Affordable Luxury at Hilton Waco
Affordable luxury is what it's all about for me when I travel. We venture out into the great big world quite often, and over the years, I've learned one lesson above all others. Your hotel matters. You'll spend every night and at least part of every day in your hotel, so if it doesn't cut the mustard, you'll be in for a trip that's less enjoyable than you'd hoped. On our recent trip to Waco, I found a hotel that really delivers when it comes to affordable luxury – the HILTON WACO. This hotel is quite comfortable and has great amenities.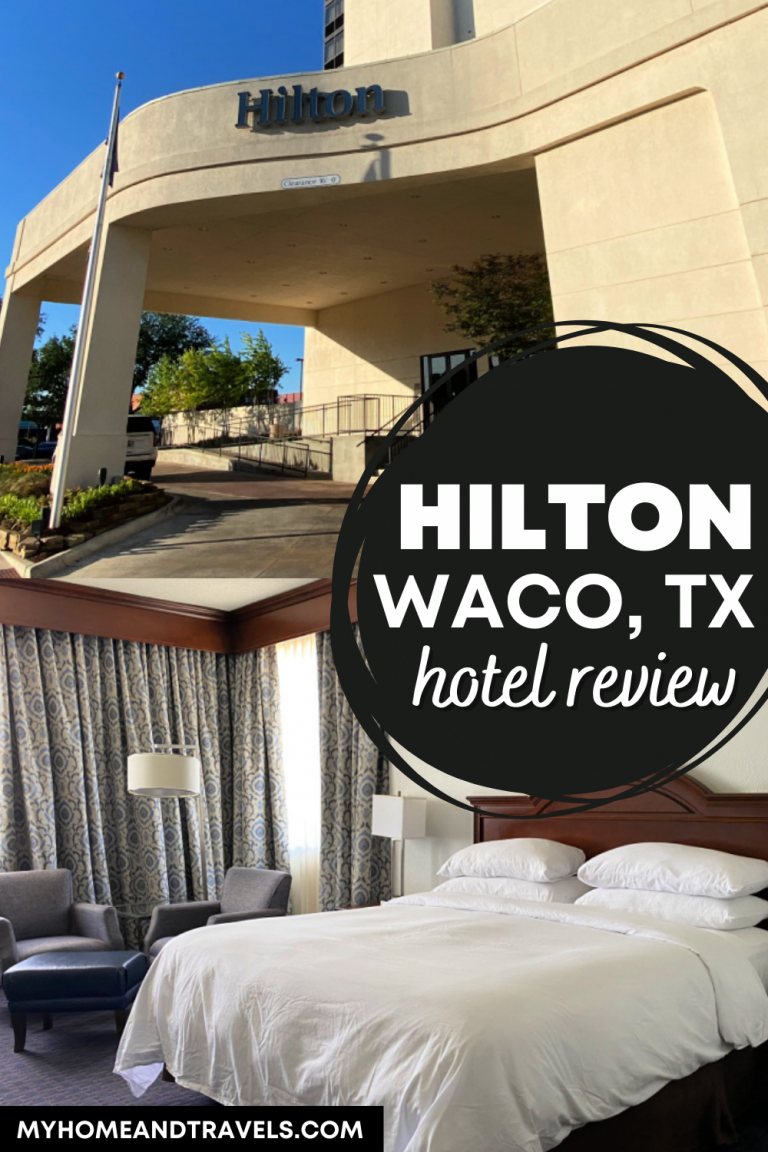 Location
The Hilton Waco is centrally located in the downtown Waco area just off of the Waco Riverwalk next to the Brazos River. Its location makes it the ideal hub for a trip to the city and the surrounding area. A short walk takes you directly to the Waco Riverwalk, and you're only minutes away from everything else the city has to offer.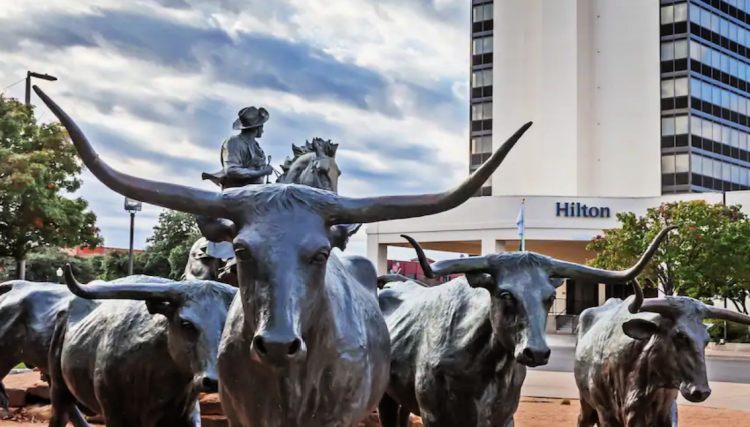 Catch the free trolley just across the street to get around your favorite spots in Waco, including the Magnolia Market and Silos.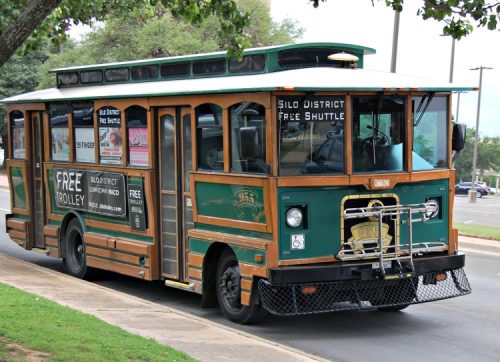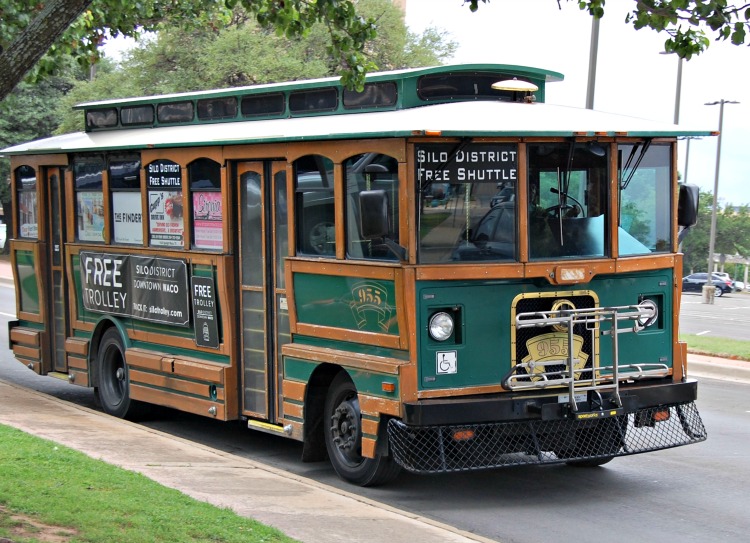 Affordable Luxury Makes You Feel at Home
I want comfort because when I'm comfortable, I'm relaxed, and when I'm relaxed, I have a great trip. We got that comfort when we stayed at the Hilton Waco. I always enjoy a little more luxury where I can unpack and relax when I'm in a hotel for a couple of nights or more.
Luxury
Located in downtown Waco, the Hilton looks like any other top-name hotel you'd see. While it's large, it's not overflowing with amazing curb appeal. Don't let that fool you, though. While the outside of the hotel is unassuming, the inside is all about luxury for guests.
You'll immediately notice the attention to comfort when you step into the lobby. It's a nice open area with excellent lighting, modern decor, and a welcoming atmosphere. It's the kind of vibe that makes you feel immediately at ease.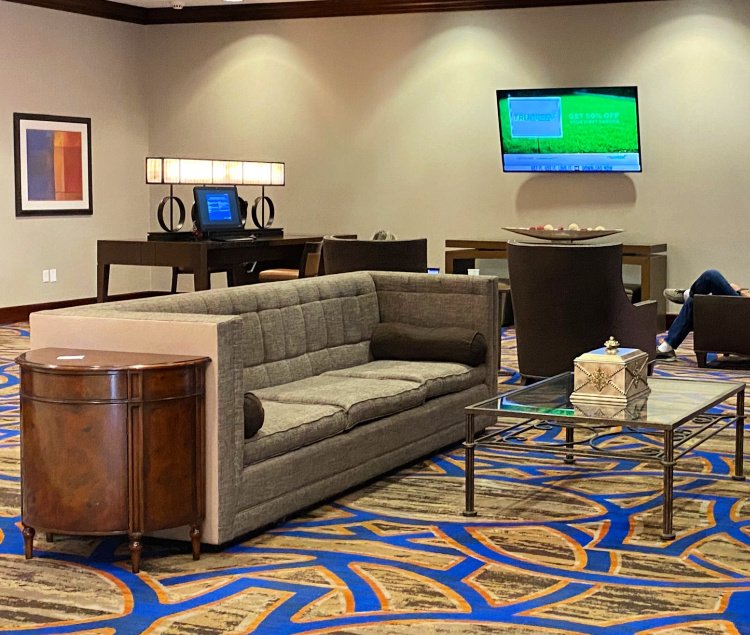 Head up to the room, and you'll experience more of the easy-going luxury. The rooms aren't the kind you'll find at a luxury resort, but they're extremely nice. Polished wood, comfortable up-to-date furnishings, and cozy rooms let you know right away that you'll be enjoying your time at the hotel.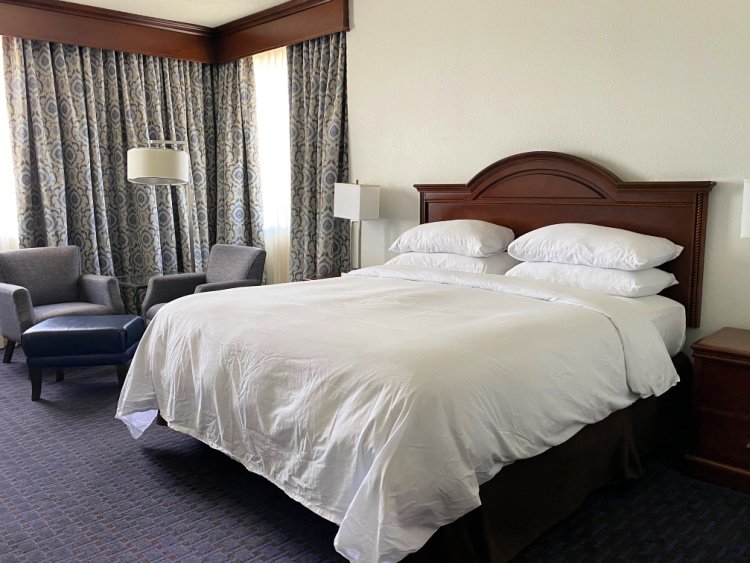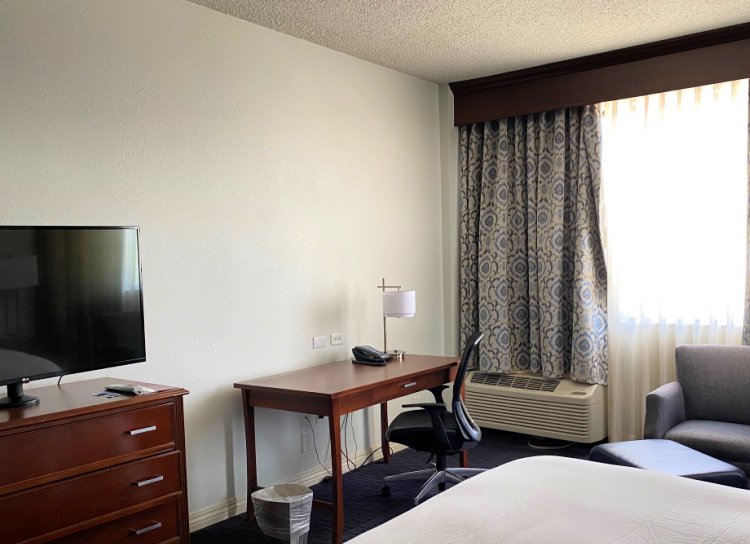 Affordability
The Hilton Waco takes affordability into account as much as it does comfort. A deluxe room with a king bed and sofa starts at just $165. If you're a member of their loyalty program, that rate could be even lower. For that price, you get a room that sleeps 4, a large flatscreen TV, and a bathroom that feels more like your home bathroom than a hotel bathroom. They even have available room service.
Amenities
The Hilton Waco offers a variety of amenities that make life easier and help you keep on track with the things that matter to you. Hotel amenities include:
Fre WiFi
On-site restaurant
Outdoor pool
Free parking
Fitness Center
Business Center
Executive Lounge
Room Service
Meeting Rooms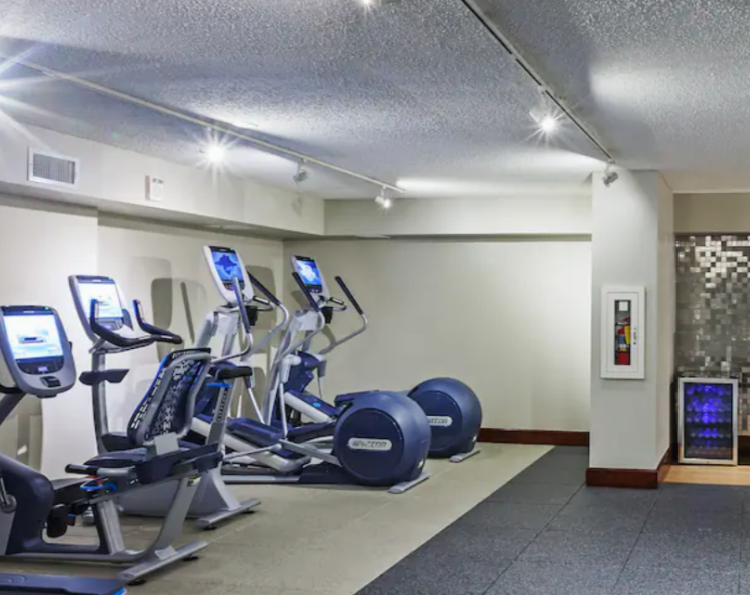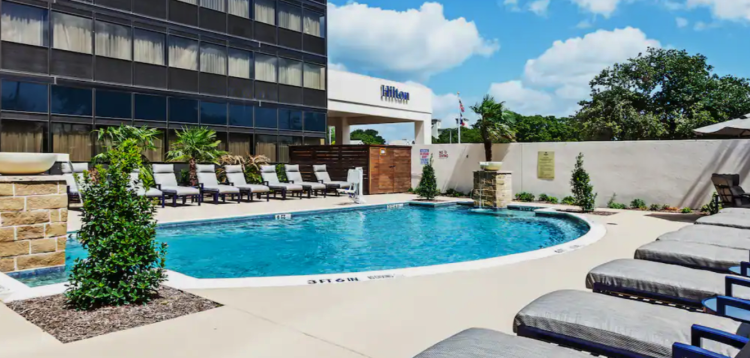 Rooms
You'll be able to choose from three different room types as well as a suite option when you stay at the hotel. All the hotel's accommodation options offer excellent comfort and an affordable price, which is the gold standard when traveling. Room options include:
Dining
The Hilton Waco has an on-site restaurant called Brazos Grille. The Brazos Grille is open for breakfast, lunch, and dinner seven days a week and offers menu items made with fresh local ingredients. You'll enjoy a variety of Italian-inspired dishes along with a casual atmosphere perfect for everyone in the family.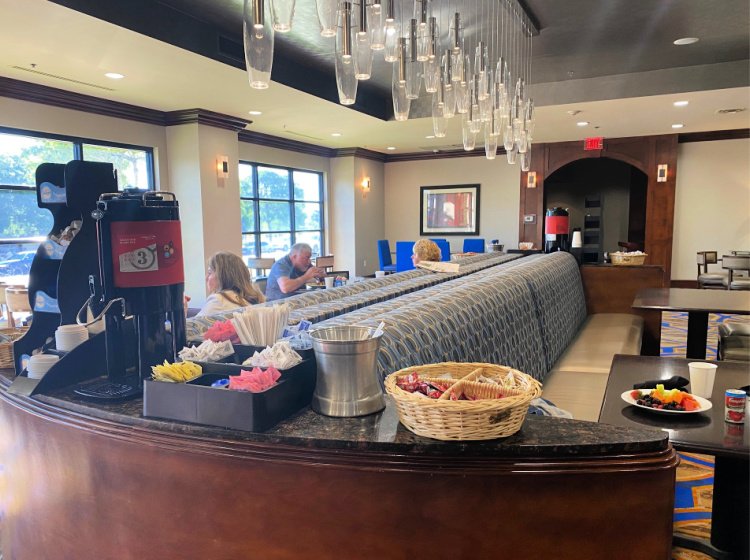 Breakfast is always a favorite of ours to enjoy, even with a few restrictions, still enjoyable and delicious.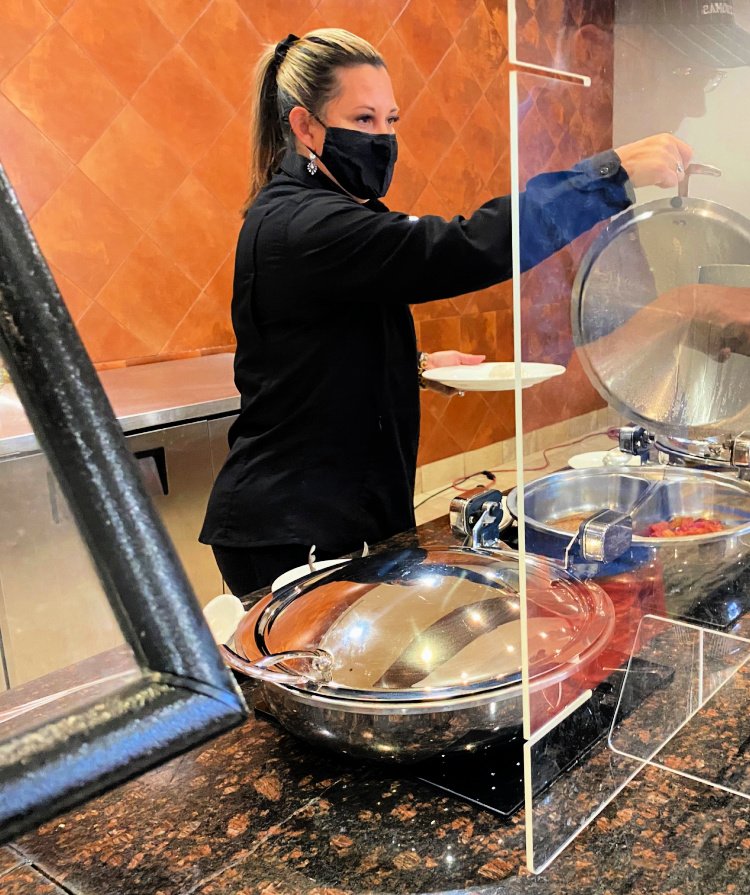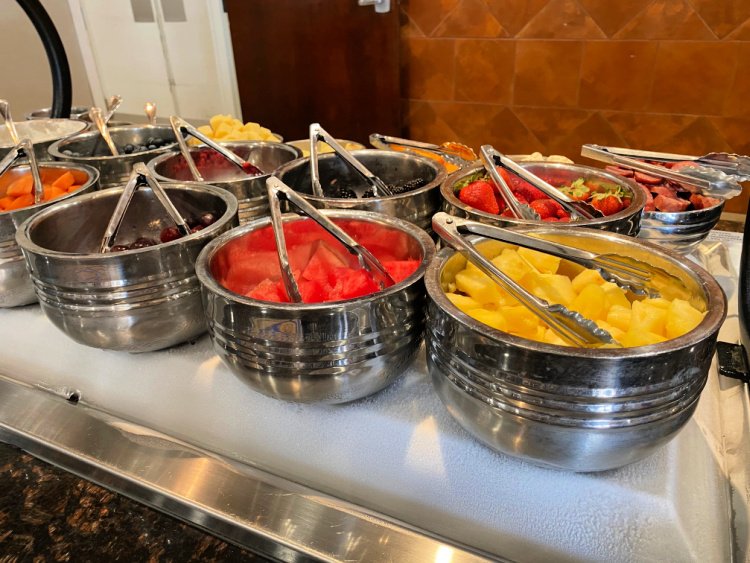 There's also a Lobby Bar to enjoy cocktails, Starbucks coffee, a limited menu and a great wine list. This is a great area to meet up before dining or heading out for the evening.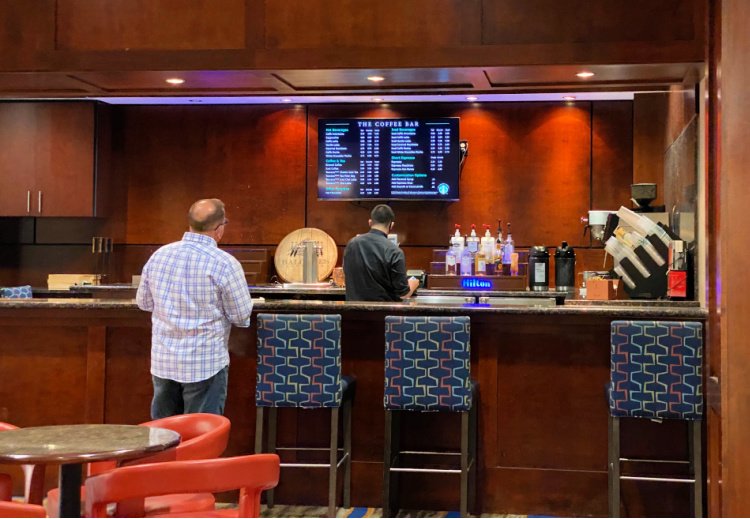 The Views
Most any room will offer a view of Waco, whether it's the Brazos River and Suspension Bridge, which was under some construction, Baylor University, or downtown Waco. Make sure to catch a sunrise or sunset. They are spectacular, especially over the river.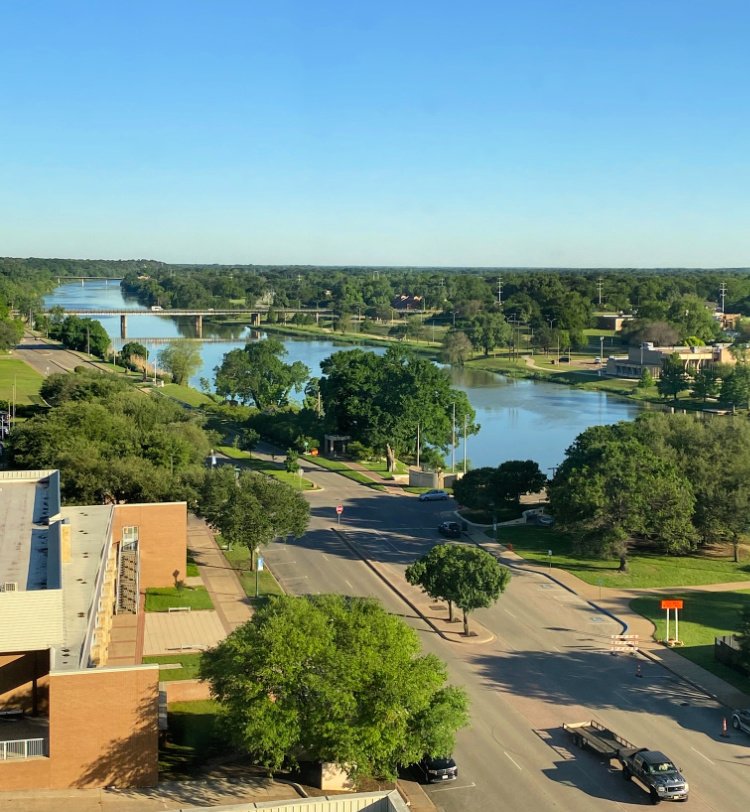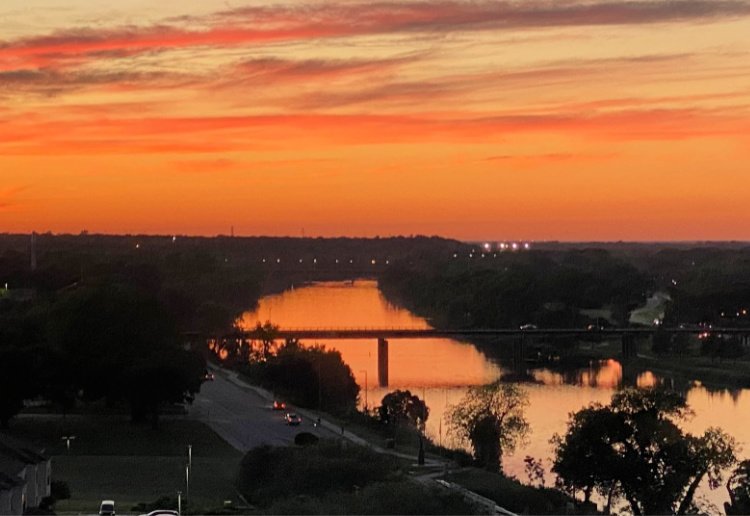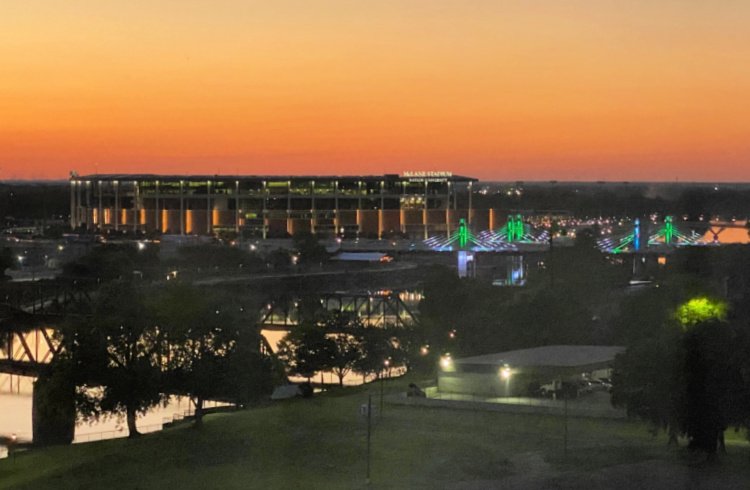 Affordable Luxury Makes for a Relaxing Trip
The Hilton Waco is the definition of affordable luxury. With cozy rooms that have everything you need, a lovely outdoor pool, available room service, on-site dining, and a central location that makes for a great trip hub, it combines everything you'd need or want in a hotel with an excellent price. If you're looking for a hotel that has everything you need and won't break the bank, I can't recommend the Hilton Waco highly enough.
Some photos courtesy of Hilton
xhttps://www.hilton.com/en/hotels/actwhhf-hilton-waco/
I've included affiliate links to Amazon for you to find some products easier. I may receive a small commission, but the price is the same for you. It just helps my blog out.
Happy Travels,
Rosemary