What To See And Do In Tyler Texas
What To See And Do In Tyler Texas. That's what we're talking about today. We recently took a trip to this beautiful city and stopped at a few places to see the sites. Tyler is a beautiful city, and the level of care that its citizens have for it is seen everywhere you look. From its well-kept streets to its beautiful park areas, Tyler is a city well worth visiting.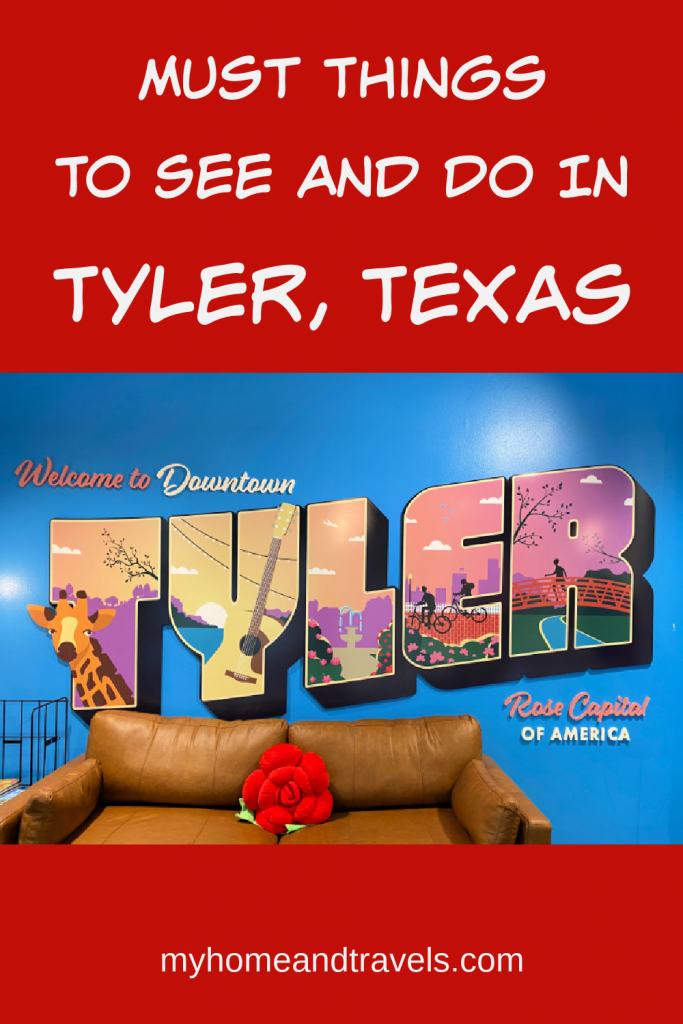 A Brief Overview of Tyler Texas
Tyler is the largest city in Northeast Texas with a population of just under 107,000 people. The principal city of the Greater Tyler metropolitan area, the city is named after the tenth President of the United States, John Tyler. The city is also the birthplace of the Adopt-A-Highway program. The local Civitan International chapter adopted a two-mile stretch of U.S. Route 69 to keep clean and maintained, and today, you'll find brown road signs along the road that read "First Adopt-A-Highway in the World".
Tyler is also known as the "Rose Capital of America", the "Rose City", and the "Rose Capital of the World". It comes by these nicknames honestly for its long history of rose production, cultivation, and processing. In fact, the city is home to the largest rose garden in the USA, The Tyler Rose Garden, a 14-acre public garden campus that has more than 38,000 rose bushes comprised of no less than 500 different varieties. Read about my visit to TYLER ROSE GARDEN AND MUSEUM
Things to do in Tyler Texas
We explored quite a bit of Tyler Texas, but the five places we went to that I loved the most are the ones I want to highlight today. Of course, these are just a few of the wonderful places that you can visit while you're in the city.
Art Alley
One of the best things to do in Tyler Texas for art lovers is visiting Art Alley. True to its name, Art Alley is, in fact, an alley. The Art Alley project was created to provide a space for local artists to collectively display their works and breathe new life into a connective alley in Downtown Tyler. A true hidden gem, you'll need to know where you're going ahead of time to find it, as it has no building or entry sign. It's all an outdoor showcase in the alley behind the 200 Block of West Erwin Street which connects College Avenue and Bois d'Arc Avenue.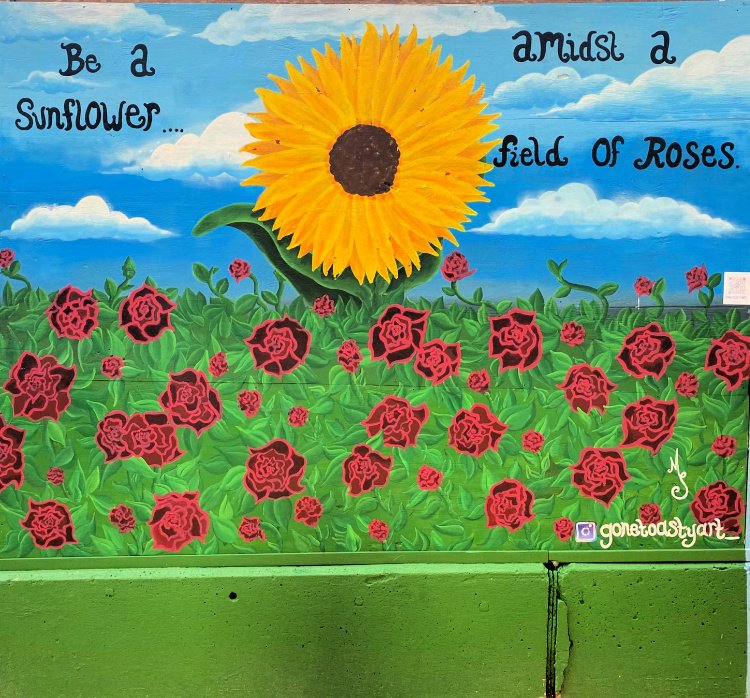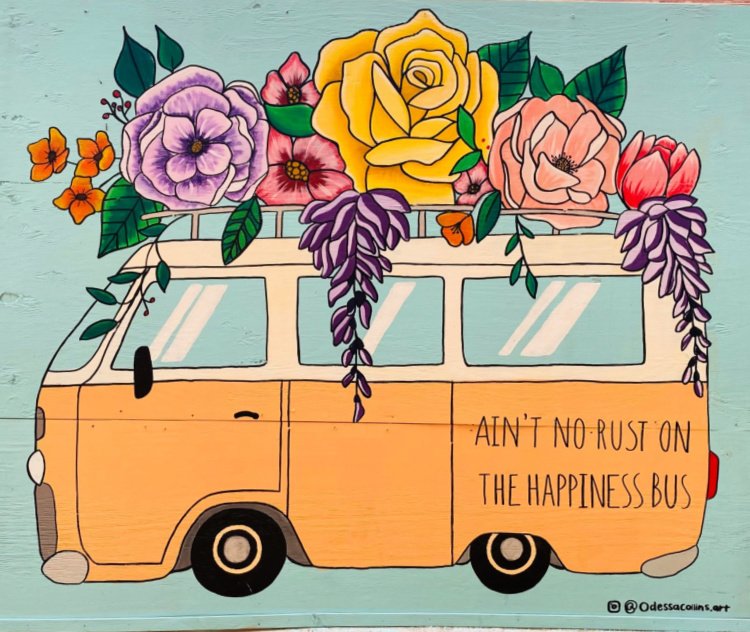 This mural – self portrait was done by an employee of the visitor center we met.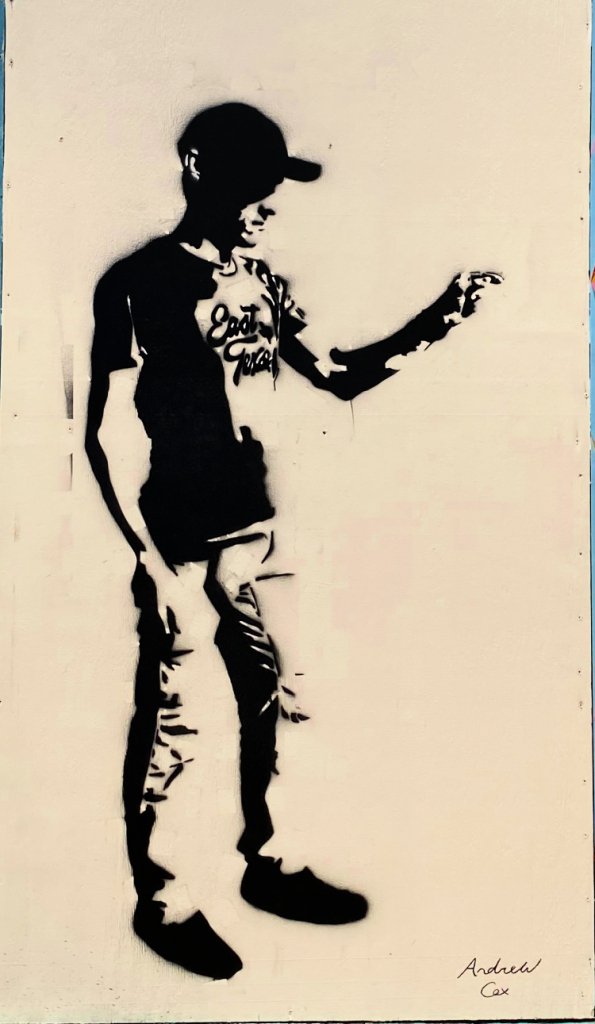 Village Bakery
Village Bakery has been continuously open since 1948. A Tyler Texas metropolitan area favorite, Village Bakery creates some of the most beautiful cakes you'll find anywhere. From ornate birthday cakes to Hobbit house cakes, sports-themed cakes, and everything in between, this bakery always delivers some of the most beautiful cakes you'll find anywhere in Texas. It's been so popular for so long that generations of the same families have bought their special cakes here.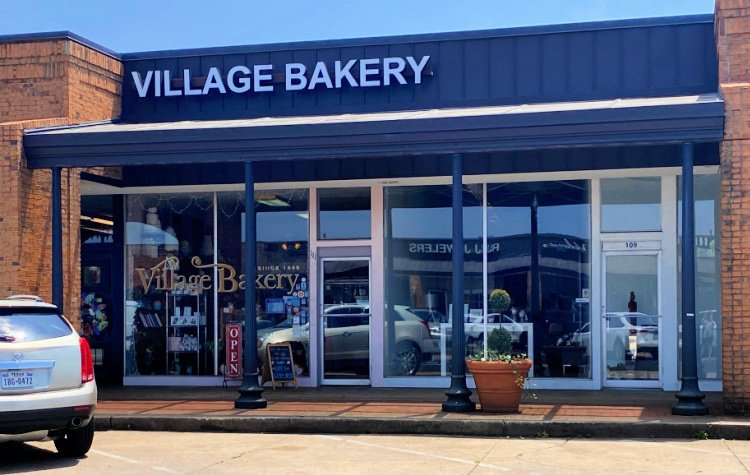 In addition to offering beautiful cakes, Village Bakery offers a wide selection of baked goods to all who enter its doors. Browse a variety of muffins, cookies, and more, all sitting on counters that are the same ones used all the way back in 1948. *after taking pictures here is when I discovered my camera had issues, so inside photos
ETX Brewing Co.
For foodies and beer aficionados, a visit to ETX Brewing Co. is one of the major things to do in Tyler Texas. This family-owned microbrewery is located just off off the square in downtown Tyler and is owned by brothers, Brian and Matt.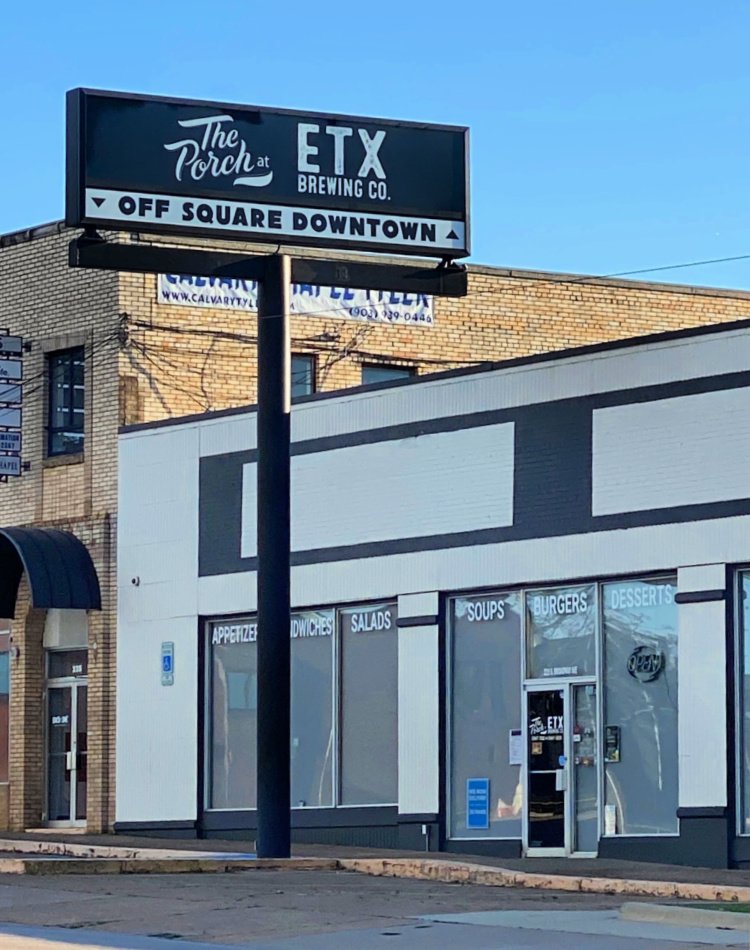 Plenty of seating outside too which they call The Porch.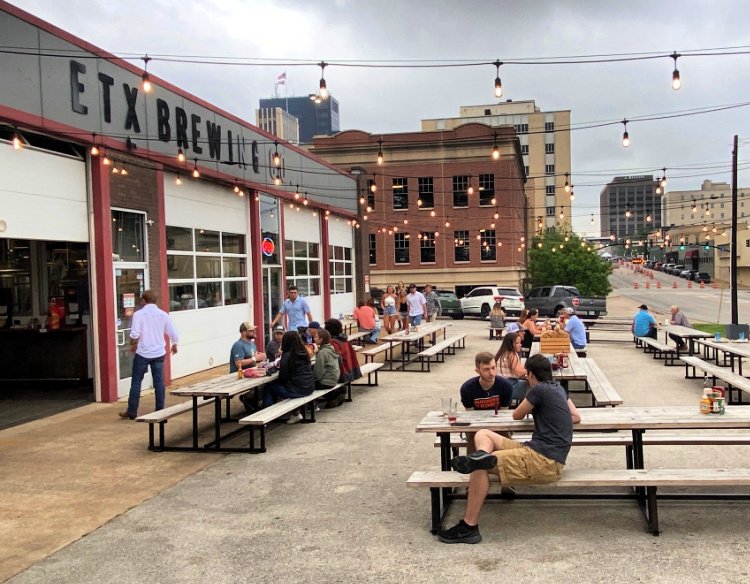 Live music can be caught on select evenings with a variety of performers.
At ETX, you'll find great food and outstanding craft beers. Both of which are well-beloved by locals and visitors to the city, alike.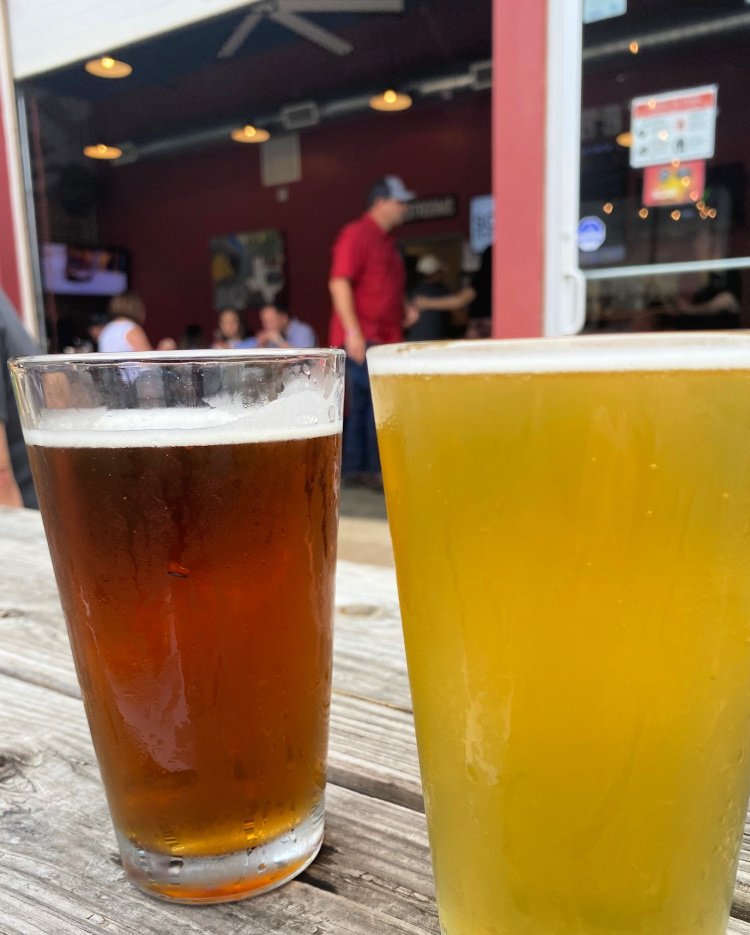 Our menu choices included fried green beans, smoked wings and a burger. All delicious.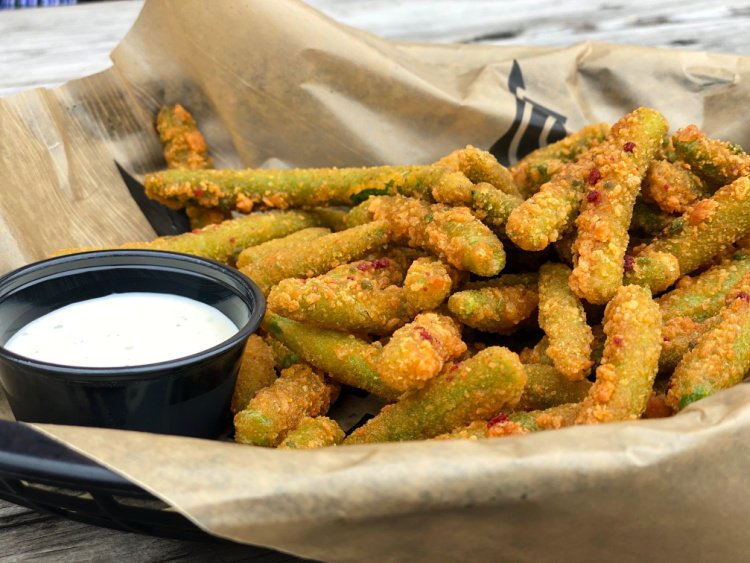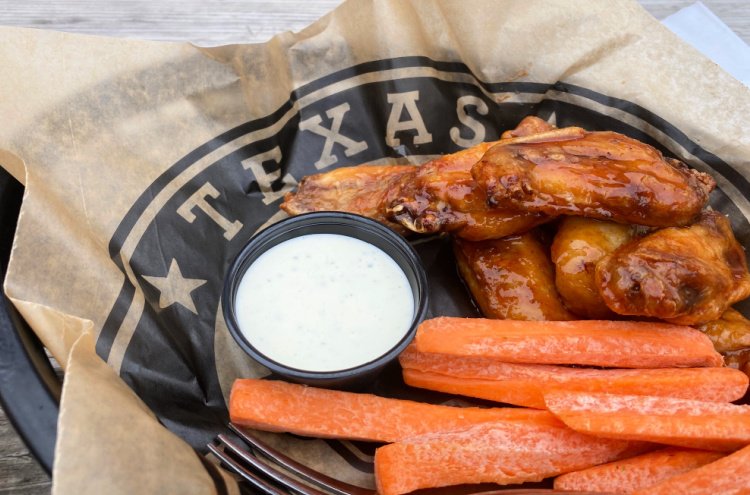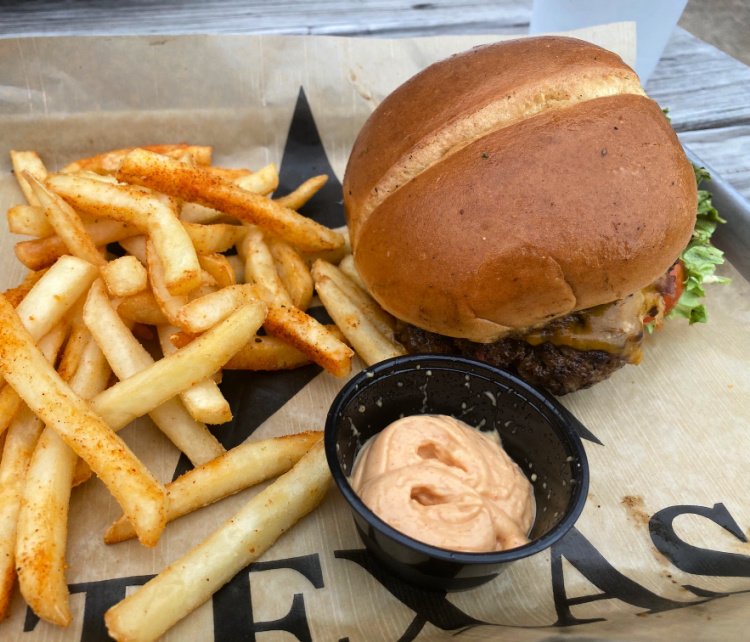 All delicious. Service was outstanding and great atmosphere. If we find ourselves in Tyler again, this will be a stop for sure.
Goodman-LeGrand Museum & Gardens
Goodman-LeGrand Museum & Gardens is a lovely spot to visit while exploring Tyler Texas. Added to the National Register of Historic Places in 1976 and a Historic Texas Landmark since 1962, the Goodman-LeGrand Museum & Gardens offers a healthy dose of history and beauty for all who visit the grounds.
We usually try to find something historical while visiting a new city so we feel we get to know it a bit more.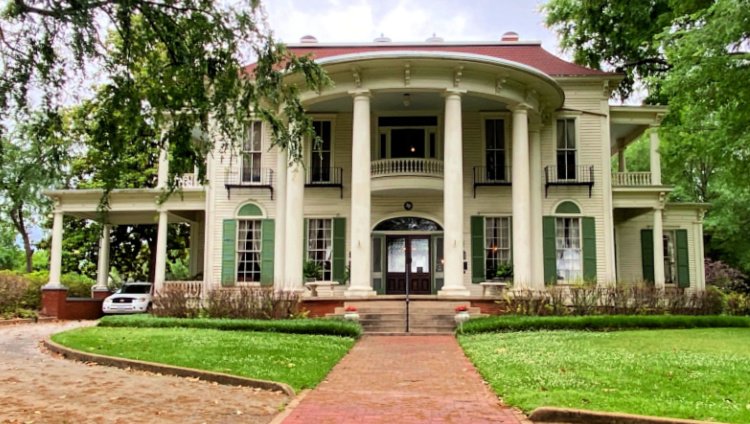 A delight for antique lovers and historians, this Tyler landmark features original furnishes, photographs, and memorabilia dating all the way back to the mid-1800s. Inside the home, you'll find a wide variety of historic mementos along with beautiful period furniture.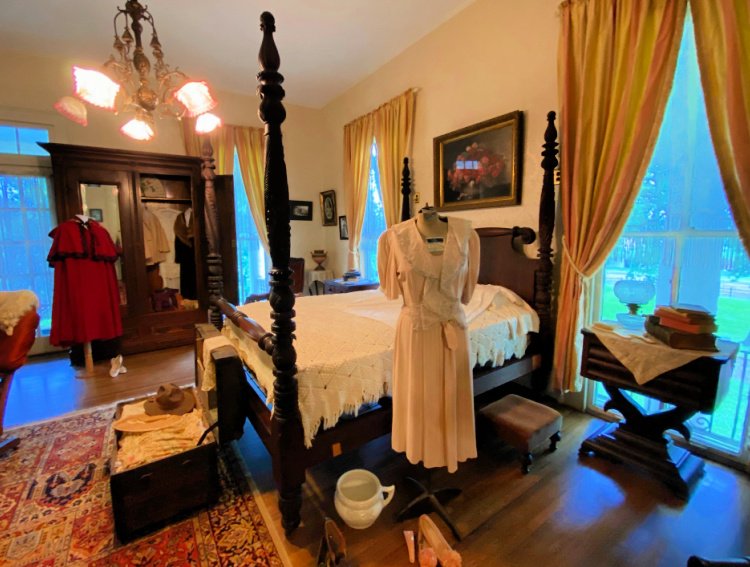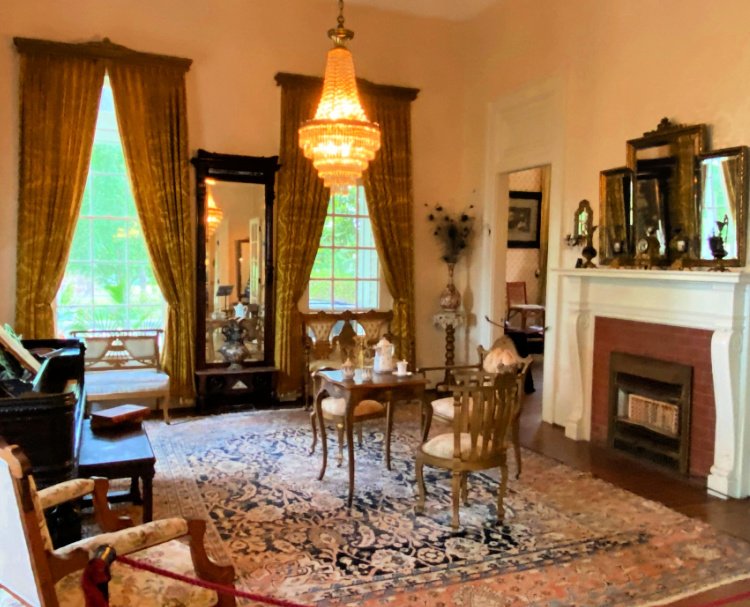 This staircase had been used multiple times for photos of the Rose Festival Queen and Court. Another visit in Tyler, ROSE GARDEN AND MUSEUM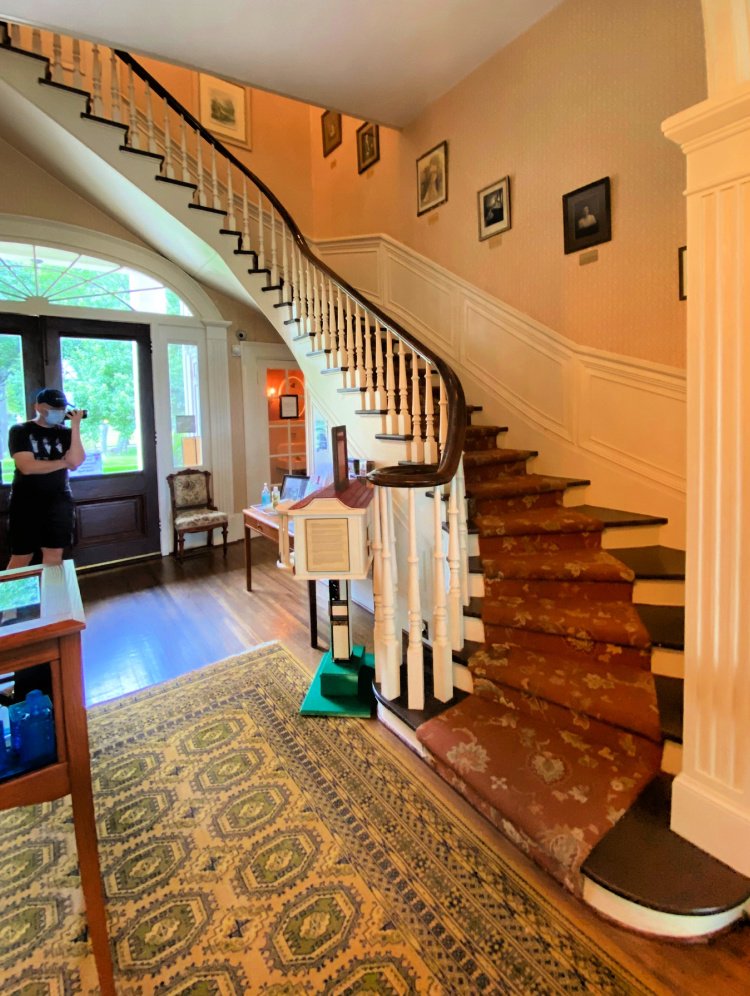 Outside, you'll enjoy a lovely manicured park area that covers almost a full city block and features large shade trees, beautiful flowers like azaleas and roses, an benches so you can kick back and relax, taking in all the beauty.
The Grave of Shorty the Squirrel
I'll be honest, my husband laughed at me for including the grave of Shorty the Squirrel on my list of things to do in Tyler Texas, but I just think it is so sweet. Shorty was a squirrel that lived outside the Smith County courthouse for 15 years. That's far longer than the median life expectancy of 6 years for an adult squirrel, and you're about to find out why.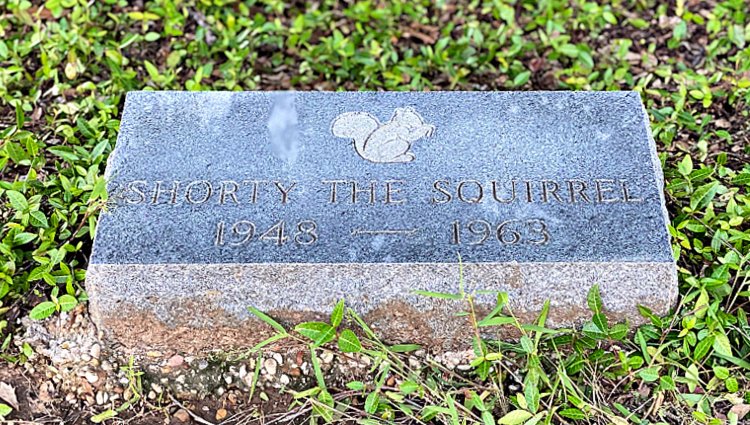 Shorty was beloved by the town, especially a woman named Miss Geneva Pillow who fed him every single day. He lived such a long life because the city gave him free medical care, a special pedestrian crossing, and even a lowered speed limit on Broadway. All of this was done to prolong his adorable little life.
After 15 years, Shorty died in 1963. In honor of this adorable miscreant, the city buried him in a park across from the courthouse, gave him a gravestone, and surrounded his burial area with a brick while. Over the years, the legend of Shorty the Squirrel grew, and his story was even told by Paul Harvey on his show "The Rest of the Story".
I think it's such a wonderful story, and I love that he is still honored today.
Explore Tyler Texas for Yourself
If you're planning a trip to Northeast Texas, I highly suggest that you stop by Tyler while on your trip. Things to do in Tyler Texas range from the artistic to the sweet and so much more. It's a town that is equal parts beautiful and nostalgic, and it makes a great trip destination.
Always stop by the visitor center whenever you visit a town. They are a wealth of information, and great to meet "locals" with good inside tips. VISIT TYLER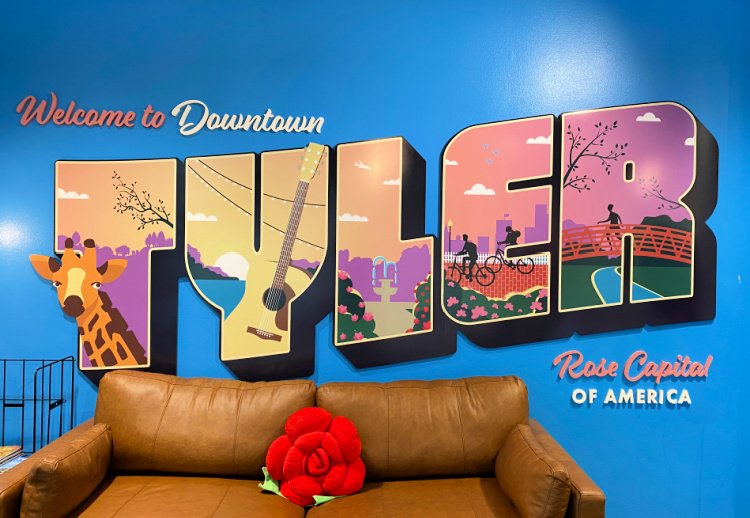 Don't forget too if you find yourself in the area around the first weekend of every month, travel about 45 minutes to Canton for THE WORLD'S LARGEST FLEA MARKET.
I've included affiliate links to Amazon for you to find some products easier. I may receive a small commission, but the price is the same for you. It just helps my blog out.
Happy Travels,
Rosemary