Opening Day for Major League Baseball is just around the corner for America's past time. I will admit though, it also ends my favorite season, NCAA Basketball. I had never toured a Major League Baseball stadium but had the opportunity recently in Texas, Home of the Texas Rangers, Globe Life Park in Arlington.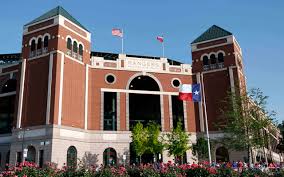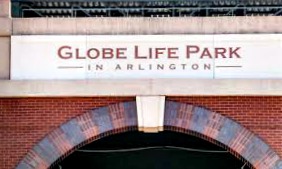 Built in 1994, the red brick made me think of the old Engel Stadium here in Chattanooga, home of our Lookouts for many years. A little bit more history of Engel Stadium, much of the movie "42" was filmed there. I think having that nostalgic feel goes hand in hand with baseball. Michael Jordan also played there when he was a member of the Birmingham Barons.
All of these stadiums offer all types of gourmet foods, but to me, a baseball game means a hot dog and beer. Anyone else with me?
Maybe on a visit sit in Hall of Fame Joe Dimaggio's Suite.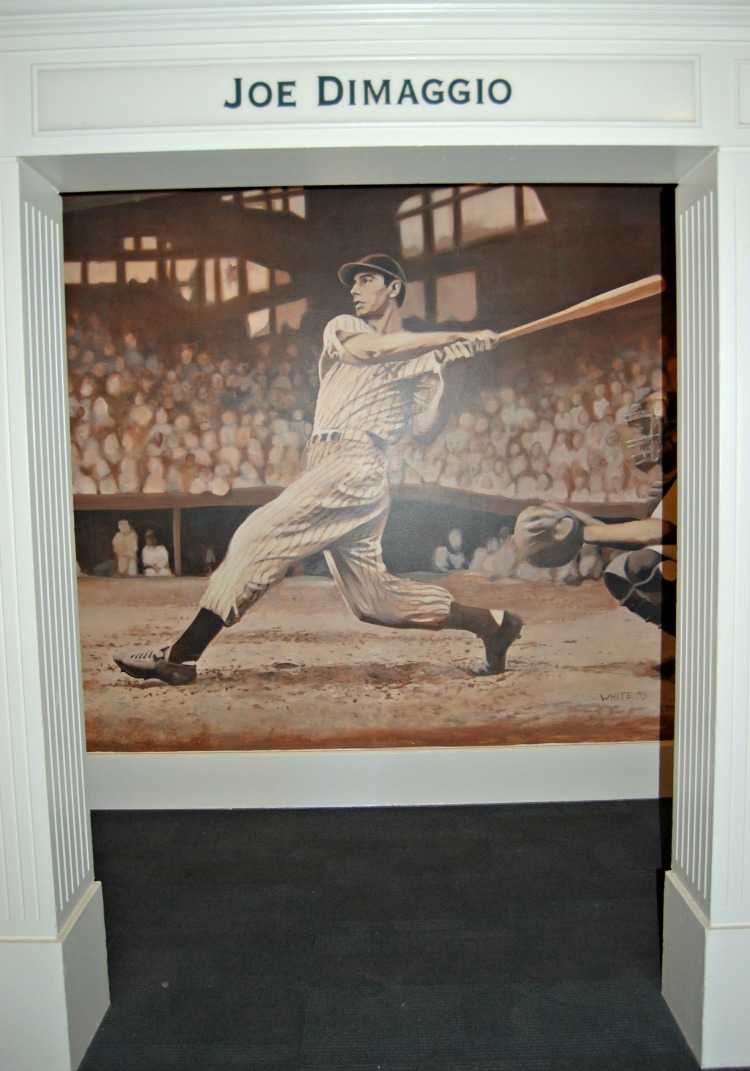 Or maybe in former owner and President George W. Bush. But, we were told when any of the Bush family attend a game, they like to sit down behind home base.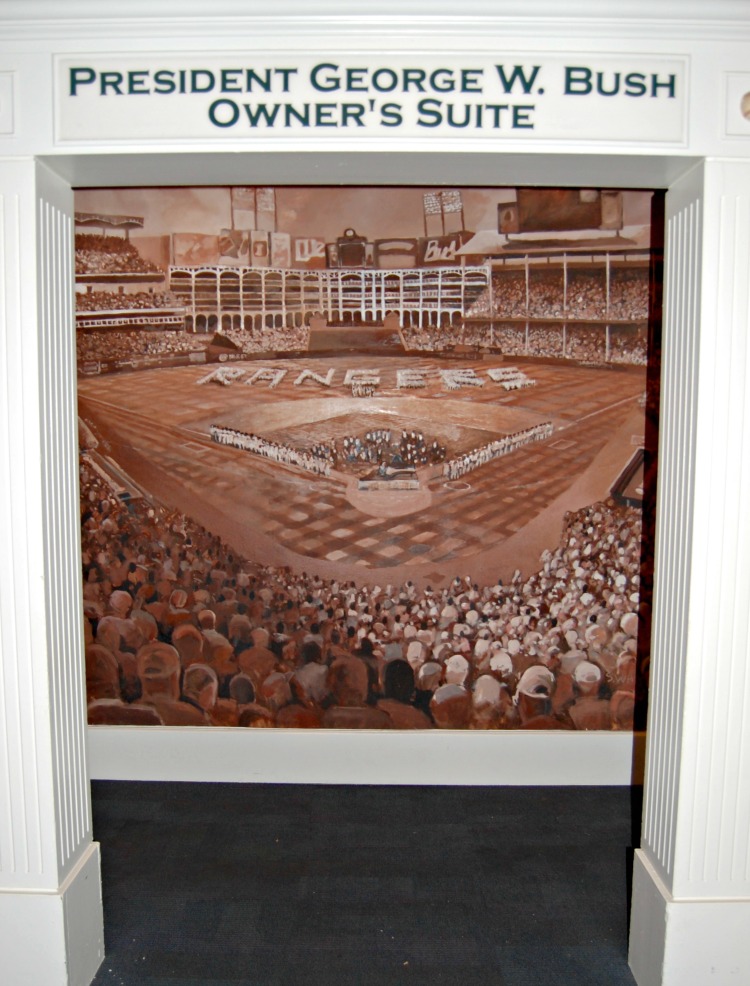 It didn't feel much like baseball season as it was about 45 with a cold, blowing wind. Even not being the biggest baseball fan, I enjoy touring places like this and learning a bit of history of the team and building. Our tour guide, Keith, was wonderful and knew a lot about the Lookouts too (my son happened to be wearing a Lookouts cap) as well.

The Rangers opening day is March 29th against the Houston Astros, who I would guess is a huge in-state rival. A couple exhibitions games is scheduled for March 26 – 27 with Cincinnati. Who's a Rangers fan?
This was an unplanned idea as we were driving out to AT&T Stadium to get a look at it before going to the Cowboys game the next day. When we noticed the gift shop was opened, we decided to check it out. After we saw tours were available, it was a great chance to get a little more Texas experience while in the area. The tour was only $15 for adults, so a very budget friendly way to spend a couple hours. Tours are offered every day, but check HERE for more details.
Before the tour if you had asked me about The Texas Rangers, I knew very little. I do remember they lost a couple of World Series back to back a few years ago, Nolan Ryan was a Hall of Fame pitcher, and George W. Bush used to be a part owner.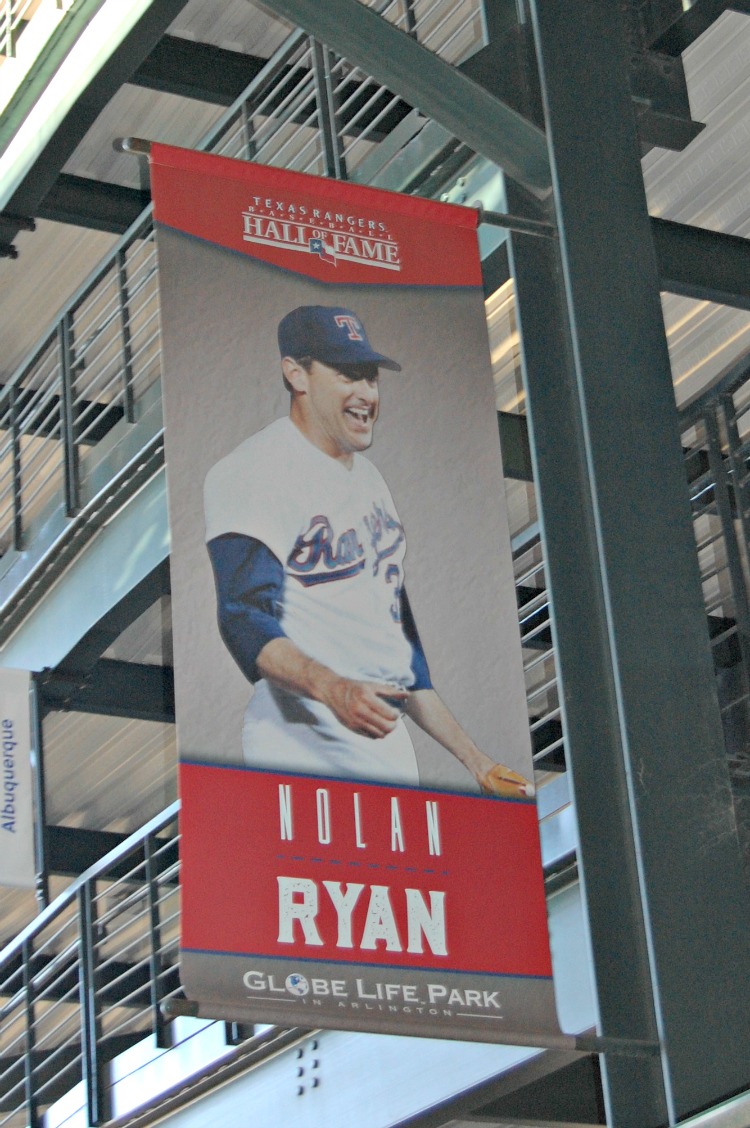 As with most tours, you get to go where the general public doesn't. Do you want to attend a press conference?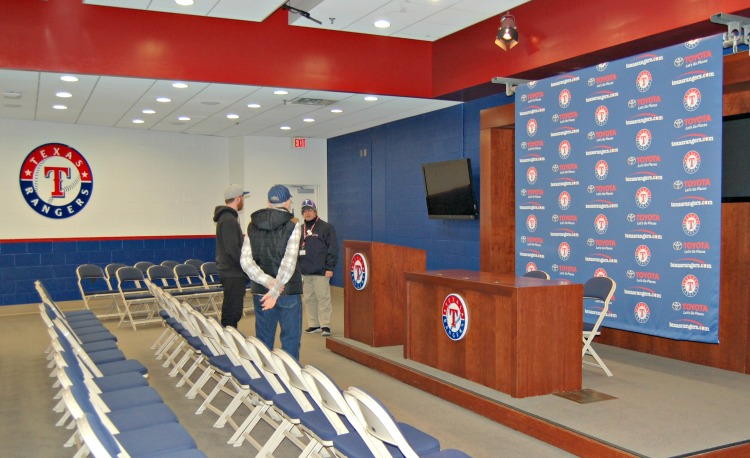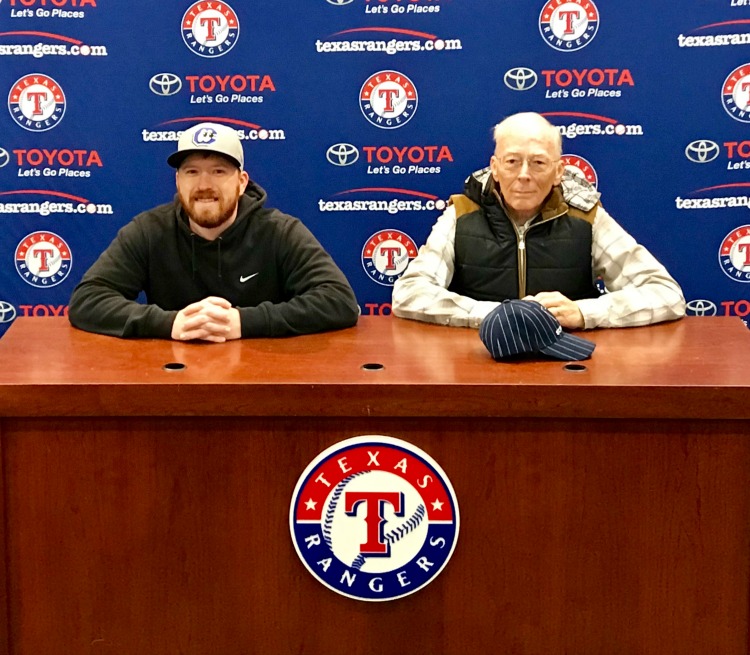 Try your hand at batting practice?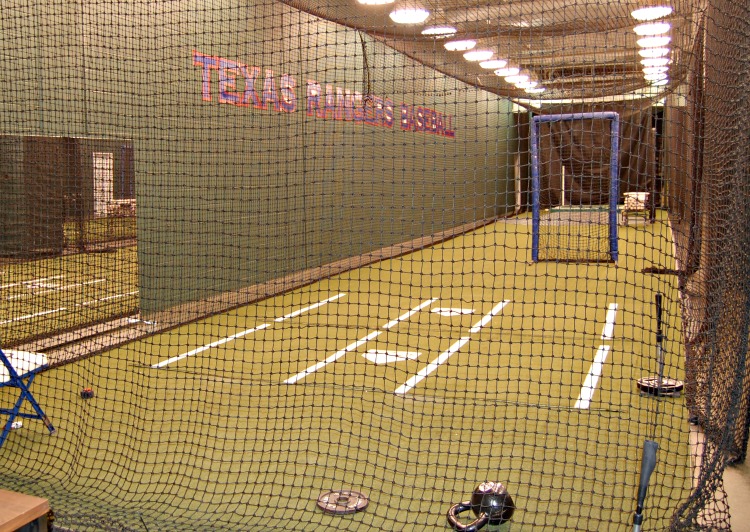 What about a workout?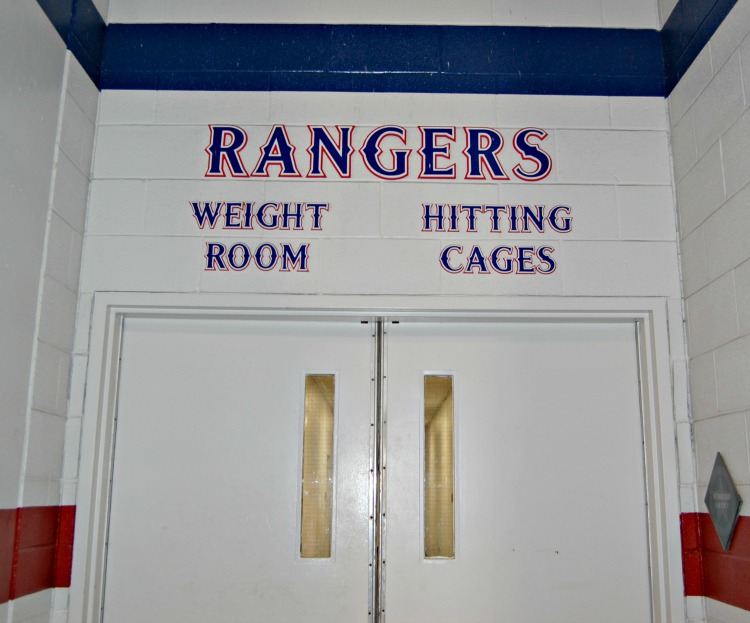 While going in the dugout, you have to wonder about the players who have sat here and the stories told.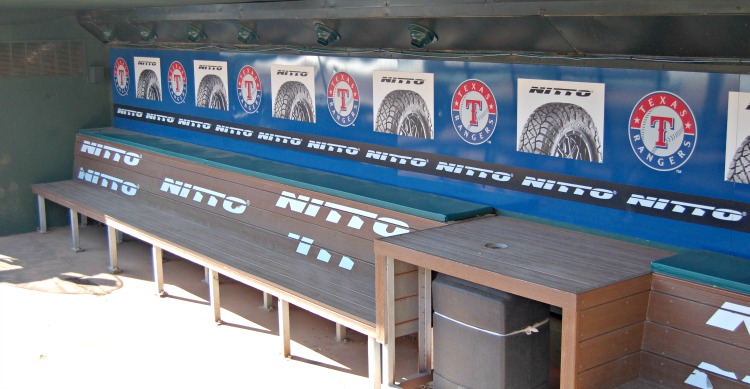 Something cute we noticed – the "foul ball line" was sponsored by Chick-Fil-A but renamed "Eat More Fowl" line.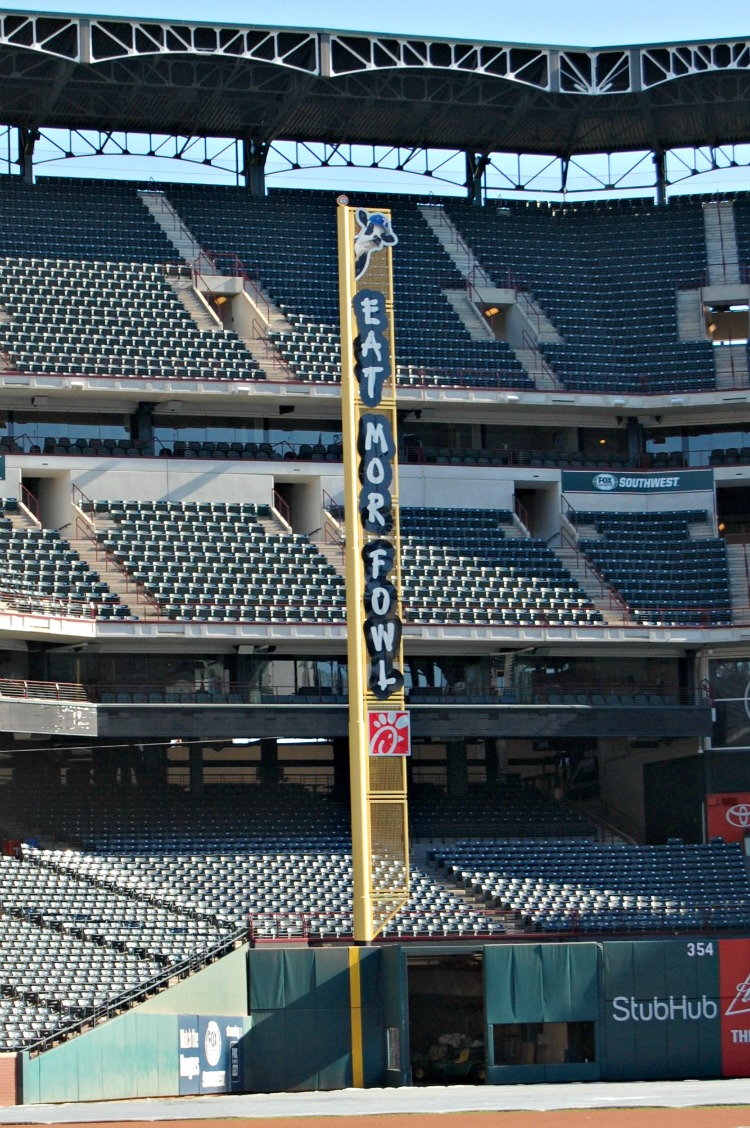 We also got a great view of AT&T Stadium. We were disappointed we didn't get to tour it as State High School Football Games were going on.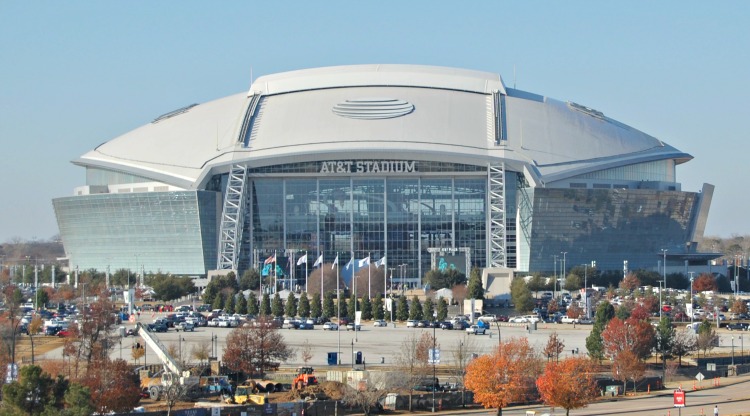 The Rangers do a lot for the community including passing on most of their used equipment to youth groups and clubs. They also host many camps and clinics during the summer.
Before I left the gift shop, I had to leave a reference to Chattanooga.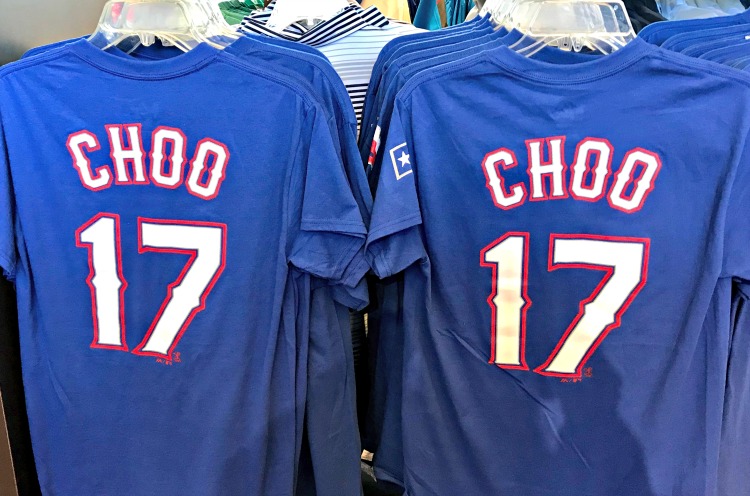 A must attend event this spring is the inaugural #CFWFestival (Craft, Food and Wine) being held at the park on April 13 – 14. Bringing together North Texas' premier craft beer brands, wineries and first-class restaurants, there's something for everyone. Add to that all of the entertainment, live music and culinary demonstrations, it promises to be THE event to attend. General Admission and VIP tickets are available. How I wish I was in Arlington during this time. Please let me know if you attend.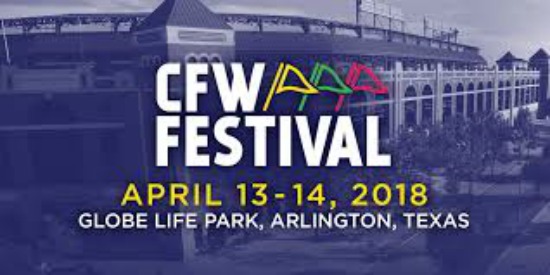 There's a lot of exciting things happening in the area of the stadium over the next couple of years. This August, Texas Live will open as a mixed-use district, with lots of activities planned, including concerts.
The new $150 million flagship Live! by Loews hotel at Texas Live! will be the first of its kind in the country, providing guests an unprecedented upscale experience that blends sports and entertainment with first-class hospitality and superior amenities. The result of two powerhouse brands of Loews Hotels & Co. and The Cordish Companies' Live! brand, Live! by Loews will anchor Texas Live! in the heart of the Arlington Entertainment District between the Texas Rangers' Globe Life Park and the Dallas Cowboys' AT&T Stadium
A new Globe Life Park is opening in 2020.
Are you a baseball fan or toured a MLB Stadium? We hope to visit Sun Trust Park, home of the Atlanta Braves, which opened last year.