If you've ever wondered about how eating at Magnolia Table was, I"m happy to share my thoughts and experience with you! If you're visiting Waco, TX, Magnolia Table needs to be on your radar.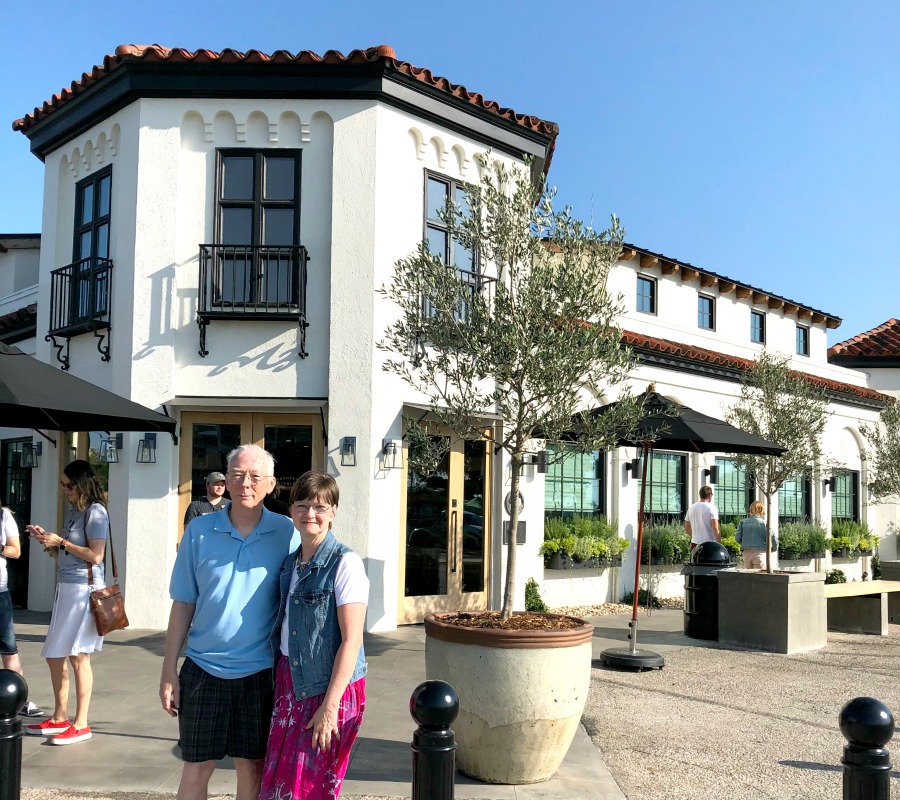 I love taking road trips. This is probably evident by the travel posts that I've written throughout the years, but nonetheless, traveling is one of my passions. And while there are times where I mix travel and work, I'm blessed to be able to visit places that I've always wanted to see and explore. (Don't sound like very much work really, right?)
During a recent visit to Waco, TX, I had one place that I knew we just had to eat at. Magnolia Table was one my list and honestly…worth every single bite!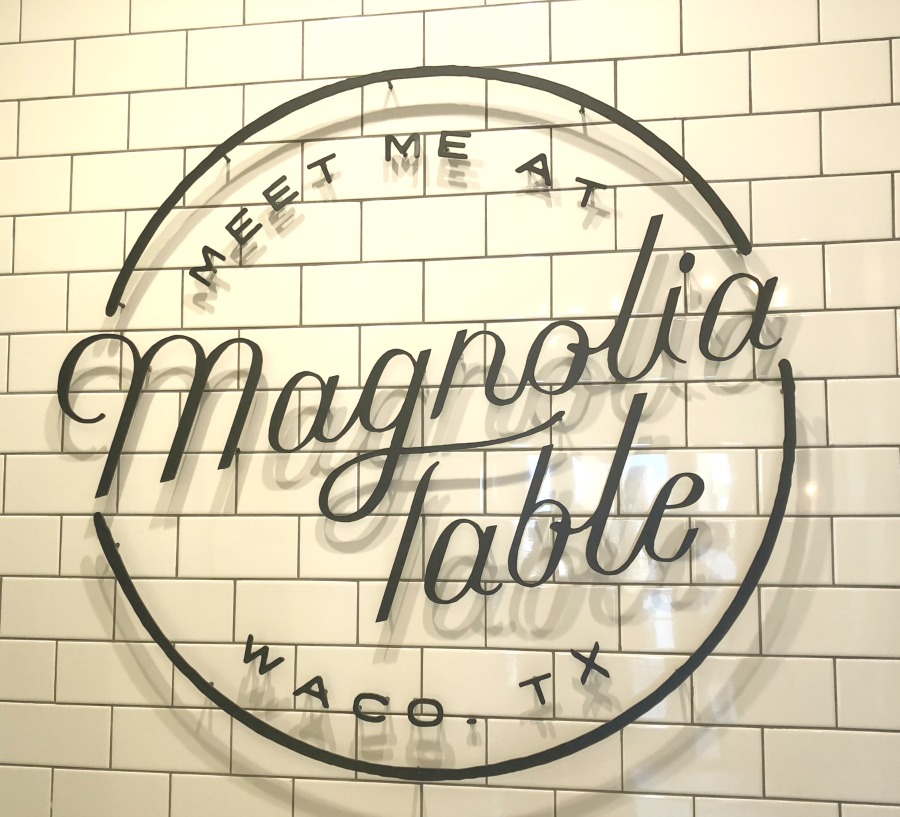 Eating at Magnolia Table
From the moment that you arrive in Waco, you can't deny the buzz and ambiance of the town. While it's been made a bit more famous because of a certain husband and wife duo, that doesn't mean that this town isn't pretty amazing on its own.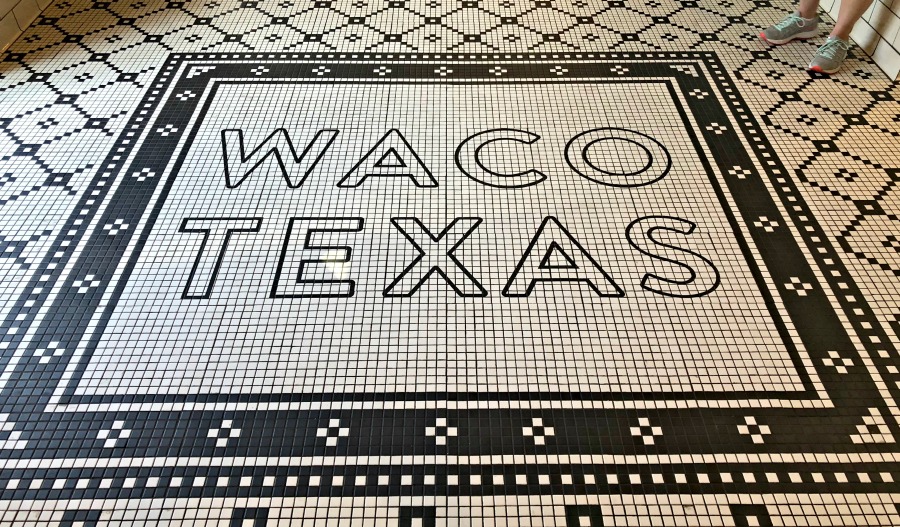 After a day of exploring the sights and offerings of Waco, I knew we had to get up a little earlier the next day to have breakfast at Magnolia Table. If you ever wonder if online reviews and comments are to believed, do your own research. I read things such as a 4 hour wait to juices being $14 a glass. Neither of these were found to be true.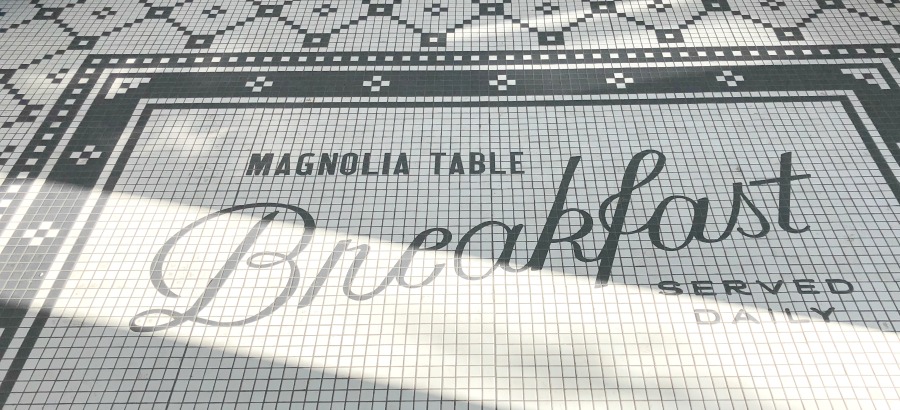 What to know about Magnolia Table
One of the important aspects to keep in mind about Magnolia Table is that it serves breakfast and lunch, not dinner. And this is important! It would be a shame for you to go visit Waco and think that you'd just grab a bite to eat here for dinner…you'd be entirely out of luck!
There is literally something for everyone on the menu. Vegan, vegetarians, kids…you name it. Each item crafted with ingredients that will make your mouth water.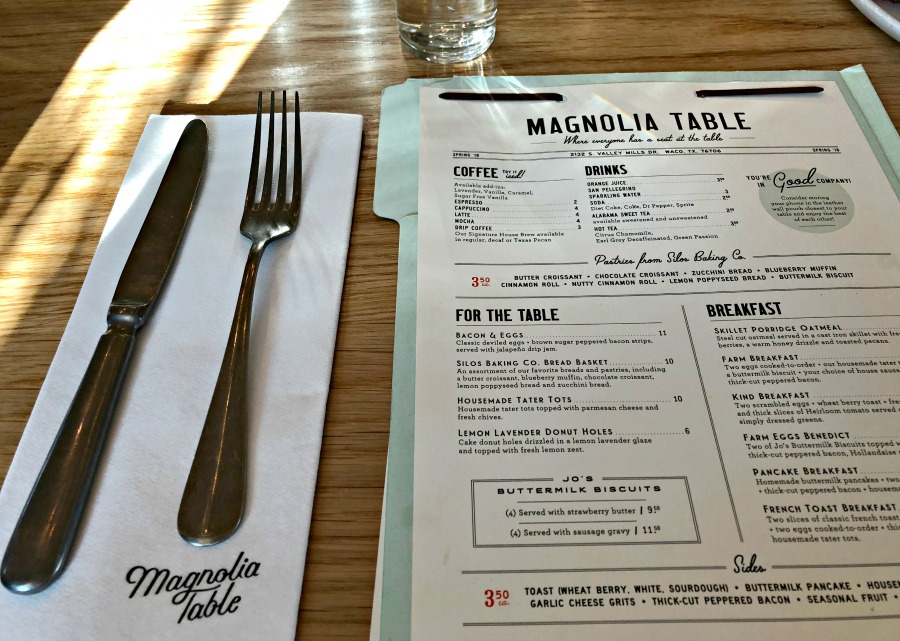 Most of the produce served is directly from Joanna's garden
How cool is that? You're eating produce that she grew herself. Plus, if you order anything with eggs in it, there's a good chance that those eggs came from her chickens as well. Farm fresh to your table for certain!
If you do have to wait, there's an outdoor coffee & pastry bar with a gazebo to help with the Texas sun. There's even games on the grassy area to entertain kids of all ages. On the day we were there, a tent had been set up for standing in line to put your name on the wait list. It's amazing how everything is thought of.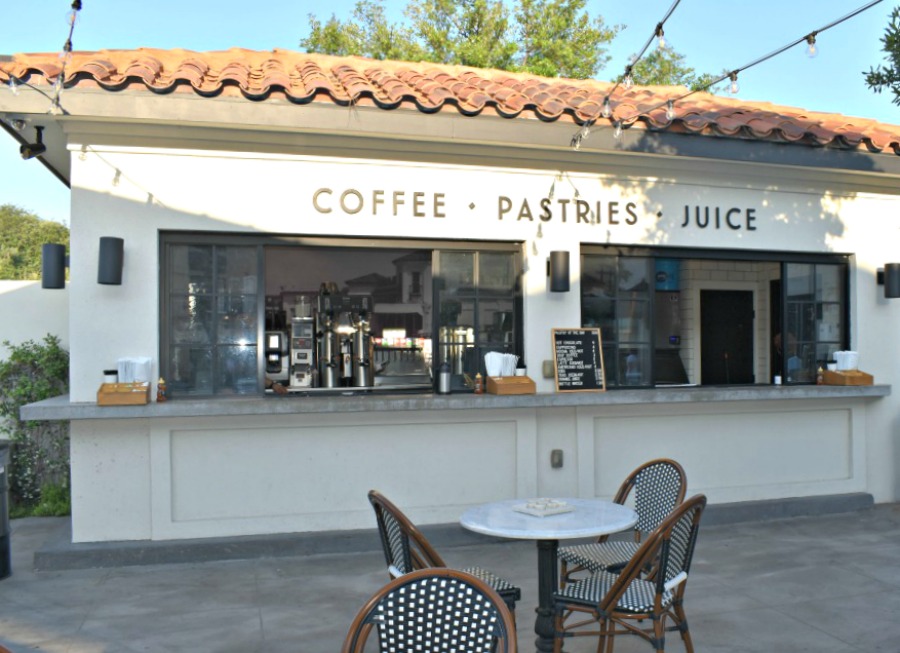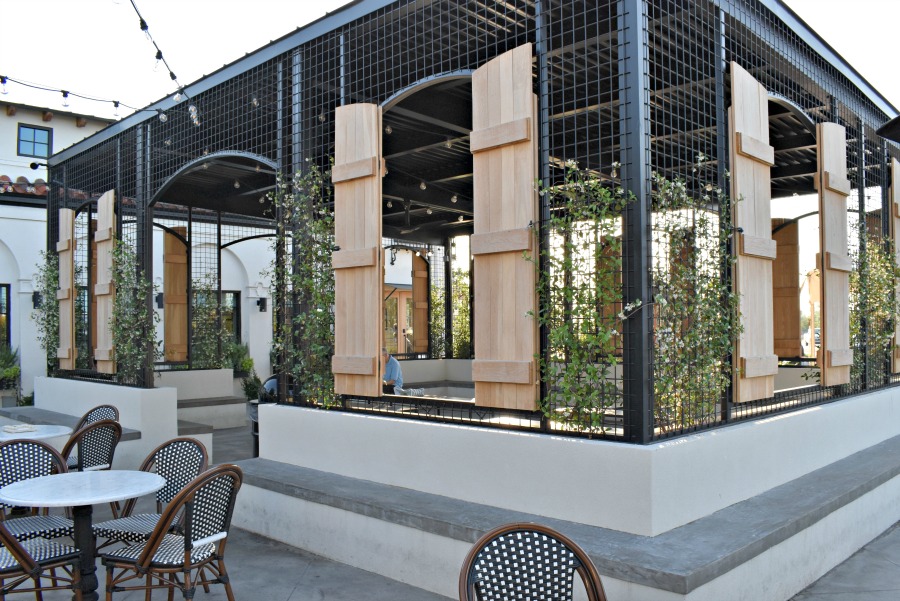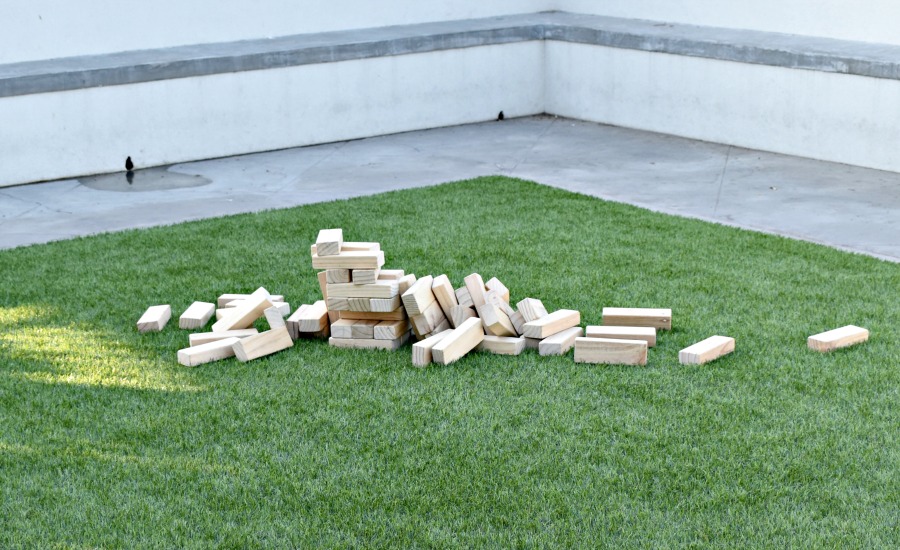 Magnolia Table offers food to grab and go as well
If you don't have time to sit and enjoy a meal, you can head to their Take Away Market area and grab a meal to go. It makes it super convenient to get a delicious food option that you don't have to eat there. I'm thinking next time I want to try the pimento cheese.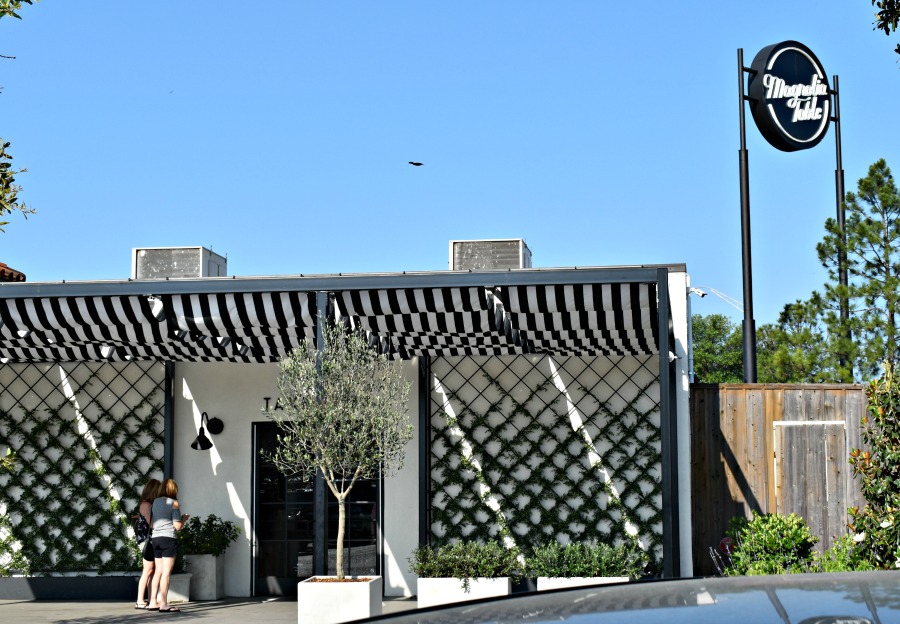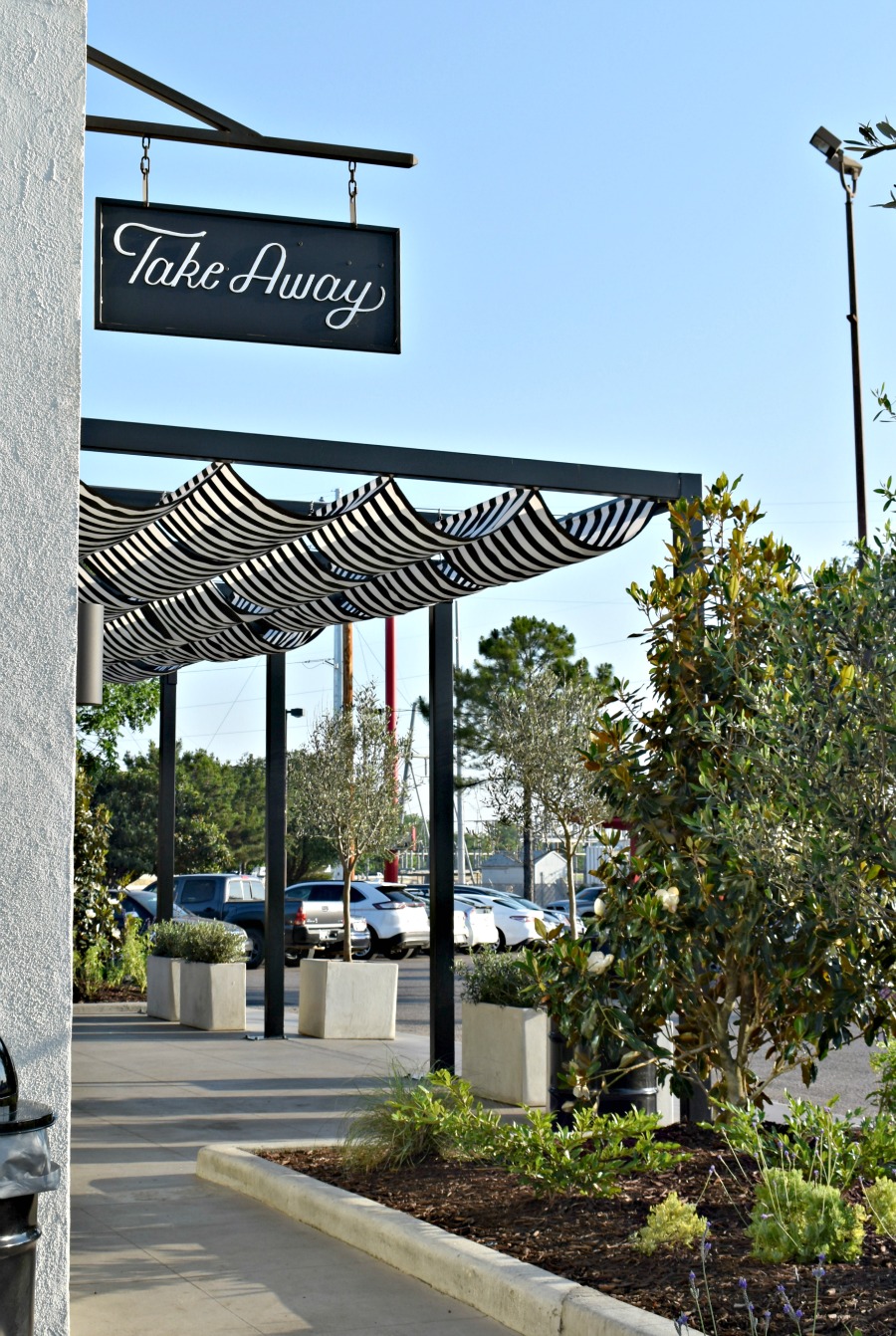 The market area has all of the Magnolia merchandise as well including all books, mugs, aprons, anything you want.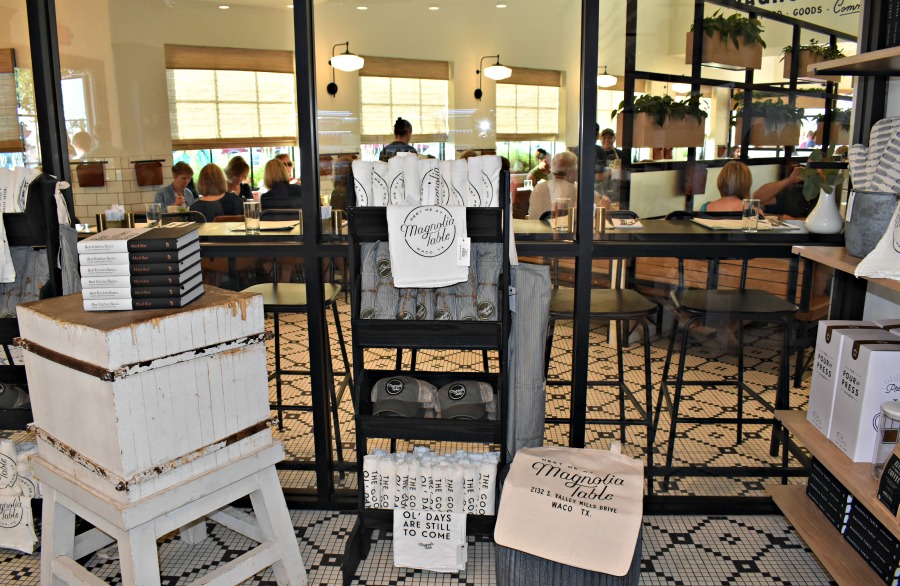 How did Magnolia Table become what it is?
What used to be known as the Elite Cafe back in the day, had been a staple in Waco since the early 1900s. There was even a second location opened in the town as well. After a tornado struck the town in the 50s, the first location didn't reopen. This left the second spot open for business and actually remained that way until 2016 when it closed its doors.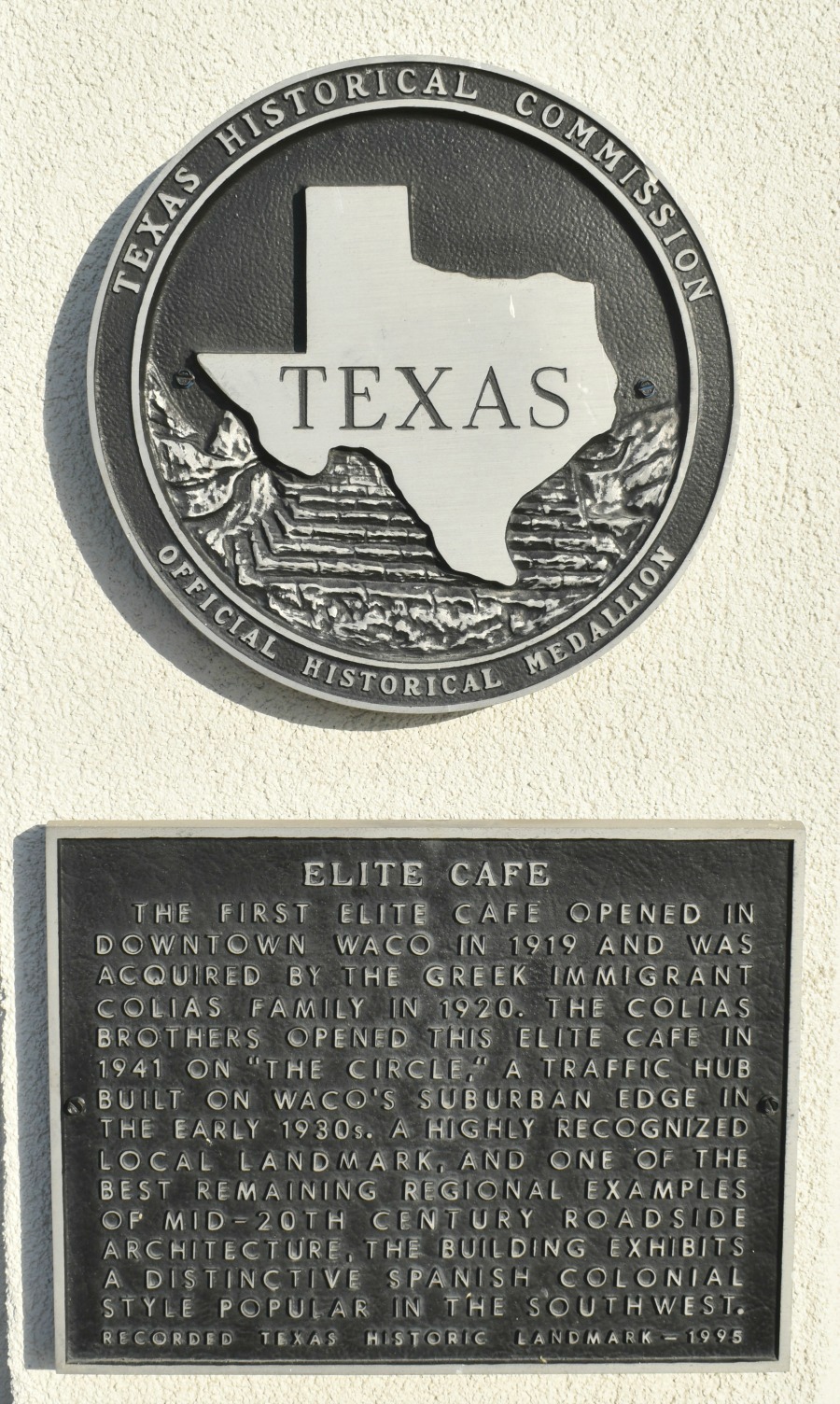 With the Midas touch, Chip & Joanna has done with many locations in Waco, they weren't ready to see this icon go away. Apparently Chip had always wanted a restaurant, so this was his chance after Joanna had her bakery. They bought it and started remodeling it to what it is today. A lot of the old fixtures were auctioned off with all money going to charity.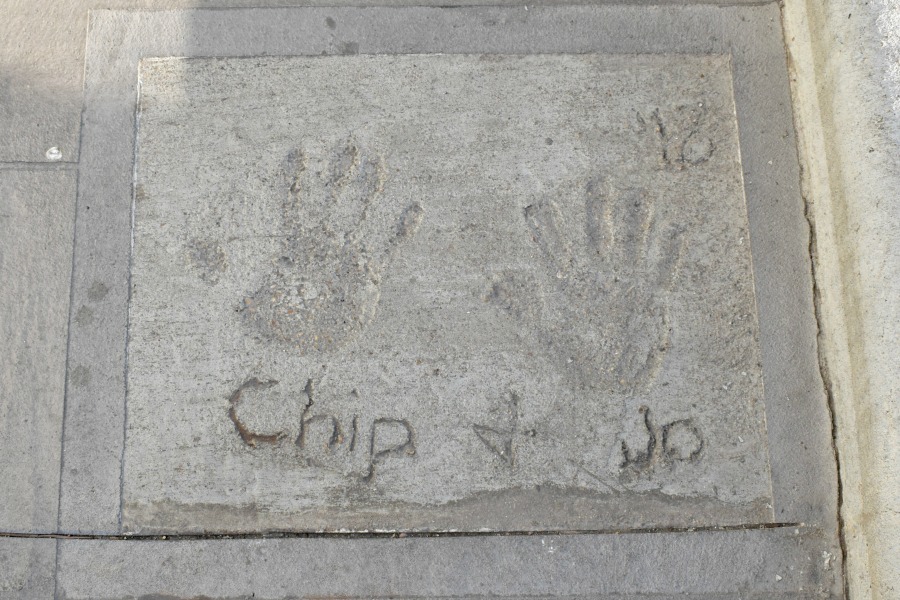 If you ask me, it's a beautiful landmark that the city of Waco should be extremely proud of. And not only that, but it serves up some seriously delicious food as well.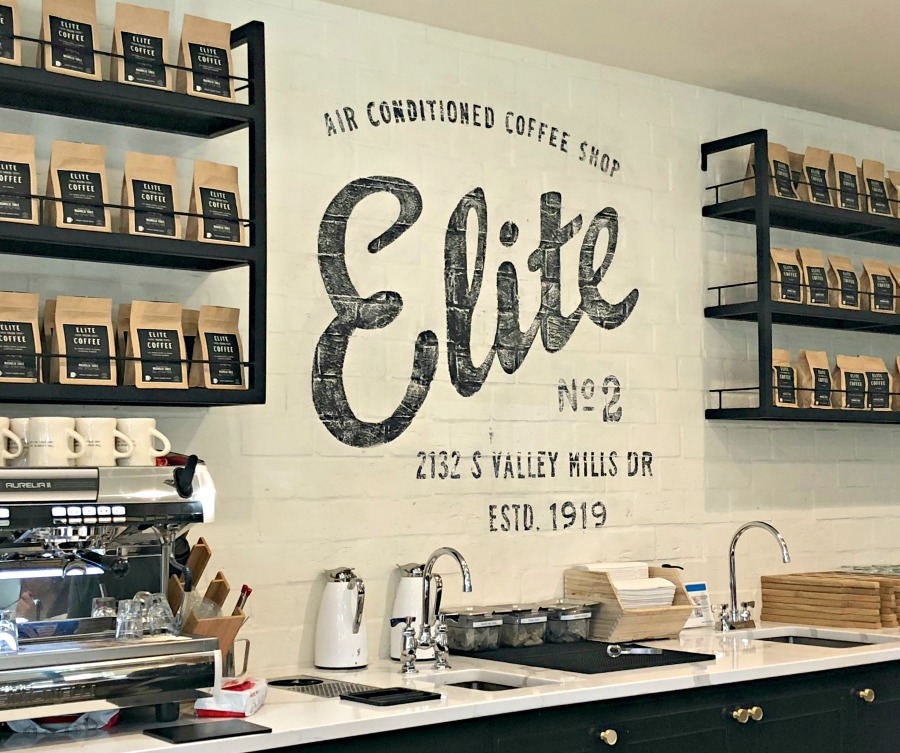 A phrase used, there's always a seat at Magnolia Table. There are community tables where you can choose to set with a lot of strangers. To me this is fun to talk to people from all over. This is something I also enjoy on cruises too. This can also cut down on wait time if you choose this.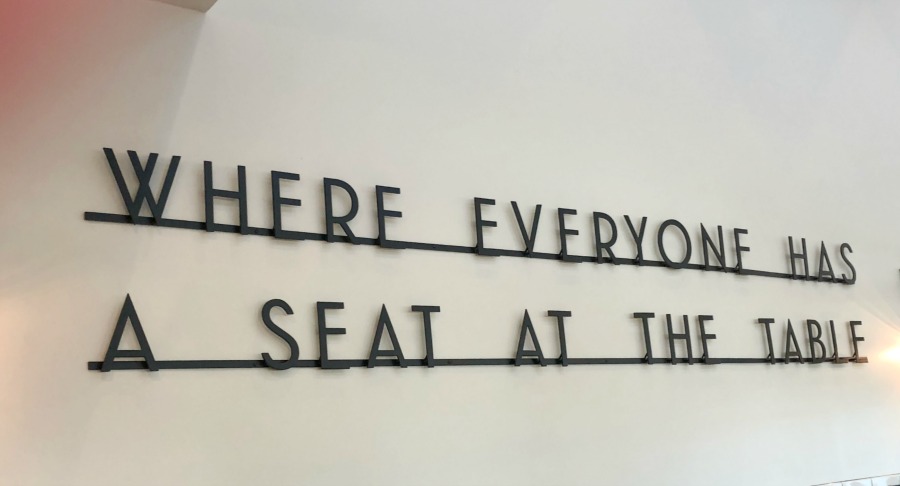 The next time that you find yourself in Waco or are planning a trip, make certain that Magnolia Table is on your radar for at least one of your meals! If you plan it right, you can eat there for breakfast and lunch on the same day! Now that would be a true treat to your tastebuds!
Always check the hours since the restaurant and the Take Away Market can be different. We arrived about 20 minutes after opening and had about a 20 minute wait, which to me is good. This gave me time to walk around and grab a few pictures and check out the Take Away Market.
After being seated at a Community Table, orders were promptly taken and served. We had a pretty traditional breakfast of bacon and eggs, but the tater tots were out of this world. Someone asked if we had hush puppies with our breakfast – no, that's the homemade tater tots. The strawberry butter served with the biscuits could have been my breakfast.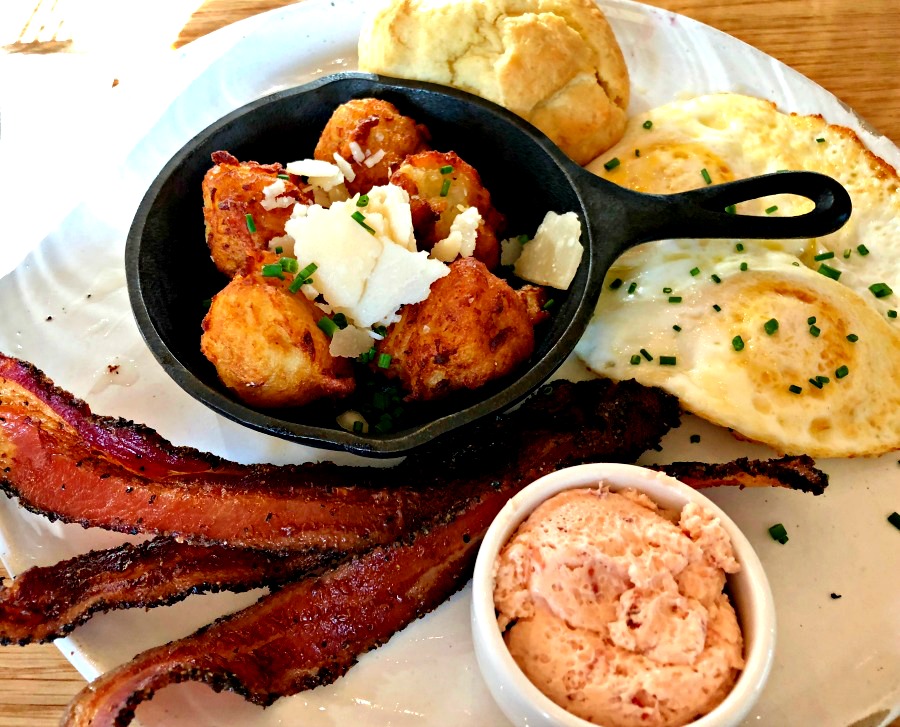 A little bit of local connection for the Chattanooga area and Magnolia Table. The iron skillet the tater tots are served in are made about 45 minutes from Chattanooga at Lodge Manufacturing. I always check out the bottom to see if they are a Lodge product. Lodge is also a big sponsor in the National Cornbread Festival held each April in South Pittsburg, TN. Yes, a cornbread festival is a big deal.
You will notice the decor of Magnolia Table goes along with all the shops at The Silos, and very much of the open concept, Modern Farmhouse.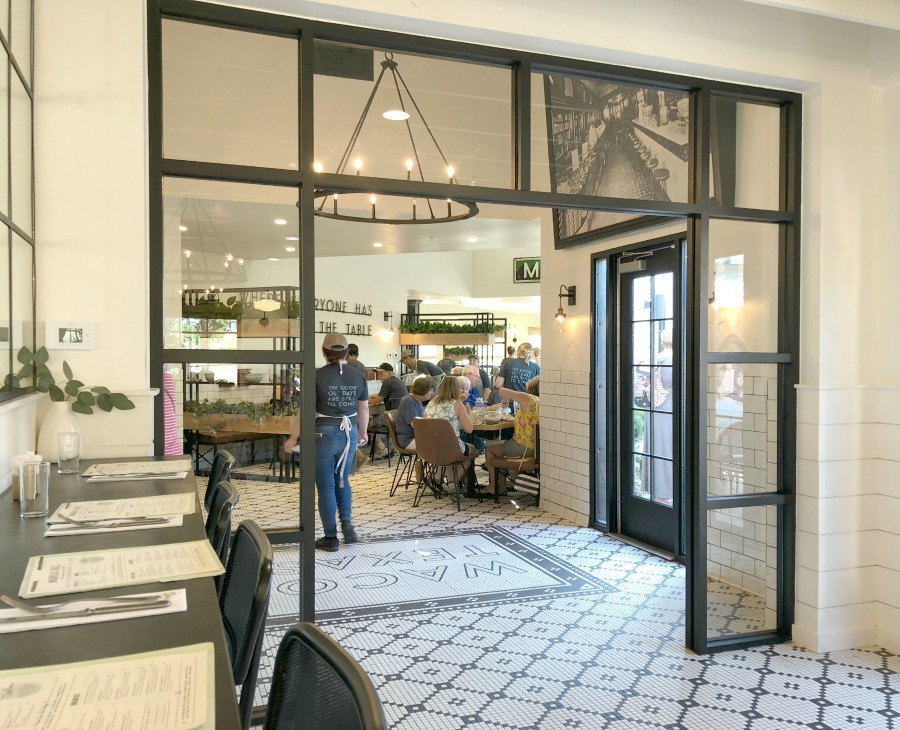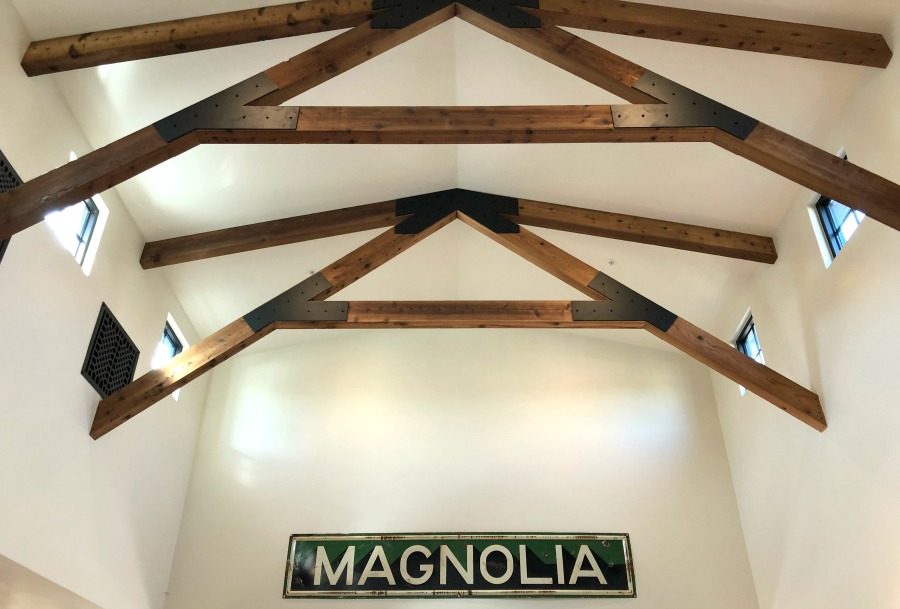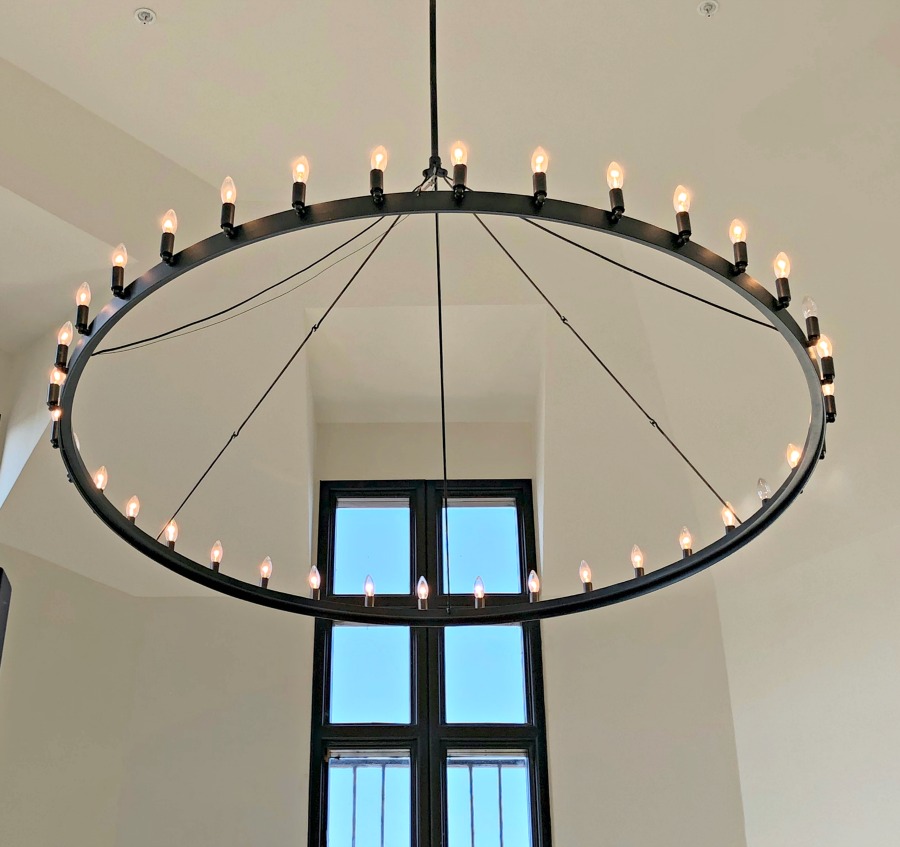 I have heard there is a coffee shop in the works at The Silos. I guess that's a good reason for another visit.
In talking to the employees here, you will find they are as gracious and knowledgeable as you will find in any business. I remember that too from all around The Silos. There have been many business and employment opportunities created by that little show started out as a pilot called "Fixer Upper".
Have you ever eaten at Magnolia Table? If so, what was your favorite item off the menu?
Do you follow me and my travels on Pinterest?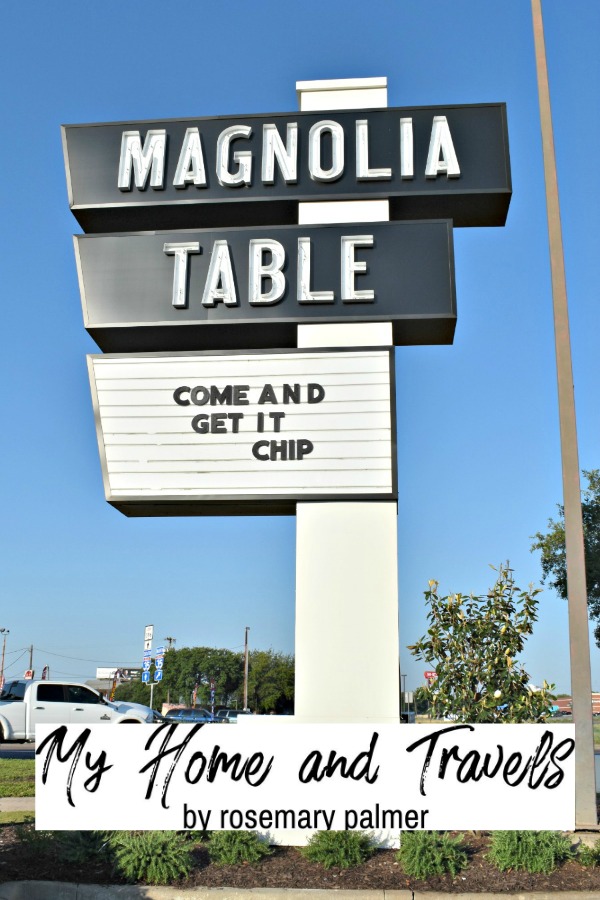 Did you miss my post about Visiting The Silos?
What about a place to stay?