With only three ingredients, you can add this simple pumpkin cheesecake dip to your recipe book for those last-minute guests. Or when you are invited to a potluck.
This simple pumpkin recipe is so simple and easy to do, you just might eat it all before you even arrive at where you're supposed to be taking it. Just be certain to not double-dip! Those same rules apply to this easy dessert dip, too!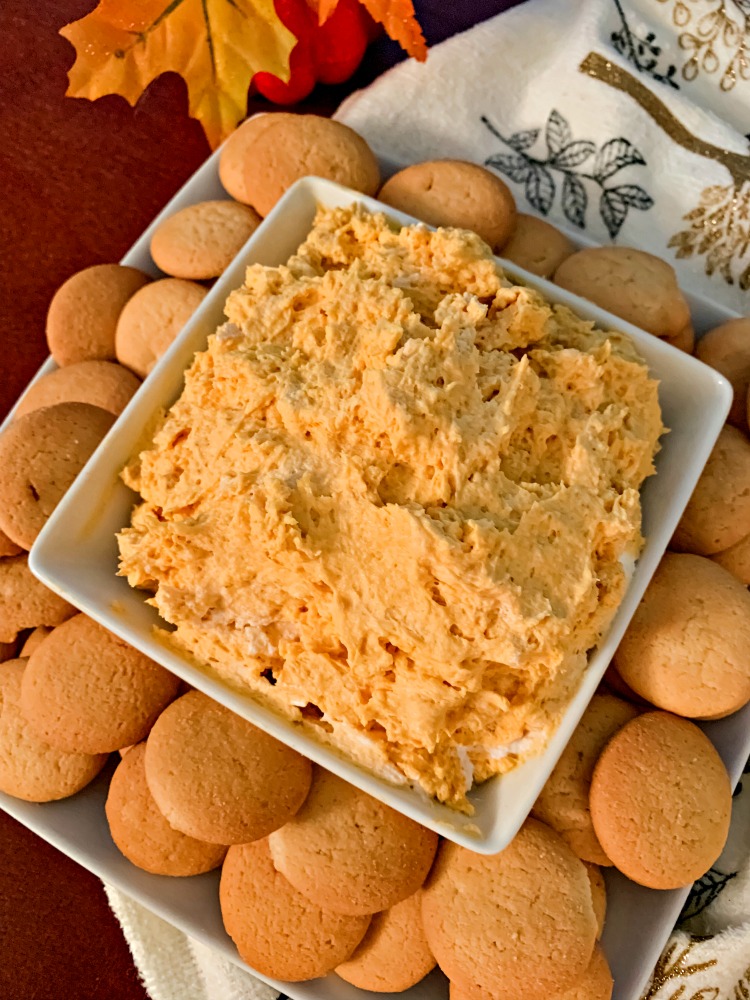 Pumpkin Cheesecake Dip
As all of the holidays get closer, you will be glad to have this recipe to relieve the stress of entertaining, or needing to take a dish to a potluck or church function. Just grab these three ingredients on your next shopping trip. Or better yet, buy two of each so you can double up on the recipe.
By using frozen whipped topping, canned pumpkin, and instant pudding mix, it's easy to have these on hand to make for any occasion.
What do you serve with this simple cheesecake dip?
Serve with your favorite spicy or plain cookies. Or really anything that you want to dip. If you'll eat it, and dip it, it's good to go!
How do you store leftover pumpkin dip?
The easiest way to store this pumpkin cheesecake dip is to have it covered and in the fridge. It should last for a couple of days but not much longer than that.
How to make pumpkin no bake cheesecake dip
Assemble all of your ingredients.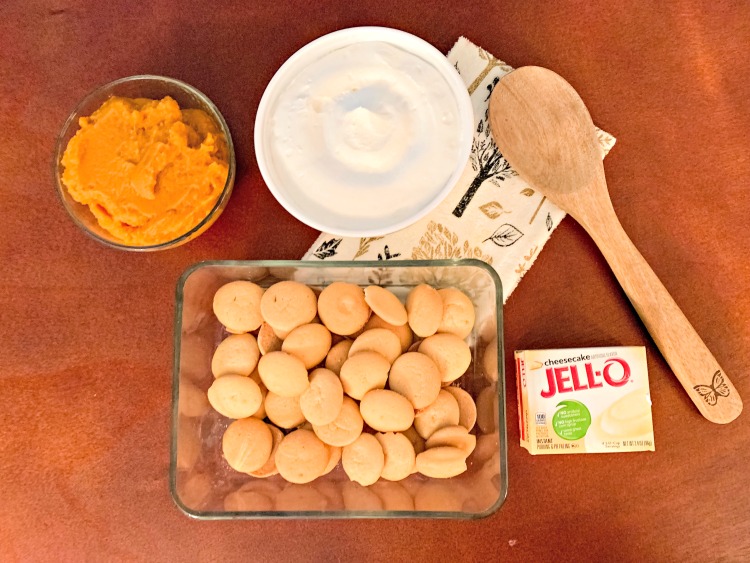 Mix defrosted Cool Whip and pumpkin together in a large mixing bowl until thoroughly combined.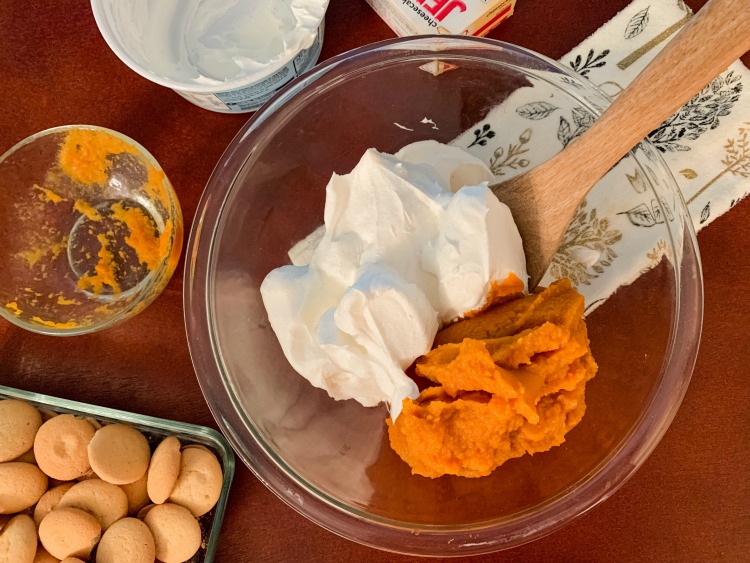 Gently add pudding mix to Cool Whip/pumpkin mixture and stir together.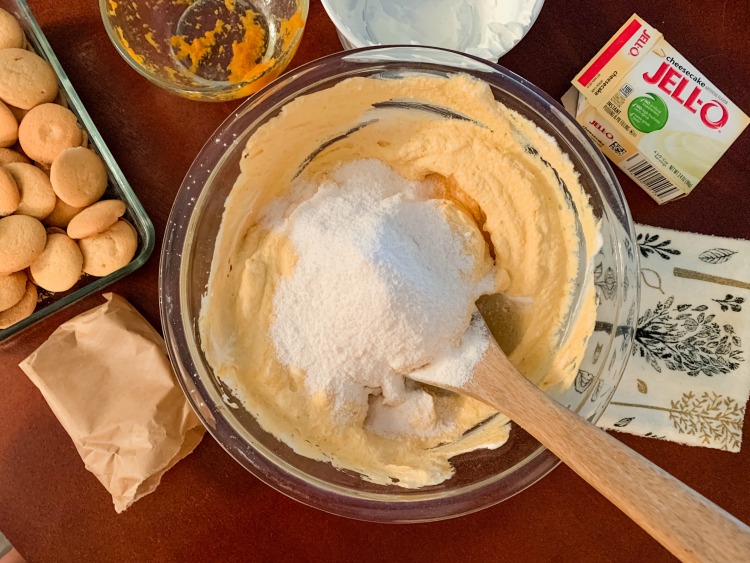 Refrigerate after thoroughly mixed.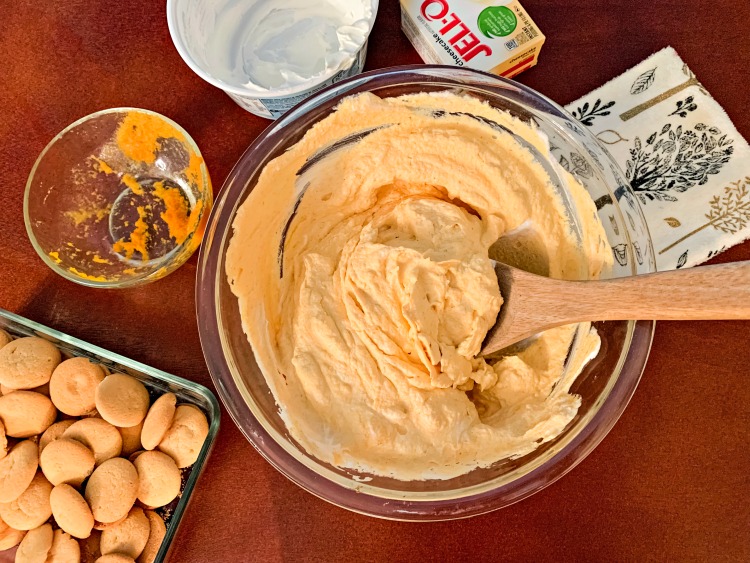 Simple Pumpkin Cheesecake Dip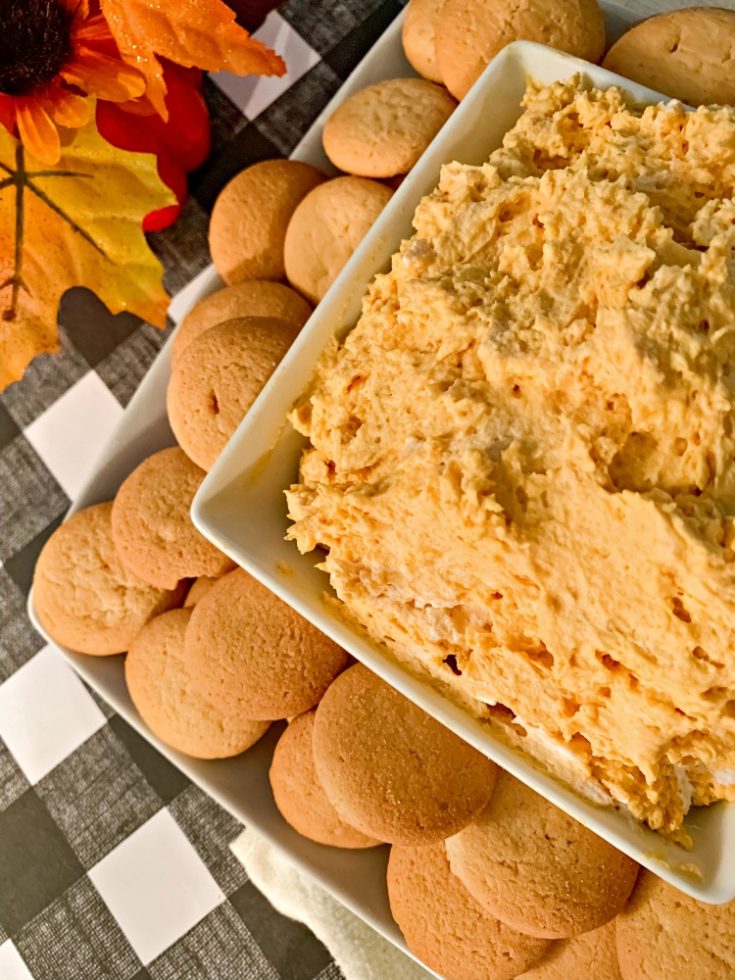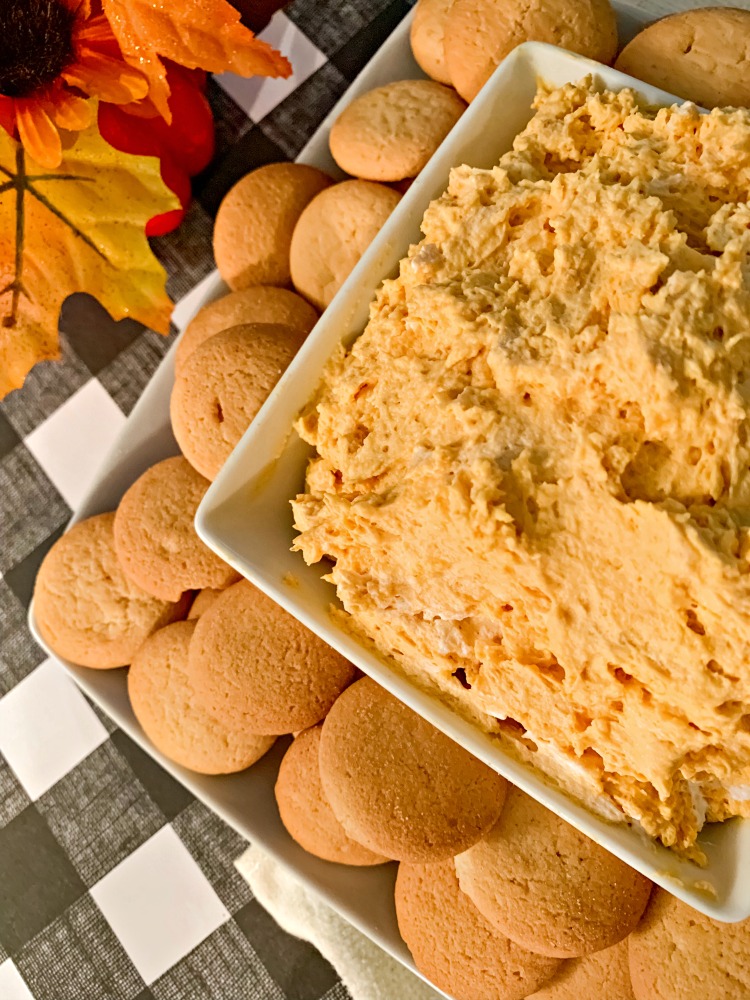 A super simple and yummy dip to make last minute or ahead of time.
Ingredients
8 oz Cool Whip
1 - 3.4 oz Package Instant Cheesecake Pudding Mix
1 - 15 oz canned Pumpkin, not pumpkin mix
Instructions
Defrost Cool Whip in refrigerator for about 4 - 5 hours before preparing dip.
Mix defrosted Cool Whip and pumpkin together in large mixing bowl until thoroughly combined.
Add pudding mix to Cool Whip/pumpkin mixture.
Stir together.
Refrigerate until serving time.
Notes
Make sure you don't use pumpkin pie mix.
Need to defrost Cool Whip last minute - place in bowl of warm water for about 20 minutes.
Sprinkle with just a little cinnamon when ready to serve.
Serve with your favorite cookies such as Vanilla Wafers, Gingersnaps, or spice cookies.


Remember to always PIN this pumpkin cheesecake dip recipe for later.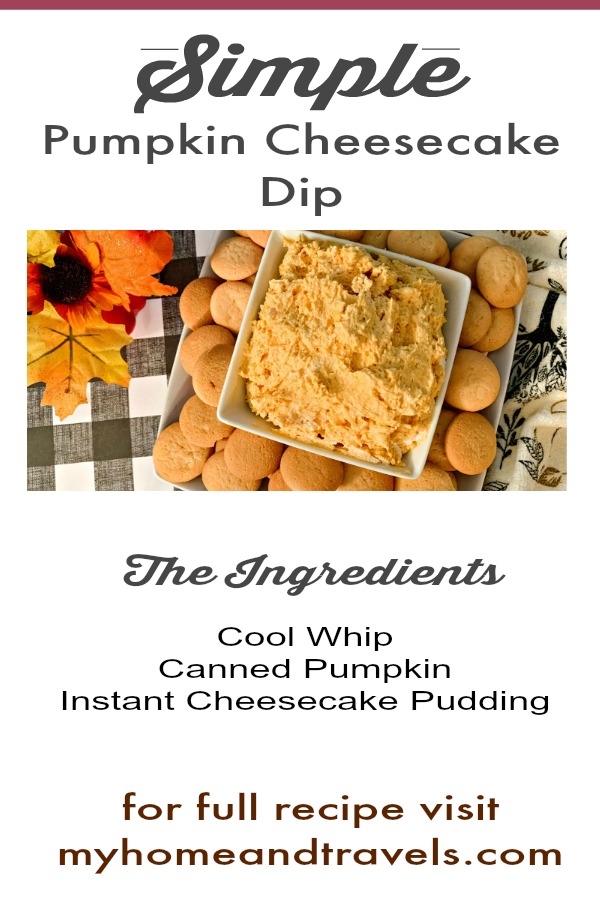 Need another yummy dessert? Try the Oreo Pumpkin Trifle.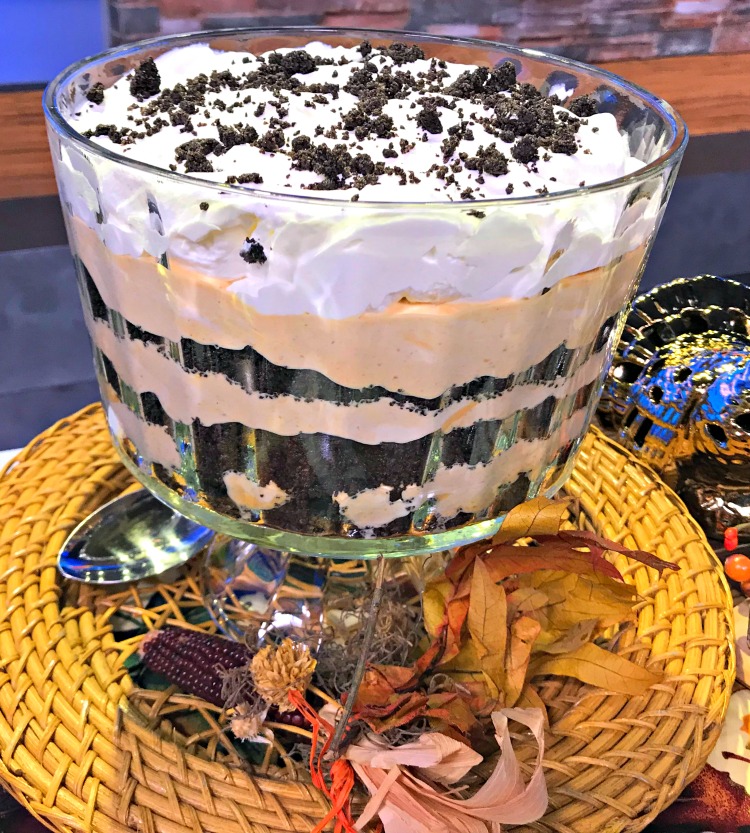 More Dip Recipes