Enjoying A Birthday Dinner With A Seafood Buffet At Broad Street Grille
When you think of Chattanooga, you may not automatically think of fresh seafood, but if you dig around, you will find it. Sometimes a little more costly, but as they say YOLO (you only live once). With no big plans this year, I decided we would be enjoying a birthday dinner with a seafood buffet at Broad Street Grille for me this year. Don and Doug always let me choose so seafood it was.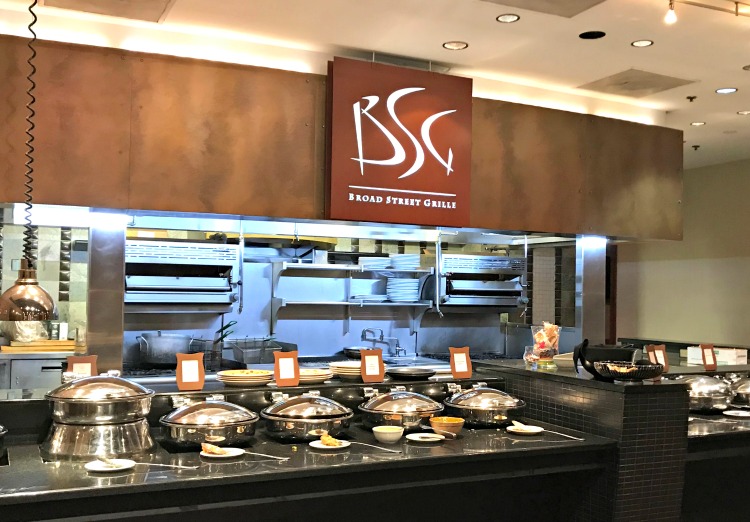 Broad Street Grille is located inside The Chattanoogan Hotel. The Seafood Buffet is the only option in the dining room on Friday night. There is a sample menu online, and it is a sample. Not everything is offered each week.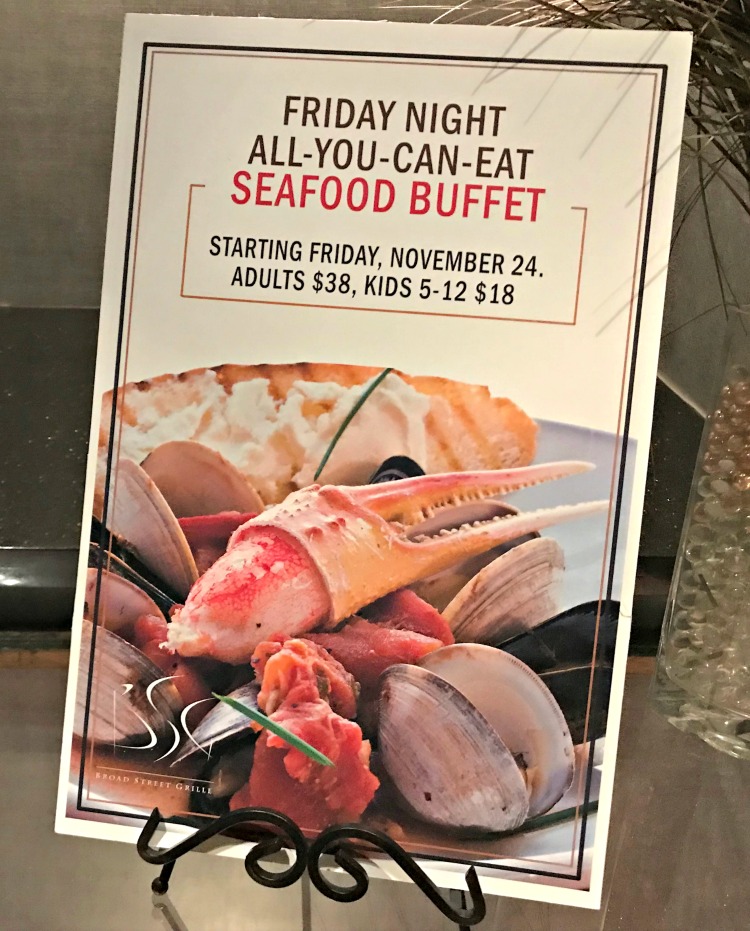 My son and I are serious seafood eaters, but my husband not so much. He has come around to my crab cakes, salmon, and clam chowder, but that's about it. The sample menu helped to know there would be enough for him to enjoy a dinner too as we don't spend $38 very often on a meal. But of course, this was my birthday.
Do you make a plan when you are at a big brunch or buffet? I will take a walk and do a quick survey of what to try first and those which are a must to try or not.
Although I love a great salad, I passed on them.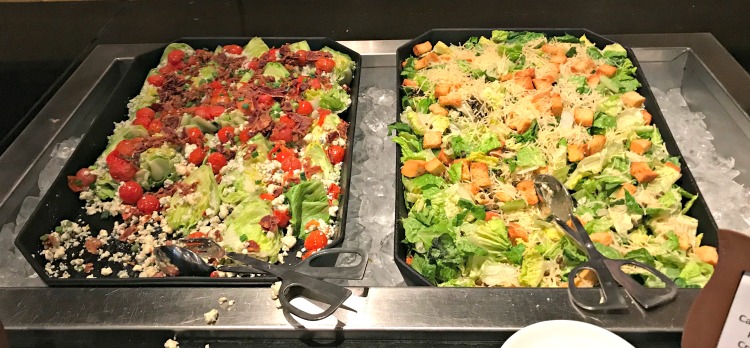 The cold smoked tray of seafood was wonderful. The smoky taste was just enough to add flavor but not overpower the tender shrimp.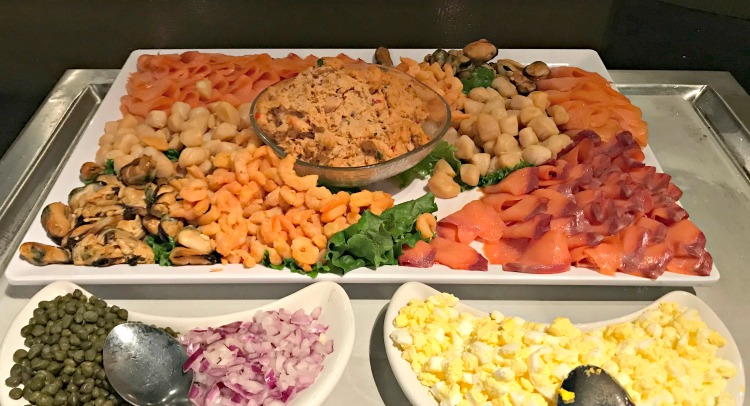 The oysters were raw, which I have eaten, but prefer them steamed so I passed.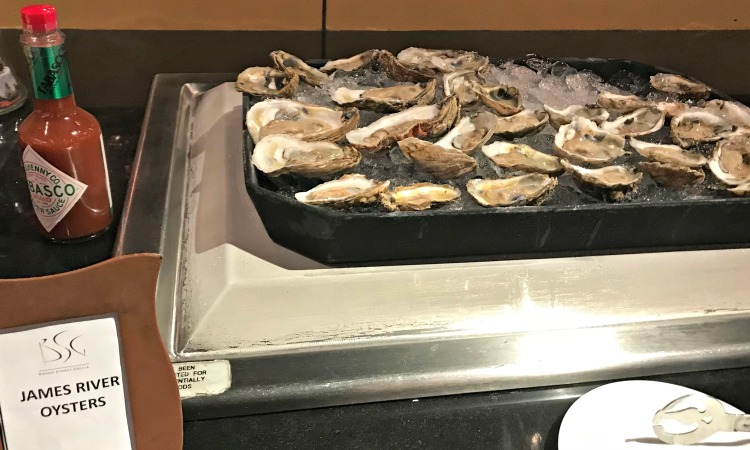 Then off to two of my favorite soups – Lobster Bisque and She Crab Soup. The Lobster Bisque was excellent and also got a thumbs up from Doug. I was disappointed in the She Crab Soup. It lacked something to give it more flavoring and I missed having that splash of Sherry on top right before serving.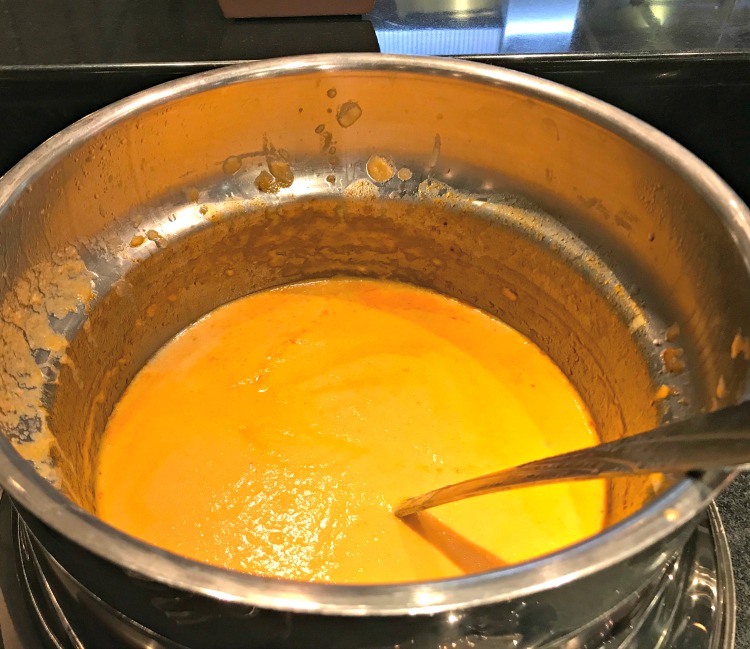 The highlight of the dinner was the Crab Legs. The Chef said about 120 pounds are served each Friday night. Wonder how many of those was consumed by Doug and me?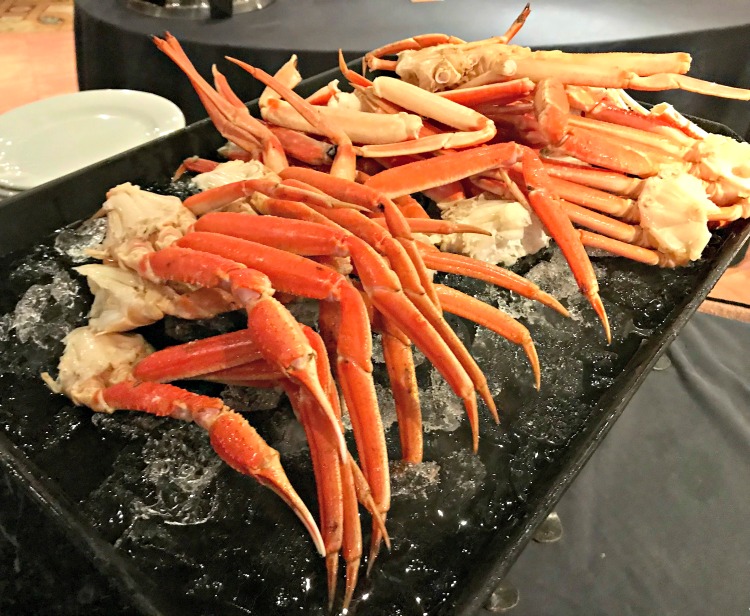 The problem with Crab Legs, it takes so long to crack them and dig the meat out but it was so worth it.
The Prime Rib was Don's main entree but the few bites I tried was very good. It was roasted just right, some a little rare but still tender and juicy. I had trouble not eating more, but remember, I was there for seafood. He also enjoyed the Salmon.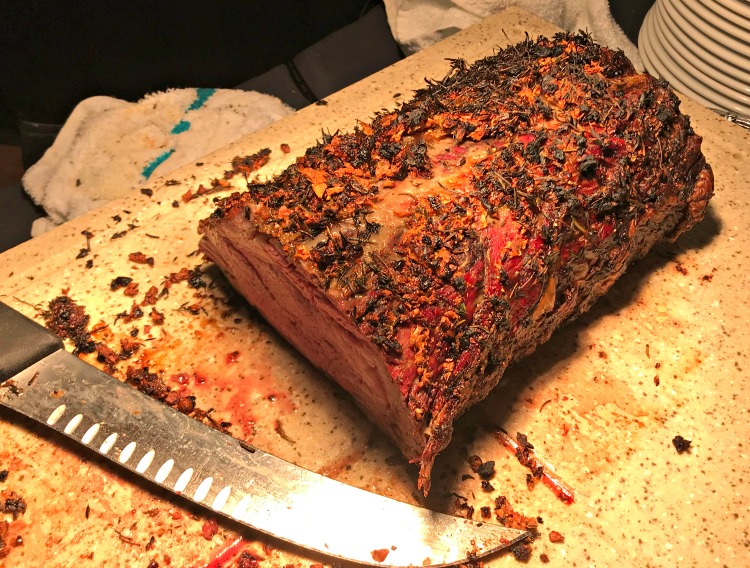 The Low Country Boil wasn't too spicy for me, which can happen often. It can be a meal in itself.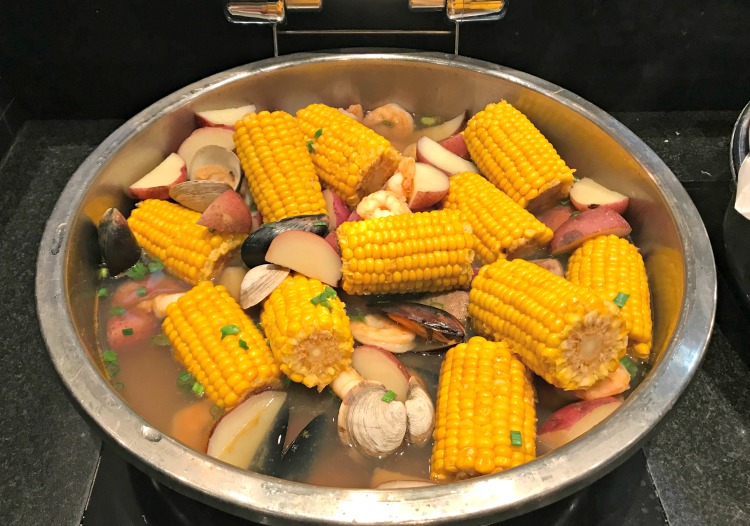 Doug gave a thumbs up to the Lobster Mac & Cheese. I wish the Asparagus had made it to the buffet that night as it one of my favorite vegetables with seafood. The Crab Dip, Lobster Rolls and Shrimp Spring Rolls were a few more items I was hoping to try but wasn't available.
The Cheddar Biscuits were great and so much better than another place which serves them (although they are good too).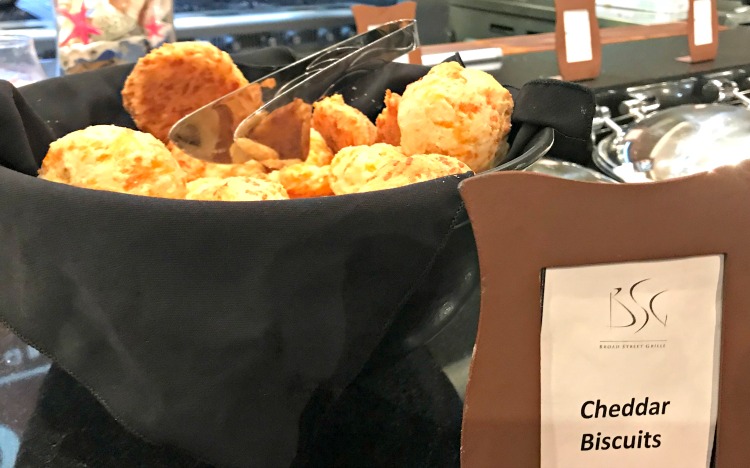 Now to dessert – although it was tempting, I passed. Don had to have the Banana Pudding as he's actually a bigger sweet, dessert eater than I am. I actually had a small cup of Lobster Bisque to end my meal.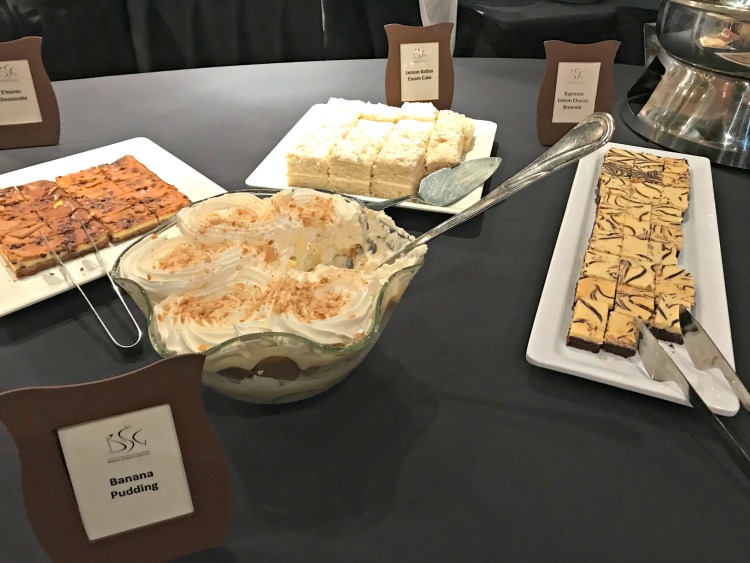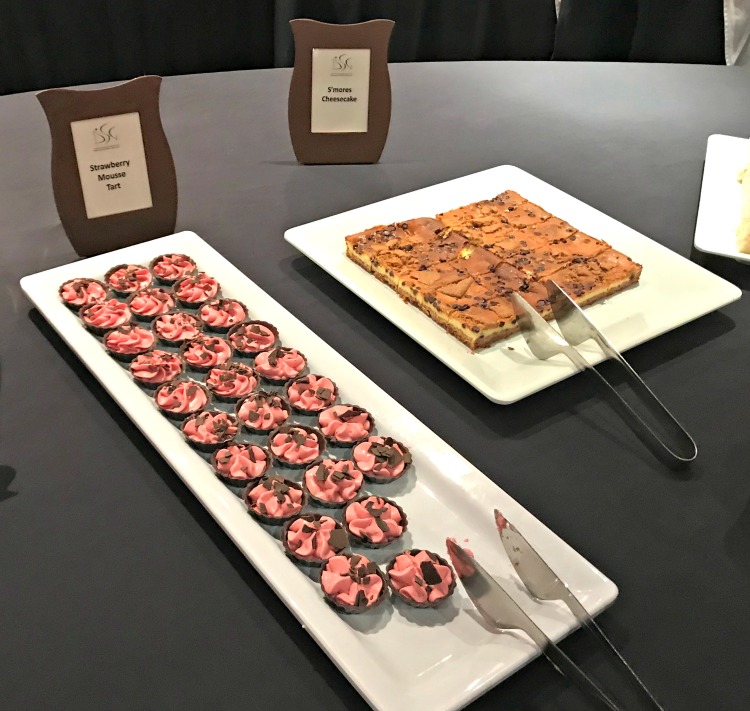 Do I recommend this? Yes. At $38 each, it's not a dinner we would do weekly, but for special occasions, or entertaining a guest, it's well worth it.
For now, this is planned for every Friday night, but you might want to always check to see if they change the menu. I would also recommend reservations.
We arrived for our 6:30 reservation and was seated promptly. It wasn't very busy yet, but by the time we left around 7:45, it was quite busy. Jerrod our server, was very attentive to keeping our tea and water glasses refilled, and removing the used plates.
There is free valet parking offered so get your ticket stamped.
Are you a seafood eater? What's your favorite? I would say crab if I didn't have to crack the legs, but overall, lobster wins out.
I've included affiliate links to Amazon for you to find some products easier. I may receive a small commission, but the price is the same for you. It just helps my blog out.
Happy Travels,
Rosemary