Christmas Tree Brownies – Holiday Brownies Made Simple
These Christmas Tree Brownies – Holiday Brownies Made Simple are great for a family activity. They are the perfect holiday brownies to treat your friends and family! How cute would they be on a Charcuterie Dessert Board????
Use your favorite brownie recipe, or during this busy time – your favorite boxed brownie mix. Duncan Hines is usually a good one. I have never thought using a good boxed mix is wrong.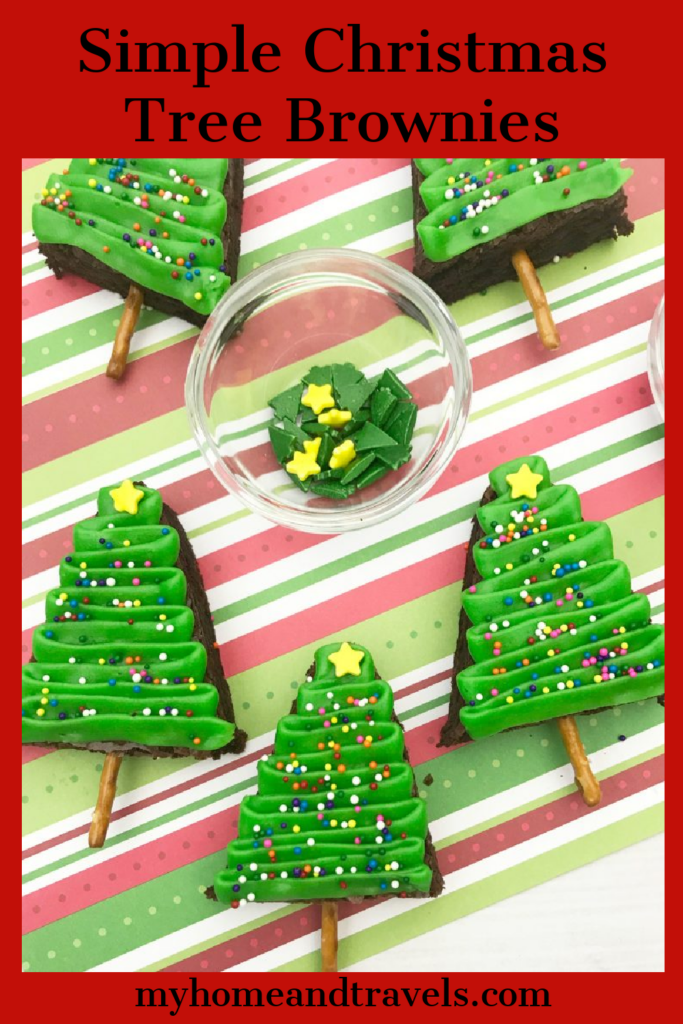 If you are looking for a super simple and delicious holiday treat, these Christmas Tree Brownies just can't be beat. Not only are they adorably festive, but they are pretty dang delicious as well.
I'm always on the lookout for fun holiday treats because I'm a huge fan of Christmas. Who doesn't love the lights, ornaments, decorations and all that amazing holiday spirit? These Christmas brownies always make my holiday spirit on high alert every time that Christmas rolls around.
Follow me on pinterest. Pin this for later.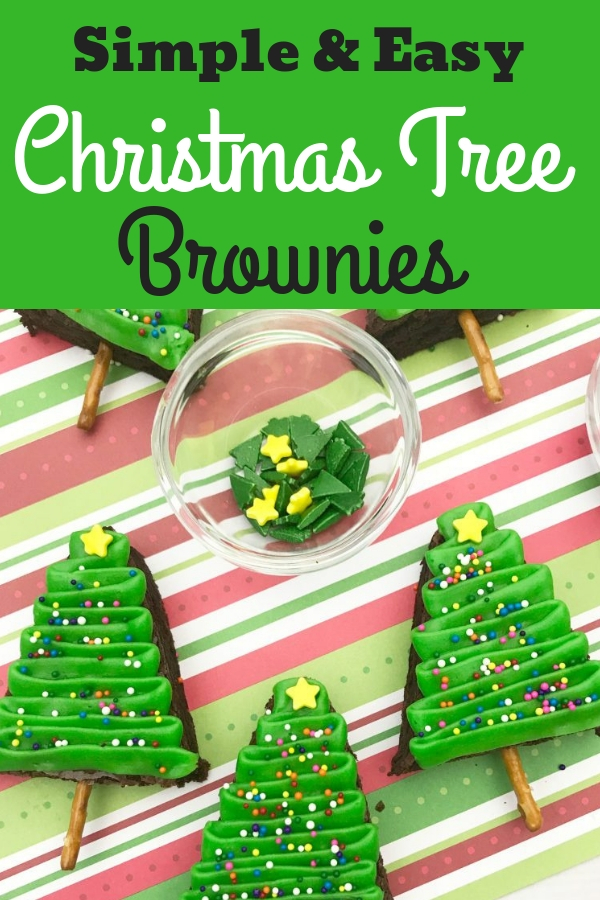 If you are on the hunt for a super simple amazing treat that is certain to be a treat for you and your holiday taste buds, give these Christmas Tree Brownies a try!
HOW TO MAKE CHRISTMAS TREE BROWNIES
Prepare the brownie mix or your own recipe as directed. A denser recipe works better than a softy, fudgy type.
Bake and cool completely.
A little tip here – if the brownies have a bit of a rise in the middle when you remove them from the oven, place a paper towel over them and press gently all over. This will give them an even depth.
Remove the brownies from the pan and place on parchment paper.
You can line your baking pan with aluminum foil so you can lift the brownies out after baking.
Line a baking sheet with parchment or waxed paper to work on.
Use a triangle or tree cookie cutter to carefully cut the brownies as close as possible and place on the parchment sheet. No cookie cutter – just cut the brownies into triangles.
Gently insert a pretzel stick into the base of each Christmas tree.
The Wilton frosting I used had a round and petal tip attached. Remove the round tip.
Gently squeeze the icing from pouch in a back and forth motion going from the top of the brownie to the bottom.
Add a star sprinkle on top and multi-colored sprinkles to the tree.
Repeat with all Christmas Tree brownies.
For a snowy effect, sprinkle powdered sugar using a small sieve.
Another wintry idea, cover the brownie in white buttercream and sprinkle on white sprinkles or sanding sugar for a truly winter look.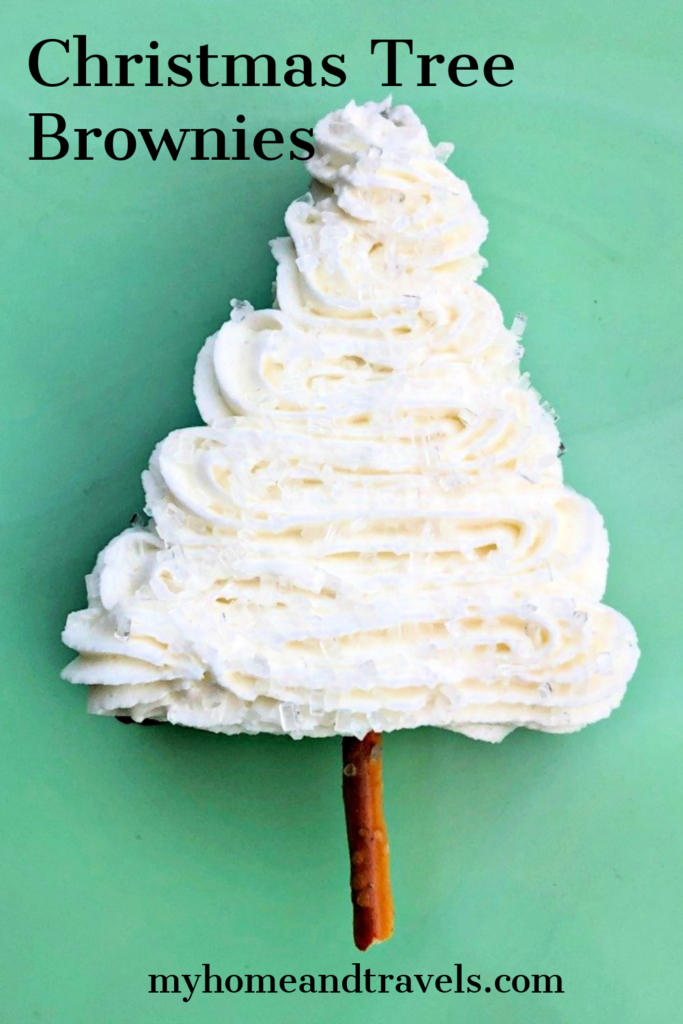 The decorator icing will crust over, but doesn't become hard.
Store in single layer in air-tight container.
This decorating idea would also work on cookies.
A few more dessert and treat ideas – perfect for the Holidays.
If you purchase anything form my Amazon store, I may receive a small commission. Find out about it
HERE
I've included affiliate links to Amazon for you to find some products easier. I may receive a small commission, but the price is the same for you. It just helps my blog out.
Happy Travels,
Rosemary