How many did you mark off the October Bucket List? I got a lot, but did miss a few. I'm planning on this November Bucket List for Chattanooga getting COMPLETE. So many Christmas and holiday events are on here, including those for the whole family. Want to print it? Download it HERE.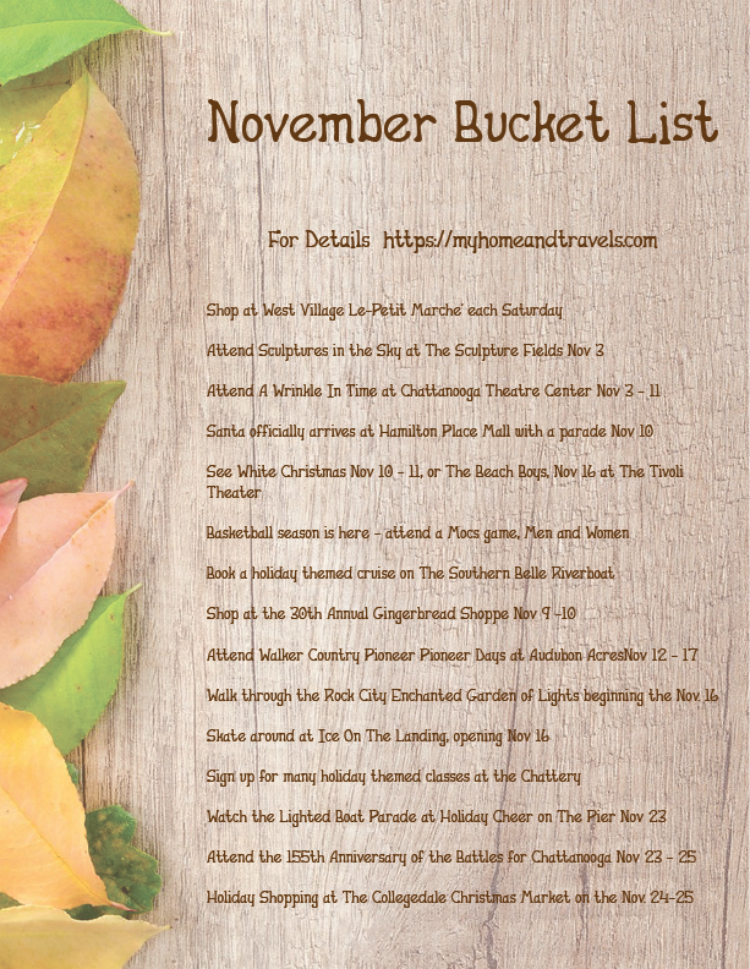 So many are already thinking Christmas, but remember we still have Thanksgiving to celebrate and eat too much.
Hope you enjoy this list.
There might still be a few things from the October Bucket List you may still check off.