There seems to be a lot of heated discussions these days, and it's not just about politics. Well, maybe it is, but it seems like most of those discussions turn into arguments. As it does with when to decorate for Christmas. Is Thanksgiving getting overlooked? Is Thanksgiving just one day?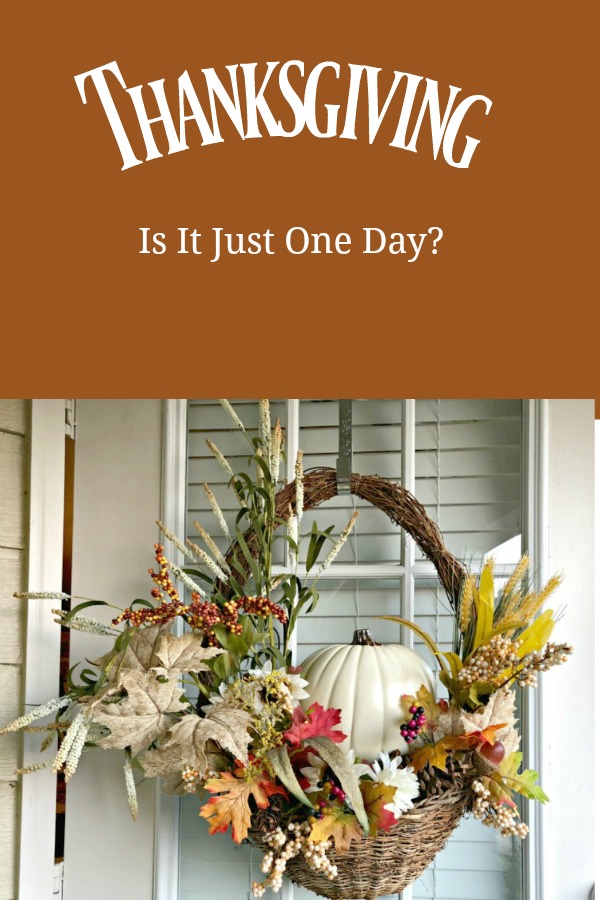 Someone made a comment that Thanksgiving is only one day and Christmas lasts a lot longer. Well, according to the calendar both only have one day, but it's the spirit of any holiday which needs to last the whole year long. A popular post on FaceBook getting a lot of shares right now is:
Oct 1 – 31 is Halloween
Nov 1 – 21 is Christmas
Nov 22 is Thanksgiving
Nov 23 – Dec 25 is Christmas
When did November 1st become the official start of Christmas?
Are you decorating for Christmas yet? In the blogging world, many of us have to have some Christmas ready for photos months before December 25. Sometimes it's put up and taken down, or for convenience, just left up.
Can you celebrate Thanksgiving when you have a Christmas tree up? Yes you can – I did it last year, but it was only a tree. We purchased a new tree in late October while on sale, and wanted to make sure it looked good and all the lights worked knowing it could be hard to exchange it after Thanksgiving. The unlit tree stood in the corner while the rest of the house was decorated for fall and Thanksgiving. This is probably happening again this year with the move, it means a downsize on the Christmas tree as well.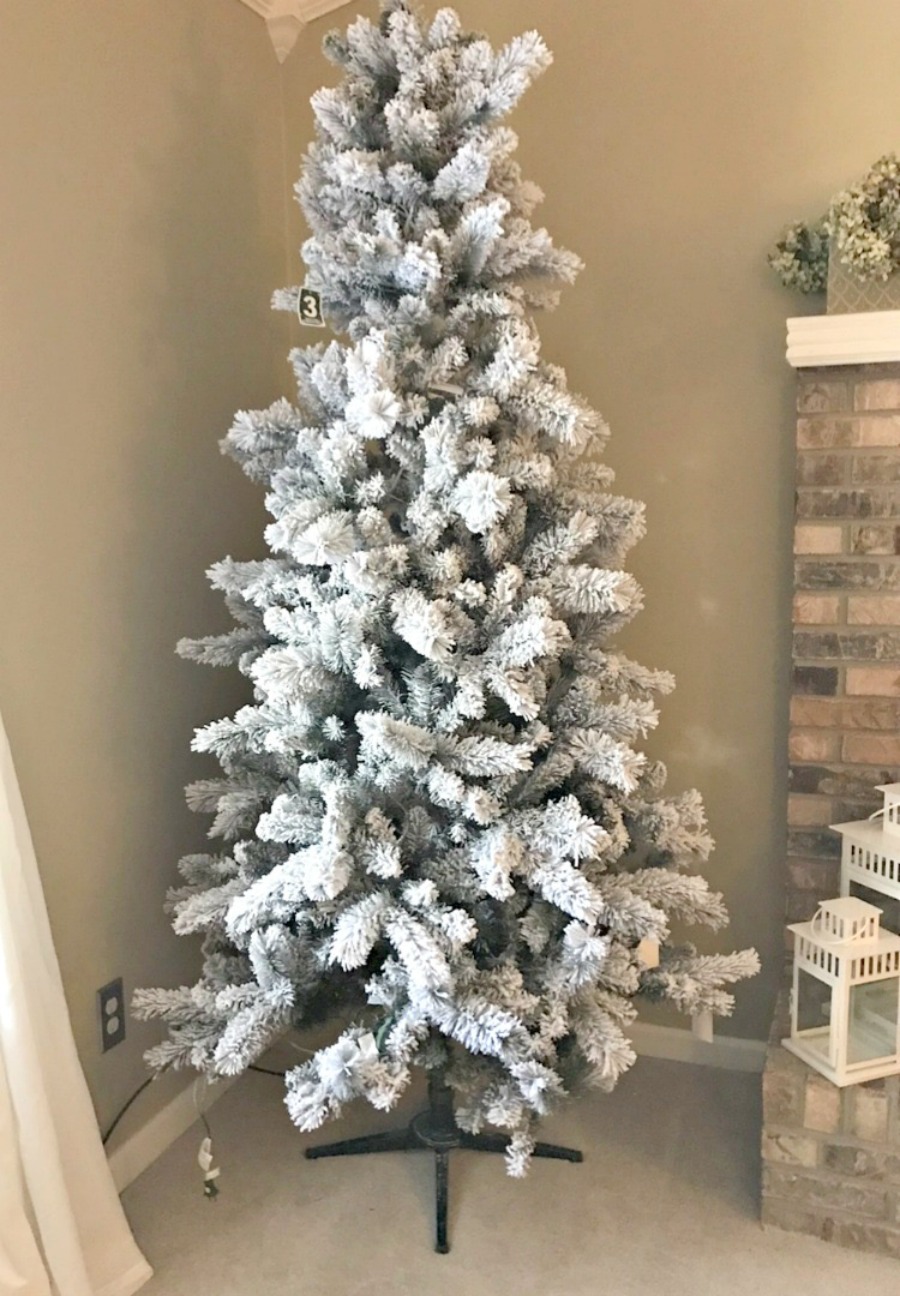 Are you wrong if you think it's time to put up Christmas decorations? Are you wrong to not put them up until after Turkey Day? No – all of these celebrations to me is like how you choose to decorate your home. It's your home – you live in it everyday. As a popular advertising slogan says – "Have it your way".
Do stores push any holiday with displays? If you watch, a few days before Christmas you will see Valentine's Day decor and candy. Is Hallmark all about self promotion of cards and ornaments with Christmas movies around the clock since late October? Probably.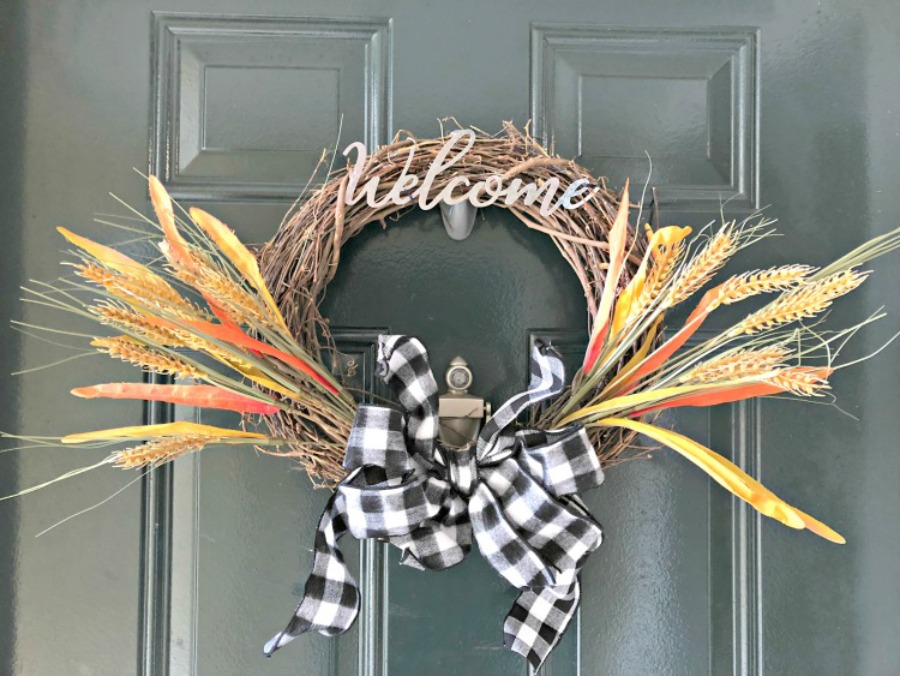 Starbucks start the pumpkin flavors for fall before the temperatures drop below 90 but does that make you not drink them?
Do you think Thanksgiving is getting overlooked? I do sometimes. Thanksgiving is usually a time to think of families coming together and celebrating all they are thankful for, and eating too much. That's a thing you do. Who doesn't enjoy all the leftovers too? But isn't that what Christmas is for a lot of families?
How many really think about "Jesus is the reason for the season" and not how many snowmen or Santa Clauses are out there? I don't have as many nativity sets as I do other Christmas decor, but there's always one up. Without Jesus, there wouldn't be a Christmas.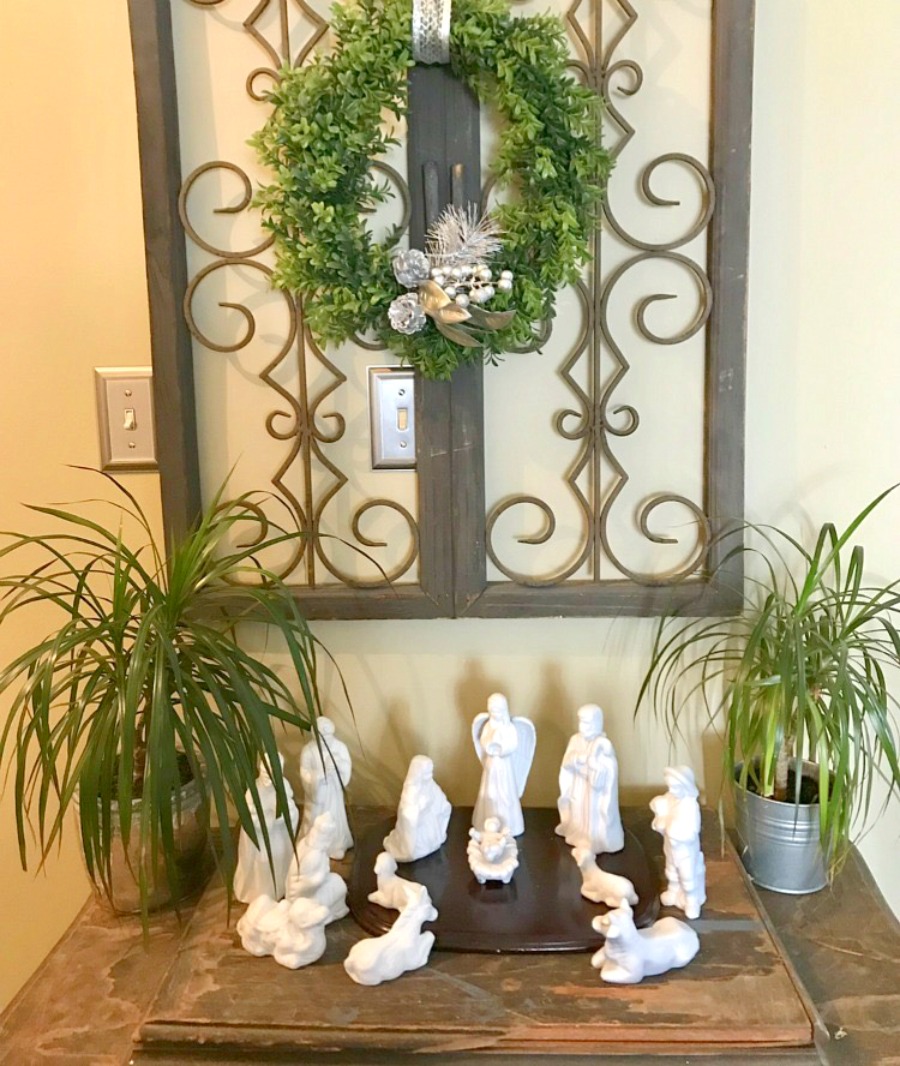 I have seen on FaceBook not so nice comments made toward friends who are sharing Christmas ideas and crafts. This like most other issues seem to be, "if you don't agree with me, you are wrong". I could actually enjoy seeing all holiday crafts all year long. If you wait til December to start crafting, you probably won't get it done.
So whether you choose to have Santa, Jesus, and a turkey all together, or stick to your guns and see no Christmas, or music, until November 23, just enjoy all of the holidays.
What are some of your favorite family traditions for Thanksgiving?