Candy Gift Jar with a Surprise
Do you think this is just a jar of candy? No – but you might be able to make someone think so. Most will be surprised when they discover it's a Candy Gift Jar with a Surprise.
This is so simple to make – fill with a gift (many prefer cash), add the candy, then finish off the top – how easy! Hint below if giving a gift card.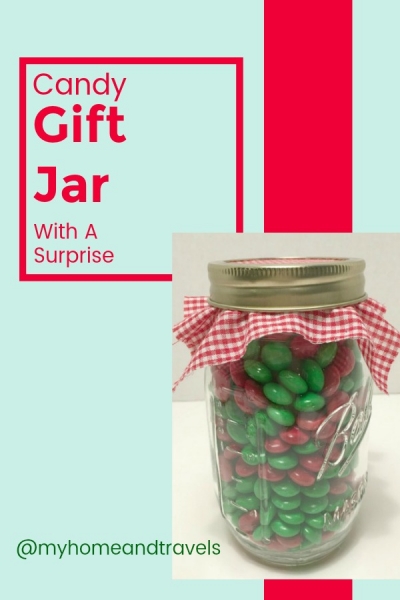 Just a few supplies which you probably have – a tube from paper towel, a jar and lids. Oh and the gift and anything you want to decorate the outside. Many save toilet paper tubes but I prefer using paper towel tubes.
Most any candy would work, but a favorite of mine is M & M.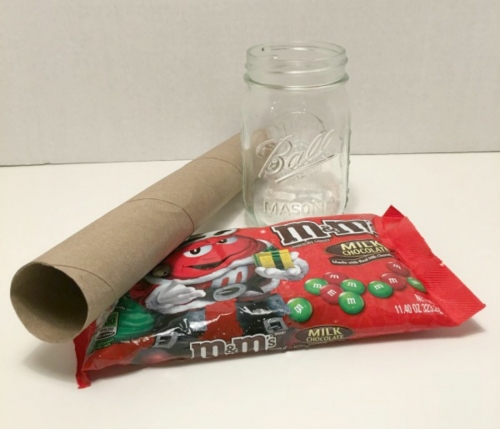 After picking out a jar, whether it's a standard mason jar or even one you have saved from spaghetti sauce or relish, use what you have. Just wash and let it dry well.
Insert your tube into the jar and mark where it needs to be cut off. It's important to have it all the way up to the top of the jar lid so the candy won't fall into the tube.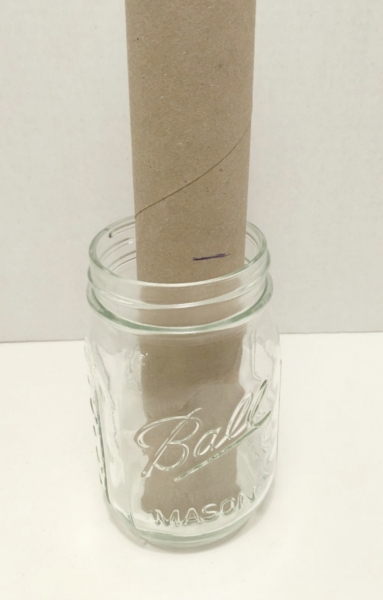 Cut with scissors and check the fit.
Insert your money into tube. Another idea is if you have a gift too large to wrap, leave a note where to find it. Maybe a gift certificate or even a note about that upcoming trip or cruise.
If you flatten the tube, it will also hold a gift card.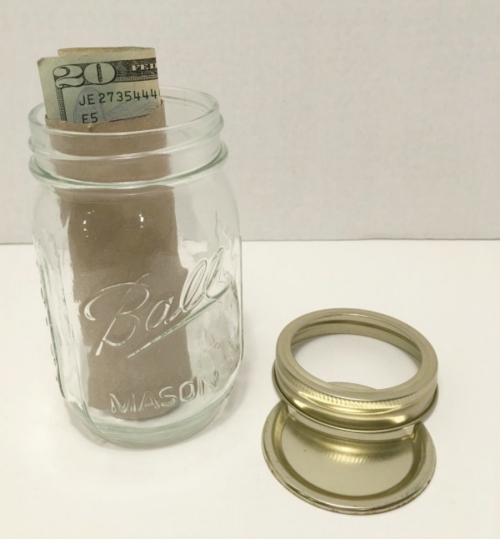 Holding the tube in place, fill the area between the tube and jar with your favorite candy to the top.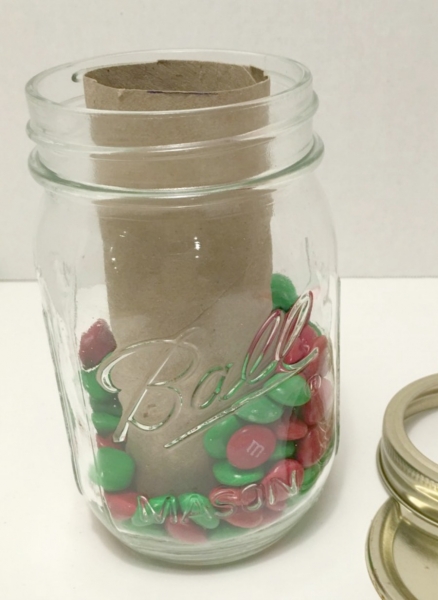 Place top on and decorate. Any ribbon or a square of fabric are two quick ways to finish it.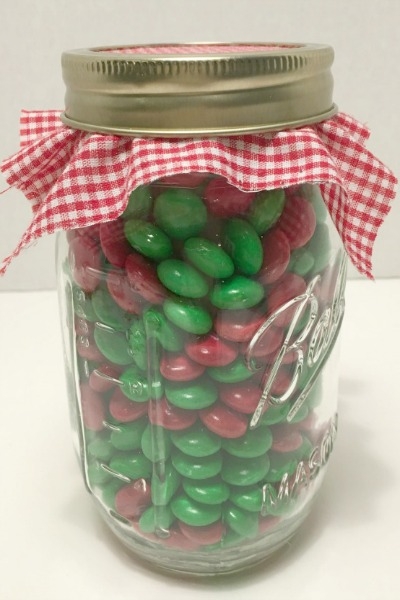 This would also be a great gift for an ornament exchange party, Secret Santa, or even a hostess gift.
Let the kids help make them for their friends too.
Other people who would enjoy these – teachers, mail man (but no cash for them), or a co-worker.
Maybe a birthday gift with other colors would work too. What about pastels for Easter?
What's your ideas?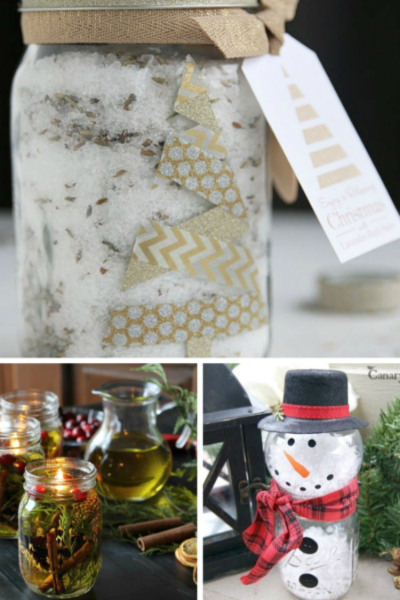 I've included affiliate links to Amazon for you to find some products easier. I may receive a small commission, but the price is the same for you. It just helps my blog out.
Happy Travels,
Rosemary