Faux succulents are my thing
I tried real succulents this summer and they lasted a while but I think I watered them too much, then not enough. I have never claimed to have a green thumb. All of my other flowers survived the summer. In fact I hated to throw a couple away because they still looked good, but I knew their days were numbered. Making this succulent pumpkin planter with a faux pumpkin and succulents worked out great.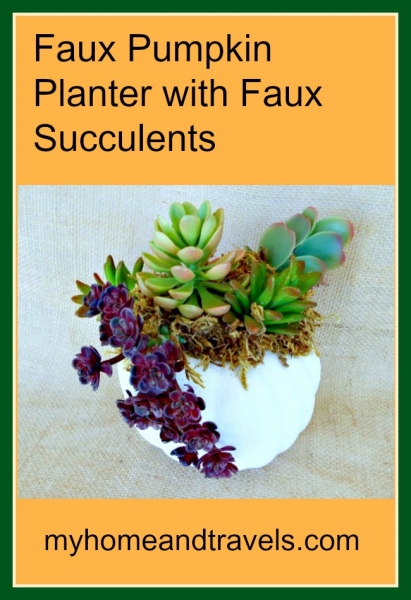 I really thought about trying a real pumpkin and plants but quickly decided faux was my thing.
Choosing faux items
Next best thing – faux succulents. If you look at them closely, they are very realistic looking. At least enough for me. My favorite place to purchase them is Hobby Lobby. These never go on sale so make sure to use a coupon, maybe even a couple of trips will be needed.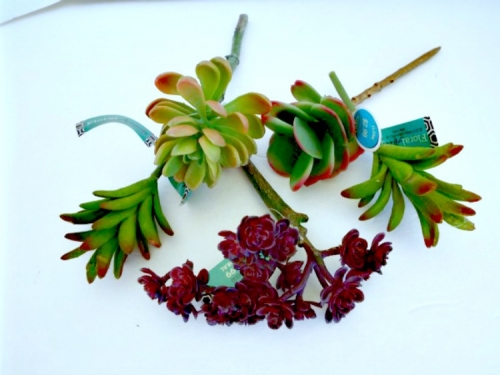 You know how I love to use the foam pumpkins from Dollar Tree (have you seen these?) so they would be good to experiment with. I usually buy at least 6-8 each year.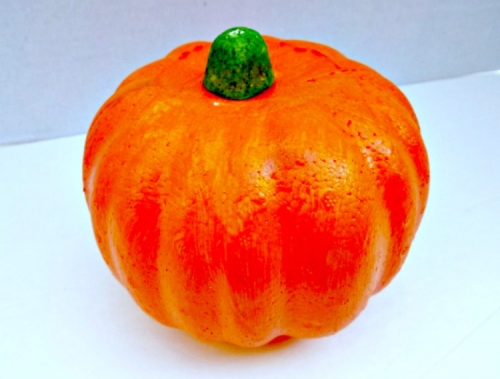 Cutting styrofoam
Using a serrated knife, I cut a circle out of the top of the pumpkin. Anytime you cut styrofoam,a serrated knife is best. Or an electric one works well too for a bigger project.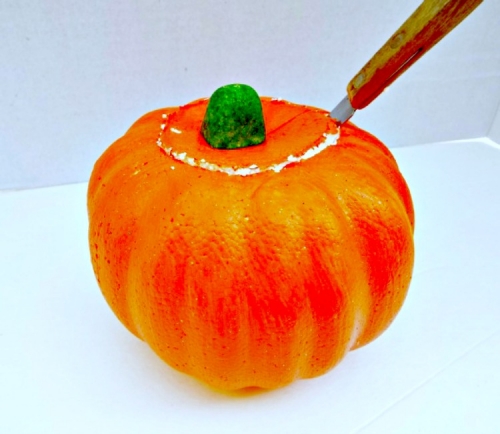 Since the pumpkin is styrofoam, DO NOT SPRAY paint. Any type of craft or chalky paint is great for this project.
A little hint – when painting over a bright color like this and you are wanting a light or white finish, paint with a coat or two of a gray paint. It will act like a primer.
Of course you could leave it orange, or paint a color to match your decor.
Drying Time
Depending on your paint, drying time can vary.
After drying for a couple hours, I filled this with potting soil since it would be easier to arrange the succulents in this as opposed to a styrofoam insert.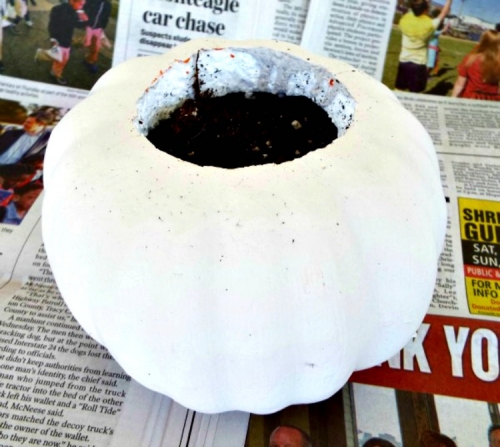 Arranging your succulents
Insert your succulents and arrange until you are happy with the layout. If you are trying a few different arrangements, snap a picture of each.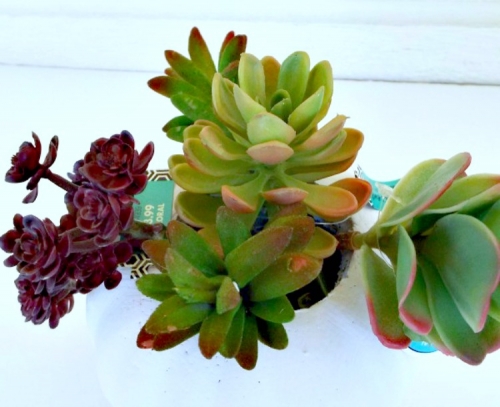 Fill in any empty areas with moss pressing it down into the planter. Moss also purchased at Dollar Tree.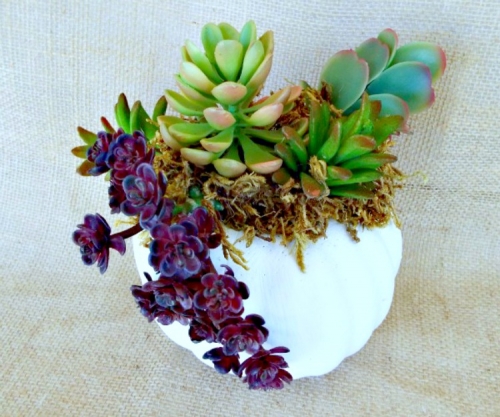 For a permanent arrangement, use styrofoam inside the pumpkin, and hot glue the succulents and moss in place.
This could even be done with fresh flowers using floral styrofoam. Water would leak through styrofoam pumpkins, so your flowers could be placed in a glass or vase, then added to the pumpkin.