Events in Natchitoches Louisiana
Are you looking for a fun place to visit that is full of history? Natchitoches, Louisiana is where you need to be. Not only is it the oldest city in the Louisiana Purchase territory, but it's full of tales that everyone should hear.
The stories make this location one of the best places to visit in Louisiana over and over again. There's a reason that this town was named one of the best small towns in the South.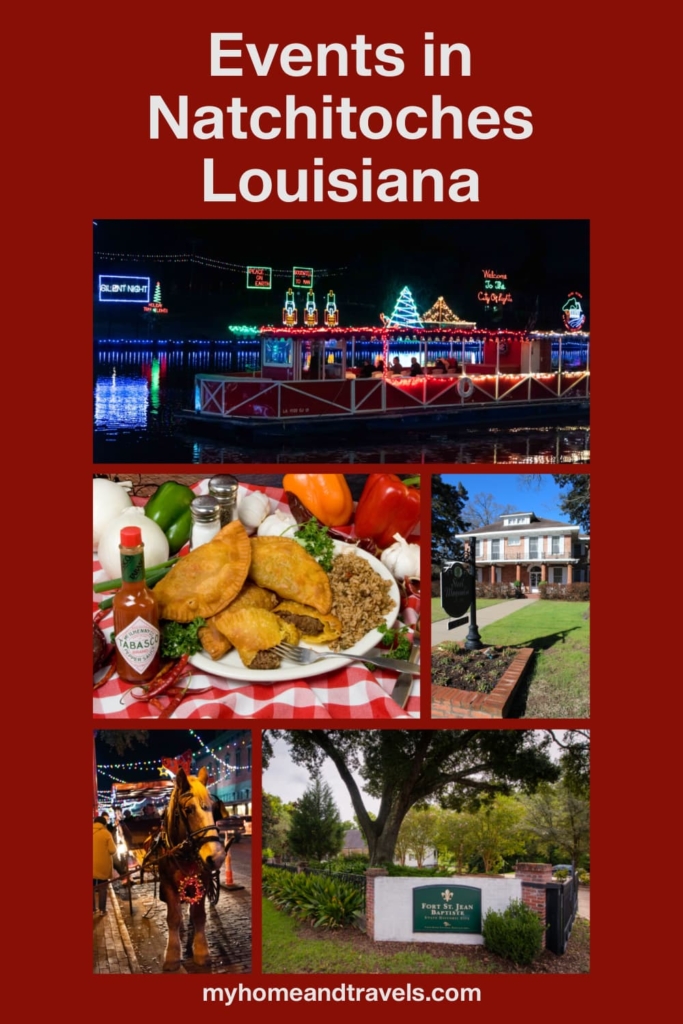 In its picturesque location in north central Louisiana, this has been named one of the best small towns of the South. Natchitoches (pronounced Nack-a-tish) is easy to access via I-49 which connects to I-20 to the north in Shreveport and to I-10 in Lafayette, to the south. Commercial air service is just an hour away at the Alexandria International Airport and the Shreveport Regional Airport. Tourism is a natural, as historic routes such as El Camino Real de los Tejas National Historic Trail and the Jefferson Highway, the first paved international roadway, are accessible here.
Older than New Orleans, Natchitoches has preserved its history and continues to celebrate its past, beginning with its brick-paved streets along the banks of the Cane River.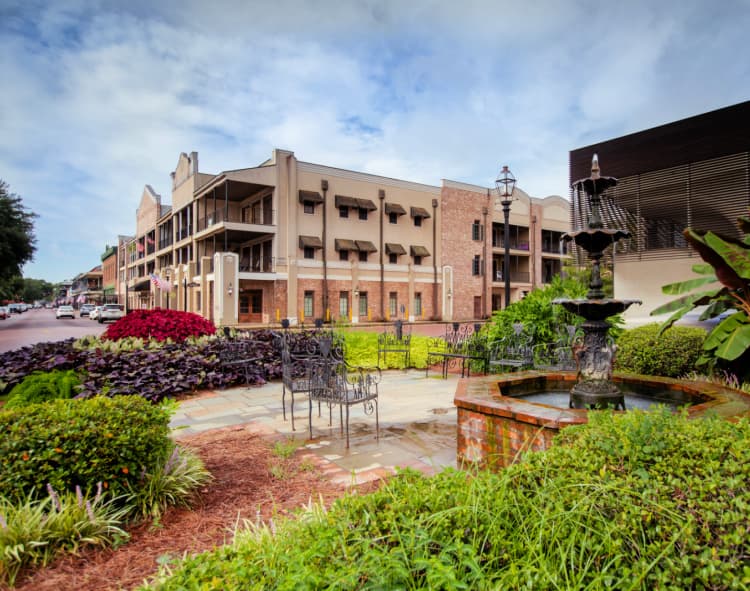 Two National Historic Districts–downtown Natchitoches and the campus of Northwestern State University–have preserved the early charm of the city. Downtown shops and restaurants, primarily locally owned and operated, inhabit beautiful historic buildings.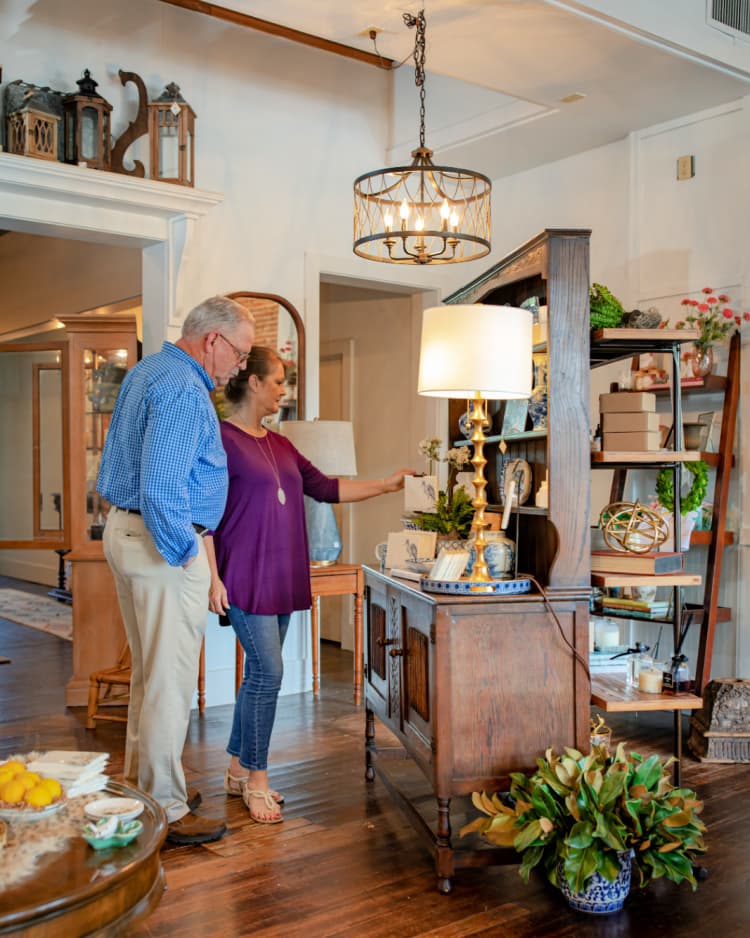 Among them is the oldest general store in Louisiana, Kaffie-Frederick General Mercantile.
If you're a history buff, dig deeper into the past of the Red River. What was dammed by a 100-mile log jam is now Cane River Lake, which gives the downtown a lovely waterfront park.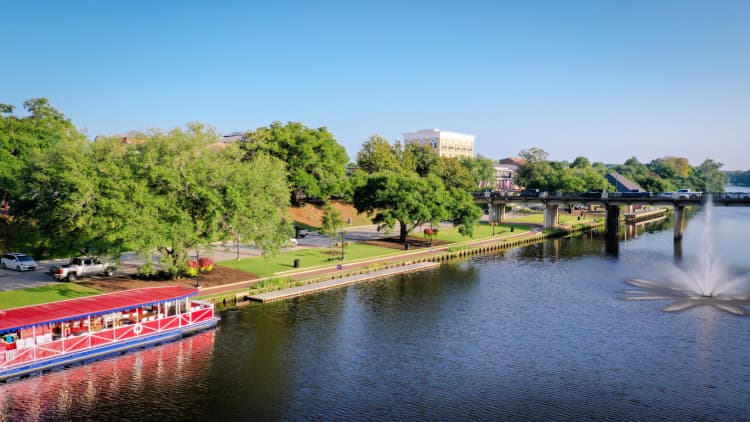 This location is also the setting for the popular Natchitoches Christmas Festival held every Saturday before Thanksgiving through January 6th.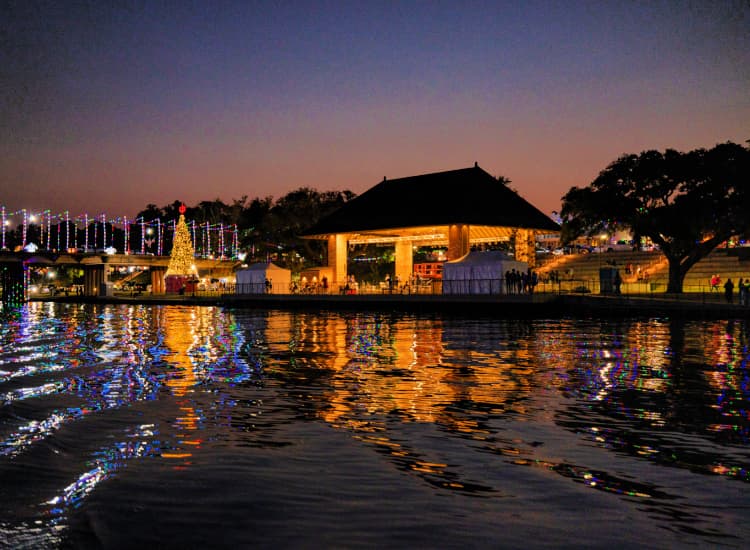 This is one of the most popular events in Natchitoches and was started back in 1927. With over 300,000 lights on display, it's one of the oldest holiday festivals in the country.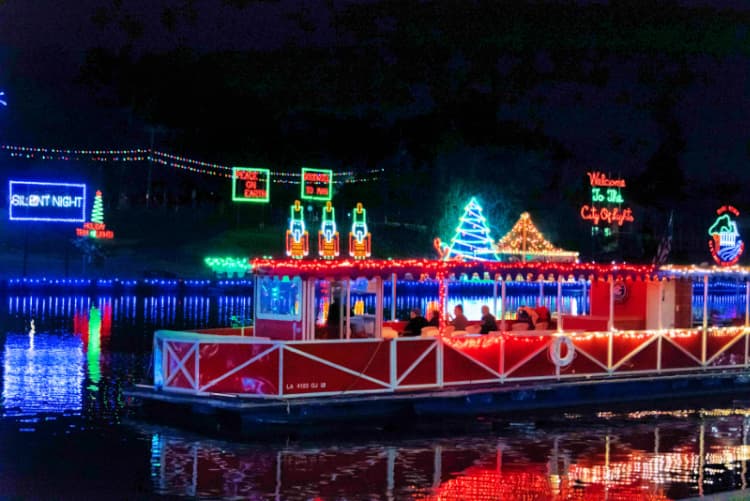 If you're looking for romantic things to do in Natchitoches, take a river boat ride on the Cane River Queen. You can also tour the downtown area riding a horse-drawn carriage, or partner up on hydro bikes and tour the town.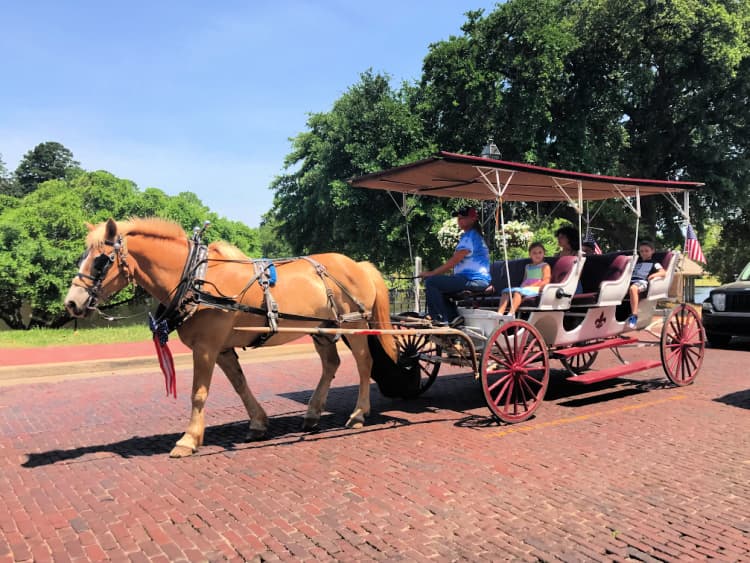 There are many trails in the area that offer so much natural beauty.
Where are my movie buffs at? This town is also home to the Natchitoches Film Trail, which is where many iconic movie scenes were filmed. Here you'll find stories about "Steel Magnolias," "Man in the Moon" and the John Wayne classic, "The Horse Soldiers", which all were filmed in some portion there.
You can even stay at a Steel Magnolias Bed & Breakfast.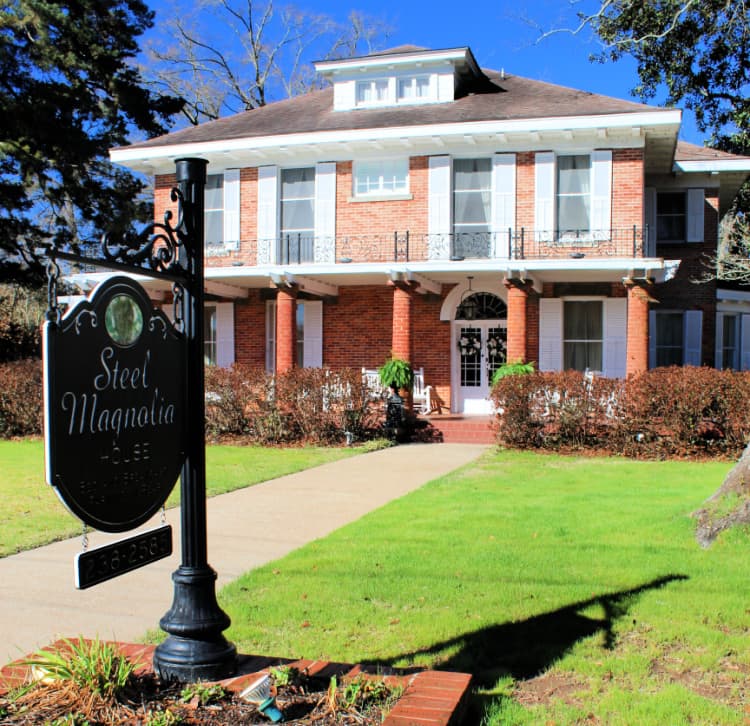 Some of the area's most enduring stories are those of the relationships formed as the city and regional economy grew. Fort St. Jean Baptiste State Historic Site tells the story of first settlements and peaceful interactions among European settlers and natives. Three preserved plantations tell the stories of all the people who worked, owned and nurtured the land.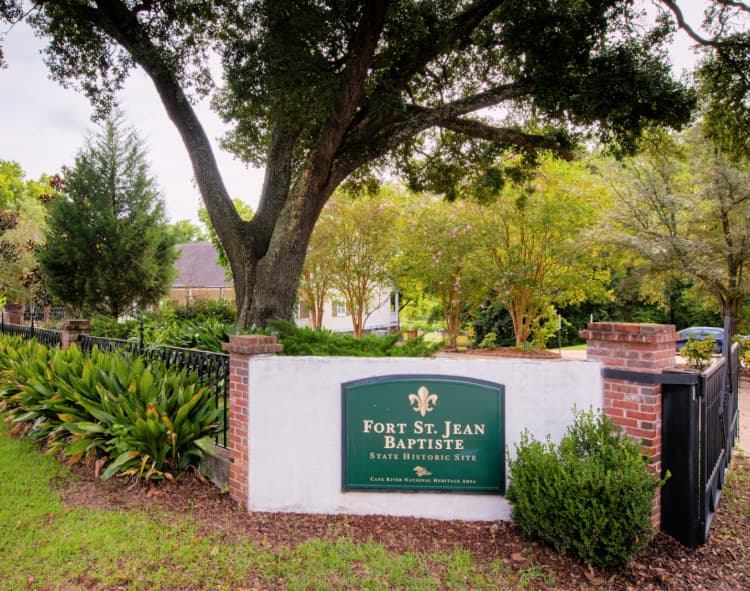 At the Louisiana Sports Hall of Fame and Northwest Louisiana History Museum, more of the region's culture and history are preserved, and the influence of Louisiana athletes is celebrated.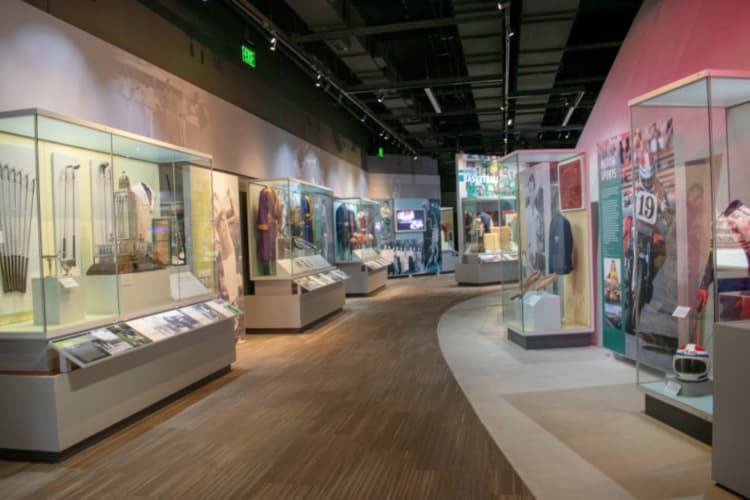 And, of course, it is impossible to overstate the relationship this destination has with the meat pie. The world-famous Natchitoches meat pie is just the beginning of the culinary story here. There is classic Creole, flavorful Cajun or simply Southern; white tablecloth and a wine list or casual dining with the latest microbrew on tap, the choices are many and it's all just plain good! There's always a seat at the table and story to be told in Natchitoches.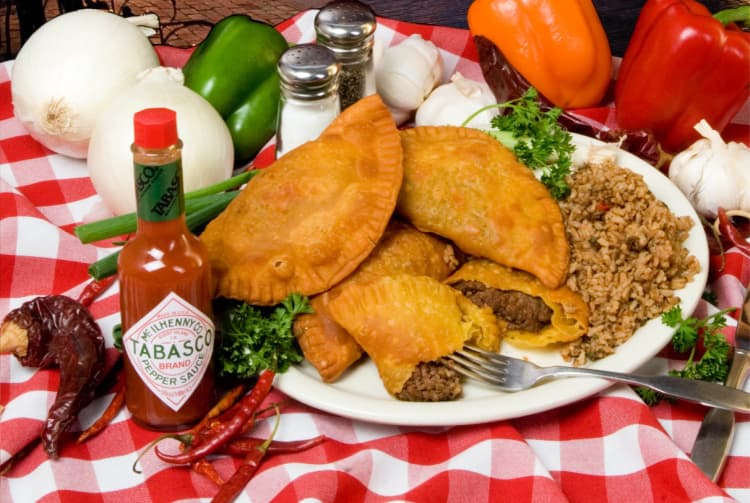 Fun Fact – Natchitoches is known as the Bed and Breakfast Capitol in the state of Louisiana! In this town alone there are over 30 B&B's! These would be perfect to book during the Christmas festival.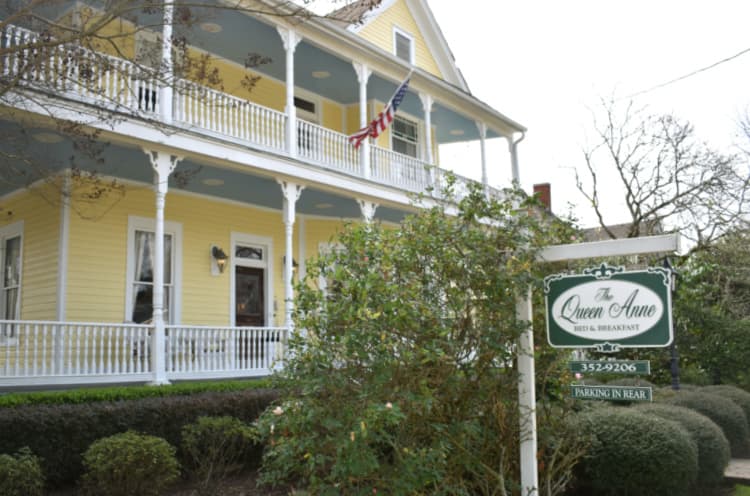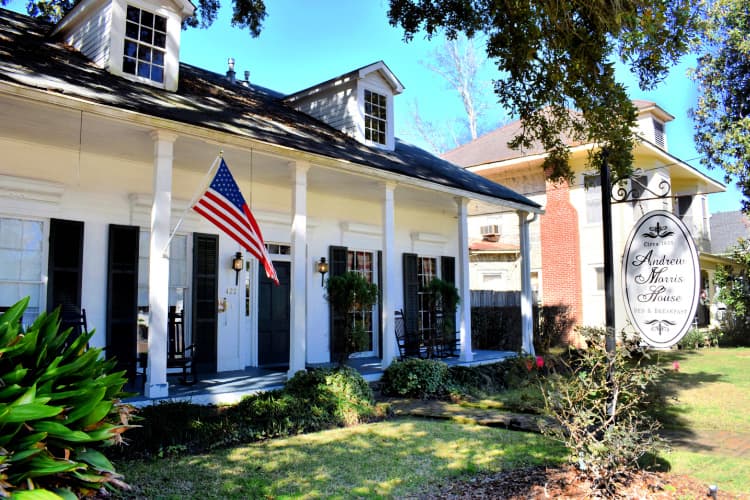 Events in Natchitoches
These yearly events are ones to add to your calendar. Pay close attention to the timeframe and date, and plan ahead to be sure that you can enjoy it.
Mardi Gras, February
Bloomin' on the Bricks, March
Art Along the Bricks, March
Cane River Film Fest, March
Dragon Boat Races, April
Find Your Park Festival, April
Jazz / R&B Festival, May
Sale on the Trail, May
Cane River Brew & Que, June
Natchez Heritage Festival, June
Celebration on The Cane, July
Cane River Zydeco Festival, September
Meat Pie Festival, September
Marthaville Good Ole Days, September
Natchitoches Classic Car Show, October
Robeline Heritage Festival, October
Melrose Fall Folk Art Festival, October
Witch Way to Main Street, October
Augustine Creole Festival, October
Cane River Fall Festival, October
American Cemetery Tour, October
Dark Woods Haunt, October
Turn on the Holidays, November
Festival of Lights Christmas Season, November
Fleur de Lis Arts & Crafts Show, November
Provencal Fall Festival, November
Christmas in the Park, November
Natchitoches Christmas Festival, December
Holiday Tour of Homes, December
Visit Santa Claus (Select nights), December
Christmas on the Cane Celebration FSJB, December
Christmas in the Park, December
There's a FARMER'S MARKET during several months of the year.
photos courtesy of Natchitoches Convention and Visitors Bureau
What are some of your favorite areas around the South or Louisiana?
Dining in New Orleans – ANTOINE'S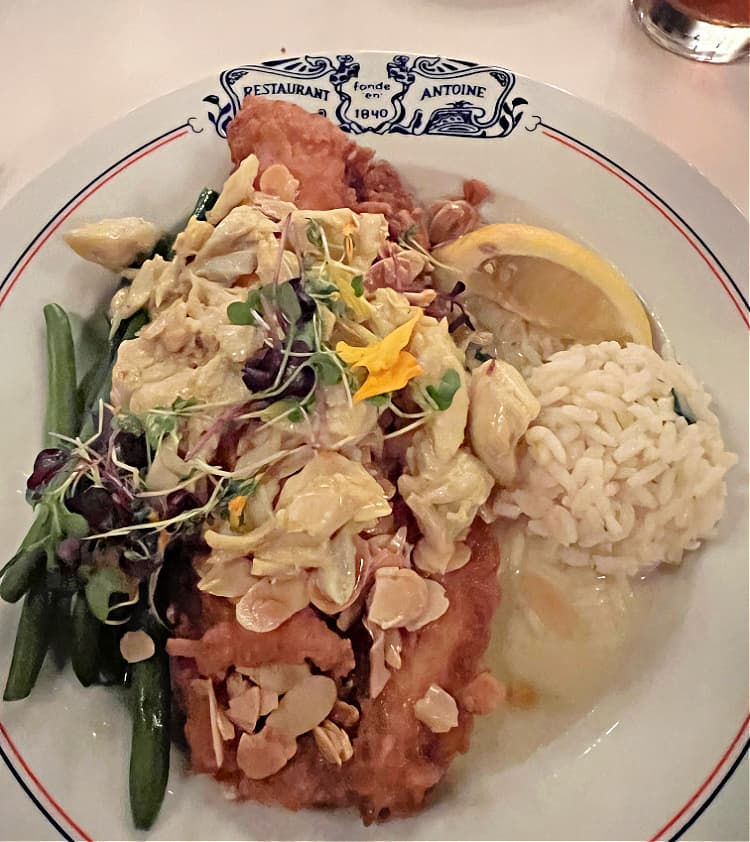 I've included affiliate links to Amazon for you to find some products easier. I may receive a small commission, but the price is the same for you. It just helps my blog out.
Happy Travels,
Rosemary