Staying At The Marriott Warehouse Arts District New Orleans
Have you ever visited New Orleans? It's a great place to visit almost any time of the year but it was especially fun for my family as we did a bucket list item. We attended the NCAA Men's Final Four Basketball Championship. Staying At The Marriott Warehouse Arts District New Orleans made our trip even better. Marriott Hotels is a favorite of ours as you can always depend on great service and experience.
The Marriott Warehouse Arts District is in Downtown New Orleans has a brand-new sophisticated redesign in a renovated 19th-century warehouse. You will find modern convenience with the Big Easy historic charm.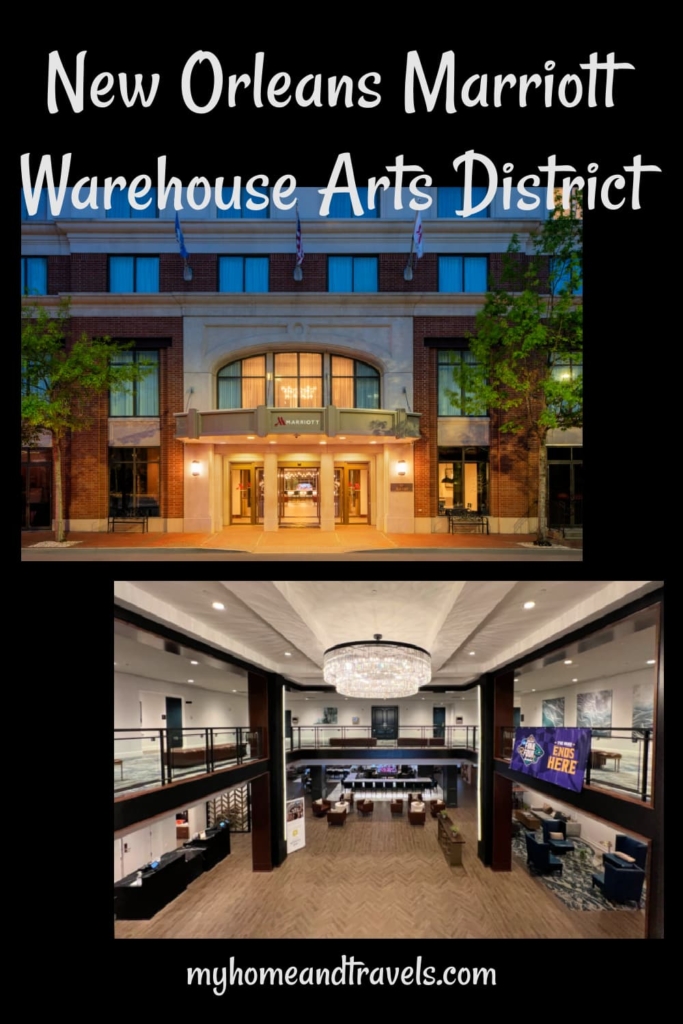 Staying At The Marriott Warehouse New Orleans
Comfort is Key
You will find when you stay at the Marriott Warehouse Arts District Hotel, you find the same deluxe bedding, spacious rooms, and signature amenities as in other Marriott Hotels. Having the familiarity of the brand gives you ease of mind while traveling whether for pleasure or business.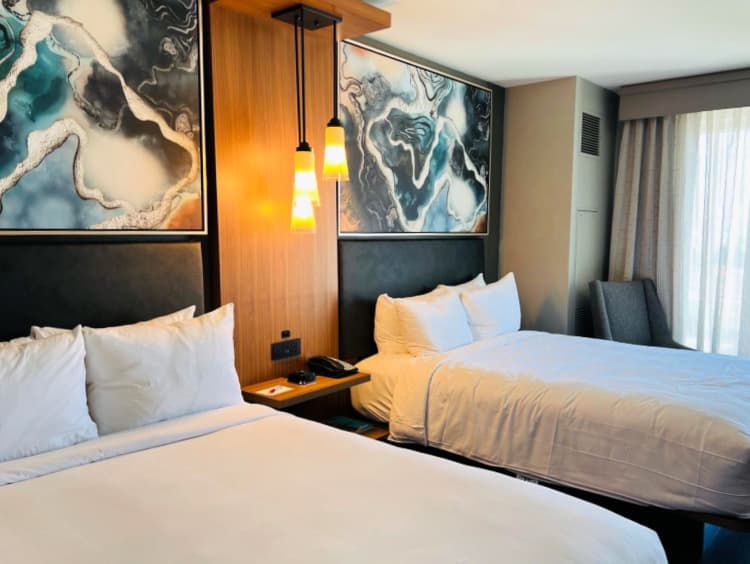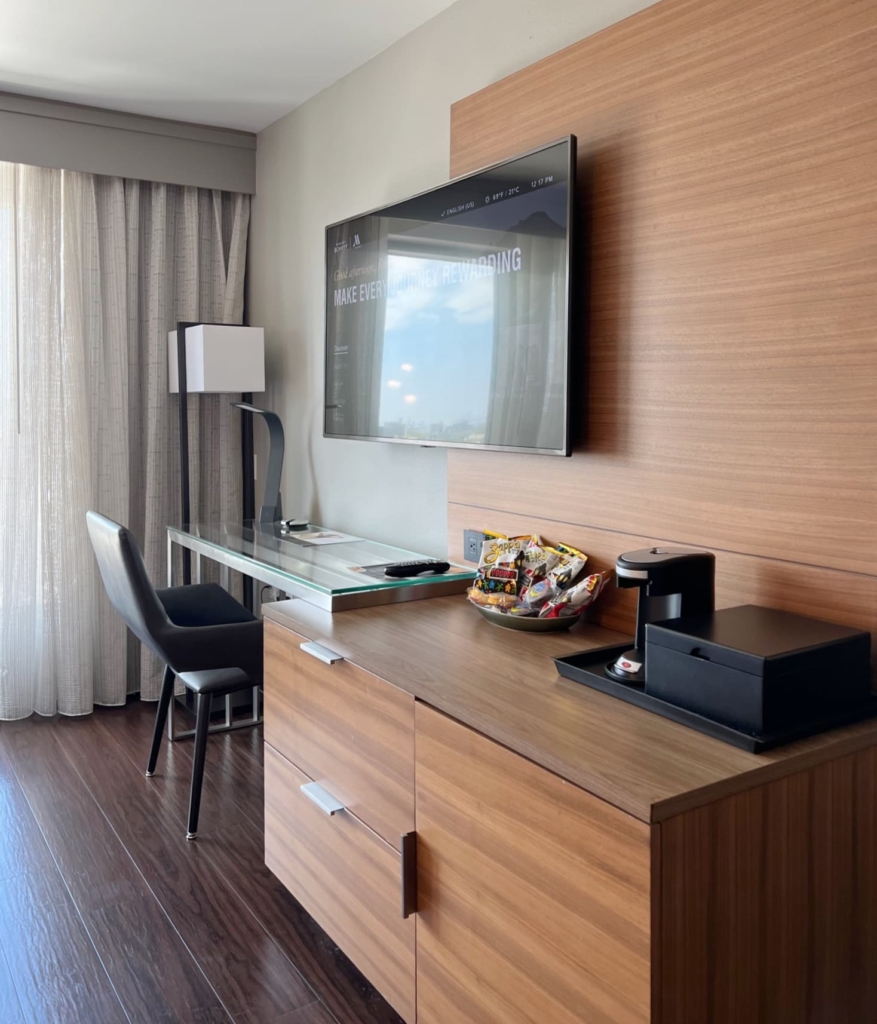 Located just across the street from the New Orleans Convention Center and within walking distance to the Riverwalk Mall, it's a great location. You will also find many other restaurants and attractions close by. You can even walk to the Cruise Port if you are in town to take a cruise.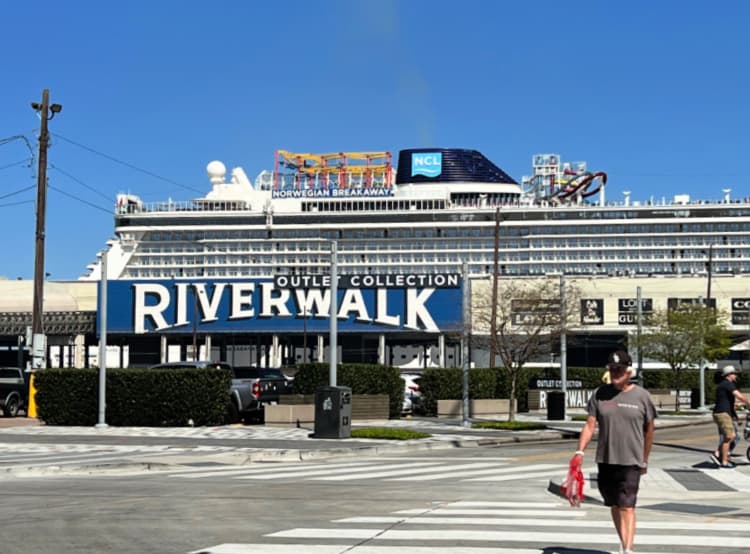 The over-sized lobby is so spacious and beautiful it really highlights the old and new of New Orleans architecture. Lots of room to meet up with friends and enjoy conversation and drinks.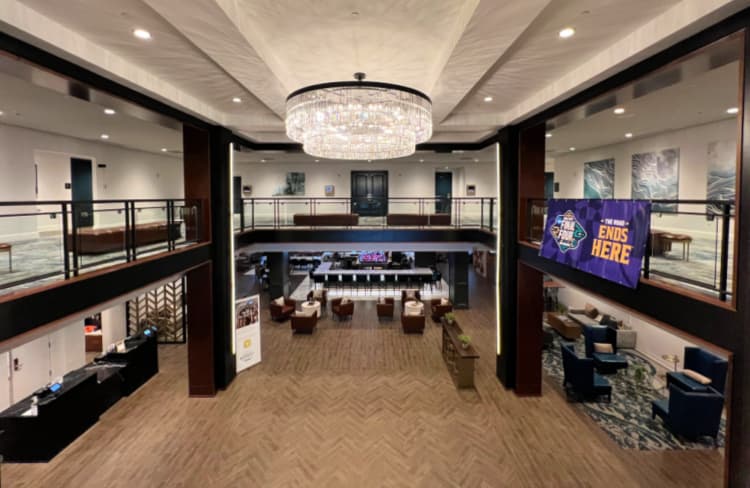 Always ask for an upper floor as you can get great views of the city like this mural or fabulous sunset.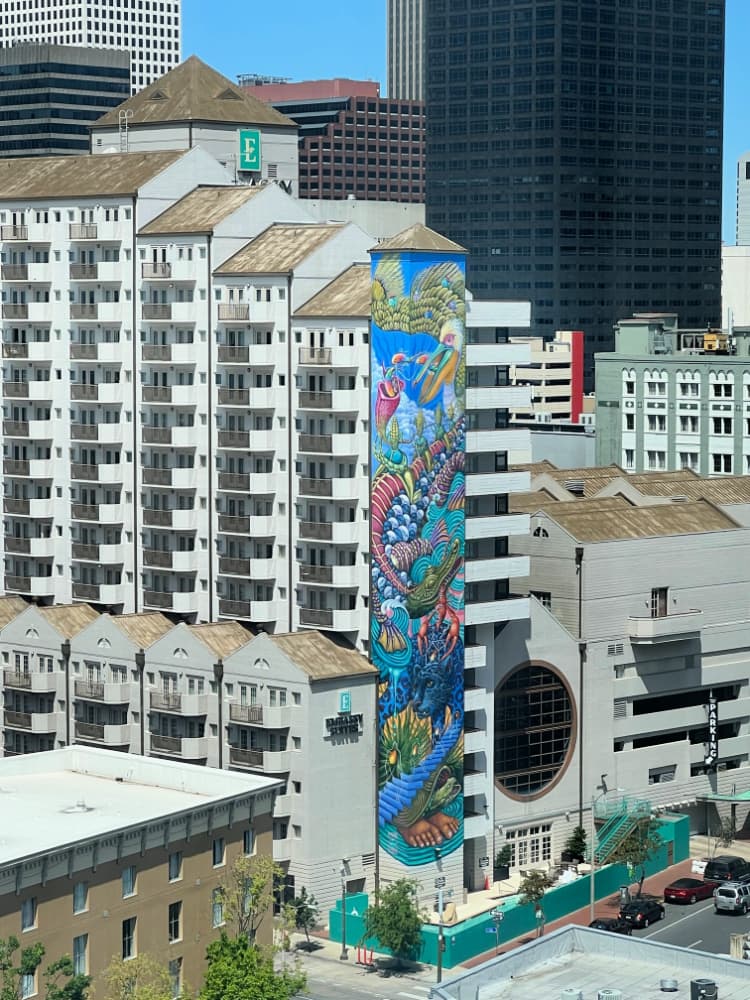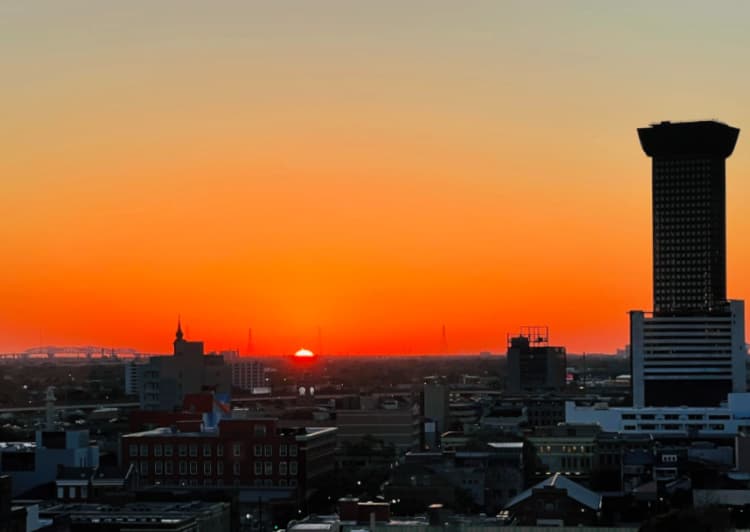 Dining and other on-site amenities
The Great Room Restaurant and Bar offers craft cocktails, a variety of wines and local beers with a limited food menu currently.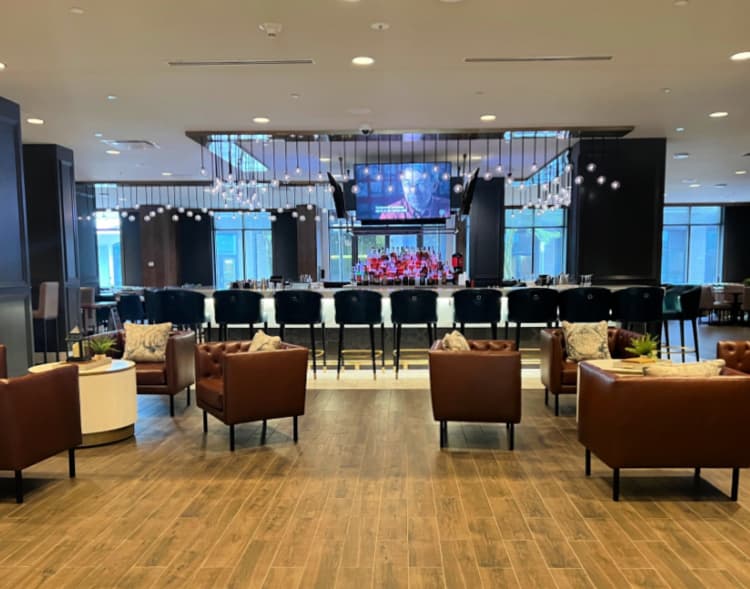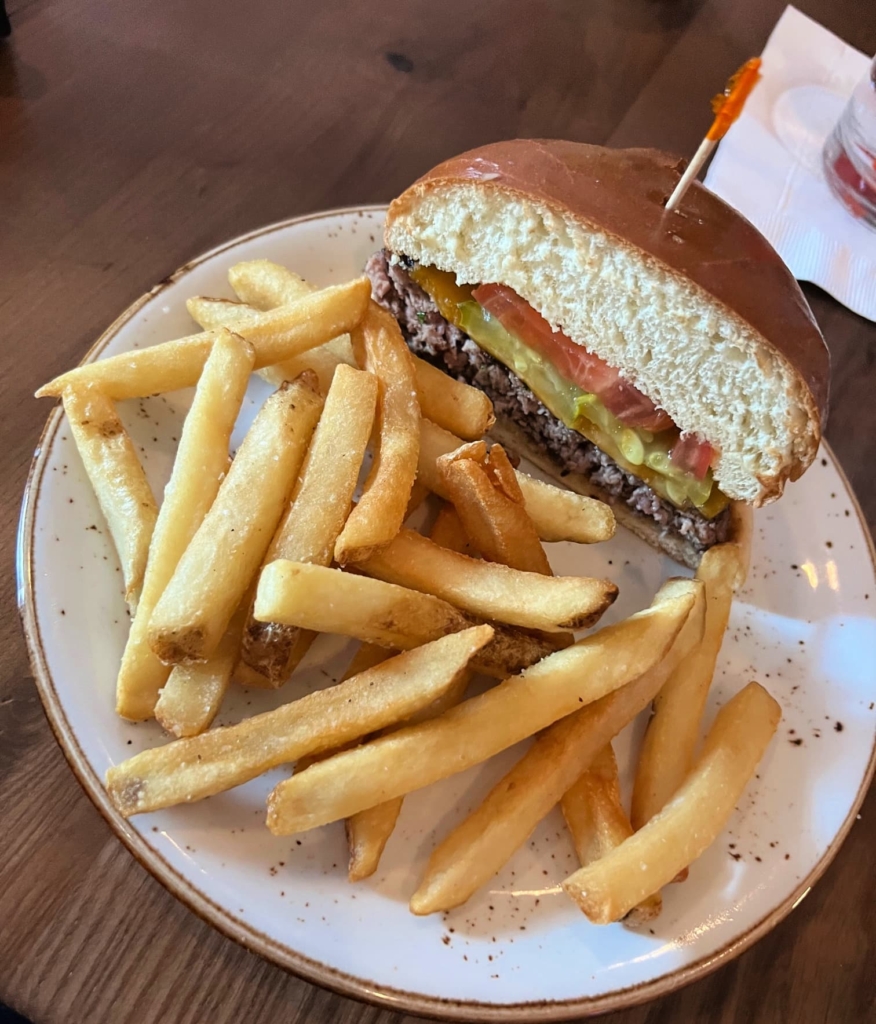 I have found many hotel restaurants serve great food. After a long day out, I appreciate being able to grab a quick dinner so I can either just relax or get ready for the night out. Room Service is available 24/7.
Starbucks is adjacent to the lobby.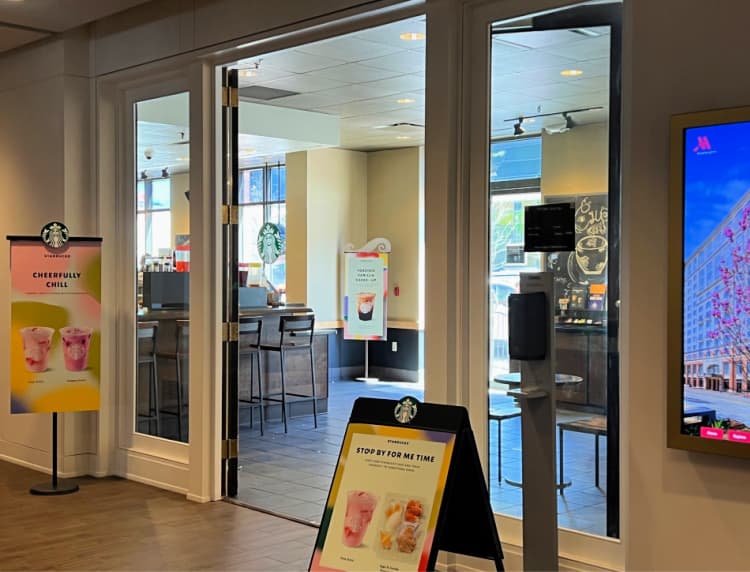 You will also find a fitness center, valet parking, meeting and event space, and a gift shop.
Marriott M Club
M Club is a 24/7 Lounge available at select Marriott Hotel locations including the Warehouse Arts District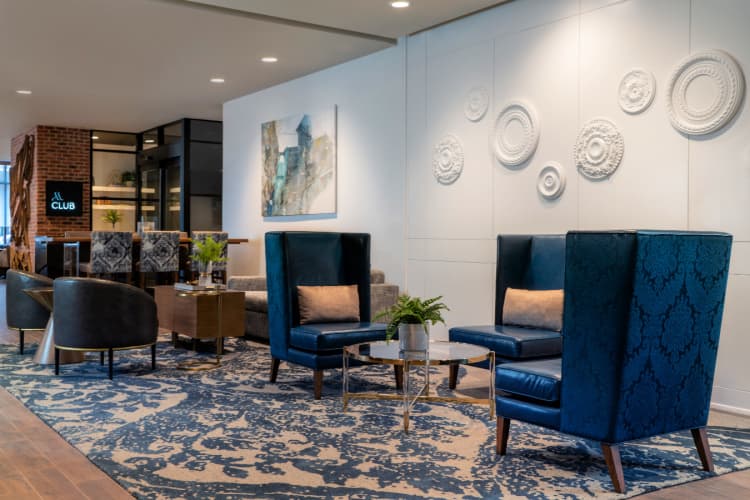 M Club is offered to certain Marriott Bonvoy Members, but if you aren't a member, you can book a room with M Club access or ask about the daily fee. Find locations of M Club's HERE
You will find complimentary offerings of:
Breakfast Buffet
Light Snacks and drinks through the day
Hors d'oerves in the afternoon and evening
During our visit, the breakfast was full of traditional breakfast foods, fruit, drinks, and pastries. A great way to start each day.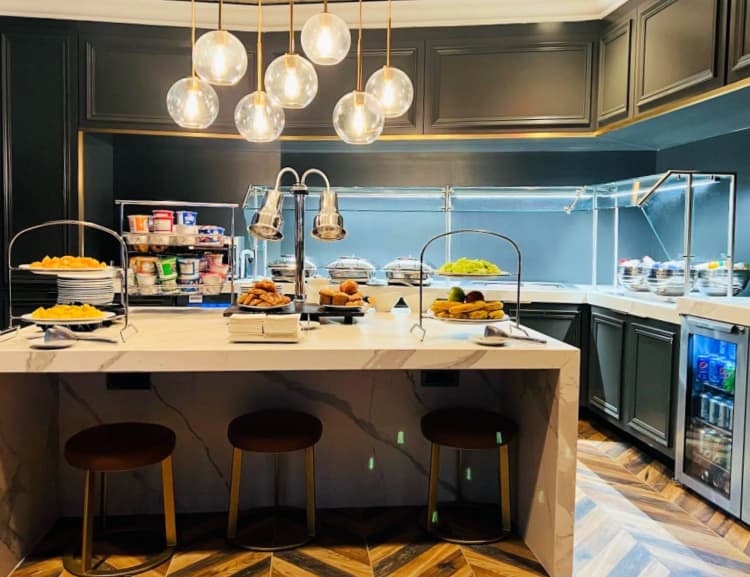 And they had bacon.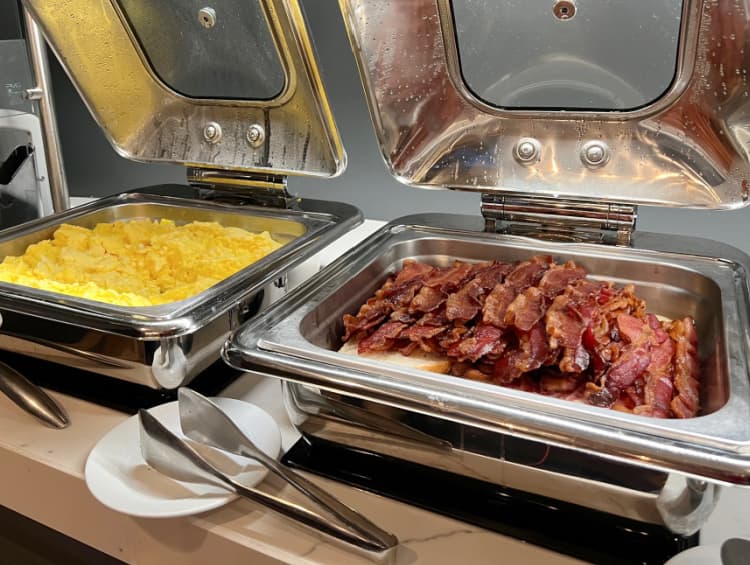 Attending the Final Four – Bucket List
We have had tickets the past 2 years also but both of those canceled due to Covid so this was a long awaited event to attend.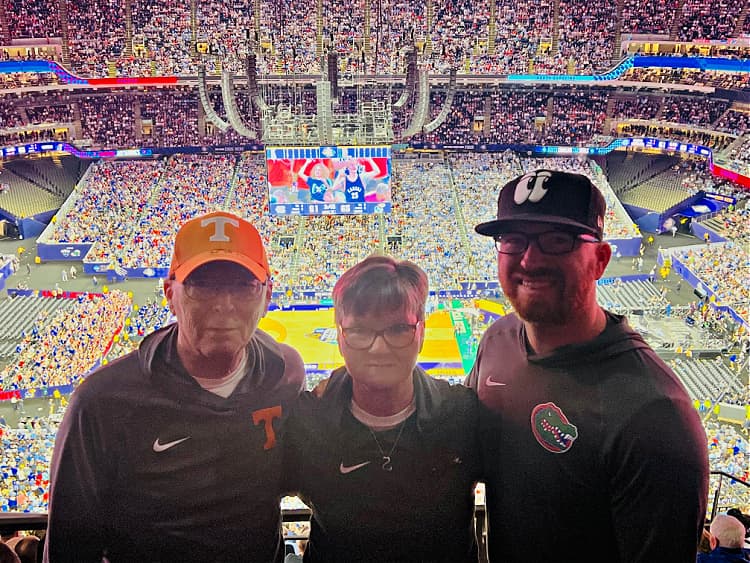 Although none of our favorite teams were playing, my Razorbacks missed it by one game, but I did run into Coach Musselman for a quick shot. You know I'm not great with selfies.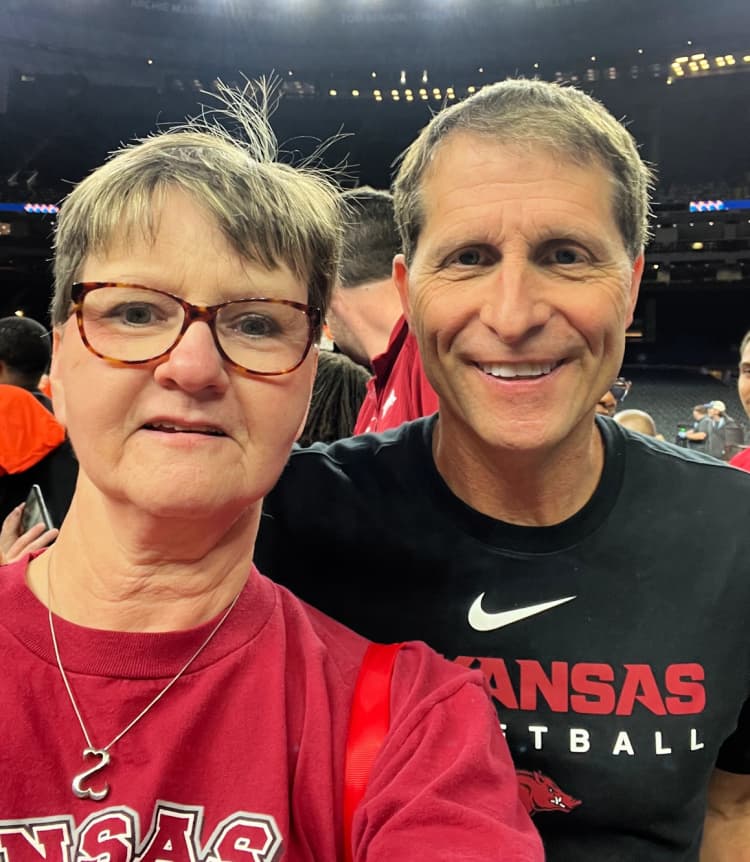 Don got to meet one of his favorite Vols player, John Fulkerson.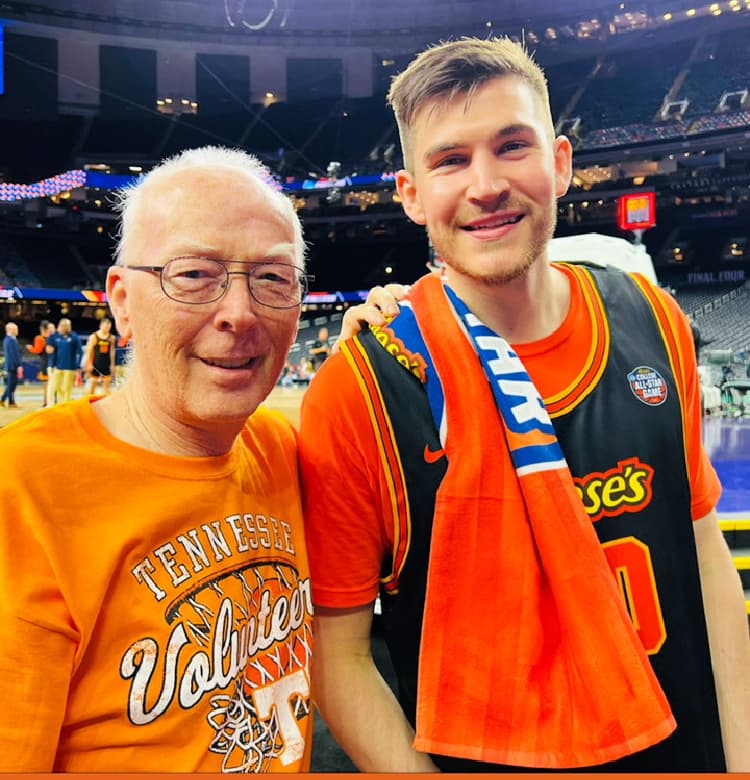 University of Kansas came out as the overall winner and was a great time watching four great teams playing. This included Coach K of Duke and Coach Jay Wright's final game of long and distinguished careers.
Watch soon for more on New Orleans – what to do and more important – where to eat.
Are you visiting Tampa?
Another great Marriott Hotel is the TAMPA MARRIOTT WATERSTREET
I've included affiliate links to Amazon for you to find some products easier. I may receive a small commission, but the price is the same for you. It just helps my blog out.
Happy Travels,
Rosemary