Mitch Rossell Returns Home to Chattanooga With Concert At Songbirds
Mitch Rossell Returns Home to Chattanooga With Concert At Songbirds on February 1 after seven months.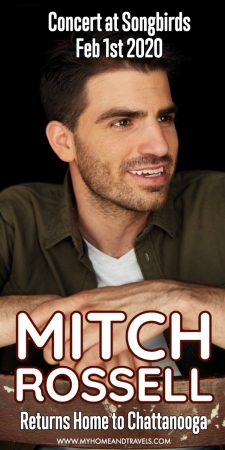 When I think of Mitch, I think of he and my son becoming friends in 7th grade. Now those two skinny little boys are all grown up. It's been easy to keep up with him the past 20 years while he was still here in Chattanooga. Later of course seeing him when he performed here, on social media, and through his grandparents, our friends, Dot & Jerry Evans. Needless to say there's probably not two prouder people and grandparents.
Here's a picture of us with Mitch at the Pops On The River here in Chattanooga in 2015. Seems like it wasn't much longer until he was on stage for thousands. (And with Garth Brooks no less).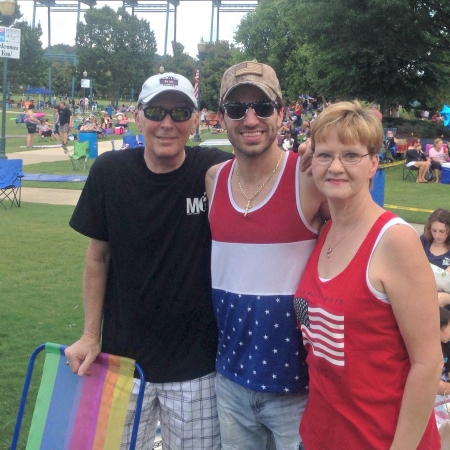 I wanted to share a little more about him, in his own words.
RP: At what point did you decide a move to Nashville was best for your music and career? Did you start off with more performing or song writing?
MR: It was probably around the summer between my 2nd and 3rd year of college that I felt like I should pursue it. I initially moved to town just wanting to be a songwriter. People kept telling me I was an artist and once I got on stage I fell in love with it.
RP: Did you ever think about giving up or you wouldn't make it?
MR: I didn't for the first several years. The thought creeped through my mind a few times though after about 5 years in. I just wasn't having much luck with meetings I had taken and people didn't seem to be interested in what I was doing stylistically because it didn't really sound like what was on the radio. It was tough for a while and I was burned out playing bar gigs 5 days a week to pay the bills.
RP: What's it like to hear someone sing a song you wrote?
MR: It's a really cool experience. It's neat to hear their take on it because we all approach things slightly differently stylistically. It's been a real honor every time anyone has cut a song I had a hand in writing.
RP: How did you first connect with Garth Brooks, then to perform with him?
MR: I first conversed with him through email after I got the chance to send him a few songs when he was cutting his "Man Against Machine" record. For whatever reason, he took a liking to what I was doing, and from there it developed into a friendship. Next thing I knew I was opening on the tour and he cut "Ask Me How I Know". What a crazy ride!
RP: Will you tour or perform with him again?
MR: I'm not sure honestly. I would love to but we'll see if the opportunity presents itself down the road.
RP: Who is your dream person to perform with or have perform a song you wrote?
MR: Well, I know it's probably sounding redundant, but I've already gotten to live that. Garth was always at the top of that list.
RP: Who has influenced you most, personally and professionally?
MR: That's an easy one, definitely Garth has. I've learned so much from him as an entertainer, a songwriter, but mostly as a human being. He's humble, kind, and he inspires everyone around him. I hope people can say that about me one day when they put me in the ground.
RP: What was the experience of Dive Bar video like to be a part of? **Mitch is co-writer on this song.
MR: Oh wow, SO MUCH FUN! We had to get scuba certified last minute. It took 4 days to do it and we had 3 days and a holiday before we were supposed to fly to LA. A company called Scuba Nashville agreed to train us on the holiday so we could fit it in so shout out to Marcos over there for making it happen! Shooting that video was some of the most fun I've ever had. Now I'm hooked on scuba too, who knew!
RP: What's it like coming back to Chattanooga to perform?
MR: It's always so much fun. Cool to see familiar faces and catch up, and really cool to see new faces that have come out because they heard the show was great last time. It's a special show every time, I really look forward to it.
RP: What's your favorite part of coming home except Dot's cooking?
MR: Seeing the mountains and my family and friends!
RP: What's a couple things people would be surprised to know about you?
MR: Probably that I'm a pretty introverted person. I have extroverted qualities too and I love playing shows and talking to fans, but to recharge I really like to spend time alone.
RP: What else would you like to share?
MR: I'm excited about new music and we have a new single coming very soon that we shot a video for and I'm stoked for everyone to see it.
Do you remember Mitch performing with Garth Brooks on the CMA's in 2017?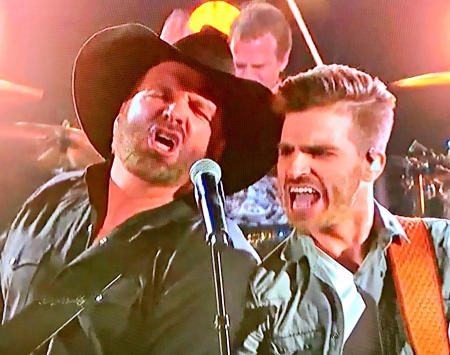 Buy your tickets here before they sell out. MITCH ROSSELL TICKET TO SONGBIRDS
Songbirds Guitar Museum is a must visit for anyone in Chattanooga, visiting Chattanooga, or worth a special trip just for a tour.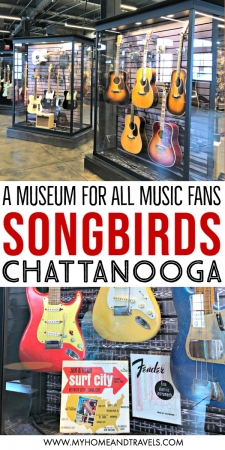 We visited a couple years ago, but it's time to go again as displays changes quite often. READ ABOUT OUR VISIT
To follow Mitch and his career, check him out on
I hope you buy your tickets and come out and support our friend and talented musician.
I've included affiliate links to Amazon for you to find some products easier. I may receive a small commission, but the price is the same for you. It just helps my blog out.
Happy Travels,
Rosemary