Visiting Cumberland Island and St. Marys
Visiting Cumberland Island and its gateway, the town of St. Marys is something that anyone traveling to Georgia should do. This charming destination sits on the Atlantic coast on Georgia's southernmost tip, and at less than an hour north of Jacksonville, FL just off I-95.
The town and the island may feel miles away from it all, but they're incredibly easy to reach. Set against the beautiful St. Marys River, once the stomping grounds of pirates and smugglers but now home to shrimp and pleasure boats.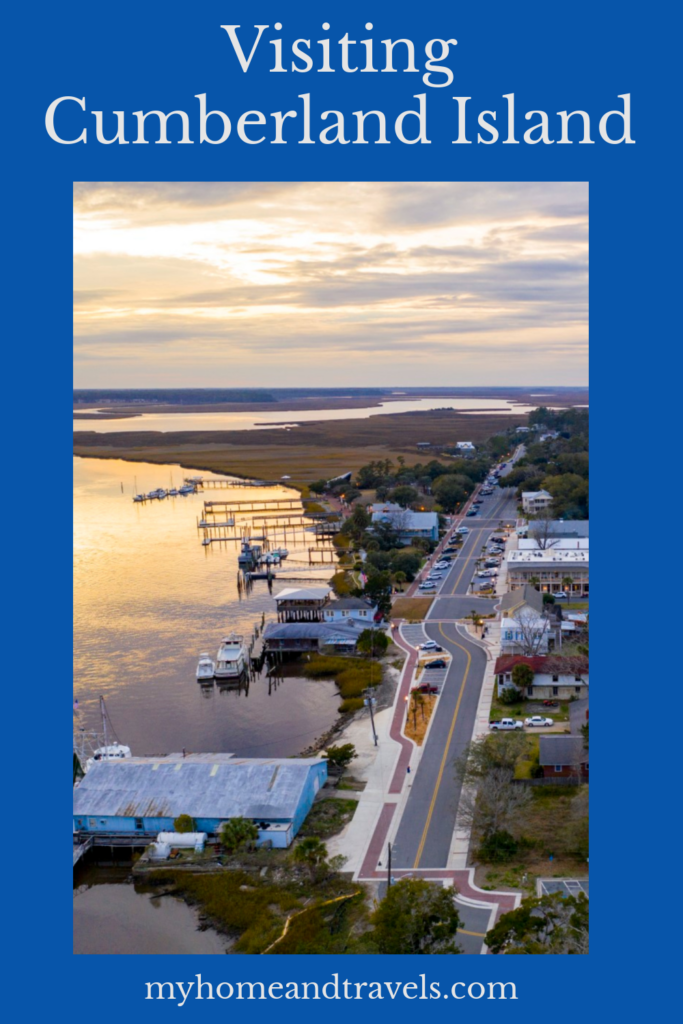 The town is as steeped in culture and heritage as it is overflowing with a relaxing, welcoming atmosphere.
Strolling Through St. Marys
St. Marys is the first stop to make on Cumberland Island. This relaxing waterfront town is the gateway to the entirety of the island, and it's brimming with downhome charm. While not crowded, the town does draw its fair share of visitors, and the streets almost hum with the low reverberations of the conversations of those exploring everything this wonderful town has to offer.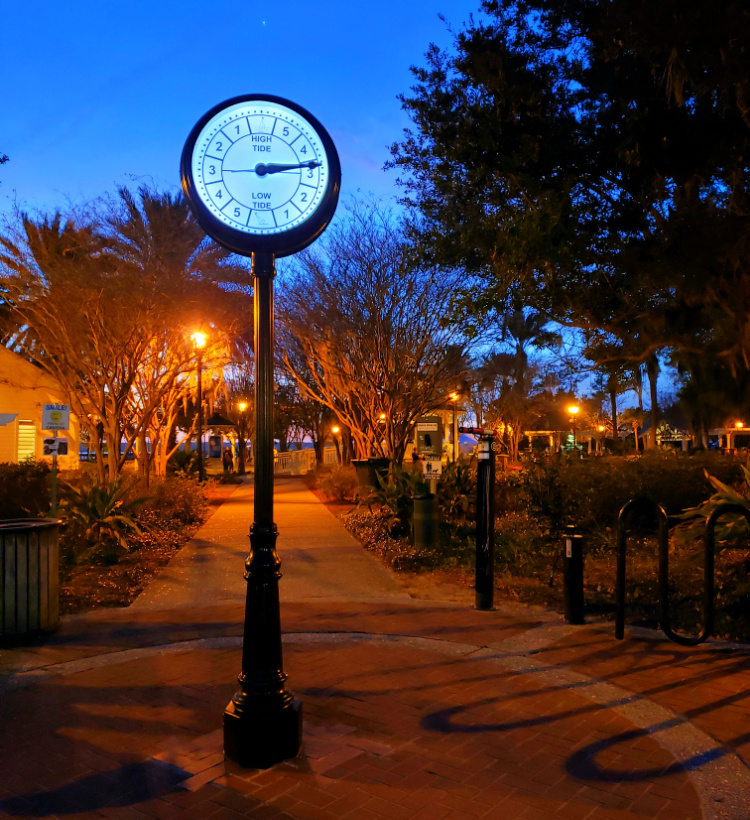 Make your way down streets lined with local shops and stop to talk with the owners who will gladly offer local tips and favorite spots. Turn down many streets, and you'll find historic homes offering a peek into the past of the town and the region it calls home.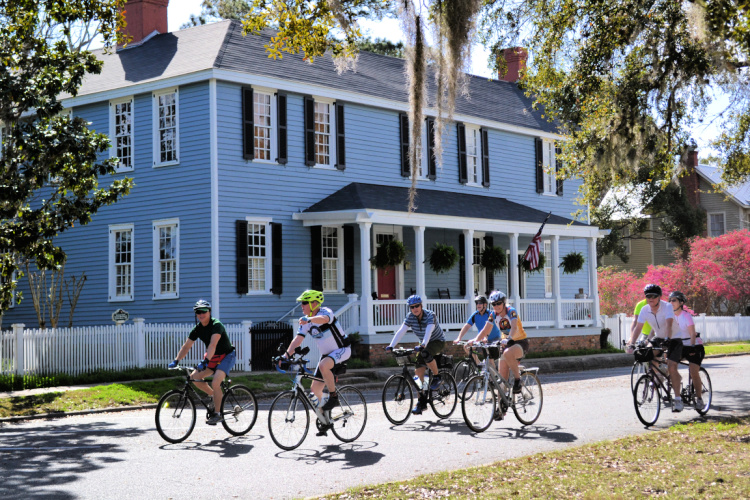 Of course, you'll want to sample as many of the local restaurants as possible. Just like St. Marys itself, these dining spots are free of pretense. You won't find small portions and drizzles all over your plate. Instead, you'll be treated to some of the best coastal cuisine you'll find anywhere, and you'll get your money's work.
While visiting St. Marys be sure to take any of the self-guided tours that are available there. These wonderful walking tours have been curated to its major historic sites including the famous Oak Grove Cemetery and even the historic trees that are found throughout the town.
You'll also find their submarine museum offering all kinds of submersible memorabilia along with the recounted stories of submarine history by those who lived it from World War II to the present day.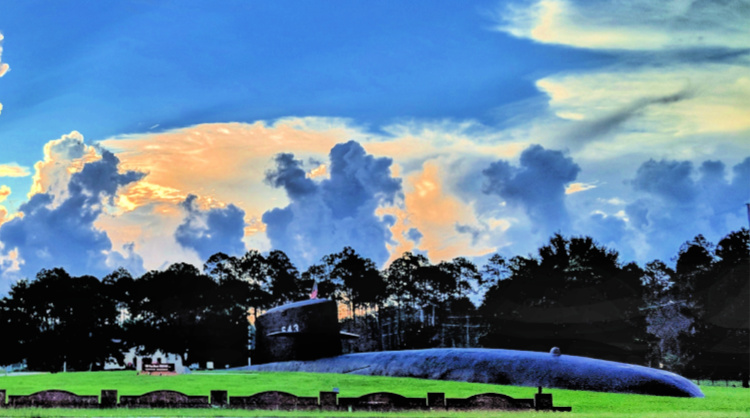 Visiting Cumberland Island
Before diving into your Cumberland Island visit, be sure to stop by the Cumberland Island Visitor's Center, offering all the information you'll need to fully enjoy everything this beautiful island has to offer. Then, you'll hop the ferry to the island from downtown St. Marys. As a protected natural area, the only way to reach Cumberland Island National Seashore is by boat. Day trips are a major draw for visitors to the area.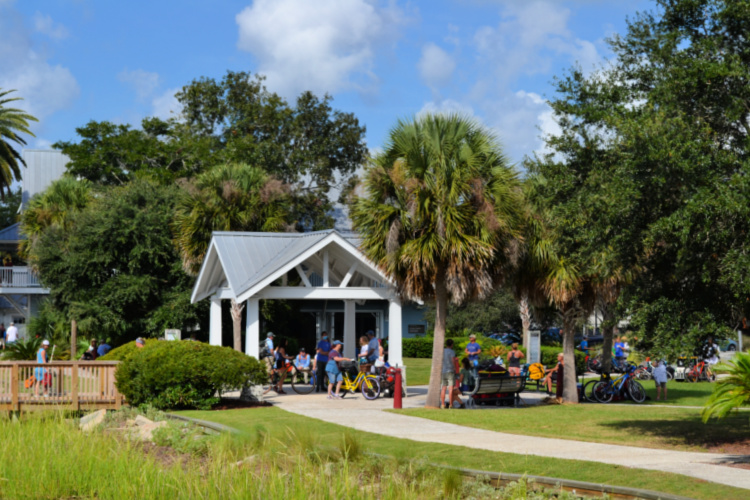 These pre-scheduled day trips are a wonderful way to explore the island. The Lands and Legacies tour is extremely popular. You'll visit a variety of cultural and national landmarks on the island, including Robert Stafford's plantation and cemetery, the Plum Orchard Mansion, the Cumberland Wharf, the Settlement, and the First African Baptist Church.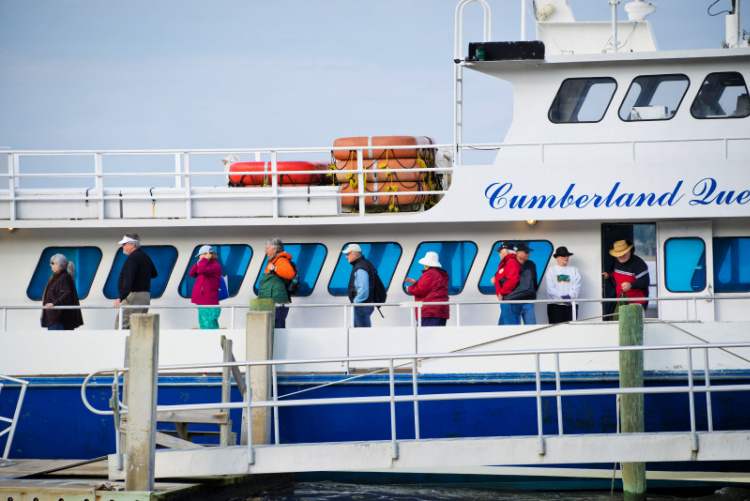 Of course, if you prefer to go your own way, you can make visiting Cumberland Island a camping adventure – many visitors do. Be aware, however, that camping is only allowed by reservation, so plan your trip in advance to be sure you're able to enjoy the island in the great outdoors.
For outdoor lovers, there's no better place to visit on Cumberland Island than Crooked River State Park. This 500-acre natural wonderland is located just 10 minutes from St. Marys, so it's incredibly easy to jump right into the natural beauty of Cumberland Island. This sprawling state park is home to the famous St. Marys Tabby Tail, connecting it to downtown.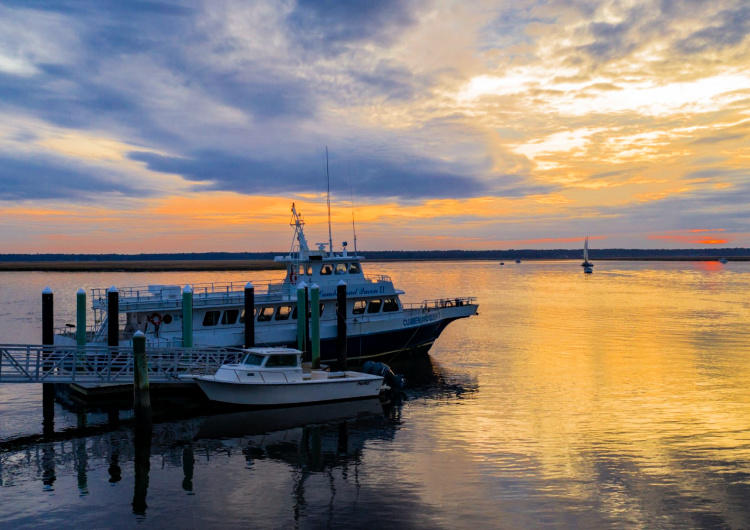 It's also a paddling and bird-watching Mecca with popular spots on the Southeast Coast Saltwater Paddling Trail and the Colonial Coast Birding Trail. If you're an avid birder, you'll want to schedule a tour of St. Marys rookery to enjoy viewing a wide array of native wading birds, all while learning more about them with your state park guide.
If you just enjoy taking in the beauty of nature with no plan in mind, you'll be able to enjoy hiking, biking, and kayaking. You'll also be able to enjoy an extended stay in any of their cabins or campsites. While St. Marys is the quintessential southern small town, Crooked River State Park is the epitome of outdoor paradise.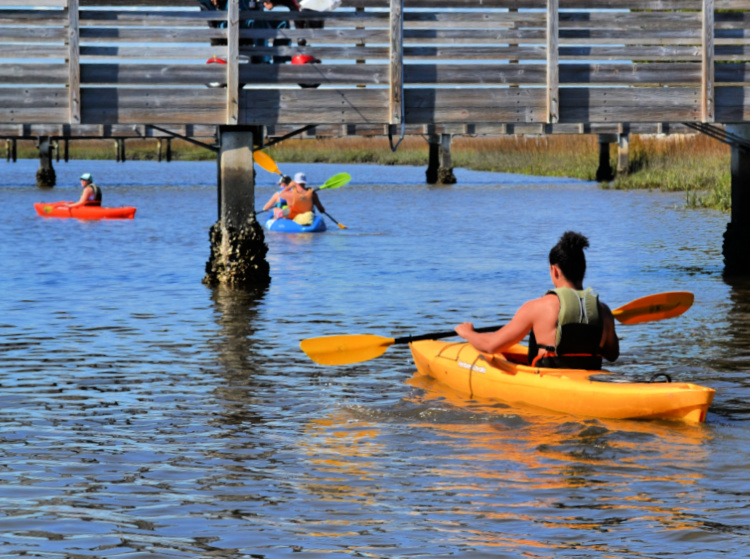 Fast Facts
There's a lot to know about St. Marys and Cumberland Island. We know that no one loves homework, so we have a nice little cheat sheet for you here to look over before visiting Cumberland Island. These fast facts offer a glimpse into the history of St. Marys and the island, so check them out!
St. Marys is literally the gateway to Cumberland Island National Seashore. The only way to reach the island is by ferry from St. Marys.
The Archibald Clark House is the oldest of the historical homes in St. Marys and is the place where Aaron Burr fled in 1804 after his famous duel with Alexander Hamilton. Today, it can be rented for a vacation stay.
St. Marys is the spot of "The Forgotten Battle", one of the last battles of the War of 1812. Just five days after the Battle of New Orleans, British troops attacked the battery at Point Peter located just a few minutes away from downtown St. Marys.
St. Marys Peace Garden is the final southern destination of the Binational Heritage Peace Garden Trail which begins in Canada. The site commemorates the War of 1812 and the shared history of the USA and Canada.
St. Marys is home to the St. Marys Submarine Museum and is also part of the Georgia World War II Heritage Trail.
Annual Events to Consider When Visiting Cumberland Island
Visiting Cumberland Island is a delight for nature, culture, and art enthusiasts, with St. Mary offering a variety of annual events that highlight everything the town and the island have to offer. From live music to historic tours, you'll find every aspect of St. Marys and Cumberland Island's history and culture highlighted.
First Friday: An evening of fun, food, and entertainment hosted in Downtown St. Marys every month.
George Washington Memorial Reenactment: Historical reenactment typically held on President's Day weekend.
St. Marys Pein Air Paint Out: Explore your artistic side at this event that's held every April.
Music in the Park: Held every second Saturday of the month from April through October, Music in the Park offers all kinds of live music and great food.
St. Marys Independence Day Festival: Enjoy food, entertainment, fireworks, and more on July 4th.
St. Marys Seafood Festival: Held the first Saturday of October, this event highlights the amazing seafood that Cumberland Island's coast has to offer.
St. Marys Hay Days Festivities: Beginning the first week of October and continuing through the end of the month, Hay Days celebrates fall with a variety of events, including hayrides!
St. Marys Haunted History Tour: Held each October, this tour takes visitors to the spooky side of St. Marys, offering tours of its haunted spots and stories of how they came to be home to spirits.
St. Marys Christmas Tour of Homes: This biannual event is held every December and showcases the beautiful Christmas lights and decorations that cover the town during the holiday season.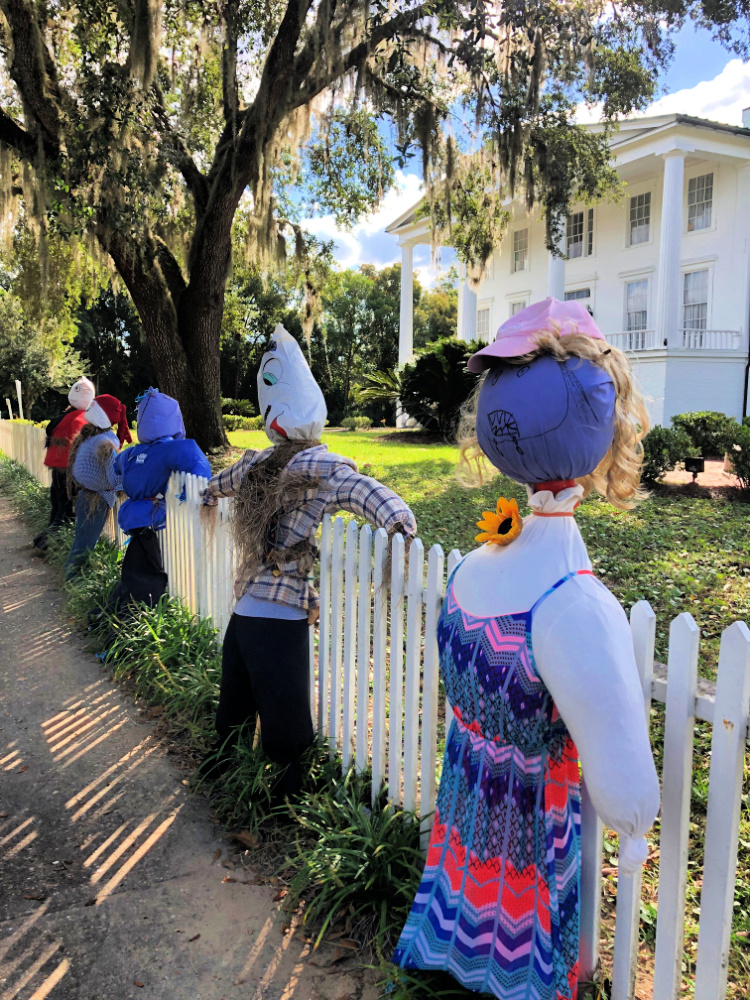 Make Visiting Cumberland Island Part of Your Georgia Trip
Whether you're a history buff, nature-lover, or just want to enjoy some peace and tranquility, you'll find what you're looking for when visiting Cumberland Island and its gateway, the town of St. Marys. From historic homes, delicious food, the arts, and more to the unspoiled natural beauty of Georgia's coast, Cumberland Island and St. Marys have something for everyone. If you're planning a trip to Georgia, this area is one that you need to put at the top of your list.
**photos courtesy of St. Marys CVB
Other Coastal Towns to Visit
I've included affiliate links to Amazon for you to find some products easier. I may receive a small commission, but the price is the same for you. It just helps my blog out.
Happy Travels,
Rosemary