Are you looking for some DIY Autumn Wreaths for your home that are simple and easy to make? Here are 14 homemade wreaths that can easily update the entire look of your porch or front door!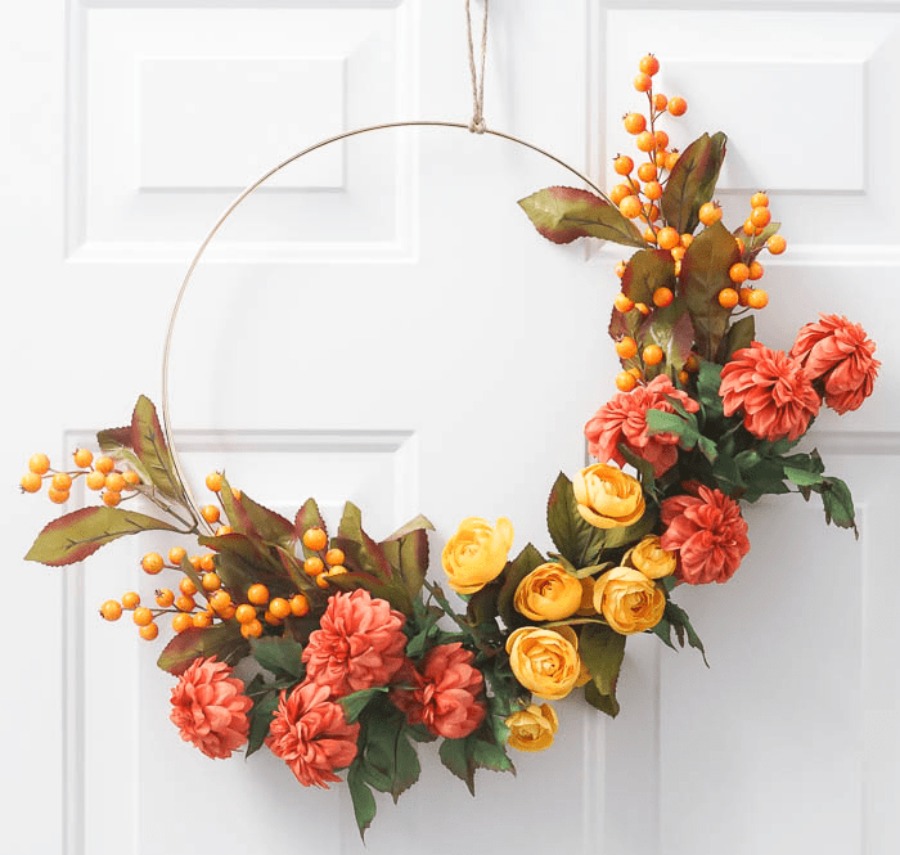 Now that fall is approaching, it's time to break out the wreaths. And if you don't have any wreaths that you can hang, you can easily take matters into your own hands and create your own to match your decor. The great part about making your own wreaths is that you have complete control over the outcome and how it looks.
And let's be honest. If you were to buy a wreath from the store or from someone else who makes them, it would cost you at least $40 or more! Why spend that kind of money when you can make it yourself for so much less?!
A little coastal inspiration.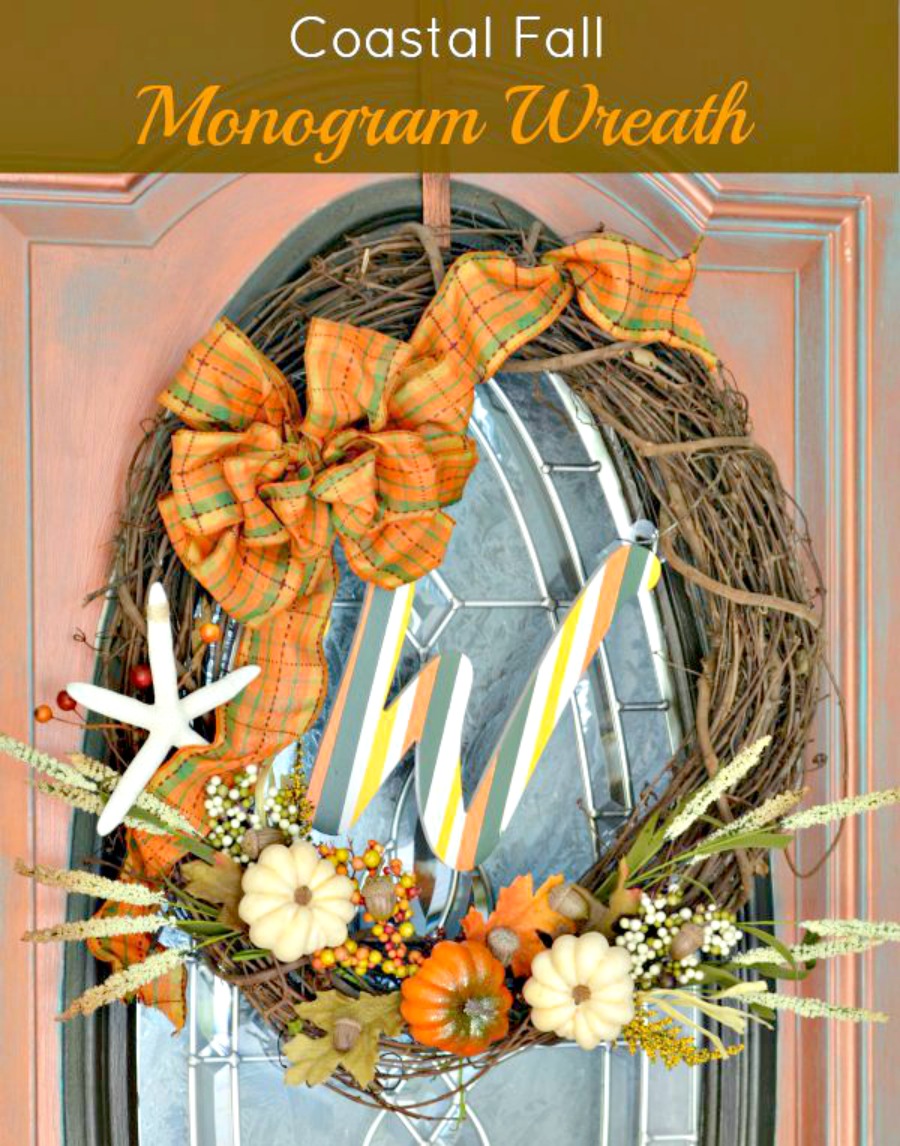 Get ready to wow everyone with your crafting abilities by making these DIY autumn wreaths.
14 DIY Autumn Wreaths
The great part about these homemade wreaths is that they're all so different and fun. And who says you can't have more than one wreath hanging on the doors in your home? Think too, maybe the exact color doesn't work for you, but you have a good idea to begin.
You may remember the paper leaf pumpkin and more no carve pumpkins I shared from friends, last week. Here's a wreath to match.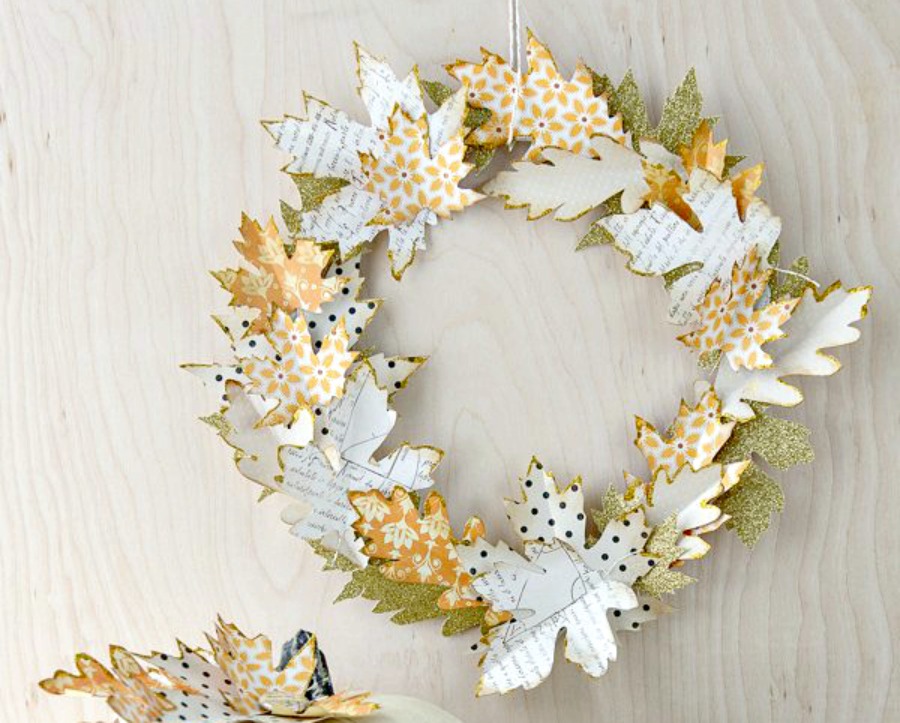 Burlap Tulle Wreath by Little Mama Jama
Simple Rustic Fall Wreath by Arts and Crackers
Copycat Mickey Mouse Wreath by Cutefetti
Apple Cider Fall Wreath by Arts and Crackers
Burlap Floral Wreath by Sustain My Craft Habit
Floral Fall Hop Wreath by Simply Designing
Fall Rope Wreath by 5 Minutes for Mom
Coastal Fall Wreath by H2Bungalo
Fall Sunburst Wreath by Houseologie
Chalkboard Fall Wreath by Twelve on Main
Dollar Store Lighted Fall Wreath by Dear Creatives
Burlap Monogram Wreath by Stone Gabel
Paper Leaf Wreath by Polka Dot Chair
Fabric Flower Fall Wreath by Hearth and Vine
Start by picking out your favorite from the list and give it a go! Anytime you can create a craft homemade, it's always a good idea!
Don't forget to share your results with all of us as well online! I love to see DIY projects once they're completed.
Do you have a favorite DIY autumn wreath from the choice above?
Remember to always pin these ideas for later. And follow me along of course.