Ready to decorate for fall and Halloween but don't really want to worry about carving pumpkins? I bought a couple new faux pumpkins to put out because heat indexes here are around 100 this week and I didn't want them to bake. No worries, these 14 No Carve Pumpkin Ideas take care of that worry.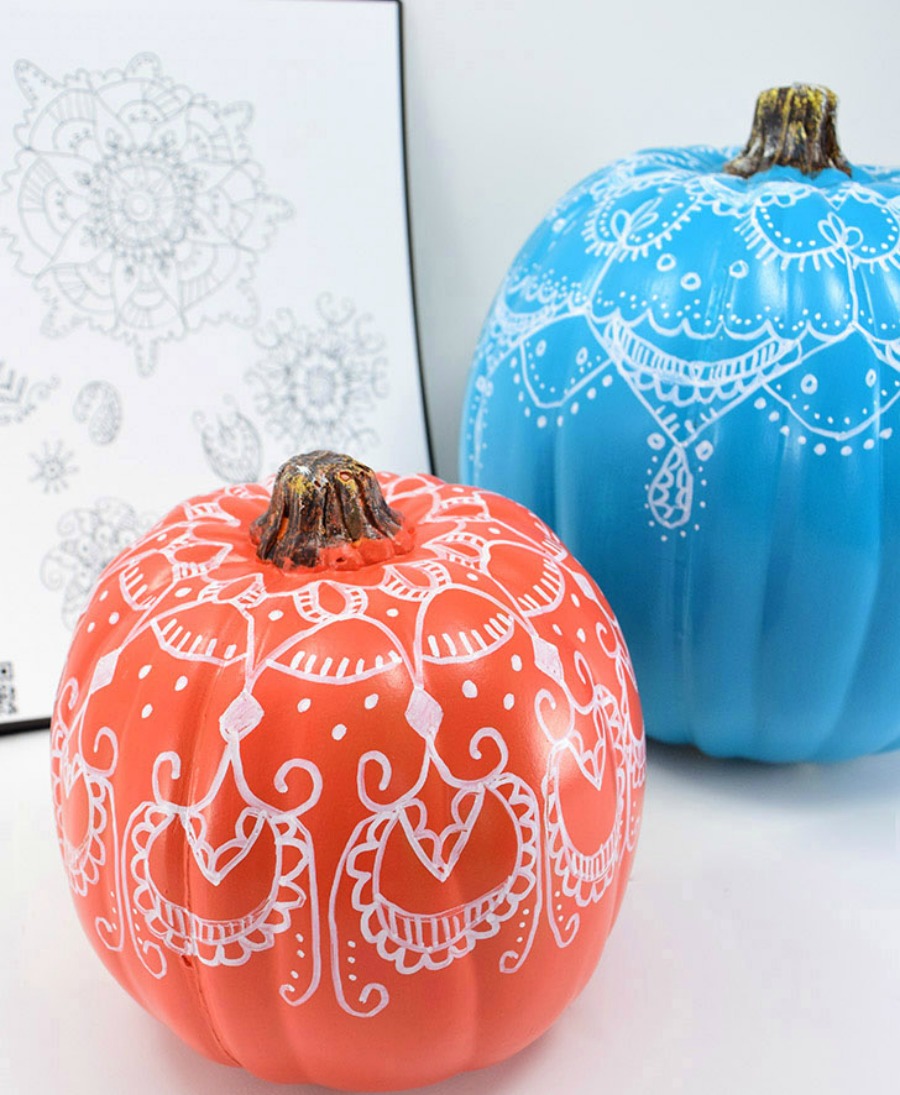 You won't need anything but your imagination and a bit of paint and other supplies to make these decorated pumpkins shine!
Who says that you have to carve and cut into pumpkins? While it can look really cool at times to do so, there's truth in the fact that not carving into your pumpkins and painting and decorating them instead can be just as beautiful.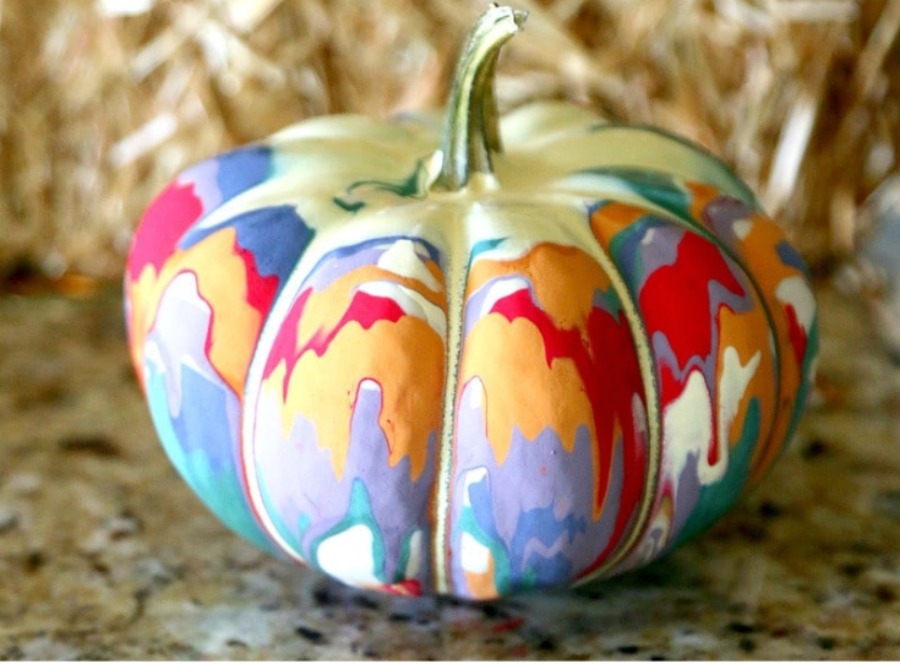 If you're tired of cutting into and taking out the guts of the pumpkin, you're not alone. In fact, these no carve ideas are actually a lot easier to do! (and there's nothing messy about them!)
14 No Carve Pumpkin Ideas
Here are some super simple and great ideas on ways that you can decorate your pumpkins without cutting into them at all!
Harry Potter and Hedwig Pumpkins by Housewife Eclectic
Drip Painting Pumpkins by Mom Dot
Flossing Skeletons Pumpkin by All for the Boys
Black Cat Pumpkins by Crafts by Amanda
Henna Pumpkins by Dream a Little Bigger
Sting Art Pumpkins by Houseologie
Haunted Mansion Inspired Pumpkins by Persia Lou
Pom Pom Pumpkins by The Heathered Nest
Nautical Pumpkins by Mod Podge Rocks
Witch Pumpkins by DIY Candy
Pumpkin Owls by My Pinterventures
Paper Leaf Pumpkins by Polka Dot Chair
Tattoo Pumpkins by Heathered Nest
Day of the Dead Pumpkins by Mod Podge Rocks
Aren't those all just awesome?! Who knew that it could be so simple to get that holiday look and feel without even having to get out your pumpkin carving knife?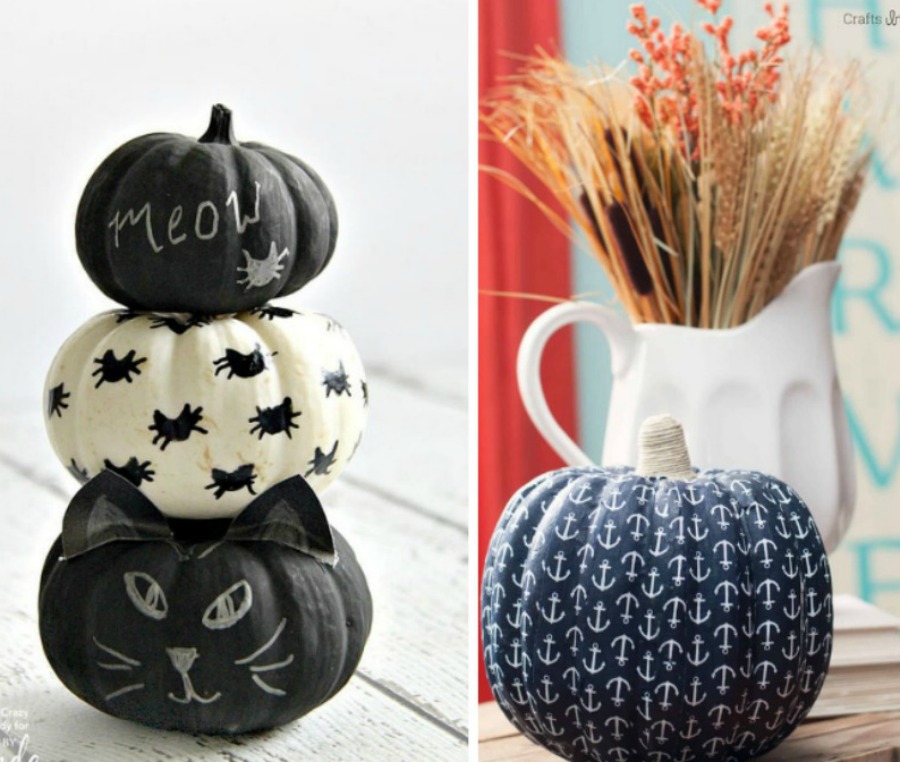 This year, leave your pumpkins whole and try one of these no carve pumpkin ideas instead. You'll be surprised at how big of a hit they'll be! Everyone carves their pumpkins but how many people actually take the time to paint and decorate them?
Do you have a favorite no carve pumpkin that you're going to make?
Need a few more ideas. Please excuse if you still see my old name on the pictures as I'm slowly getting these remade. Thanks.