20 Buffalo Check Fall Decor Ideas
Looking for some simple buffalo check fall decor ideas? I've got you covered with this list! One of the easiest ways to transition from one season to another is adding a common color or pattern in several areas. I have always been a black and white person in decor and clothing, so I am loving that buffalo check is still a hot trend. I'm sharing 20 buffalo check fall decor ideas which you can start adding now. Maybe it will make us not hate these hot temperatures outside.
20 Buffalo Check Fall Decor Ideas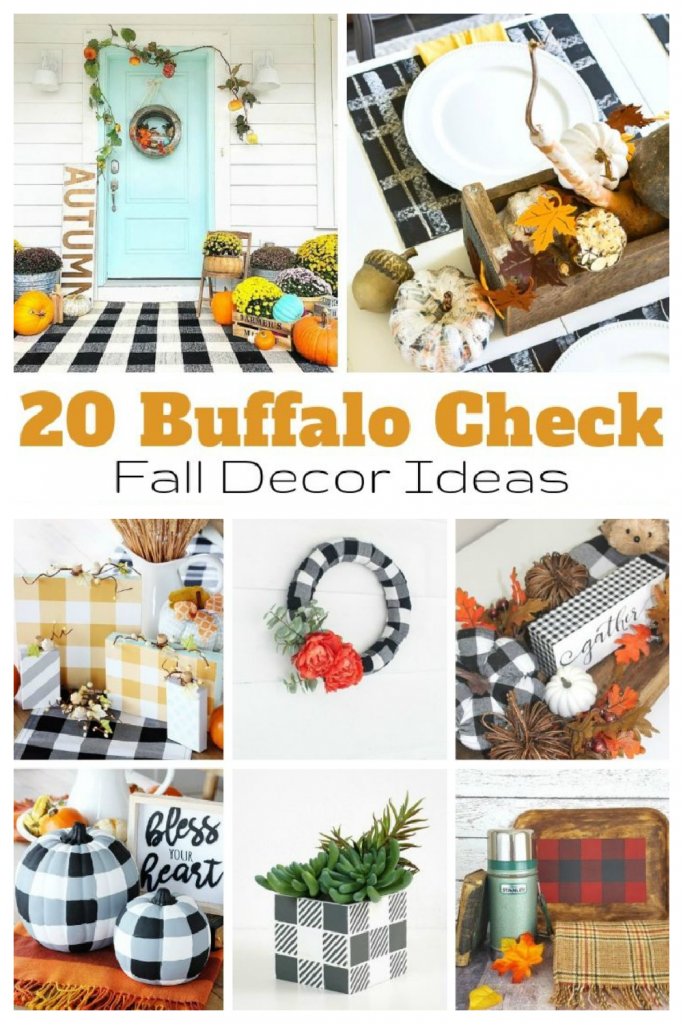 As Christmas gets closer, then on into winter, you see as much red and black buffalo check.
Do you love Buffalo Check?
Something that is great about adding black and white buffalo check, it can work well if you are a more neutral decor for fall, or if you go full out bright orange. I love how it adds such a fun look to the areas in the home.
If you're looking for some super fun fall decor ideas, you aren't going to want to miss these great buffalo check DIY items!
20 Buffalo Check Fall Decor Ideas
Budget Friendly Fall Table Decor from michellespartyplanit.com
I don't think you can ever have too many fall decor items on your table!
Fall Tablescape With Buffalo Check Accents from smartschoolhouse.com
Just wait until you see this fun fall decor. You're going to love it!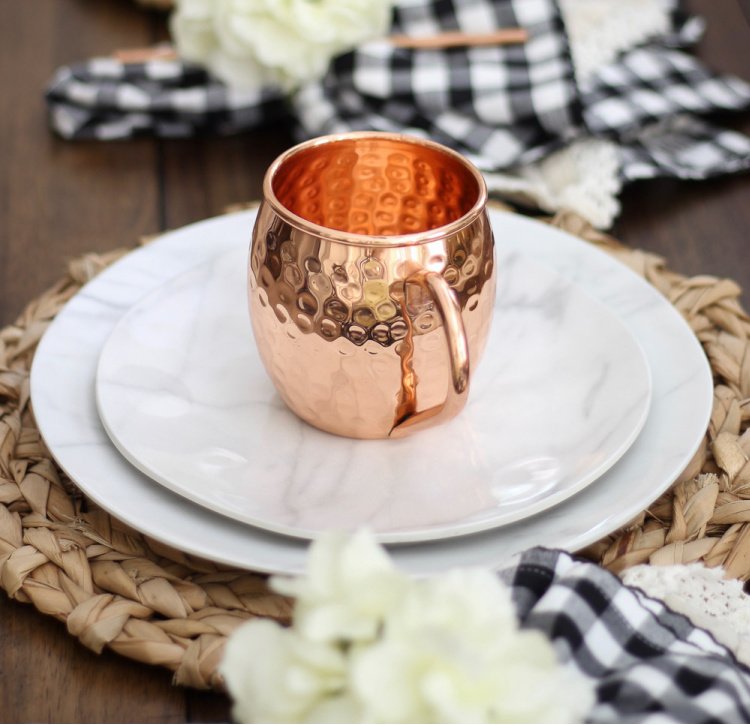 Buffalo Plaid Fall Decor Ideas from keepingitsimplecrafts.com
This site has some of the best buffalo plaid ideas, ever.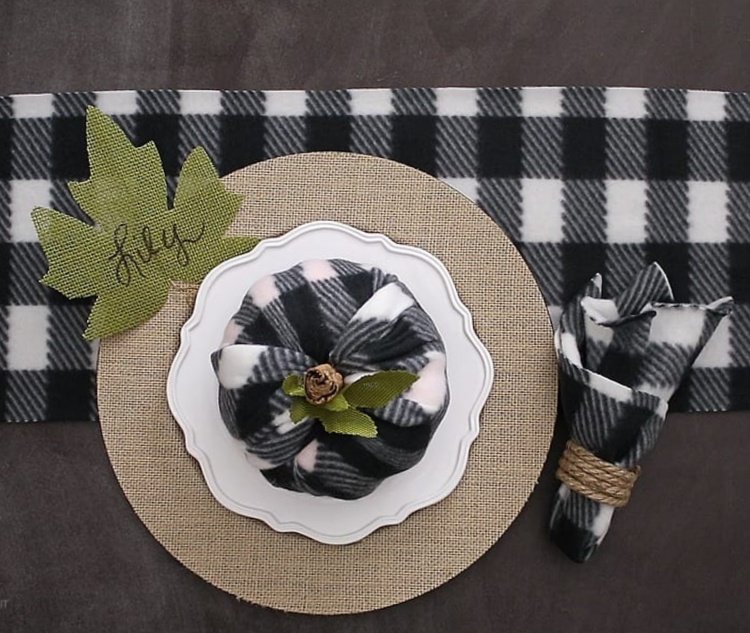 DIY No Sew Buffalo Check Curtains from ourcraftymom.com
If you're not a fan of sewing, this is the one for you!
DIY Painted Buffalo Check Pumpkins from positivelysplendid.com
Painting your pumpkins in a buffalo check is always a good idea!
Buffalo Check Fall Wreath from rufflesandrainboots.com
This is one of my favorite wreath designs. It's perfect for the front door of your home.
DIY Buffalo Plaid Planter from persialou.com
I love the look of this planter. I could imagine this on a covered porch easily.
Buffalo Check Table Makeover from oleanderandpalm.com
It's time to give your table a makeover, fast!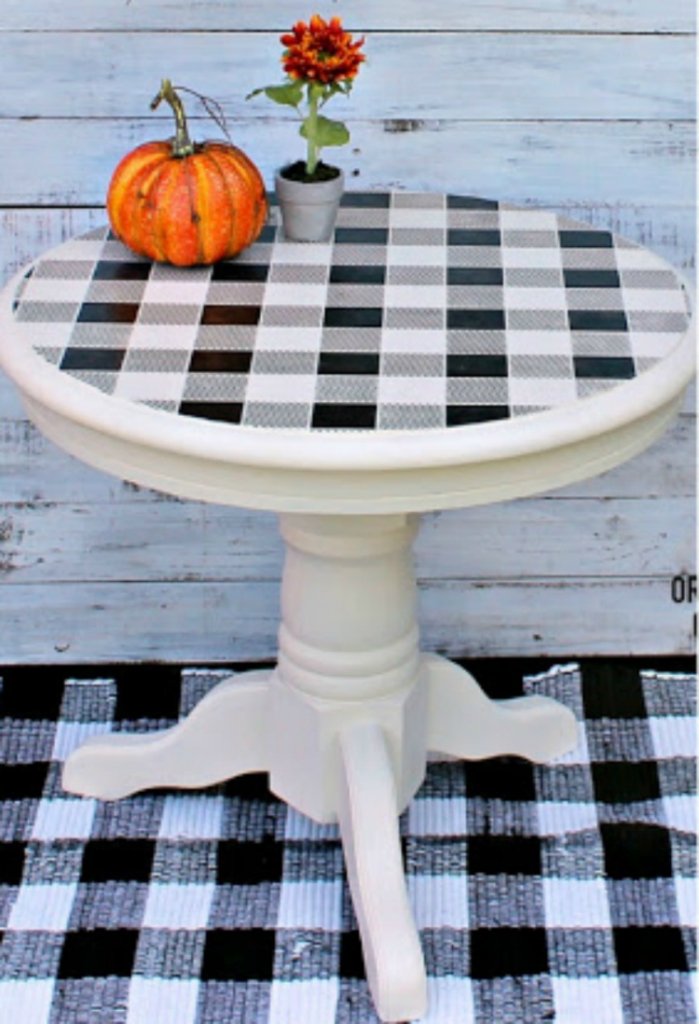 Plaid Fall Porch from tatertotsandjello.com
Need some ideas for your porch? You're not going to want to miss out on these!
Fall DIY No-Sew Pillow With Buffalo Check from lydioutloud.com
Make of few of these pillows and have them around the house when fall arrives.
Painted Wood Pumpkins from positivelysplendid.com
Wood pumpkins are great because you can use them over and over again.
Make A Gorgeous Buffalo Plaid Farmhouse Wreath from lovelyetc.com
This is another farmhouse wreath that I'm pretty much obsessed with!
Buffalo Check Decor On A Wood Tray from sadieseasongoods.com
I love having this on my table. It makes for a really unique serving tray for guests.
Painted Buffalo Plaid Pumpkin from loveoffamilyandhome.net
Can you really ever have too many pumpkins when it comes to fall?
Make A Buffalo Check Ribbon Garland from tatertotsandjello.com
There are so many fun ways that you can use this decor idea!
An Oak End Table Upcycle With Paint & Buffalo Check Stencil from organizedclutter.net
Just wait until you see this awesome upcycle project!
Simple Fall Table Setting With Buffalo Check Chalkboards from salvagedliving.com
Another unique way to liven up your home and space for fall.
Buffalo Plaid Pumpkin Sign from keepingitsimplecrafts.com
Everyone needs one of these signs for fall!
Make A Buffalo Check Mason Jar With Fabric from ourcraftymom.com
These would look adorable anywhere around your home.
DIY Pumpkin Banner from craftingcheerfully.com
Check out this cute pumpkin banner. Such a simple project!
This is a super simple wreath updated I made for my front door and added a simple bow in black and white. Of course, I love having a black front door.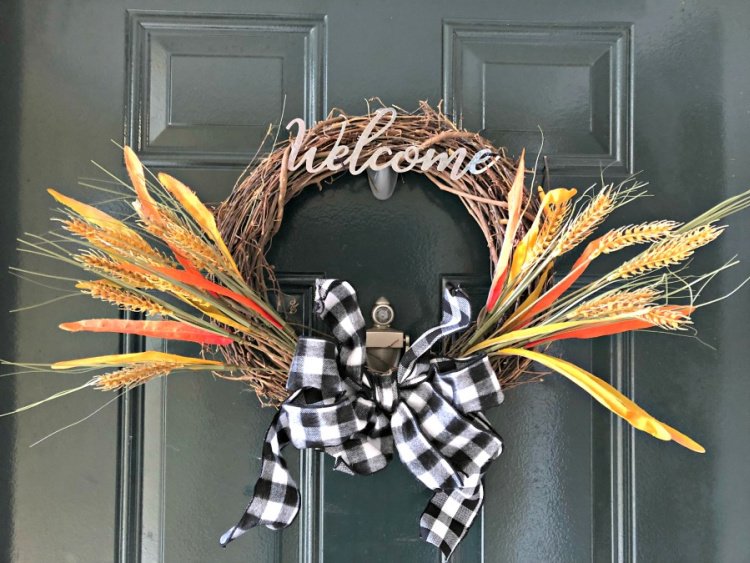 Maybe if you want to use buffalo check more than just for the fall, look at this wonderful table.
Let's see your buffalo check in your home, holiday, or for every day. I love seeing your creations and getting new ideas at the same time!
More Fall Decor Ideas
I've included affiliate links to Amazon for you to find some products easier. I may receive a small commission, but the price is the same for you. It just helps my blog out.
Happy Travels,
Rosemary