Dessert waffles are for sure one of the best ways to start the day. There is no denying the fact that waffles are already pretty amazing on their own…but then when you pair them up with even more sweetness, you know you're going to have a winner on your hands. #nationalwaffleday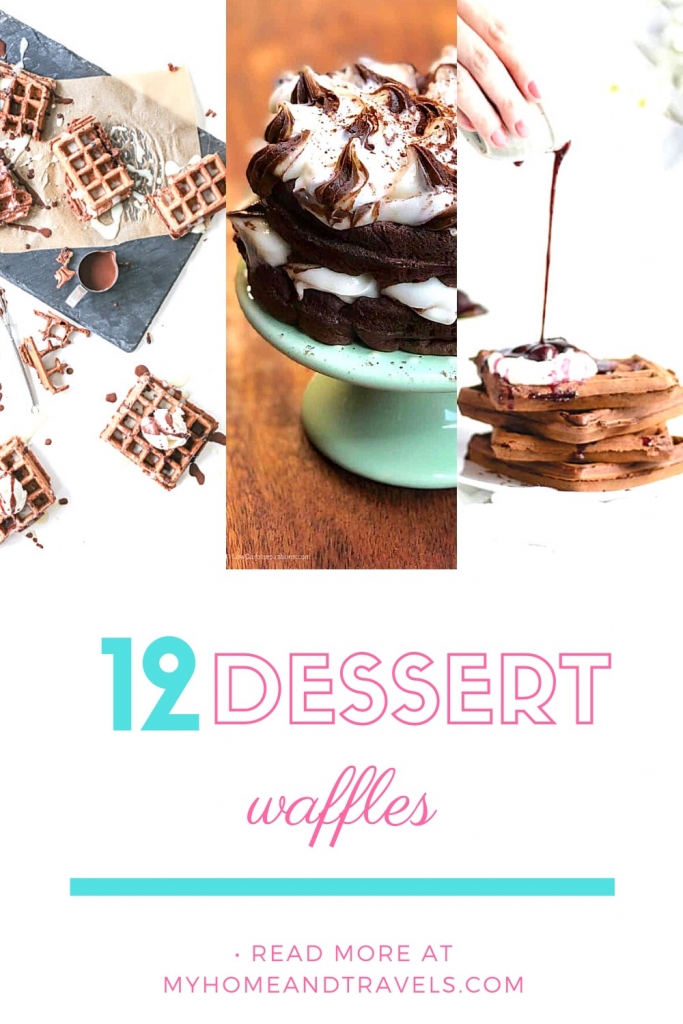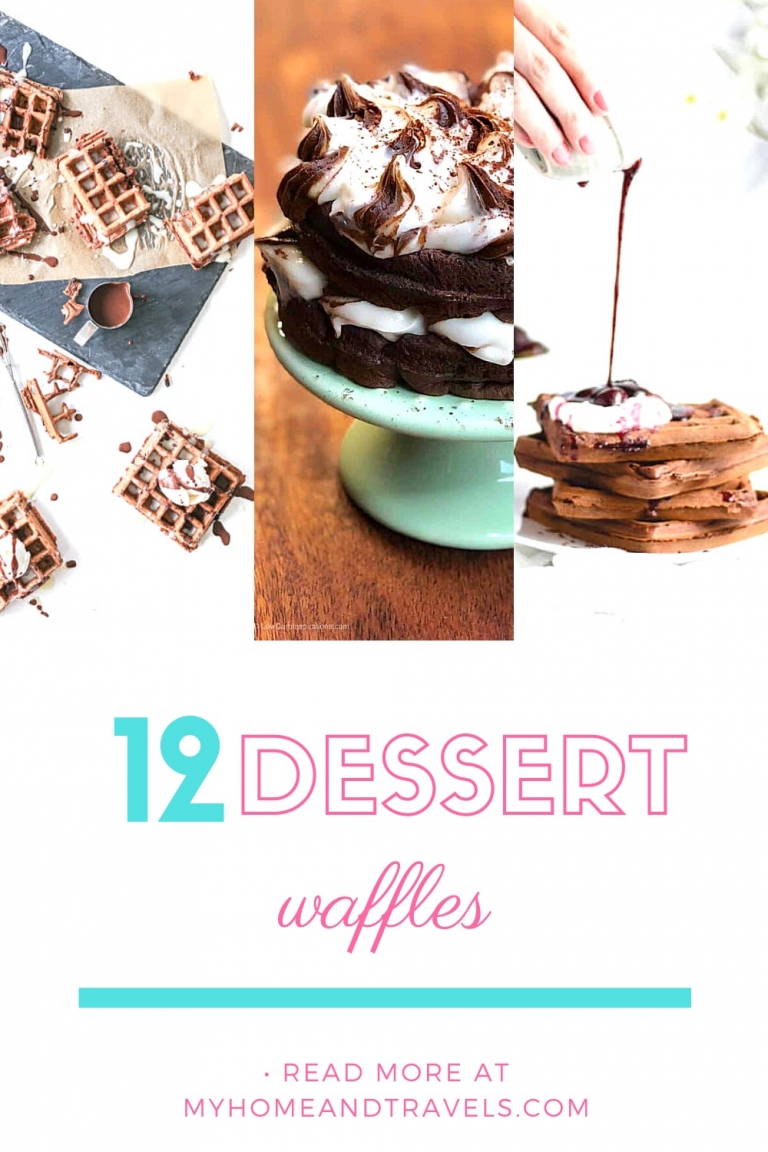 Does this mean that these waffles are actually to be eaten for an after-dinner treat or are they meant to be enjoyed in the morning? That is totally up to you to decide! Who says that you can't do both?
With 12 different dessert waffle recipes below, you'll have to work your way through the list and decide which ones are for the beginning of the day, the middle of the day, or the end of the day!
12 Dessert Waffles You Need In Your Life
If you're asking me, there's never a wrong time to eat a waffle. Ever. I'm totally fine beginning my mornings with ANY of these sweet waffle recipes listed below. Anything covered in sugar and chocolate will always be high up on my radar.
You had me at "stuffed". These waffles are like a fall dream come true due to the combination of apple pie and cinnamon sugar. Pair with a nice tall glass of milk and I don't think that you'll be disappointed.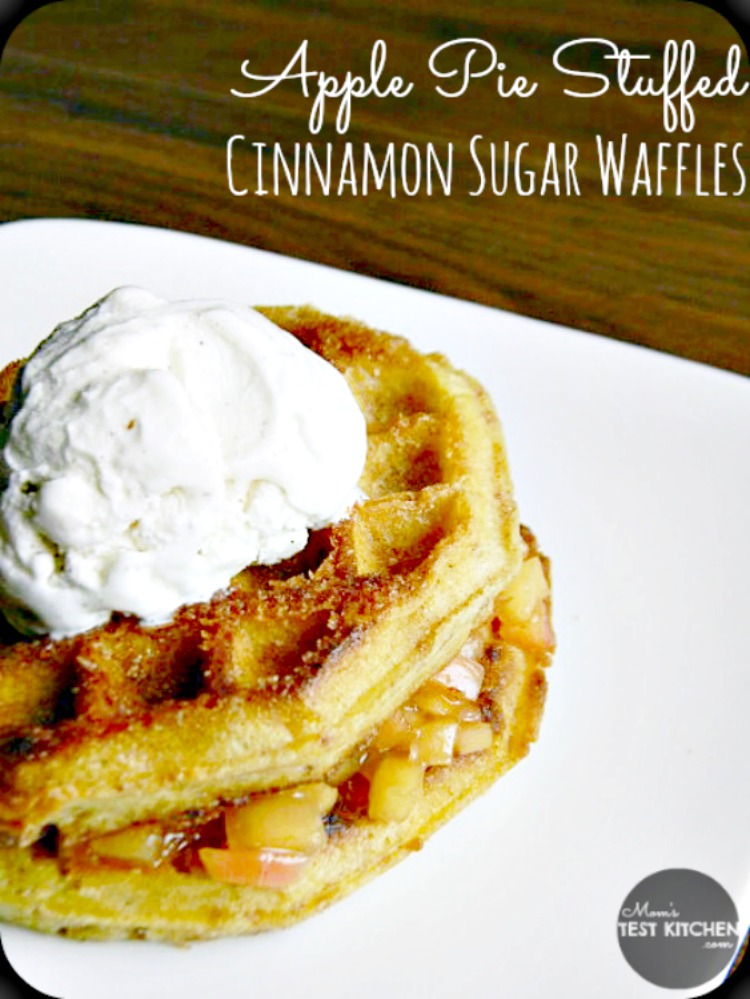 This is so crazy good. Dark chocolate, whipped topping, and cherry? Sounds like a trio in tasty heaven. What I love about this dessert waffle recipe is that it's not overly sweet. This is because the dark chocolate gives a nice balance with the rest of the sweet flavors.
Welp, I'll never say "no" to this. Anything brownie will always catch my attention. I can't get away from the cakelike texture and sweet taste. For me, I could easily start or end my day with this delicious treat.
Have a birthday coming up? Or just want a reason to celebrate something? Having a pile of these homemade waffles can make that dream come true! Light a candle and put it on top to really give it that cake feel!
If you're a fan of coffee, you're going to be a fan of this. That delicious coffee flavoring with that mocha topping just might have you scraping the plate looking for one last taste. (but don't worry – now that you have the recipe, you can make it up anytime that you want!)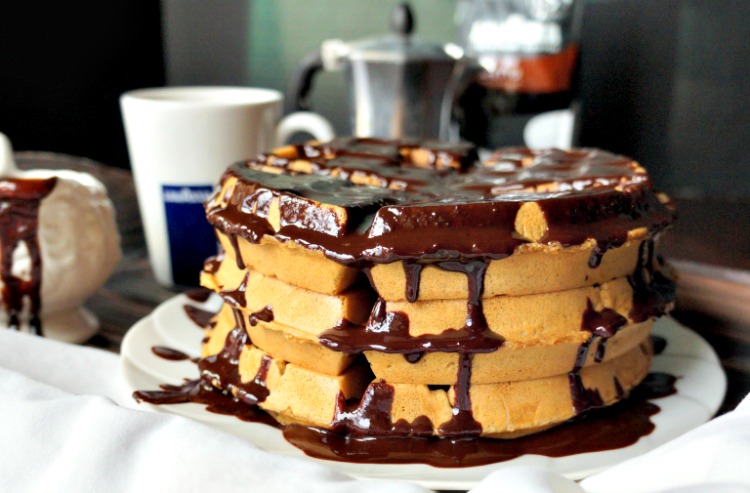 Double the chocolate? This isn't even a question! There's nothing bad about doubling the chocolate because that just means it's going to be double the taste!
This just might be one of my favorite sweet waffle recipes. It's subtle and addictive, and I really do enjoy this at any point in time during the day.
Yes, it's true! Even when you're on the keto diet you can still enjoy waffles! And chocolate! This waffle recipe proves that and will even give you the step by step breakdown on how to make it happen!
Get ready – this is going to be one of your new favorite fall treats! Just wait until you try that maple frosting. Nothing quite like it!
Are you a fan of pumpkin flavor? Do you wait for the pumpkin craze to start every year? If so, here ya go! Now you have an awesome pumpkin waffle recipe to enjoy, too!
Get outta here. Red Velvel Waffles really is like a dream come true. This tasty dish just might make you a morning person after all.
Treat yourself to the taste of these s'mores waffles. No campfire needed. Just a hunger for amazing food!
As you can see, dessert waffles are popular for a reason! Make up a batch to share with others or grab a good book, a plate of hot waffles, and a cup of hot coffee and call it a day and enjoy!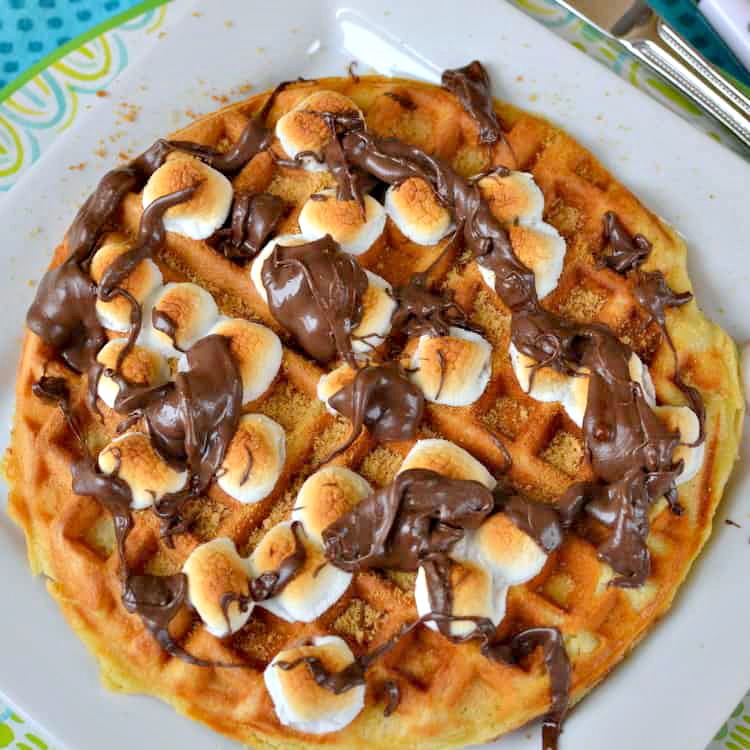 Which of these dessert waffles are you excited to eat first?
More Delicious Breakfast Recipes to Try
If you want a homemade waffle which reminds you of a funnel cake, here you go: