A favorite I'm featuring for anytime of the year, but especially during Christmas – Brie. With the holidays here, it's time to start thinking about all the delicious appetizers or side-dishes that you can serve to your family and friends. If you love Brie, it's time to start utilizing it and sharing that love with others! So many people don't know what Brie actually tastes like because they are unfamiliar with it and how to eat it. This is the time to share your love of Brie with these 13 Beautiful Brie Recipes Perfect For The Holidays.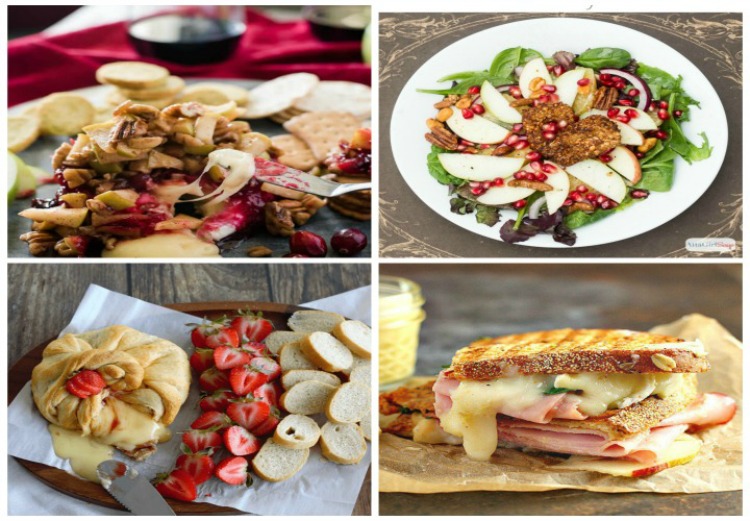 Brie is one of those dishes that can be sweet or be paired up with a nice, crunchy toast for texture. The great news about these Brie recipes? You can make one, or make them all and share them throughout the upcoming holiday with all your family and friends.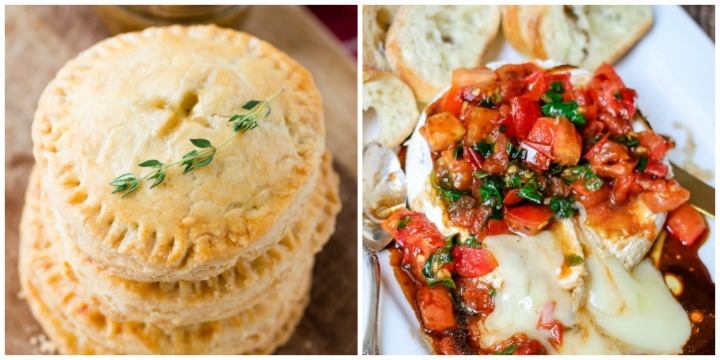 Anytime I think of a party or shower, a Brie recipe is always at the top of my list. You are going to find some ideas here though that are great for a gathering of friends and family, but maybe make something special for just a night at home. From soup to sandwiches, to something sweet, here's a little of everything.
Courgette, Brie and Cumin Soup – Delicious, hearty and perfect for those chilly nights.
Strawberry Pecan Brie – A little sweet never heart anyone, right?
Nutty Fried Brie – You'll love the taste and flavor of this simple Brie recipe!
Strawberry Jalapeno Baked Brie – Test your taste buds with this sweet and spicy dish!
Brie and Avocado Toasts – I love this recipe for breakfast or brunch.
Ham, Brie, Apple and Spinach Panini – It's like a meal, all in one!
Baked Brie in Bread Bowls with Cranberry Sauce – This recipe is the perfect holiday dish!
Air Fried Phyllo and Brie – Unique, and delicious!
Mushroom and Brie Fondue – You've never had fondue quite like this before. Trust me, you'll love it.
Bruschetta Baked Brie – Perfect as a side dish for your hearty soups.
Turkey Brie and Cranberry Sandwich – Sounds like a combination in taste bud heaven.
Apple Maple Bacon Brie Grilled Cheese – Anything with bacon has to be good, right?
Deconstructed Baked Brie – Break it down to eat it up!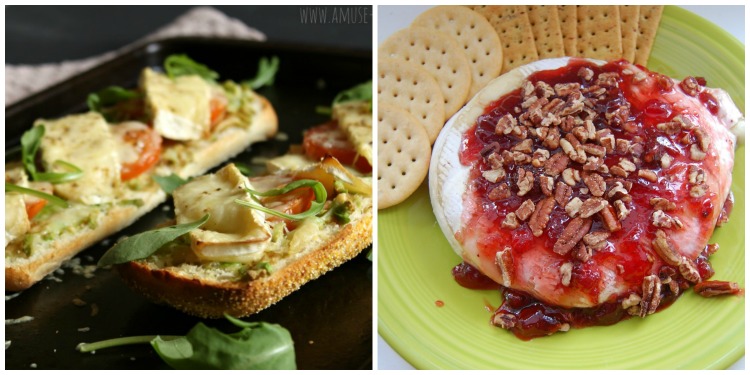 This holiday season, give these Brie recipes a try. You may rediscover your love of the taste or find a recipe that you didn't even know was possible! Anytime that you can awaken your taste buds and your culinary skills, do so! Plus, finding recipes that are different than what you normally make is a good way to expand your knowledge in the kitchen as well!
Sharing is caring this holiday season!
Have fun creating these beautiful Brie recipes and sharing with all your family and friends. It's possible to create a dish for breakfast, lunch or dinner with these delicious and simple Brie recipes!
Do you have a favorite Brie recipe? I'd love to hear from you!