These are simple to make using your crock pot and just a few ingredients. BBQ Pulled Pork Nachos are great for all those upcoming Football Bowl Games, New Years events, or just a night in at home.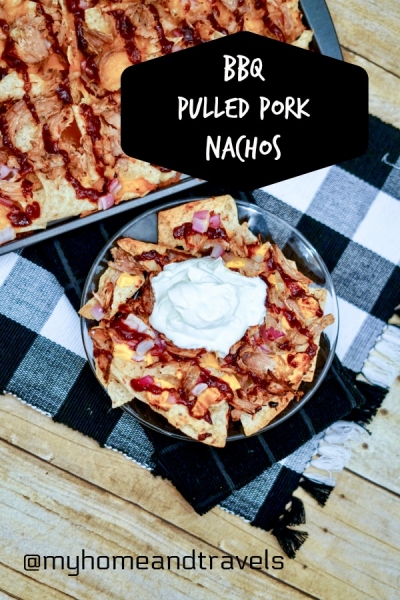 With just a can of Coke over a pork roast then cooked in the crock pot, you have the base for many options, including a simple BBQ version. Look in the upcoming days for a couple more variations for Nachos.
Use your favorite bottle BBQ sauce, or add my semi-homemade bbq sauce to really make it your own.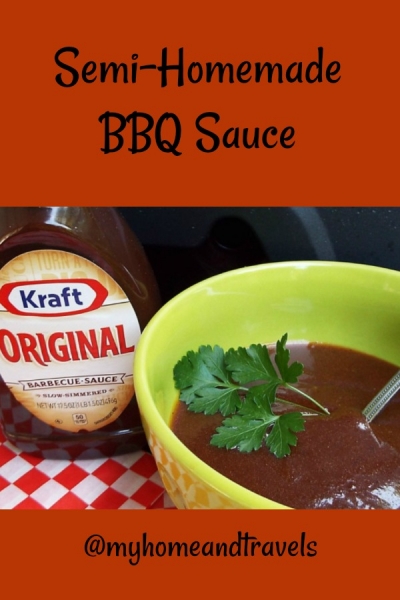 The recipe here is for a very basic nacho to include cheese, sour cream, and red onion, but always add what you like or don't like. My son would probably substitute ranch dressing for the sour cream and add hot sauce.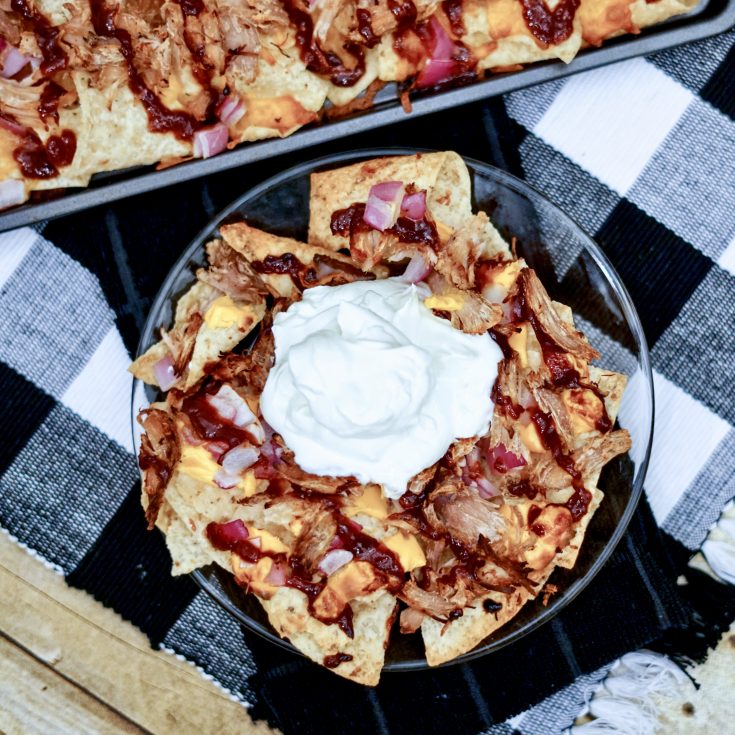 A simple base with a pork roast cooked in your crock pot with a Coke. Add your favorite toppings.
Ingredients
3 lbs Pork Roast
Shredded Cheddar Cheese
Diced Red Onion
Coca Cola
Tortilla Chips
BBQ Sauce
Sour Cream
Instructions
Place pork roast in crockpot.
Pour in one can Coca Cola.
Cover and cook on high for 4 hours or low for 8 hours..
Drain and shred pork with a fork.
Spread tortilla chips out on a sheet pan.
Sprinkle with cheese & chopped red onion.
Add pulled pork to the chips.
Squeeze bbq sauce on top of the nachos
Place in a preheated 350 degree oven for 5 minutes or until cheese has fully melted.
Serve with sour cream and enjoy!
Notes
Do not use a pork loin, it's too lean.
This isn't an exact recipe so make as many or few as you want.
I prefer a slower cook time as it makes the meat more tender.

A couple of simple ways to "pull" pork.
Fork Method – after the pork has cooked and cooled, take two forks and start pulling the meat apart. Yes, it's that easy. If it doesn't pull easily, it might not be done.
Mixer Method – instead of forks, place small amounts of meat in a mixer bowl and use the paddle beater to tear the meat apart. I do this often with chicken as well.
What's some of your favorite appetizers or food for big days?
Here's a couple more nacho recipes to try.