Touring Hershey's Chocolate World – A Chocolate Lovers Delight
If you're looking for an incredible place to visit in the Pennsylvania area, be sure to check out the Hershey's Chocolate World. You can experience an incredible adventure with an emphasis on Hershey chocolate while making wonderful memories. Check out some of the many ways to have fun while you're visiting Hershey's Chocolate World.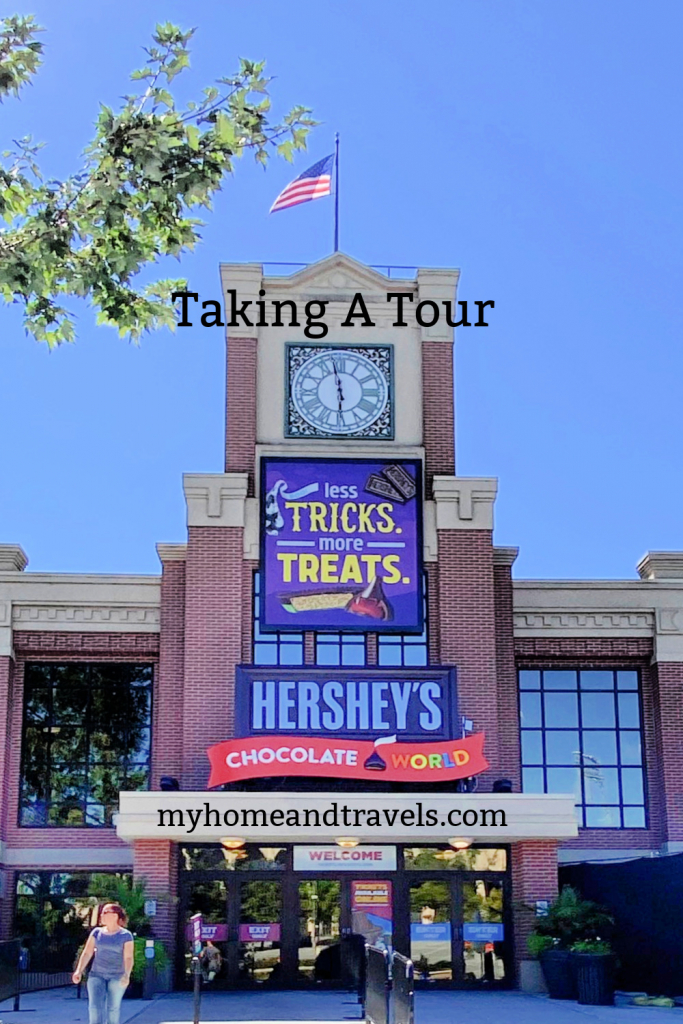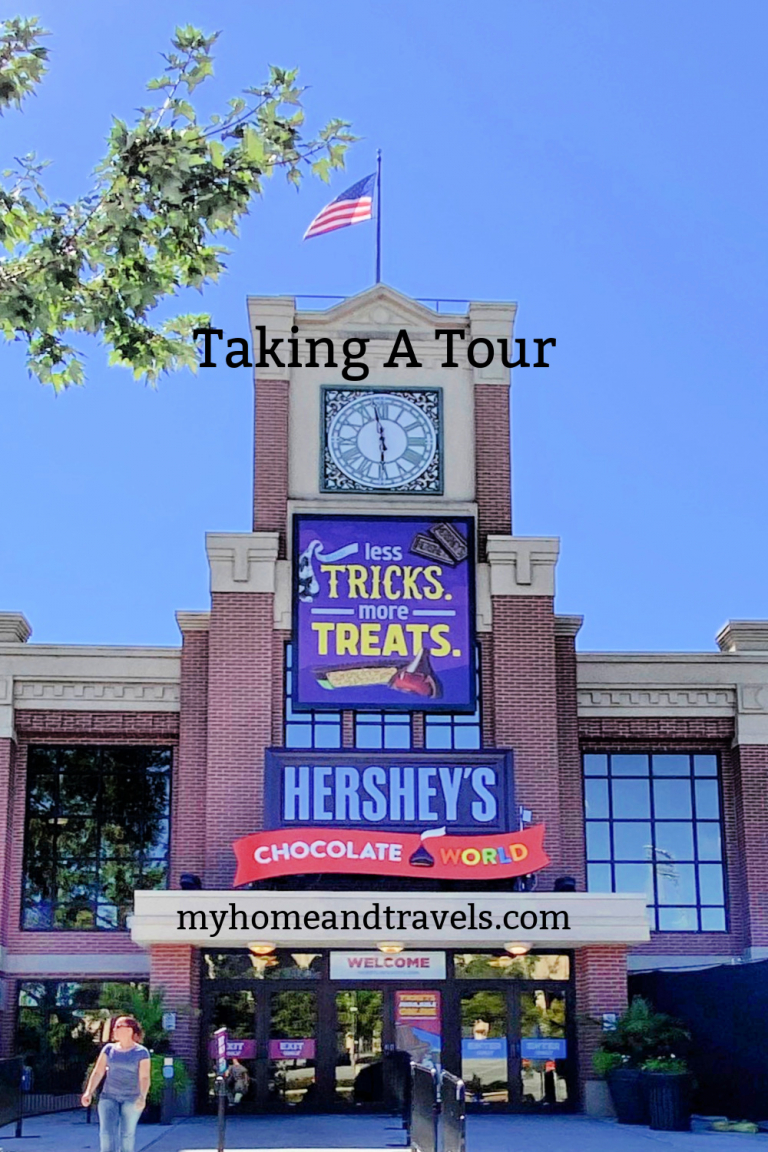 You have several choices of activities to do while there. Tickets may be purchased as a package or indiviually.
Touring Hershey's Chocolate World – A Chocolate Lovers Delight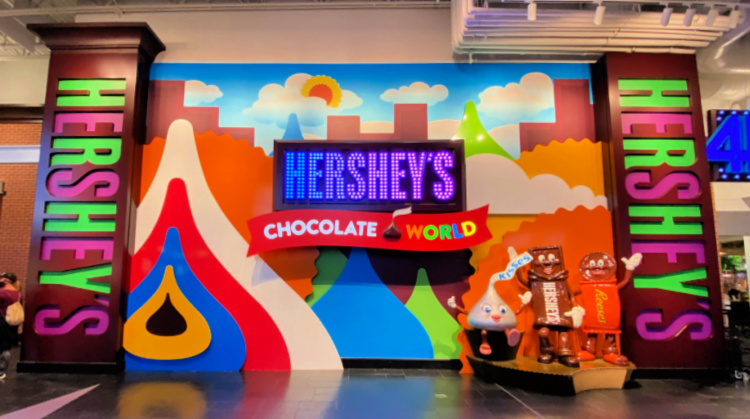 Create Your Own Candy Bar
Maybe my favorite part of Chocolate World.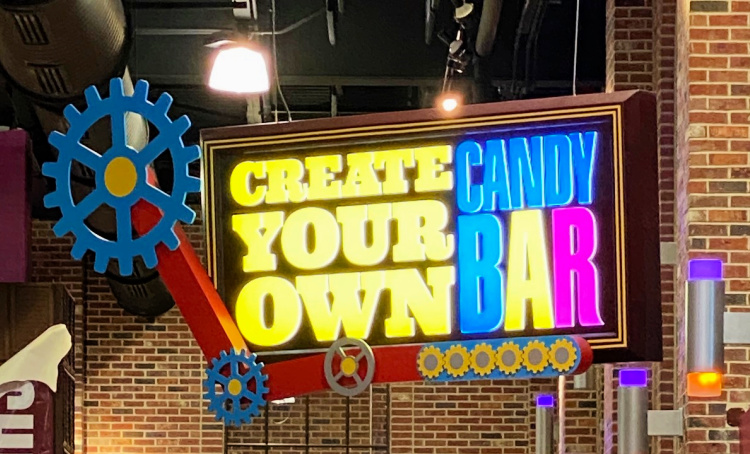 Who wouldn't love to have the opportunity to create their own candy bar? Hershey offers its guests the chance to do just that. The interactive process shows visitors what goes into the step-by-step task of creating delicious chocolate bars that get packaged and sold to consumers.
When you're creating your own candy bar, you get to decide what you'd like to add to it, such as nuts, dried fruits, and much more. It's a great way to experiment with different ingredients while testing out some neat flavors that you've never had before. The experience is ideal for children and adults of all ages.
You have a choice of chocolates as a base – I chose dark chocolate. Then you have fillings – mine was Sea Salt Caramel Chips, Heath Toffee Bits and Pretzel Bits.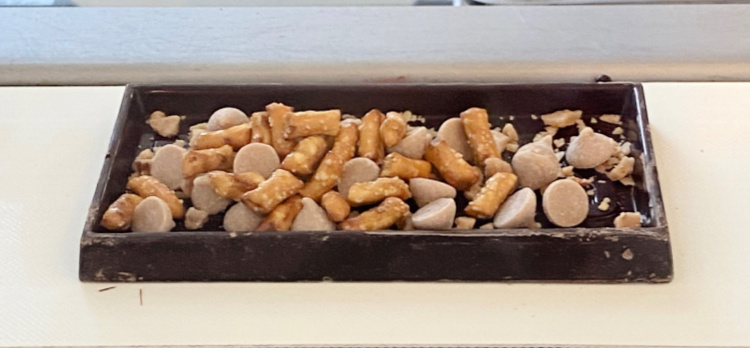 It's then given a bath of milk chocolate and topped with Sprinkles.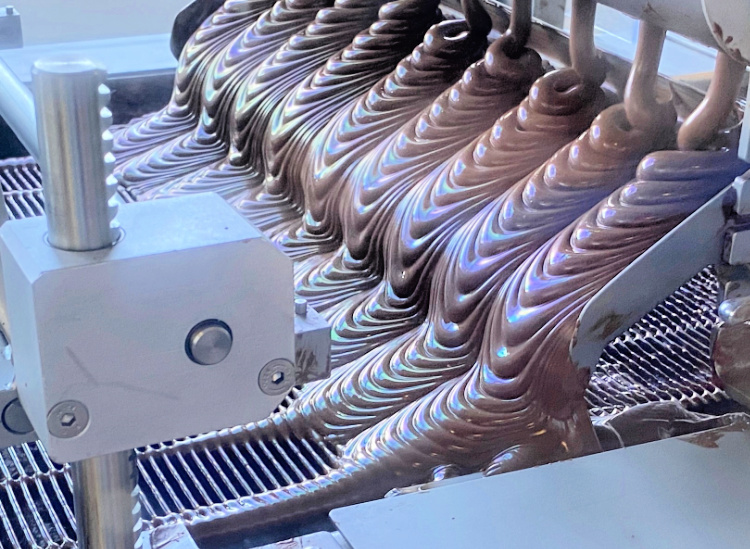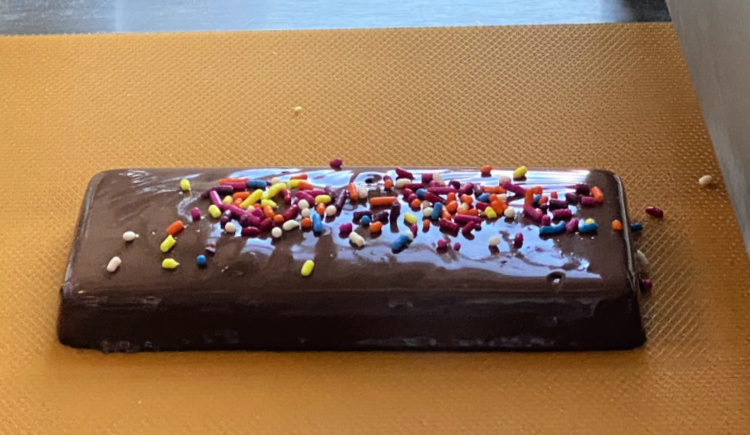 It continues through a cooling process then packed in a customized box to take home.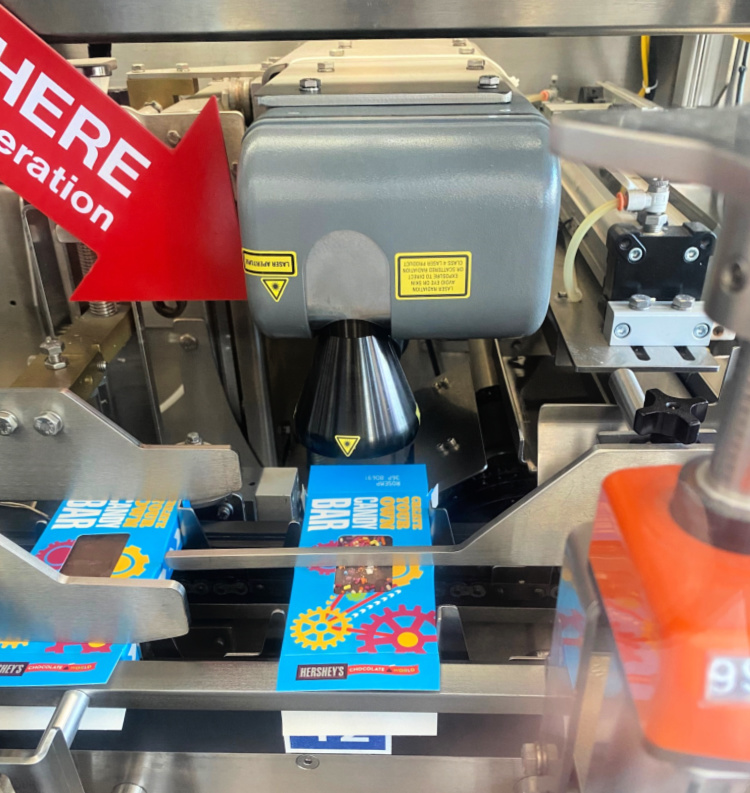 Forgive the bad hair – you must wear a hair net through the process.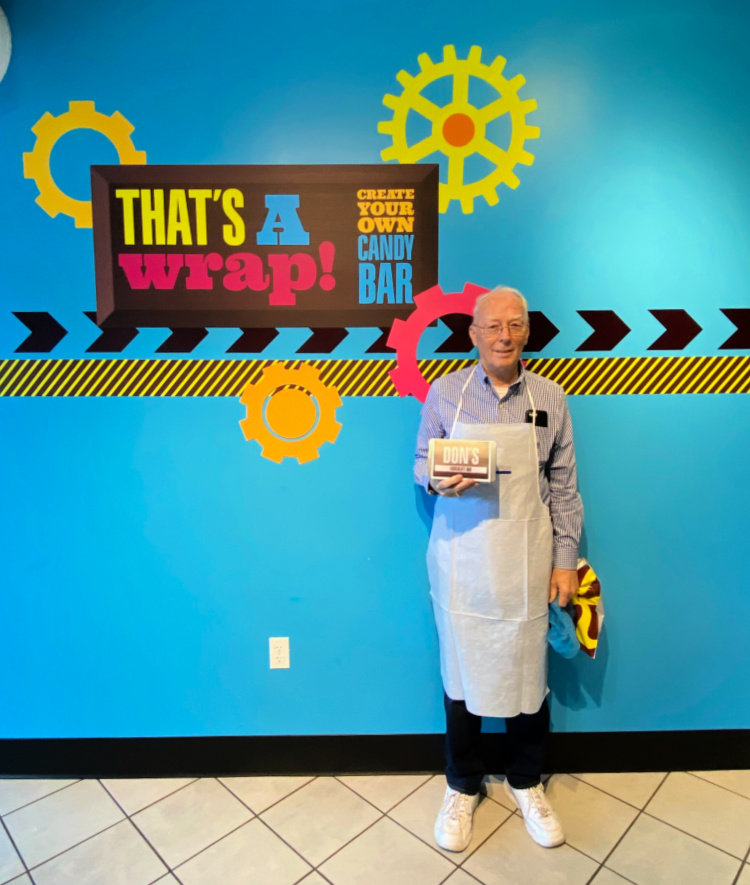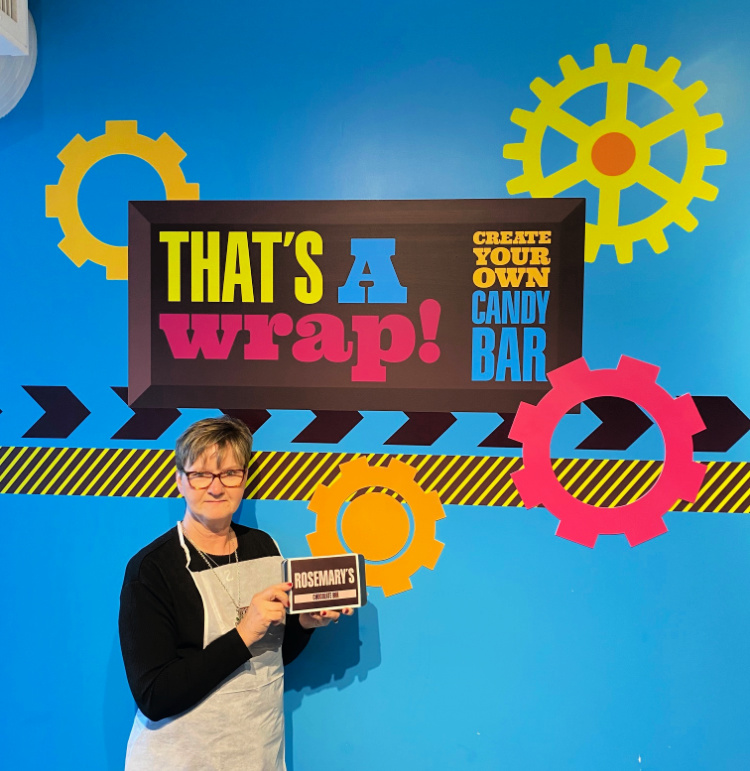 Then the fun part – eating it.
Taking The Trolley Tour
Hershey Trolley Works provides guests with another great experience. The trolley rides are so entertaining and fun that it's not uncommon for them to sell out quickly, so be sure to buy your tickets in advance when you're planning to visit Hershey.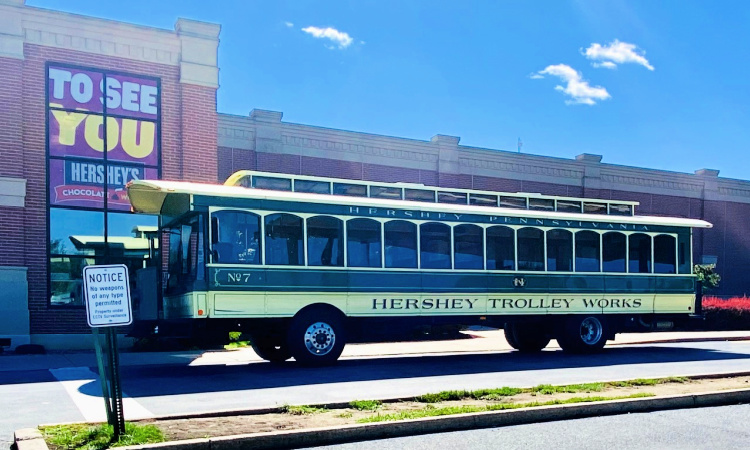 While you're riding the trolley, you'll get to pass by historic landmarks, learn about Milton Hershey and his incredible success story, and learn much more about the area from expert tour guides with all the best insight. It's also good to know that there are a few trolley tours available, including the Historical Trolley Tour, Original Trolley Show (summer), and the Trick-Or-Treat Trolley. The Trick-Or-Treat Trolley is specifically available throughout the month of October.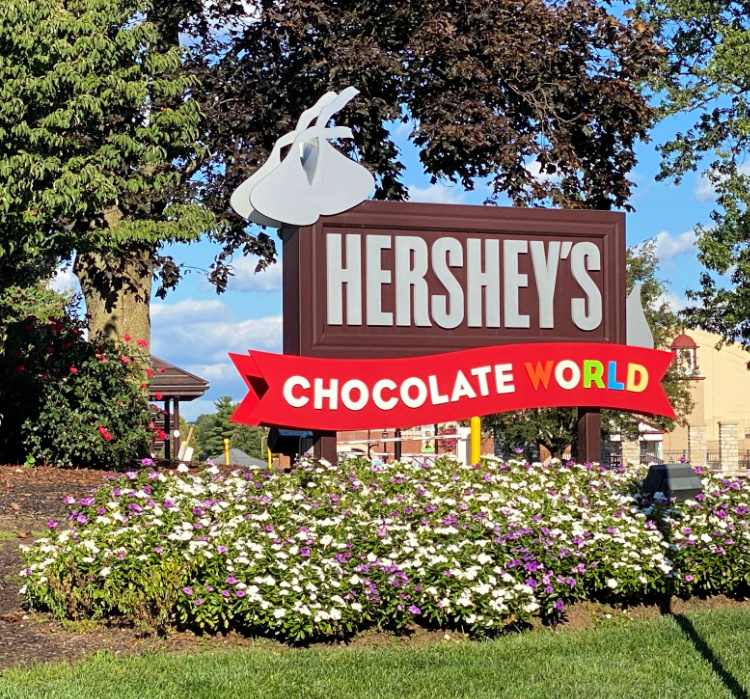 I believe this is the prettiest light I've ever seen on a trolley.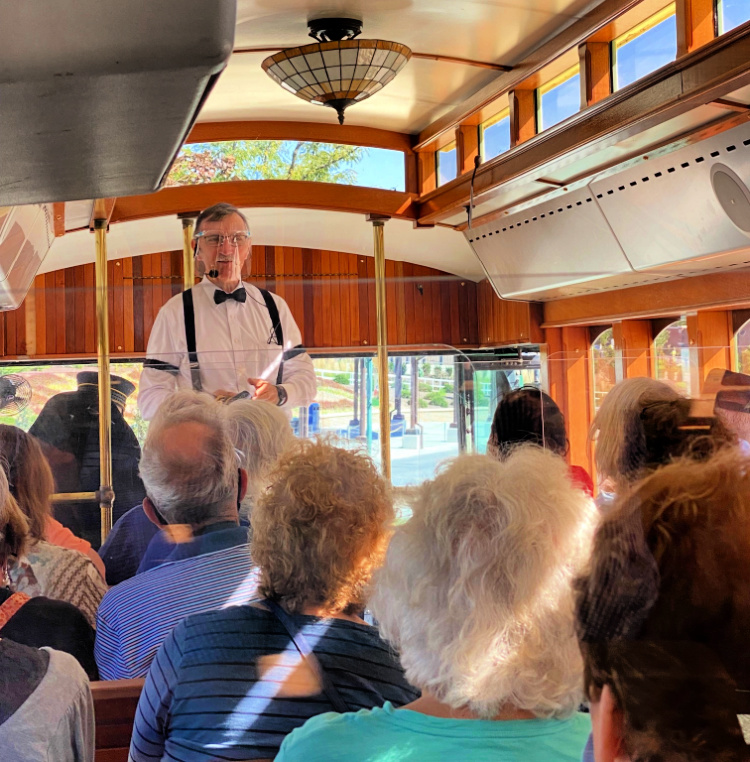 You pass many sights associated with the Hershey Family including The Hershey Hotel, his home, Highpoint Mansion, the original Hershey's Chocolate Factory to the iconic Hershey Kisses Street Lights. It's truly amazing what a town chocolate built.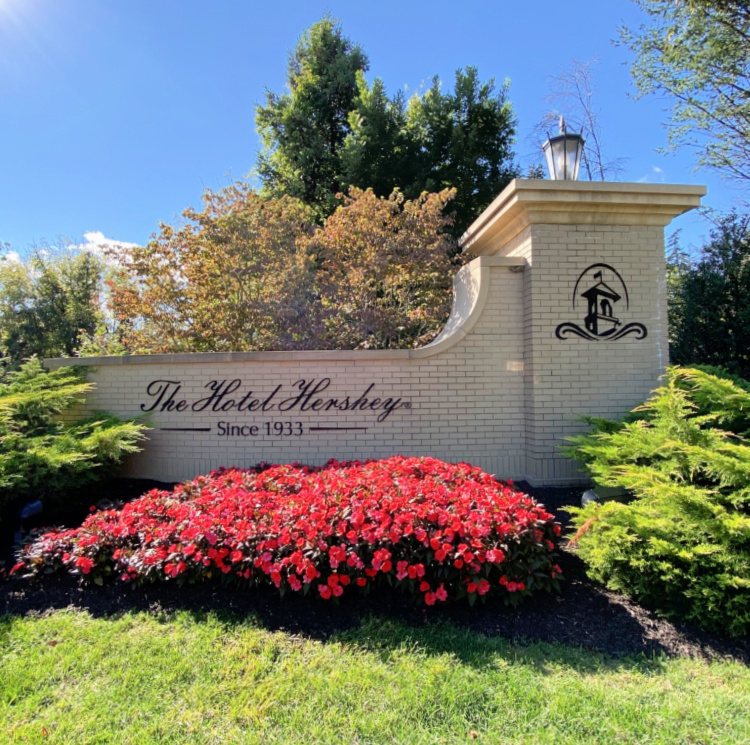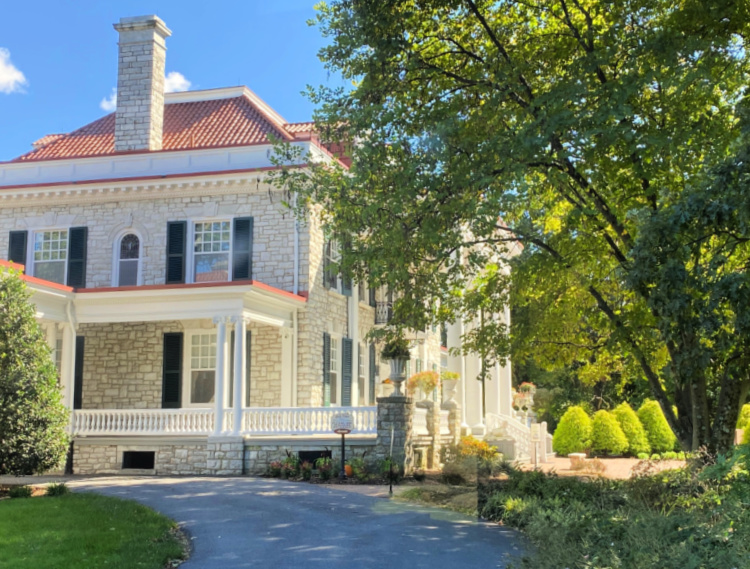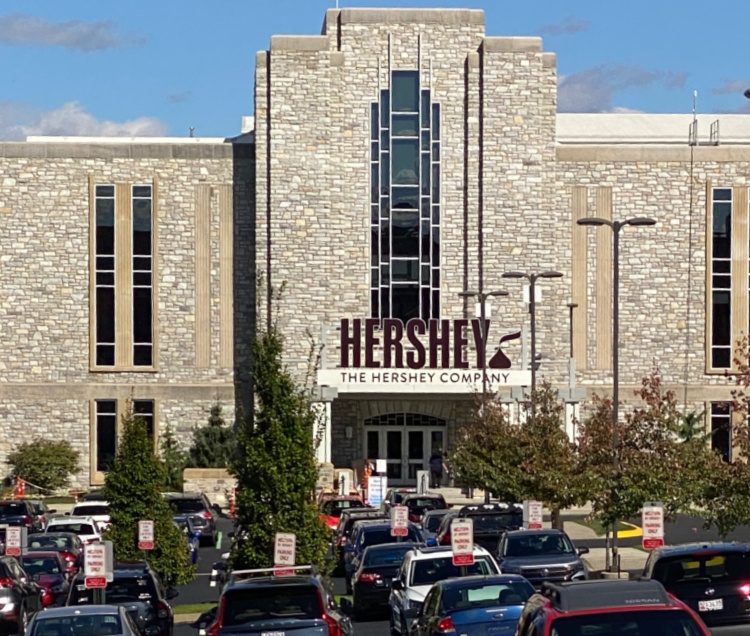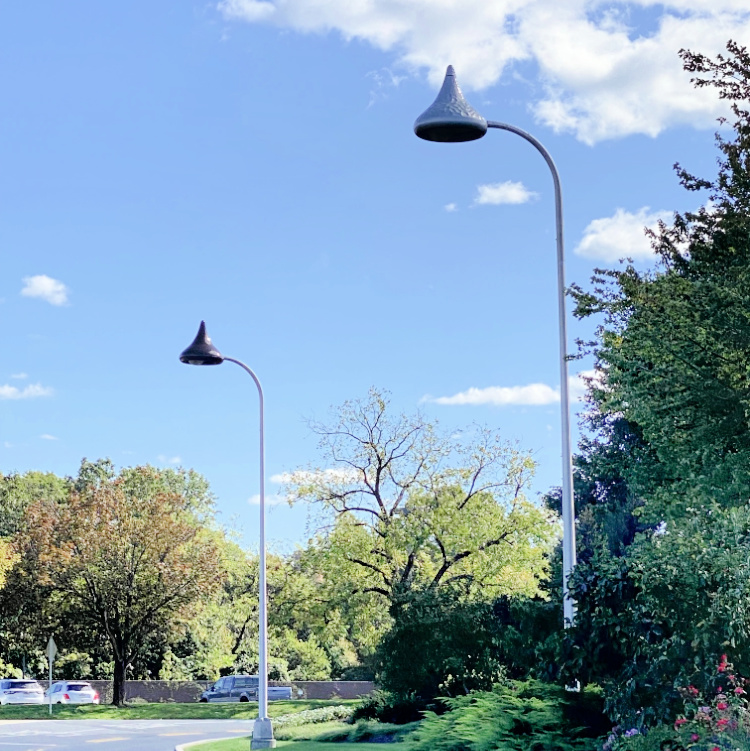 A little view of Hershey Park.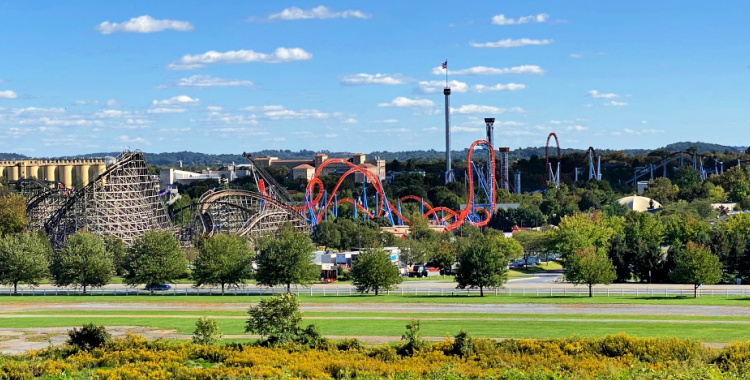 The Sports Stadium has a bit of history. Wilt Chamberlain scored 100 points here.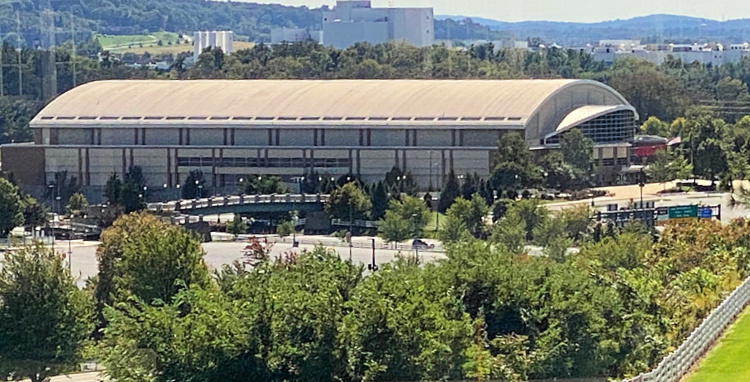 You learn details about the Milton Hershey School which is still completely funded by a very large donation made my Mr. Hershey many years ago, and unknown for almost 5 years to the public. Anyone is eligible to apply and receive free education and housing.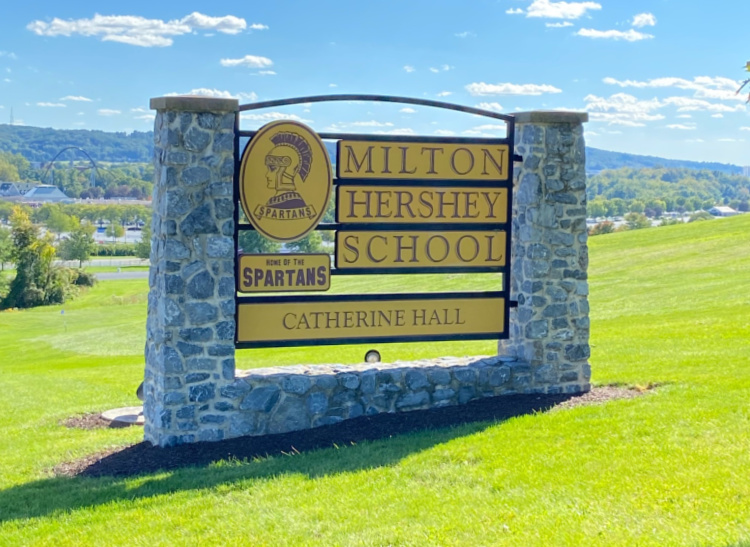 And you get a little candy gift bag at the end of the tour.
4D Chocolate Movie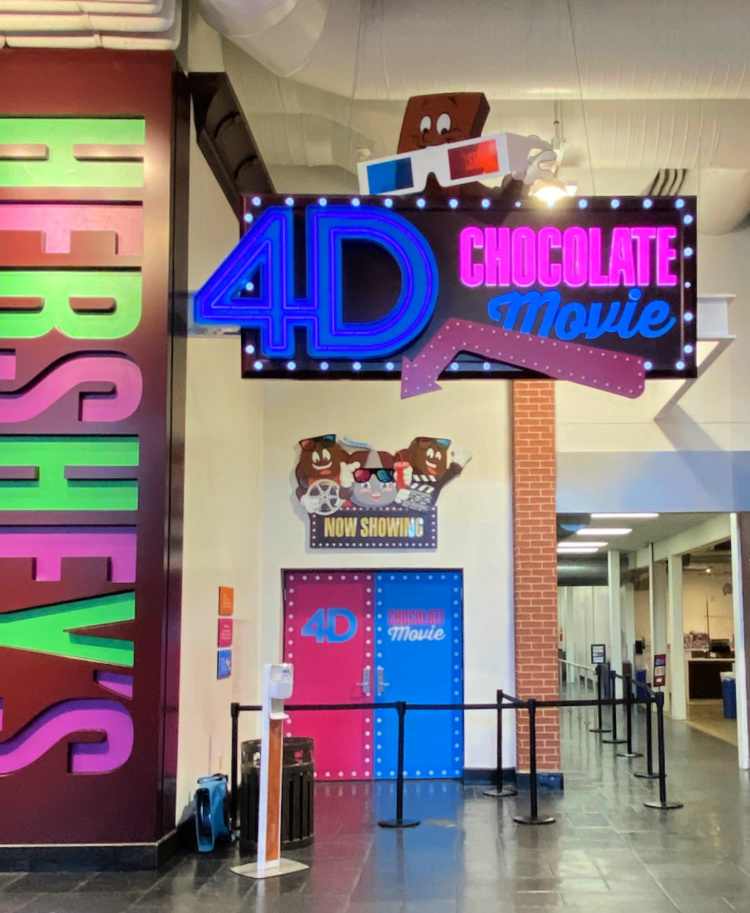 Another way to make memories and stay entertained while visiting Hershey's Chocolate World is to check out the 4D Chocolate Movie. The show has amazing animations, is interactive, and easily keeps children entertained because of its bright colors and neat characters.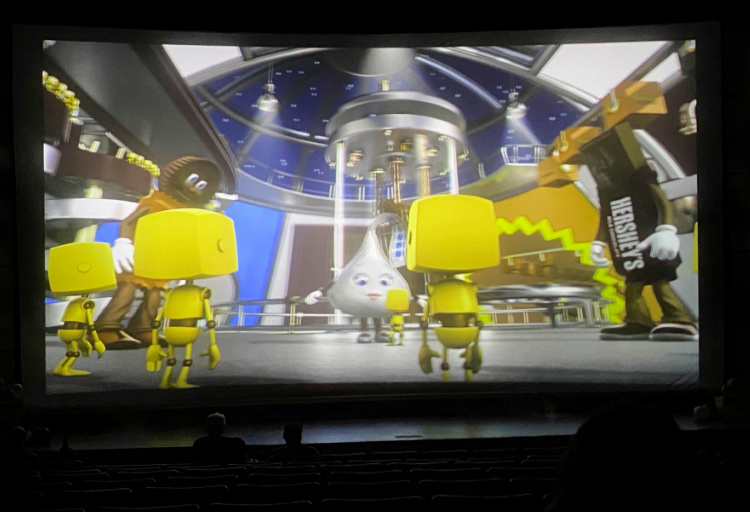 While children love the show, adults can have a fun time watching it, too. The show lasts for 30 minutes and is wheelchair accessible.
Taking the Chocolate Tour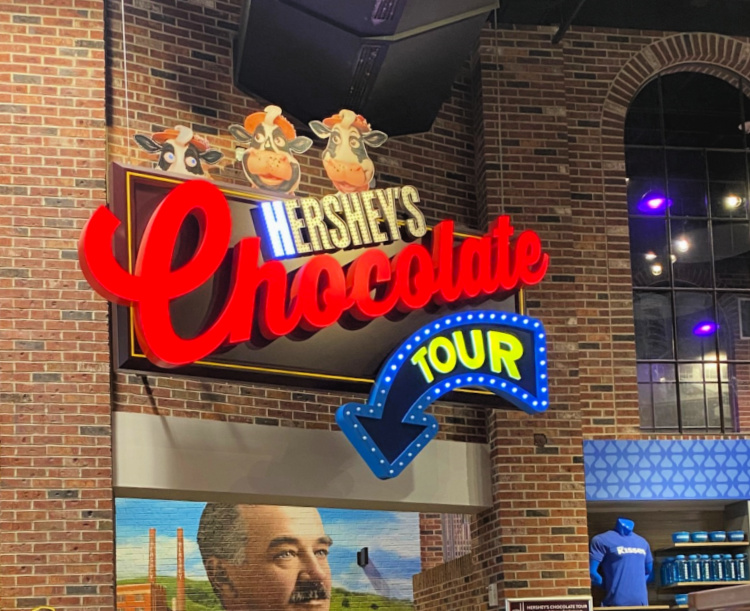 Learn how chocolate is made in the FREE chocolate making tour. From cocoa beans to a variety of Hershey's famous candy – Hershey Bar, Dark Chocolate, Cookies N Cream, and the famous KISS. And you get to taste them all.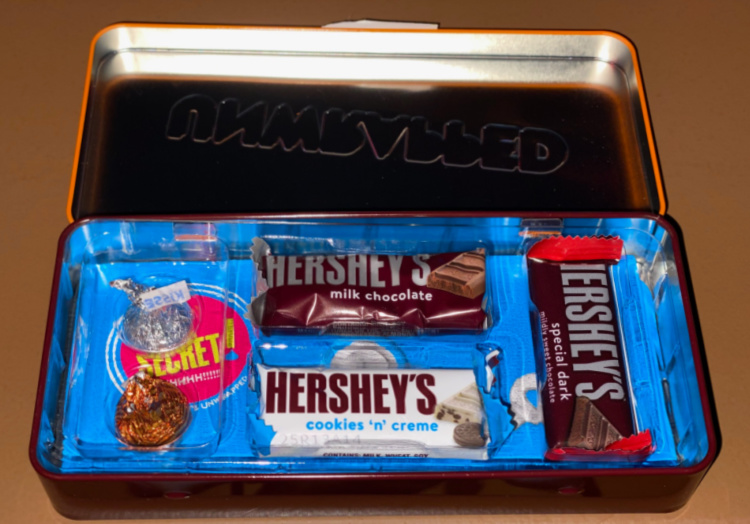 Enjoy Everything That Hershey's Chocolate World Can Offer
Of course there's a gift shop.
Christmas Ornaments is my favorite souvenir.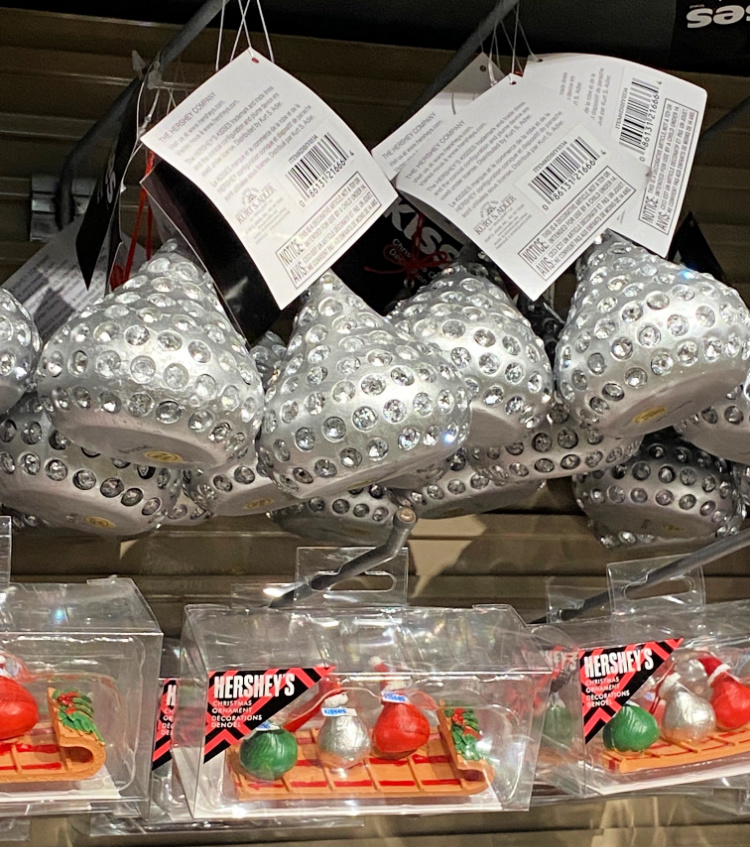 Socks for my Reese Candy Lover.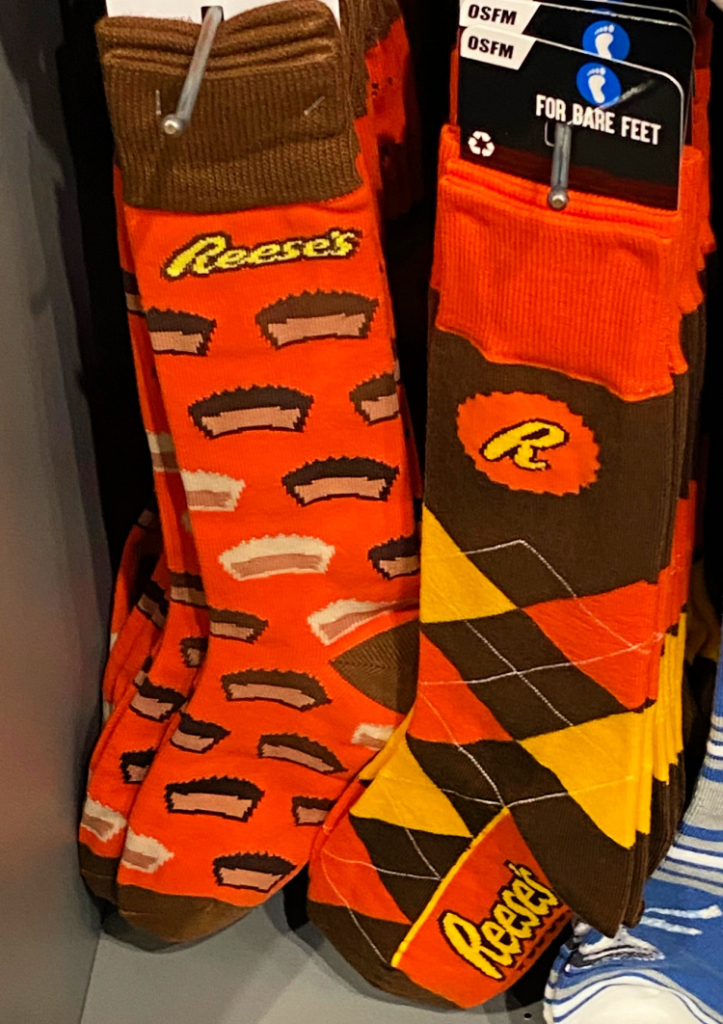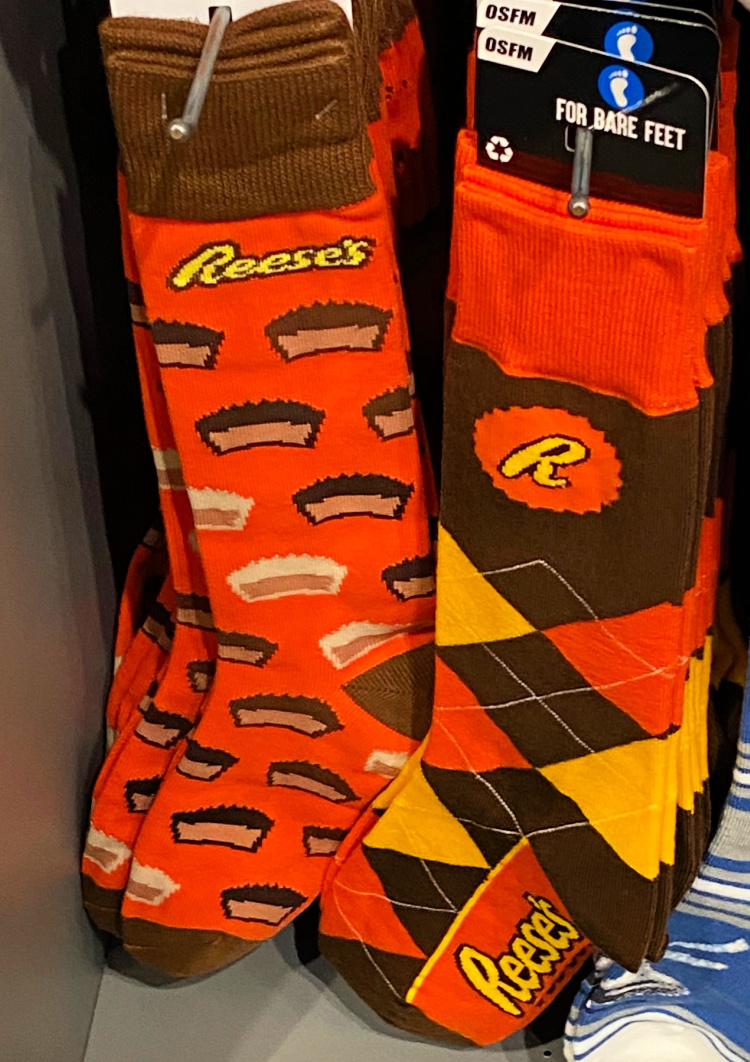 This bar was closed the day of our visit (insert sad face)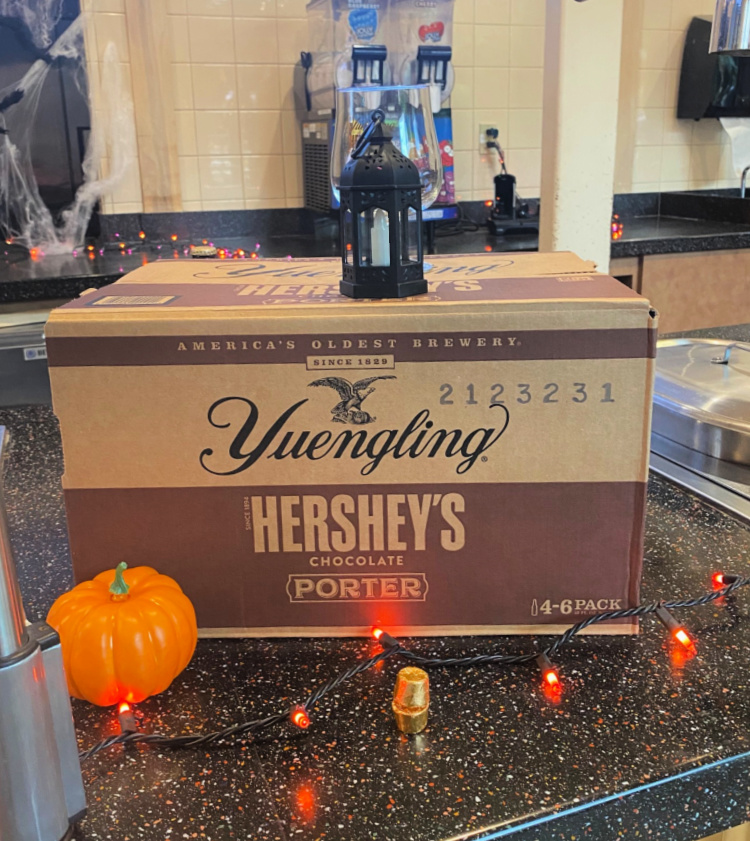 Touring Hershey's Chocolate World – A Chocolate Lovers Delight
Spending time in Hershey is ideal when you want to make memories with family and friends while visiting new places and doing new things. While you're in the area, be sure to check out Hershey's Chocolate World, where you can make your own candy bar by customizing it to your liking. In addition to making the candy bar with some of your favorite ingredients, you can ride the trolley for an educational and fun tour and even watch a 4D movie that will keep you engaged and entertained the entire time.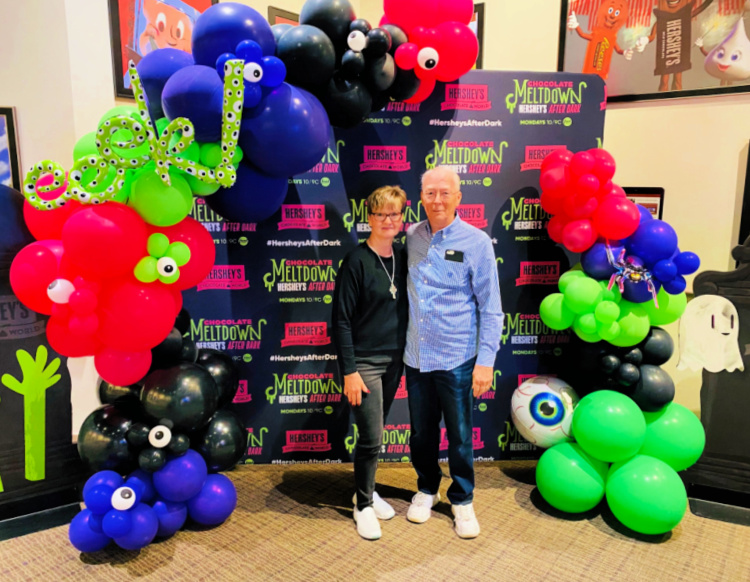 Read about TOURING THE HOTEL HERSHEY – a free tour.
More things to do while in Hershey.
Tour And Stay At The Hershey Hotel
Visit Hershey Botanical Gardens
When in Pittsburgh…
Staying at Drury Plaza Hotel – Pittsburgh
I've included affiliate links to Amazon for you to find some products easier. I may receive a small commission, but the price is the same for you. It just helps my blog out.
Happy Travels,
Rosemary