A visit to St. Augustine isn't complete without taking the tour with OLD TOWN TROLLEY TOUR. We have done tours with this company in Savannah and Key West when visiting and always find them informative and usually very entertaining by the drivers. Doing a hop on – hop off tour in any city is a great way to see a lot of the area, learn some facts, and best, no driving and looking for parking spots.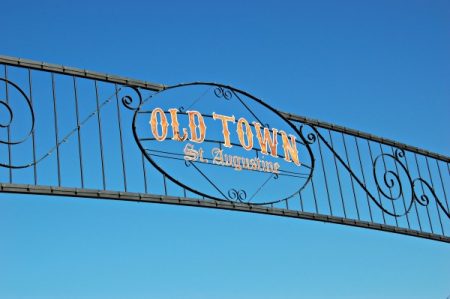 Your ticket is good for three days so you don't feel rushed to see everything just in one day. And if you buy your tickets online you will save on them.
This one took about 1 1/2 hours to make a full circle with 23 stops. An advantage that Old Town Trolley Tours have that some don't, you can get on and off at any stop. This is great so you can get off, explore the sights better, grab a few pictures, or try one of the many great restaurants if you are hungry, then another trolley will be along in about 15 minutes.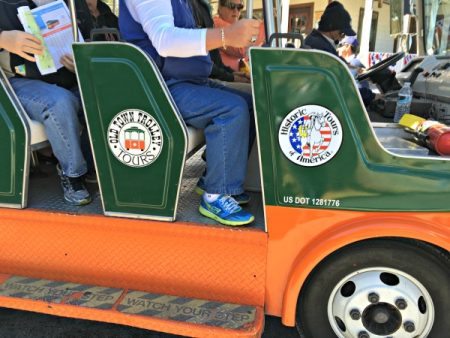 This trolley went through the historic district of St. Augustine, the oldest city in the USA. I have to admit I'm not a history buff so I didn't remember a lot of details from history classes, but there's always interesting facts your learn. Plus seeing a place and hearing details is a lot more fun than reading a book.
I like the facts or trivia with a little more personal interest to them. Henry Flagler was told he couldn't build a railroad from Miami to Key West – so he did. Of course the hurricanes wiped it out in later years. He built a church in memory of his granddaughter and daughter. Even in those days he was a very wealthy man and could do most anything he wanted but St. Augustine wouldn't have some of it's beautiful sites if it wasn't for him.
At the ticket office, I purchased a guide book for only $5 which gives a few more details about each stop and places there. What we usually do is ride the whole tour then go again, getting on and off at spots we want to see. There's always free maps available at every stop, and even most hotels or other attractions.
As in any city or downtown area, parking is usually a problem, or it can be expensive. Old Town Trolley offers free parking at a few of the stops so always take advantage of this. These will be marked on the maps you can pick up. There are also ticket "huts" along the way too so if you do need any additional information about sites or stops, this can be very helpful.
Another service in St. Augustine was the Beach Shuttle. This would take you over to the beach area, lighthouse, and even offered drop off/pick up at several hotels in the beach area.
You know we are always looking for bargains so Old Town Trolley offers discount or even free tickets to other attractions so always check it out to save some money.
At Stop 1 there is free parking and the St. Augustine History Museum is free with your trolley ticket. The Old Jail and
General Store
is here too and available to tour at a discounted price. These were very interesting and you will hear more about these later. Gift shops and a Spice & Tea shop was there also.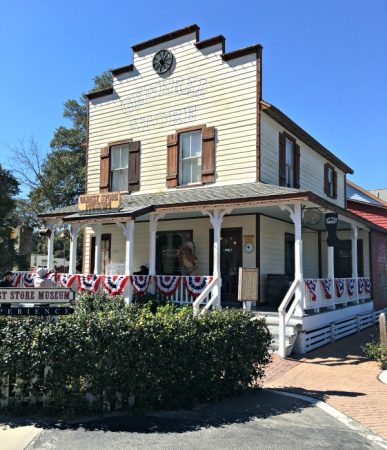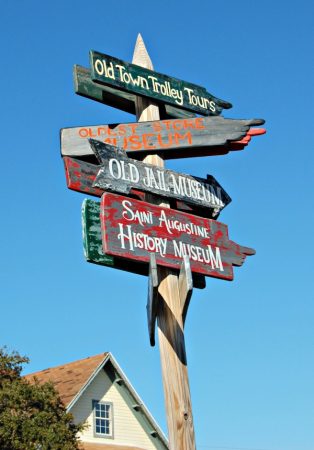 They didn't keep us in
The Old Jail
.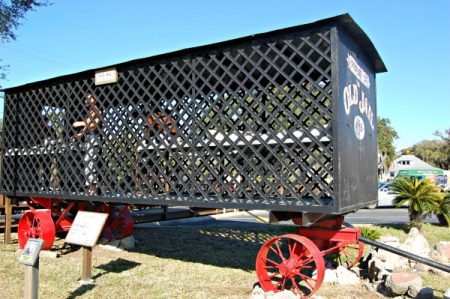 A few of my favorite things to photograph is doors and man hole covers – weird? The architecture from these historic buildings is beautiful. Can you just imagine who has entered these doors?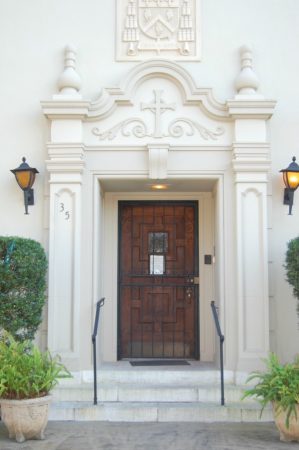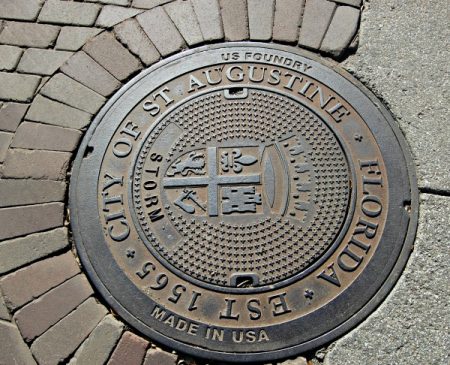 There's always so many things to see and tour, sometimes it's hard to pick a favorite but mine would probably be a toss up between
Whetstone Chocolate
and
San Sebastian Winery
. Wine and chocolate – how can you go wrong? Both are stops on Old Town Trolley.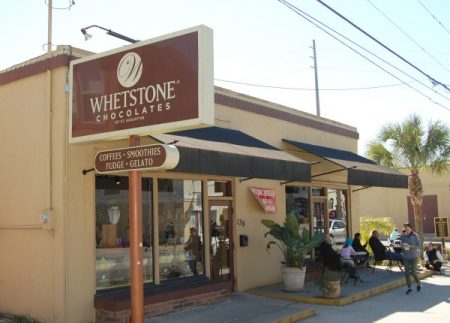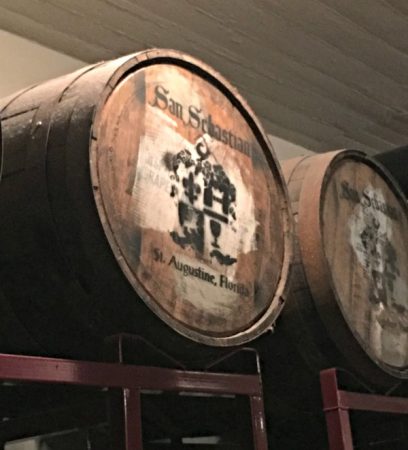 Here's a few more favorite pictures of churches.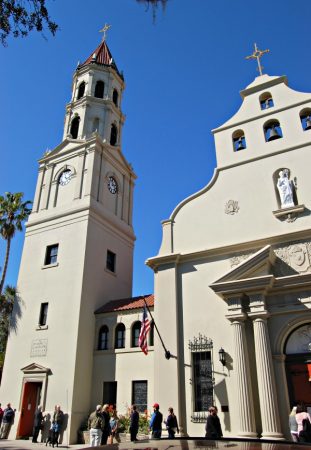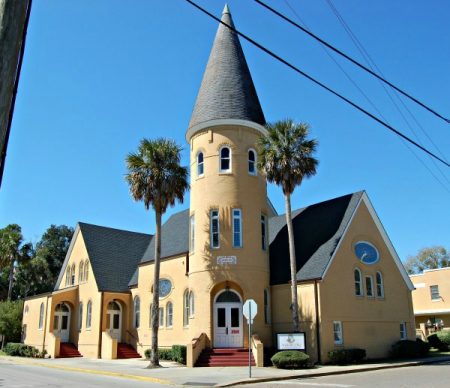 Those pesky power lines always gets in the way. Don't tell anyone but I have been know to have Don take a sign off a door just to get a better picture, but we always put it back.
Keep watching for more of our trip to St. Augustine. Oh and there is a beach close by.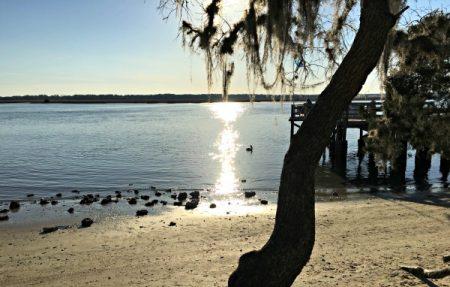 Have you been? What was your favorite sites to see?