Experience Frank Lloyd Wright at Florida Southern College
Take a tour of the Florida Southern College campus which offers an incredible look at Frank Lloyd Wright's architectural genius with the largest single site collection of his architecture anywhere in the country. On a recent visit through Central Florida, what we experienced was nothing short of amazing.
After touring a few more of Frank Lloyd Wright homes, I have truly become a fan and want to see more. What about you?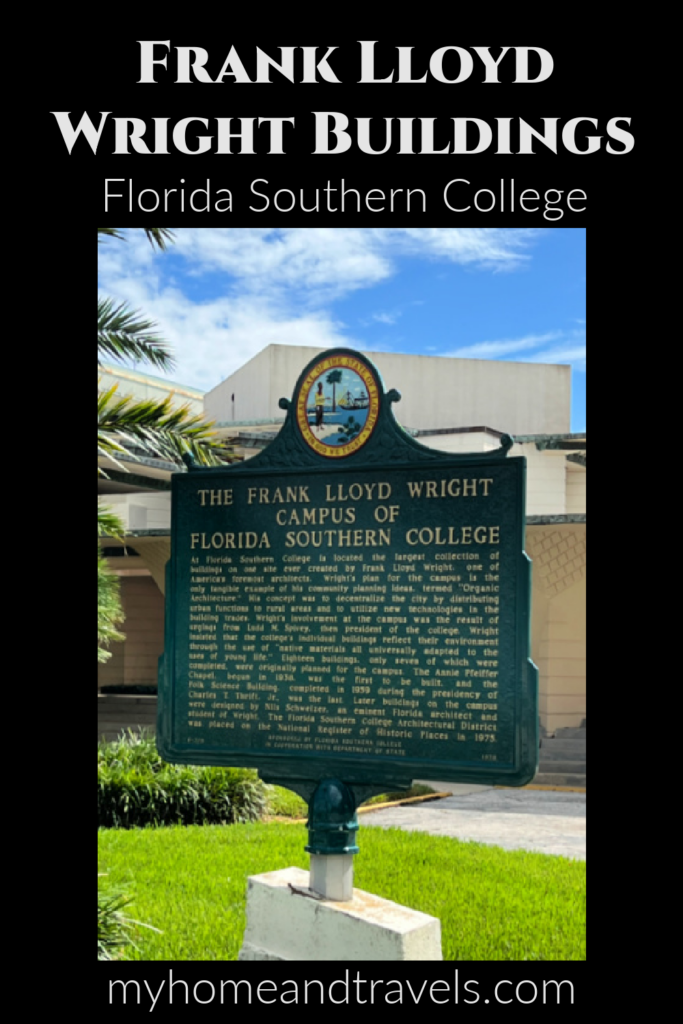 Located just off I-4, midway between Tampa and Orlando, Florida Southern College is well-respected as both an educational institution and a historical site. Founded in 1885, this college has long been known for its incredibly high educational standards, its impressive collection of Frank Lloyd Wright architecture, and its status as a historical landmark.
The Frank Lloyd Wright Story
Many people know the signature look of Frank Lloyd Wright's architecture, but not so many know how he came to his unique style and designs. His unique take on structure design can be traced back to his childhood and early adulthood. Wright was raised in rural Wisconsin, a goldmine of natural beauty. As a young adult, he studied civil engineering at the University of Wisconsin and then apprenticed for a short time with Joseph Lyman Silsbee in Chicago before moving on to an apprenticeship with Louis Sullivan at Adler & Sullivan.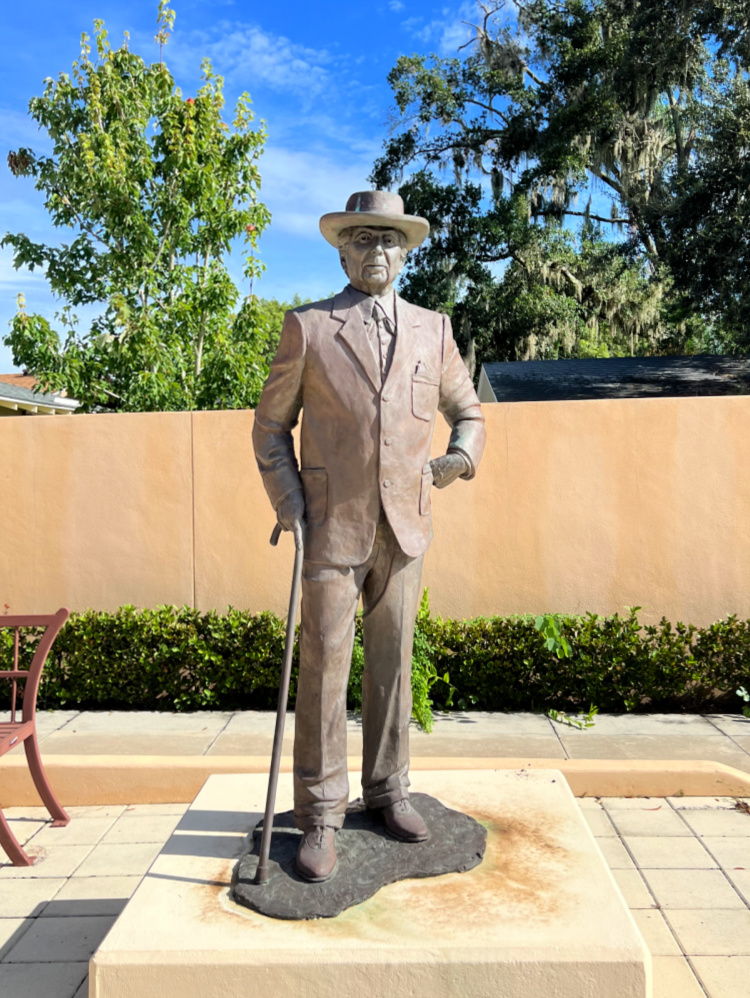 This combination of an inherent love of nature and sensibilities of modern architecture led Wright to his signature style of combining bold lines with plenty of open space to allow nature to visually enter the structure, as well as his Ursonian home concept. Both of these signature Wright concepts are famous today.
What is an Usonian Home
The brainchild of Frank Lloyd Wright, the Usonian home is one that is designed with form and function in mind and devoted to the exclusion of needless frills. This style was centered around straightforward interiors that lacked ornamentation along with exteriors that featured flat roofs, large, cantilevered overhangs for passive solar heating and natural cooling, and natural lighting with clerestory windows. In addition, the entire structure is constructed using only local materials (when available) to further strengthen its connection with nature.
This was built as a model home of the Usonian style so it's not a complete home to meet fire codes.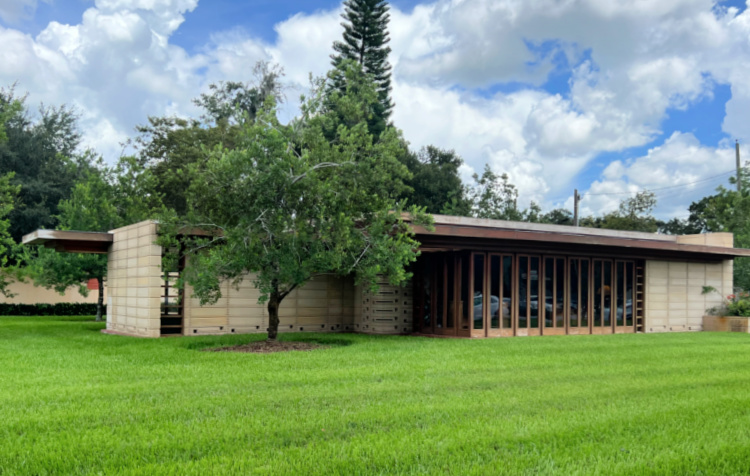 The Usonian home was conceived as the ultimate marriage of the beauty of nature and architecture, and of all of Frank Lloyd Wright's works, this style is the one that is perhaps the most well-known.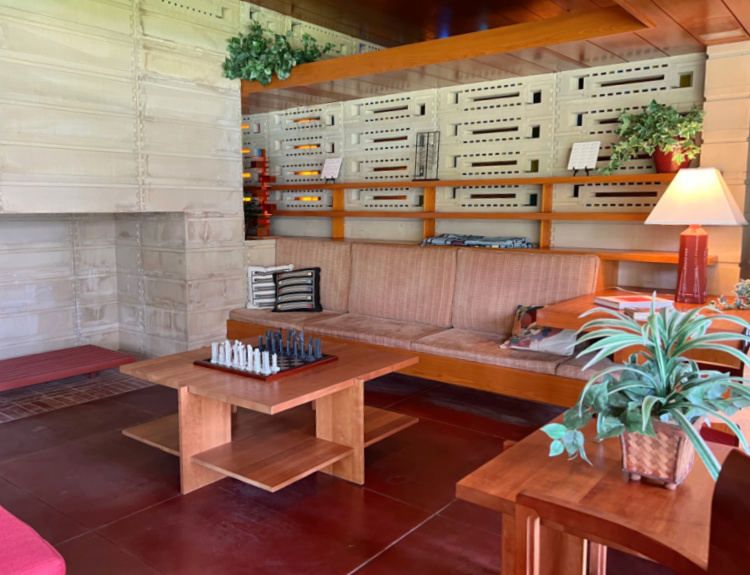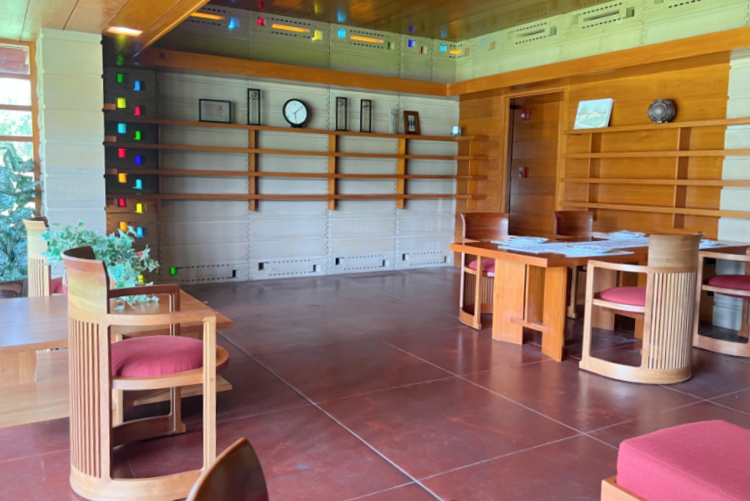 Experience Frank Lloyd Wright at Florida Southern College
As lovers of history and architecture, my husband and I both made sure that touring this college was on our itinerary for this road trip. Many people think that touring a college is reserved for potential students and their families, but they're open to everyone. There are several tours to choose from depending on your interest and time.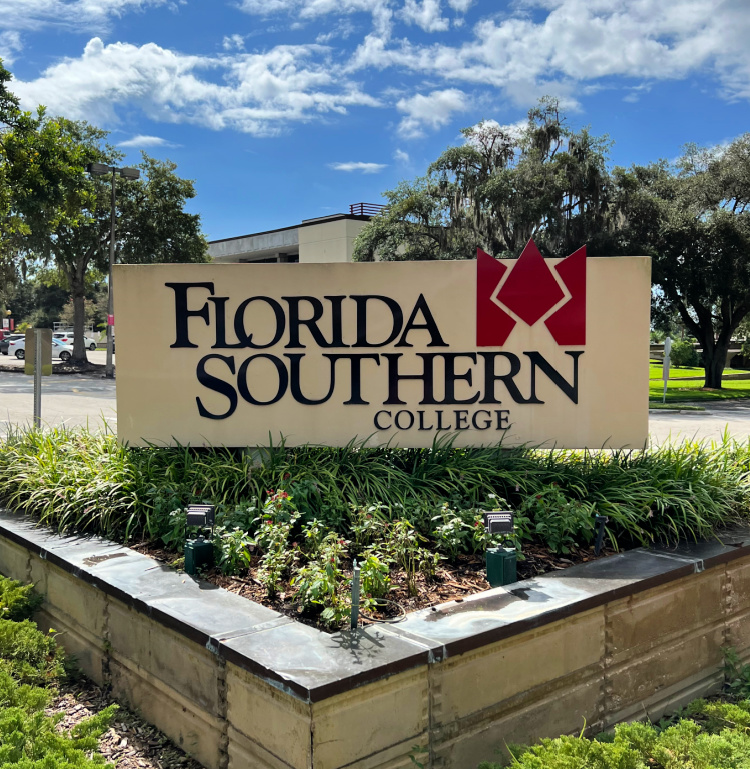 Whichever you choose, be sure to stop by the visitor center to take advantage of even more education materials long with collectibles and other fun items.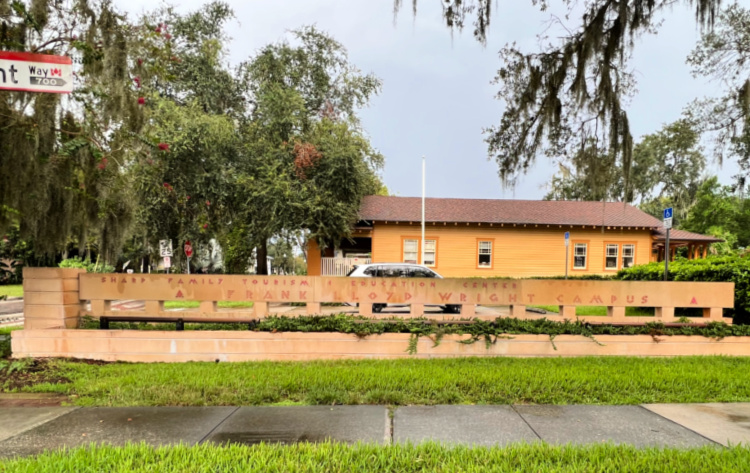 Tours of Frank Lloyd Wright Structures
You are offered a variety of tours to include a self-guided, guided, and Usonian House tour. Reservations are recommended at least 24 hours in advance. Find the pricing and more details HERE – TOURS.
You can take a self-guided tour of the campus and grounds using the provided souvenir tour maps. These maps mark each of Frank Lloyd Wright's 13 campus structures and offer information on each, allowing visitors to learn quite a lot about the design of the buildings and the campus.
You can take a guided tour of the college's recently completed Usonian Faculty house designed by Frank Lloyd Wright in 1939. This house was the first of what was to be a planned faculty housing neighborhood. It's an archetypical example of his Usoniona style, offering an authentic, first-person look into the architectural eye of the design icon.
From there, you'll be treated to the "Frank Lloyd Wright's Great American Campus" film, offering an overview of all 13 Wright-designed structures at the college. For those who prefer a more interactive experience, this is definitely the tour to take.
The guided tours are for those wanting to explore the various buildings of Frank Lloyd Wright including the library, chapels, the art building, plus the grounds on the campus. There's a basic tour, an in-depth tour, a behind the scenes tour and a tour after dark.
Any lover of architecture and Frank Lloyd Wright will consider these tours a must while in Central Florida.
A Few of Frank Lloyd Wright Structures on Florida Southern College Campus
A more modern look.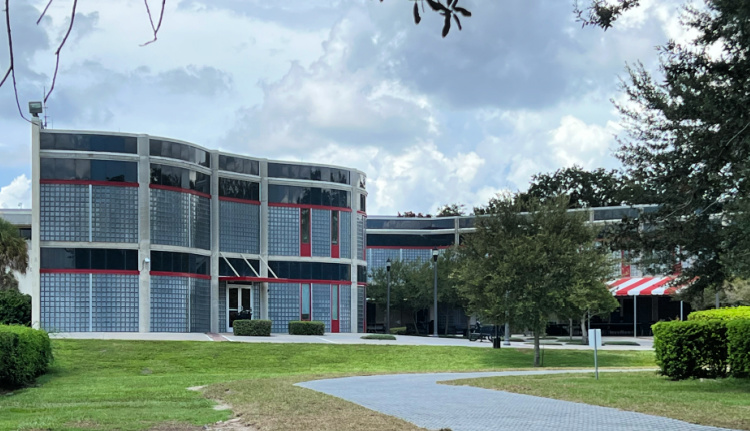 Roux Library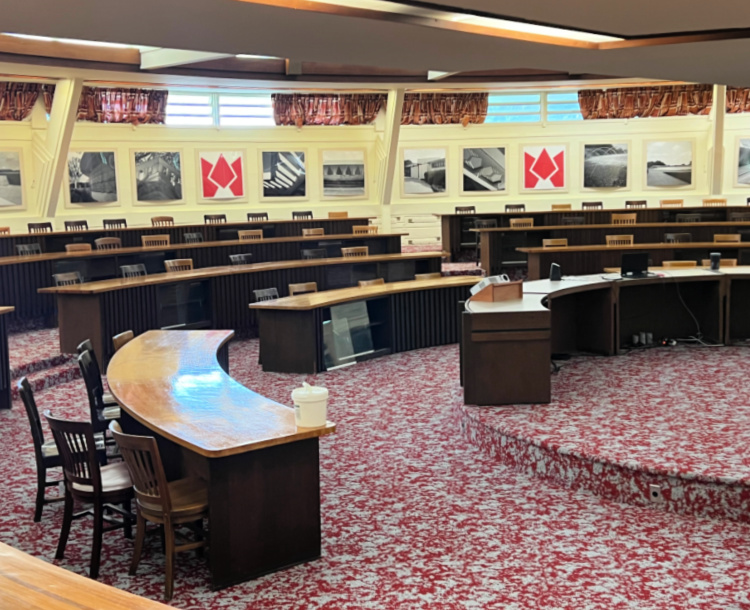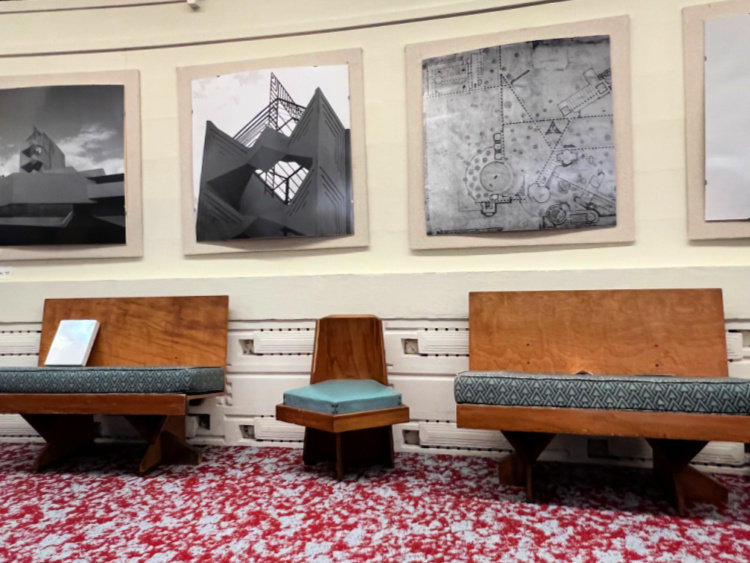 Danforth Chapel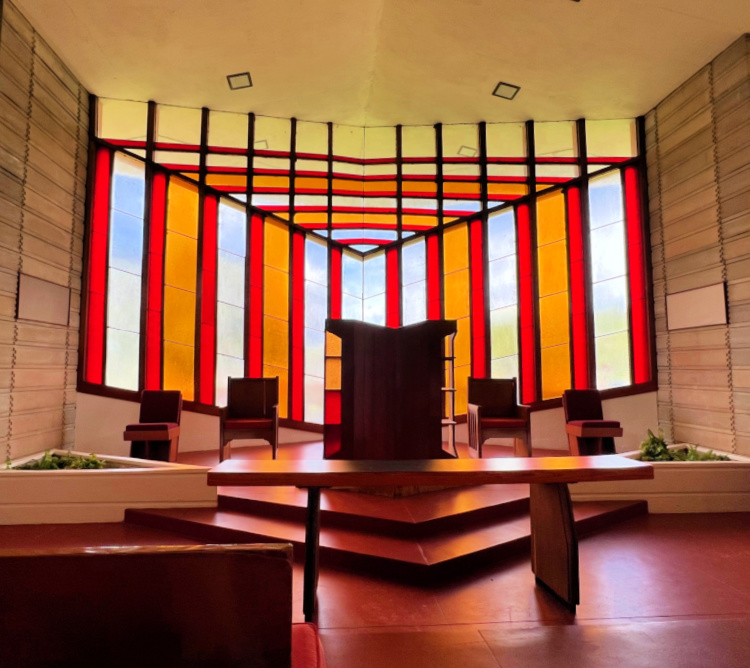 The Esplanade kept students out of the weather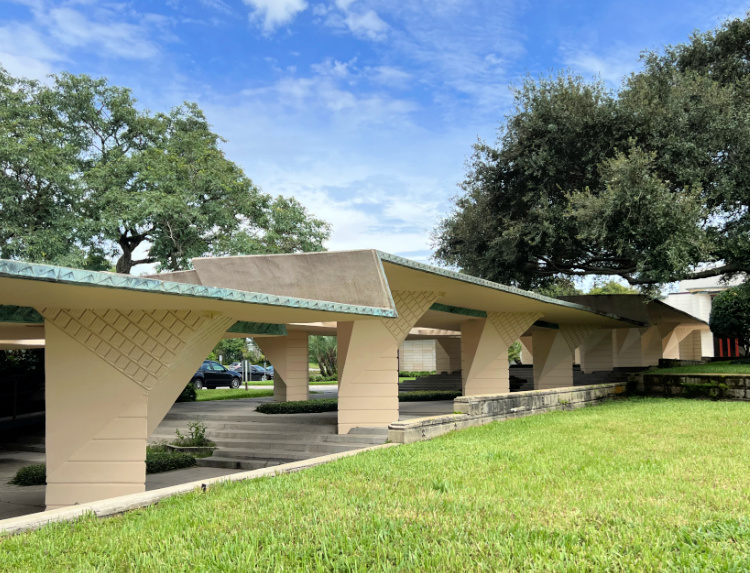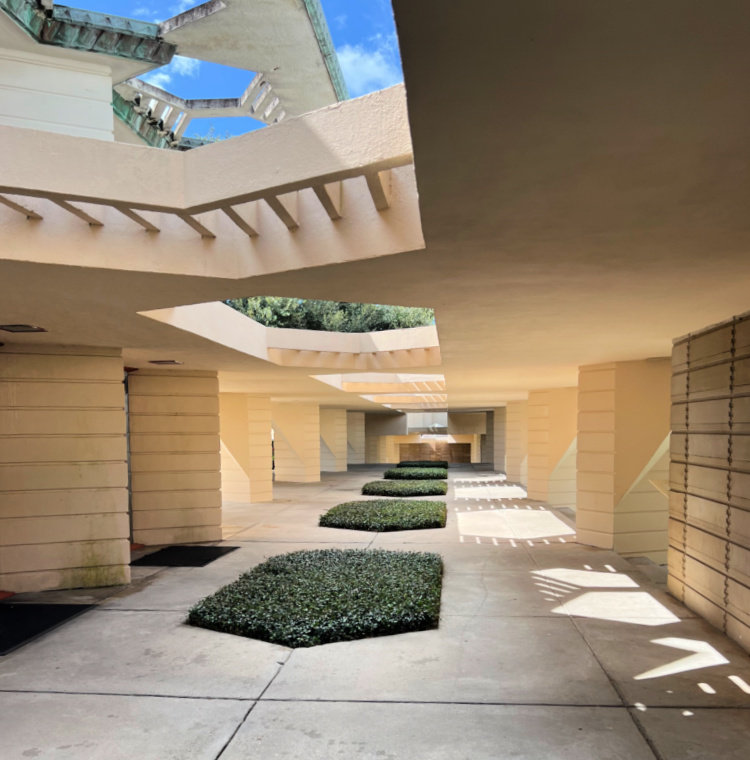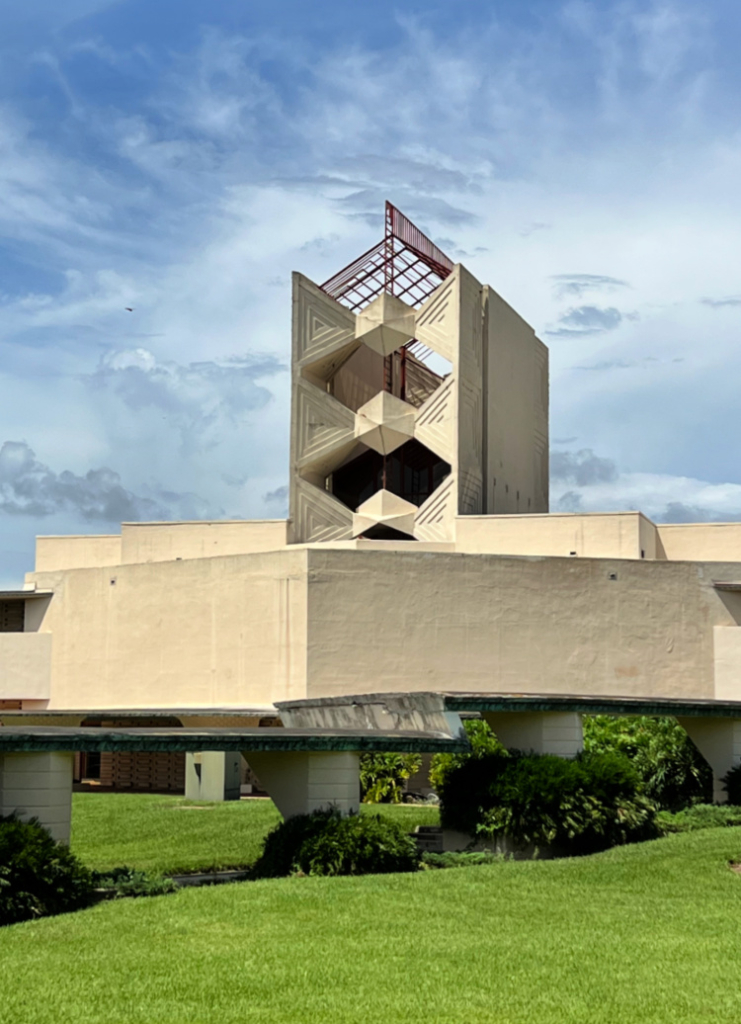 Even the water fountain has his touch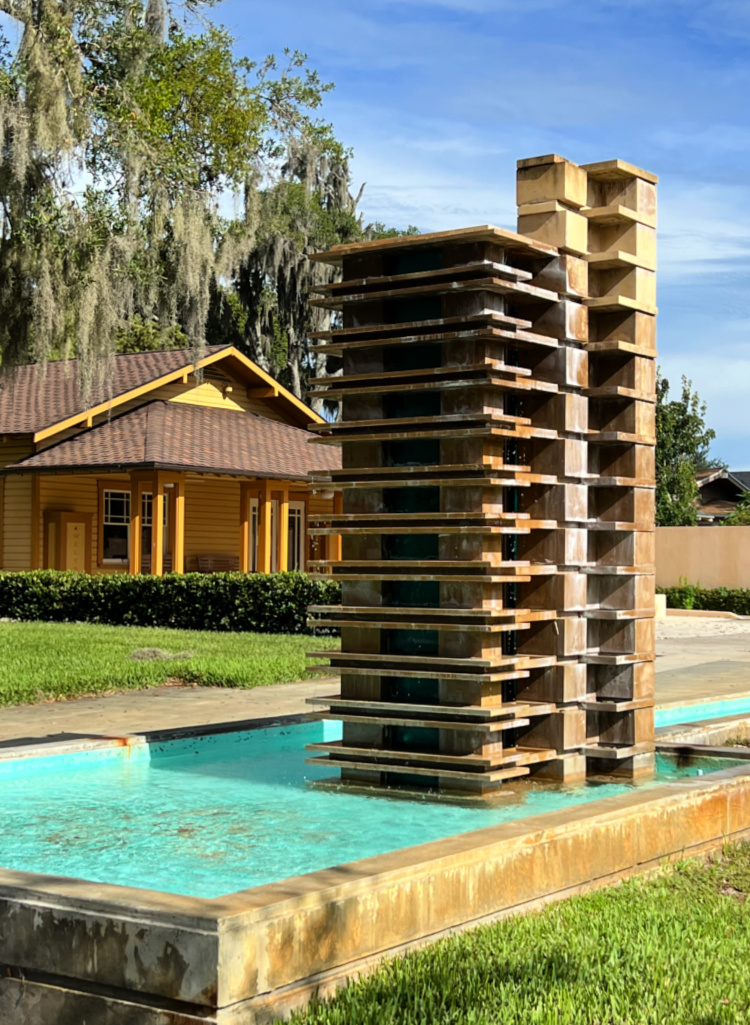 Always more to see
This is a tour I would take a second time to have a bit more time to see things I missed the first time. I would suggest a tour on your own, at your own pace, then one of the guided tours.
One of the most famous Frank Lloyd Wright's buildings is Fallingwater. I had the opportunity to tour it and can share it HERE.
Visit Central Florida
Need more ideas – WHAT TO DO IN CENTRAL FLORIDA
I've included affiliate links to Amazon for you to find some products easier. I may receive a small commission, but the price is the same for you. It just helps my blog out.
Happy Travels,
Rosemary