What's the first thing you might think of if you are going to visit Memphis? Is it music and barbecue? Yep – for us too. A tour of Sun Studios, the birthplace of Rock and Roll, was at the top of the list. More about BBQ and music later.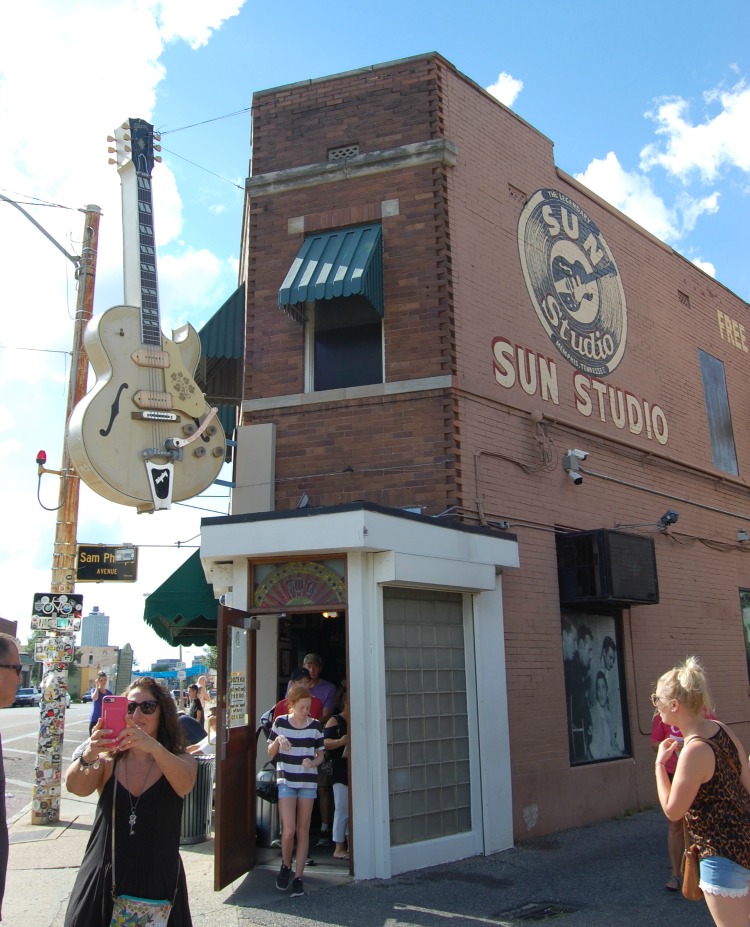 Thank you to Memphis Travel for providing tickets for this tour, but remember the review and opinions are mine. I have to say, we loved Sun Studios.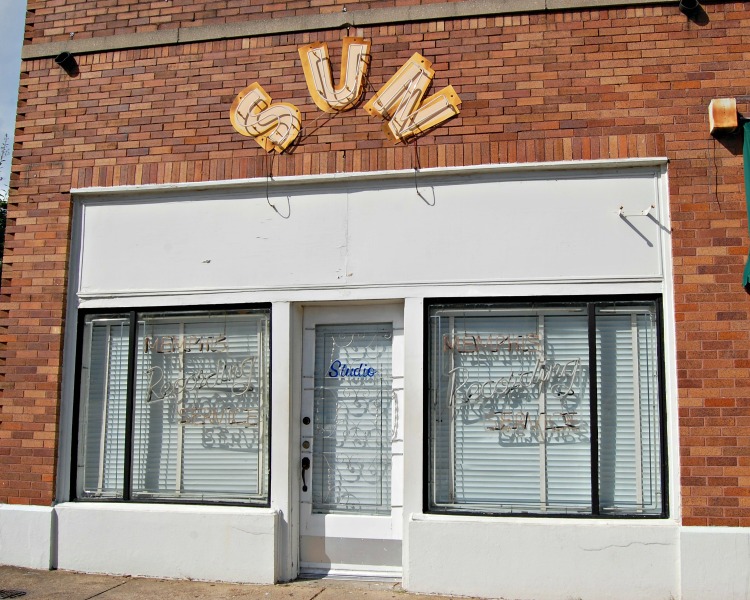 Sun Records and Recording Studio is like the Holy Grail destination of rock and roll for any music lover, especially those growing up around the South. But it's also important the influence it had and history to the entire music world. What if Elvis Presley didn't want to make a recording for his Mother? As they say, the rest is history.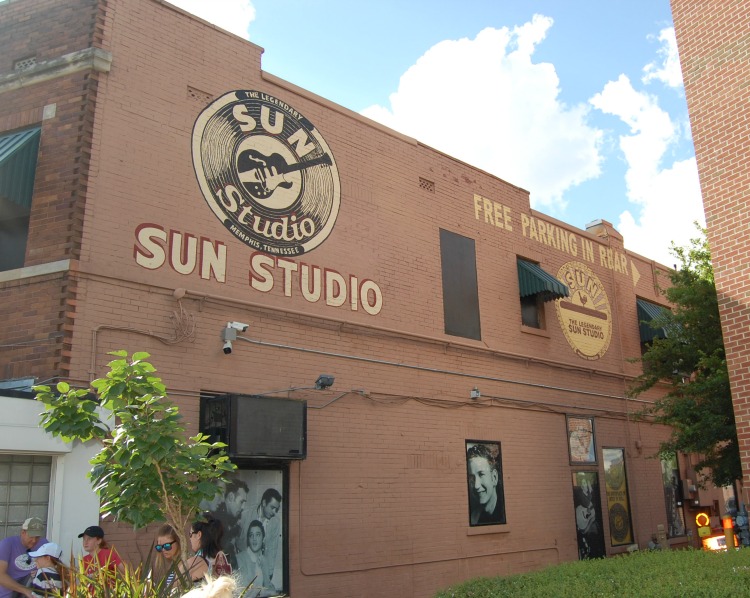 A few people may have heard about Sun Records recently from the show on CMT – Country Music Television. I asked our tour guide about the show. A lot of it was based on true stories, especially the artists which got their start at Sun, and brought Sun to fame. But as with many shows, the truth was heavily embellished when it came to the characters, especially Sam Phillips and Marion Keisker. Marion was secretary at Sun, and if it wasn't for her pushing Elvis to Sam, The King might have never been discovered. I'm very disappointed there will not be a Season 2.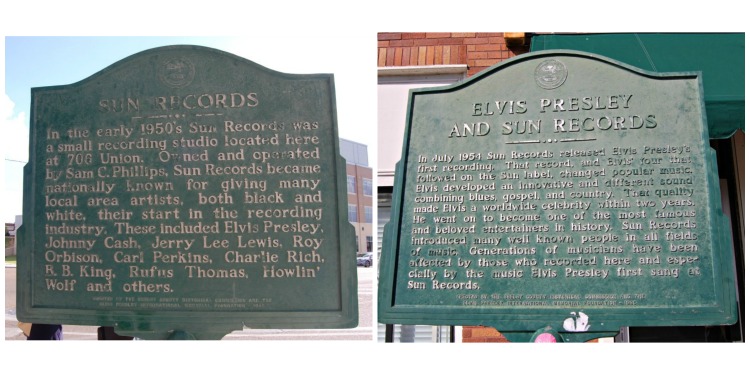 Just a few things you will see on the tour.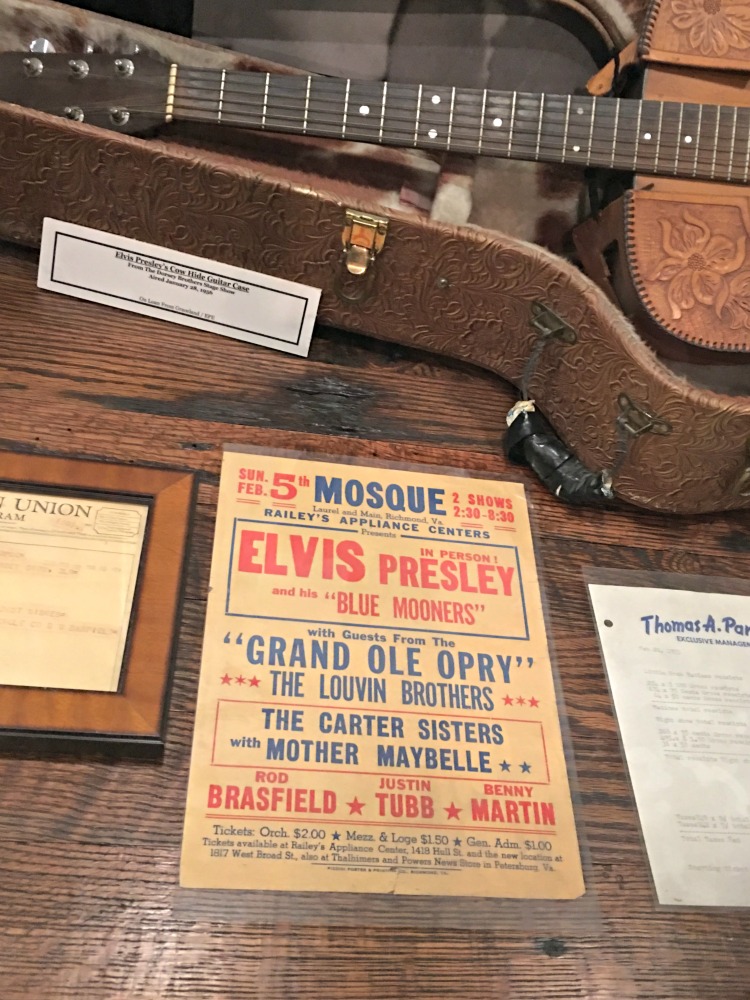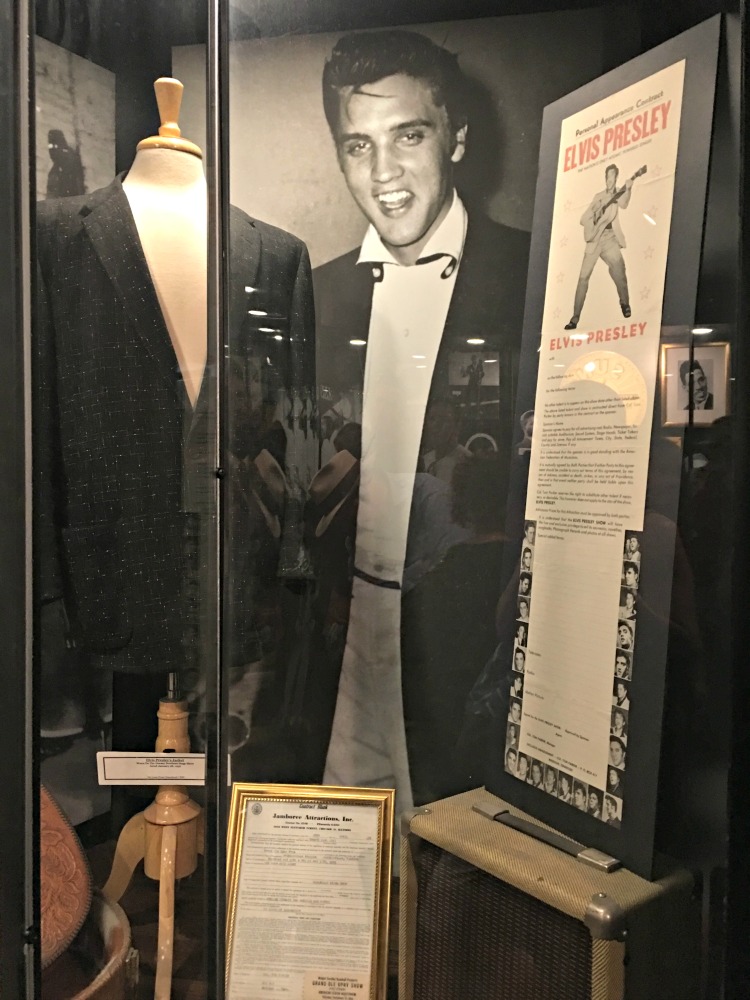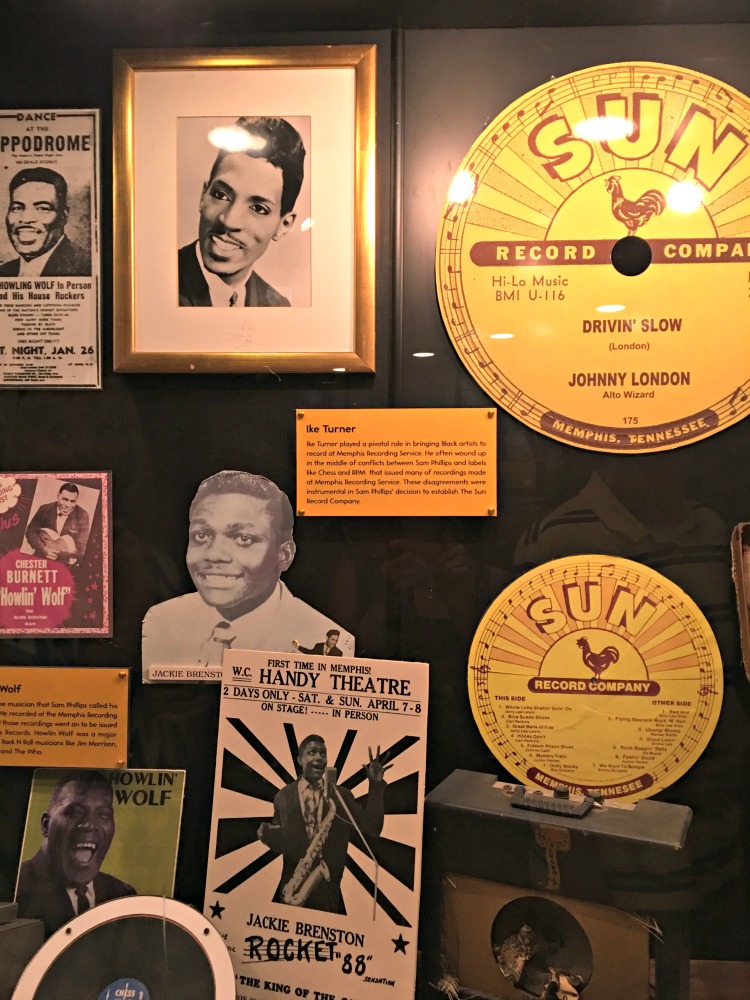 You may remember my husband Don is a record collector. This place was a dream come true for him to visit.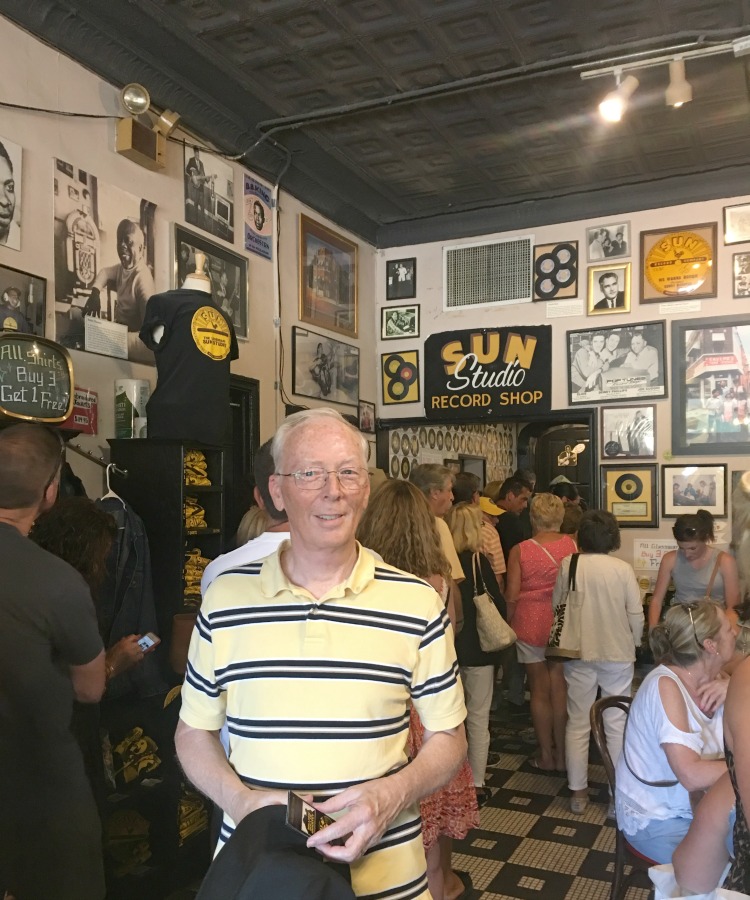 Sun Studio is still in the same location as when it opened. The inside office area has been re-created with antiques and vintage items to give you the feel you stepped back into 1950's.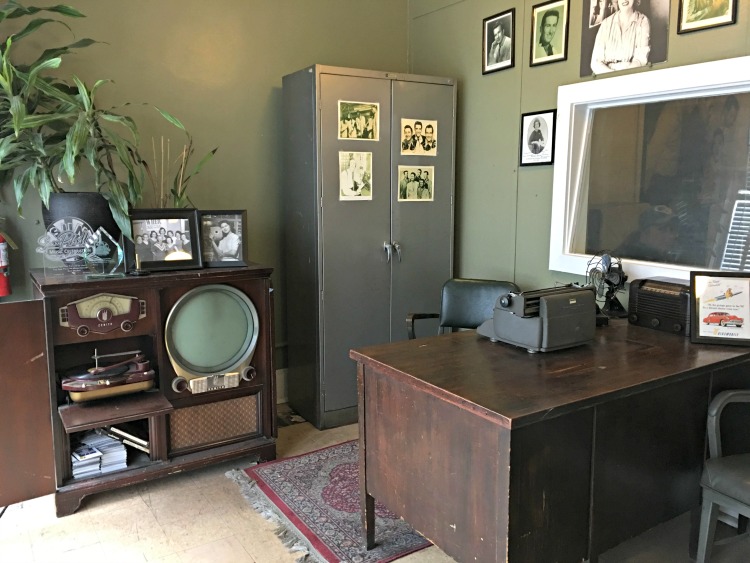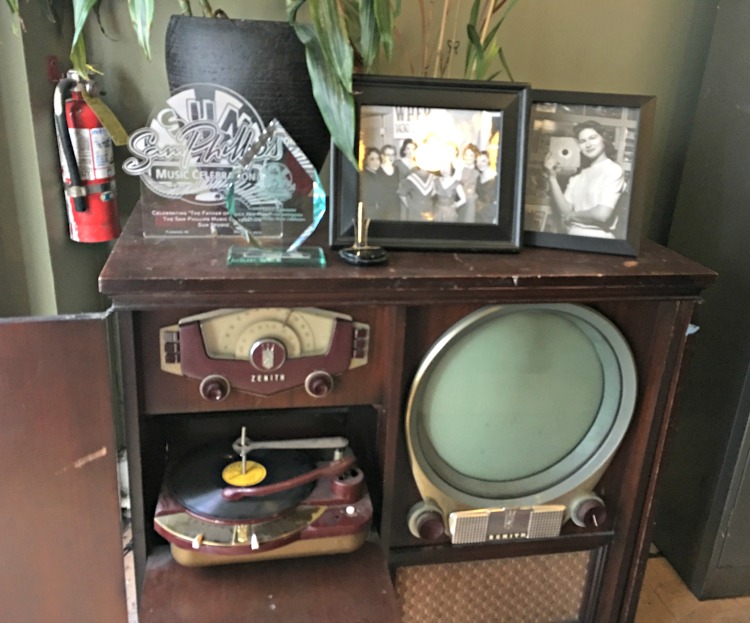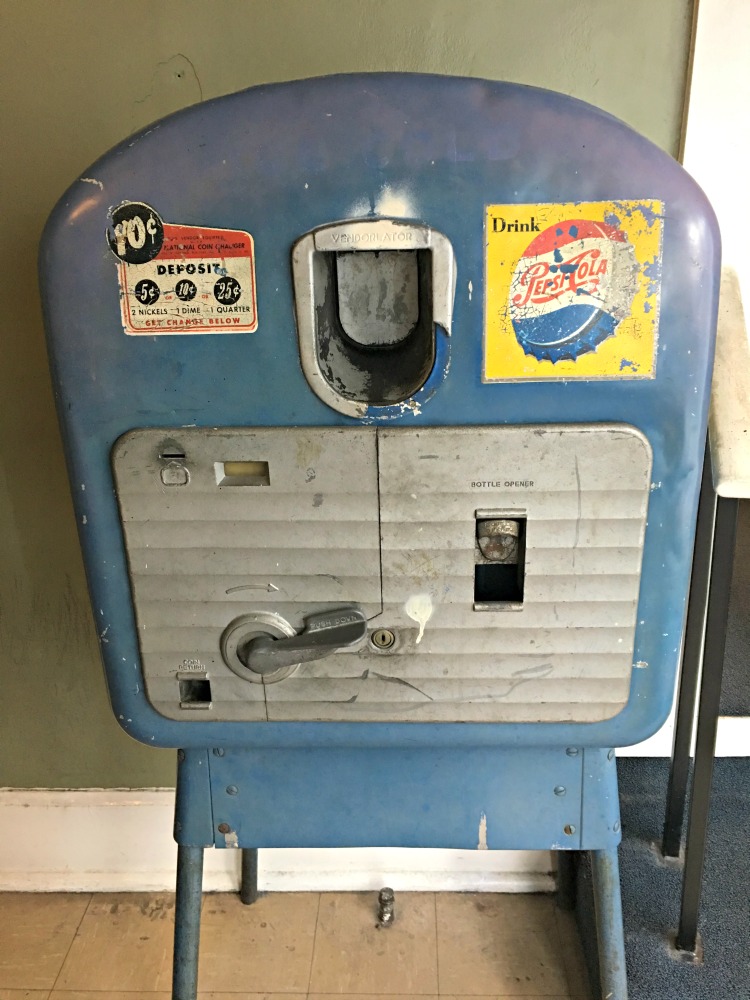 The recording studio part is still covered on the walls and ceiling with the same acoustic tiles.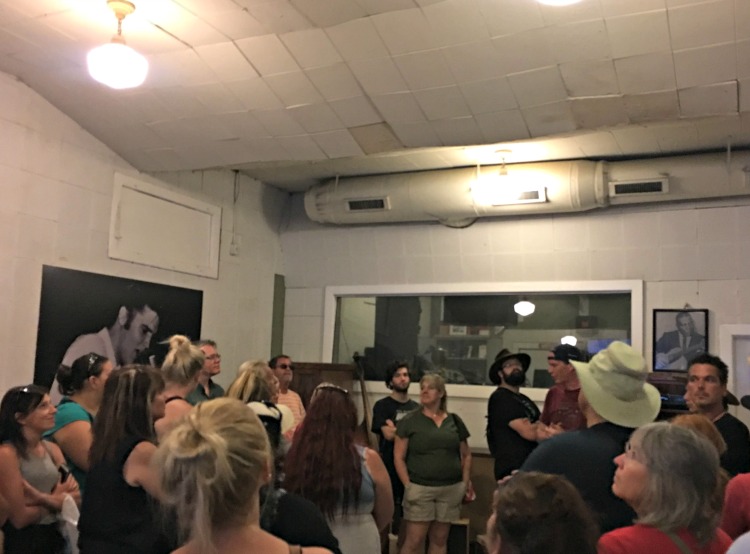 The Million Dollar Quartet, was made up of Elvis Presley, Jerry Lee Lewis, Johnny Cash and Carl Perkins. On December 4, 1956, an impromptu jam session purely by accident created what is known now as the Million Dollar Quartet. Perkins had come in to record and Sam decided to try a new piano player, Lewis with the group. Elvis, who was now with RCA, and Cash, just happened to drop by. Who wouldn't love friends like this to just pop in and begin playing?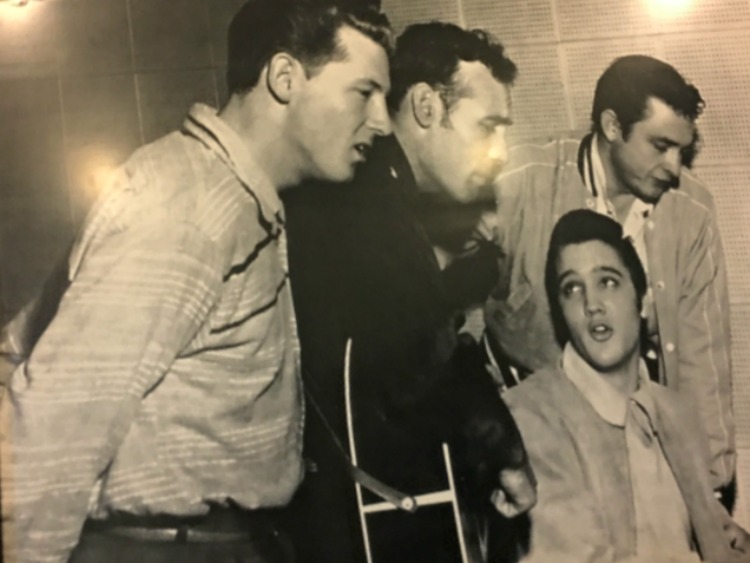 So many great pictures hang on these walls – don't you wish walls could talk? You will find those performers which you might not recognize. Here of course you will recognize Roy Orbison, always in those signature sun glasses, but what about this other guy? That's Charlie Rich, another Arkansas boy, later known as the Silver Fox. And of course at the top – Elvis.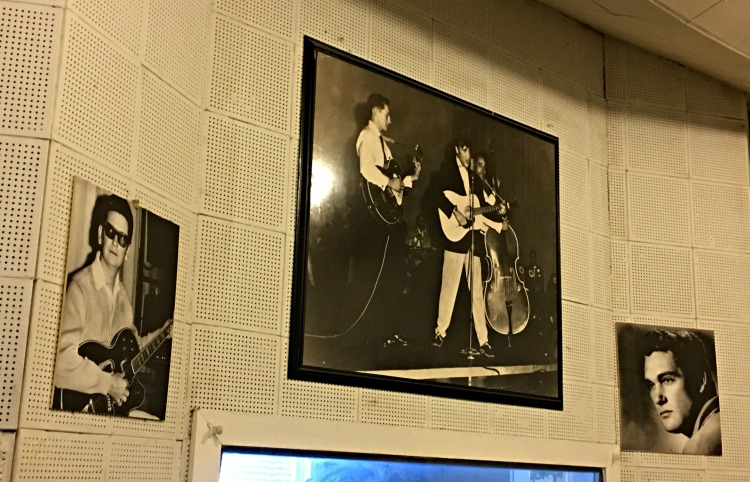 Does it look like the cleaning crew missed a spot? This is actually where Elvis stood making his first recording. I will disclose I am a huge Elvis fan, and this was just fascinating to have this still in place.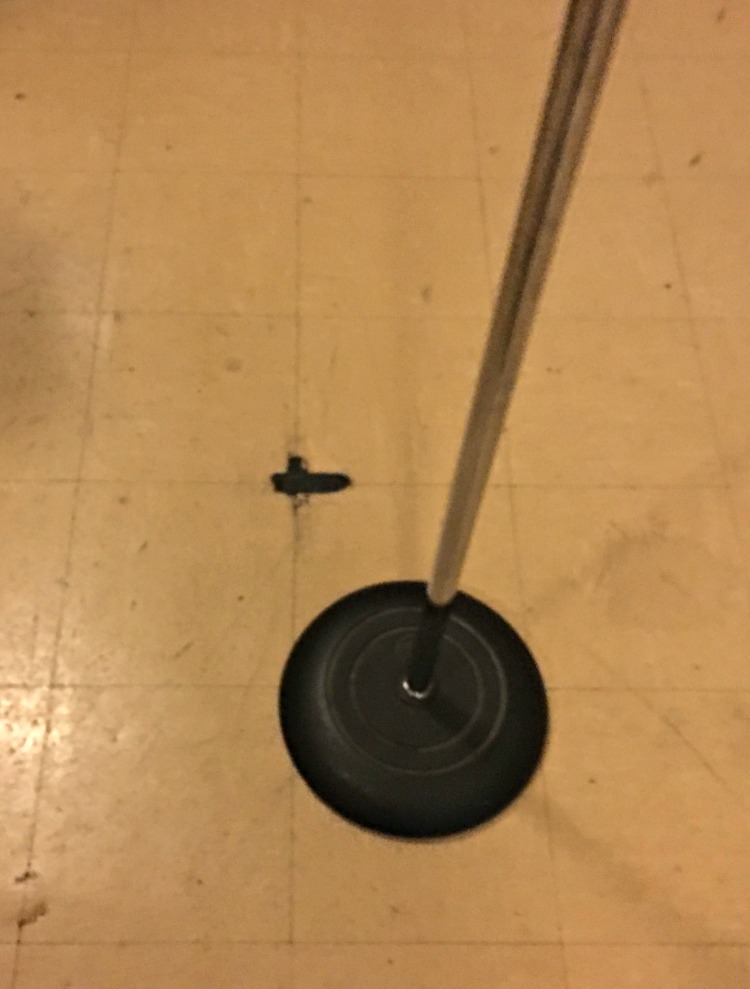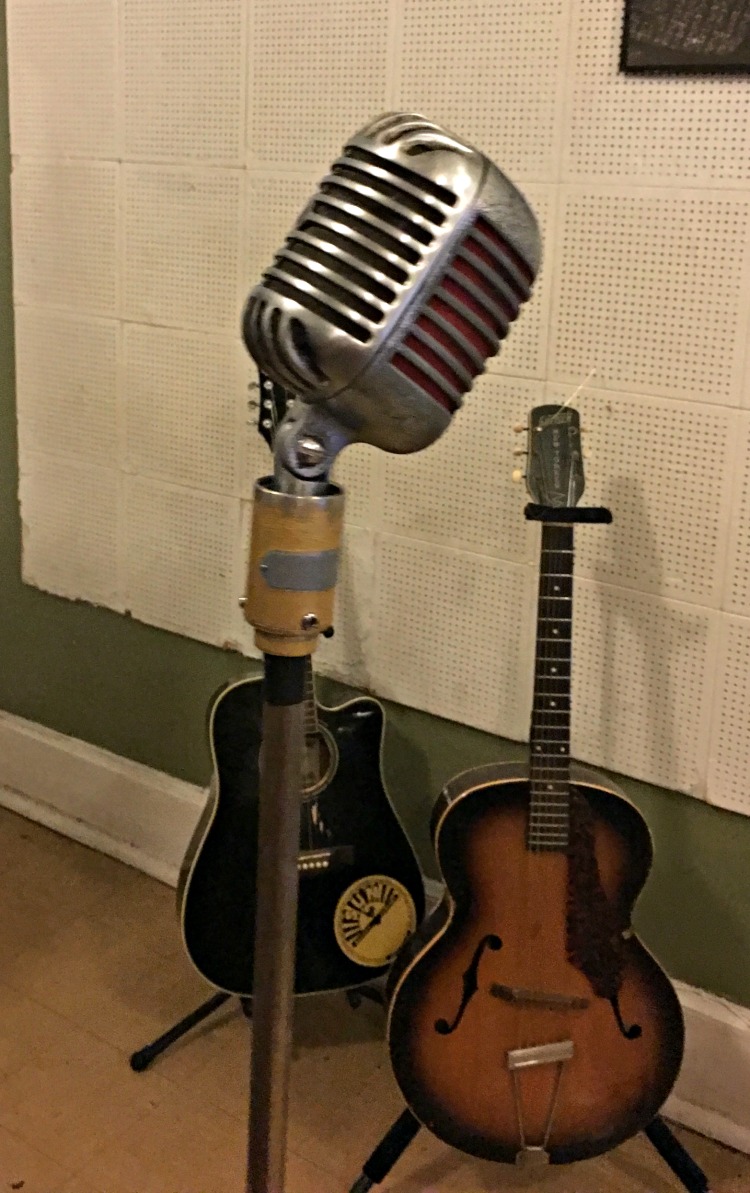 The tour guide was great to give us a lot of history of the studio, it's artists, and how other places in Memphis was a part of this story.
WHBQ, was a radio station located in the Hotel Chisca. During a renovation of the hotel in 2013, many items were removed including this set up.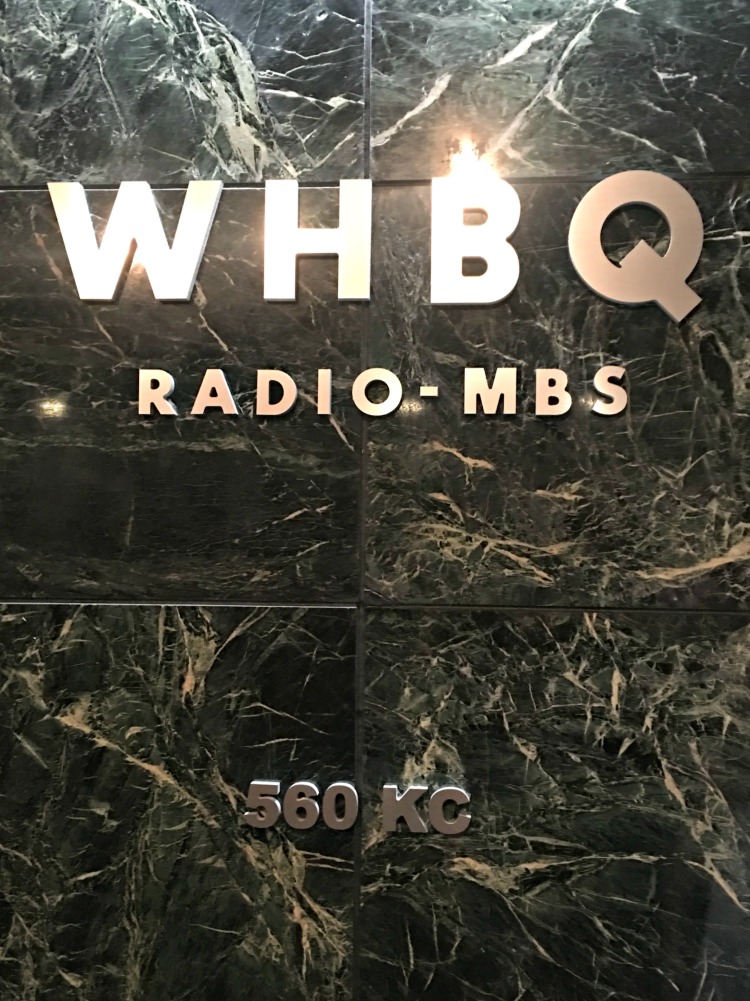 DJ Daddy-O Phillips once played That's All Right more than a dozen times per requests by phone and telegraph more than a dozen times straight.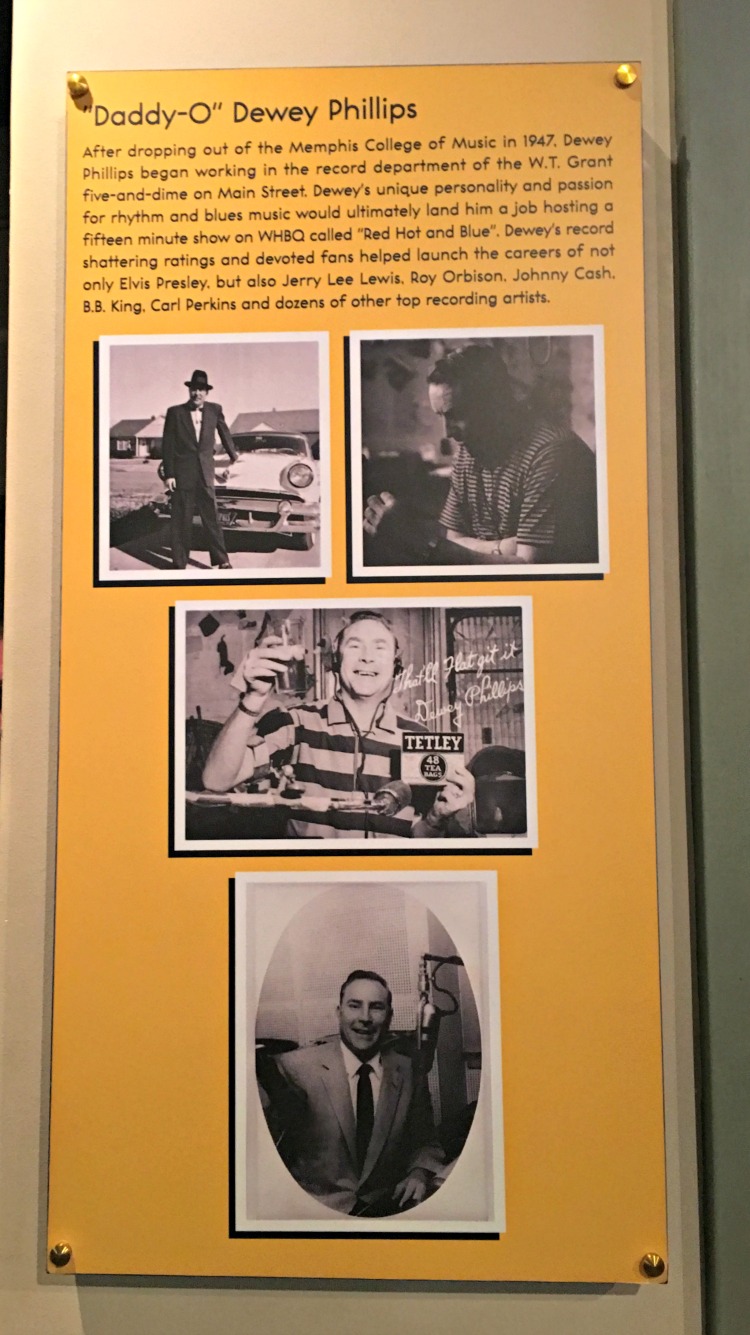 Notice the broken records on the floor – if he started playing it and didn't like it, down to the floor it went. Never to be played by him again.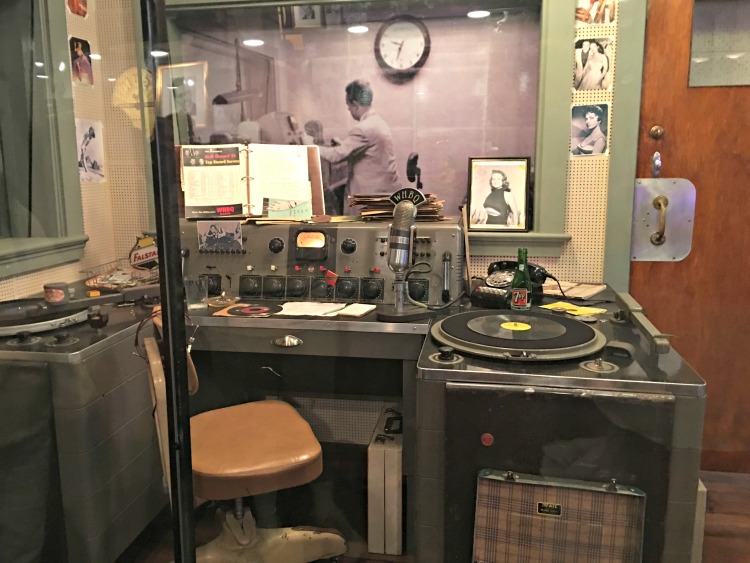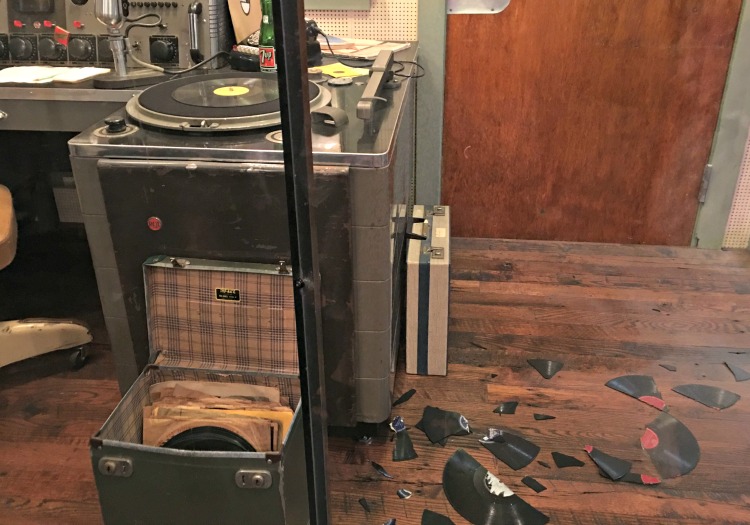 Sun Studio became known for all type of music, from gospel, blues, country, boogie and western swing.
Elvis & Sun Studio
Elvis came into Sun and spoke to Marion (the secretary) and paid $4.00 to record a song for his Mother. Sam Phillips wasn't around to hear this history in the making. It was with Marion's encouragement that Elvis was heard several times before signing a contract. With Sam having financial trouble, he sells Elvis' contract to RCA for $40,000. What a deal!
SUN Labels – real or fake
If you see a record with a Sun Label, only original labels are printed in brown and can be very valuable. If they are printed in black, it's a reproduction. Elvis' first 45 That's All Right is worth about $6ooo. but that would be a rare one in excellent condition. Although albums were produced, 45s are most sought after.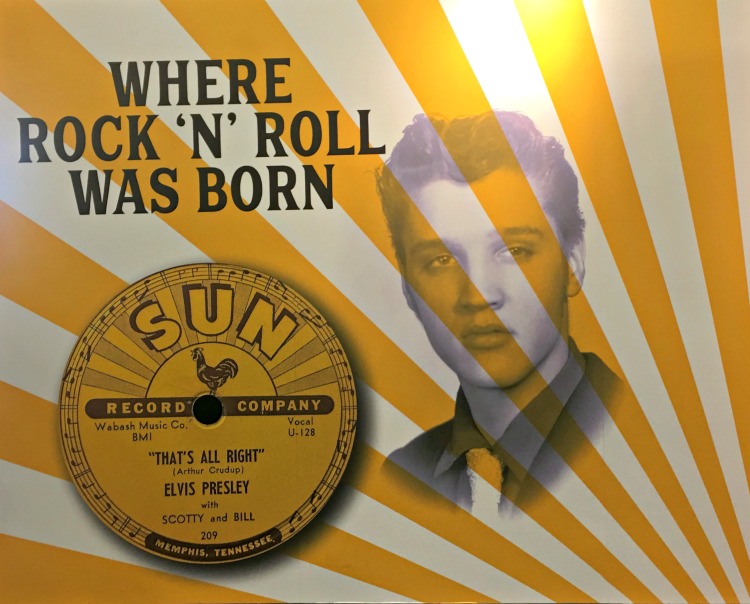 As a music and record lover, a tour of Sun Studios is worth the time. Tours are conducted several times a day and the lobby of the gift shop will be very crowded.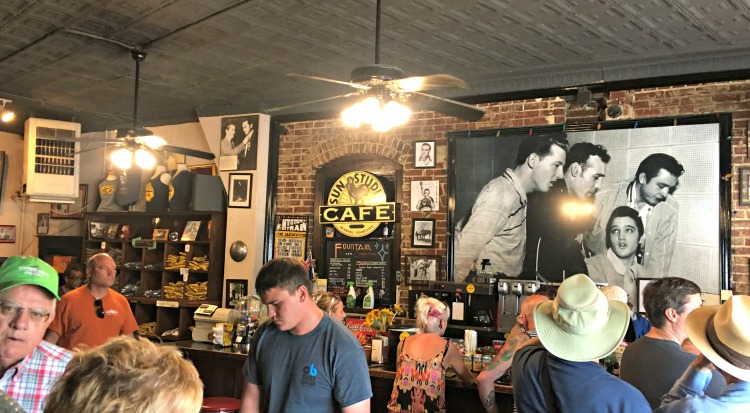 Plan to stick around a little after the next tour begins to have time to look around. Grab a snack or drink, and enjoy the history. For hours and admission prices, or more information, all of it can be found on SUN STUDIO.
As you walk through the doors, just remember who else walked through them about 60 years ago.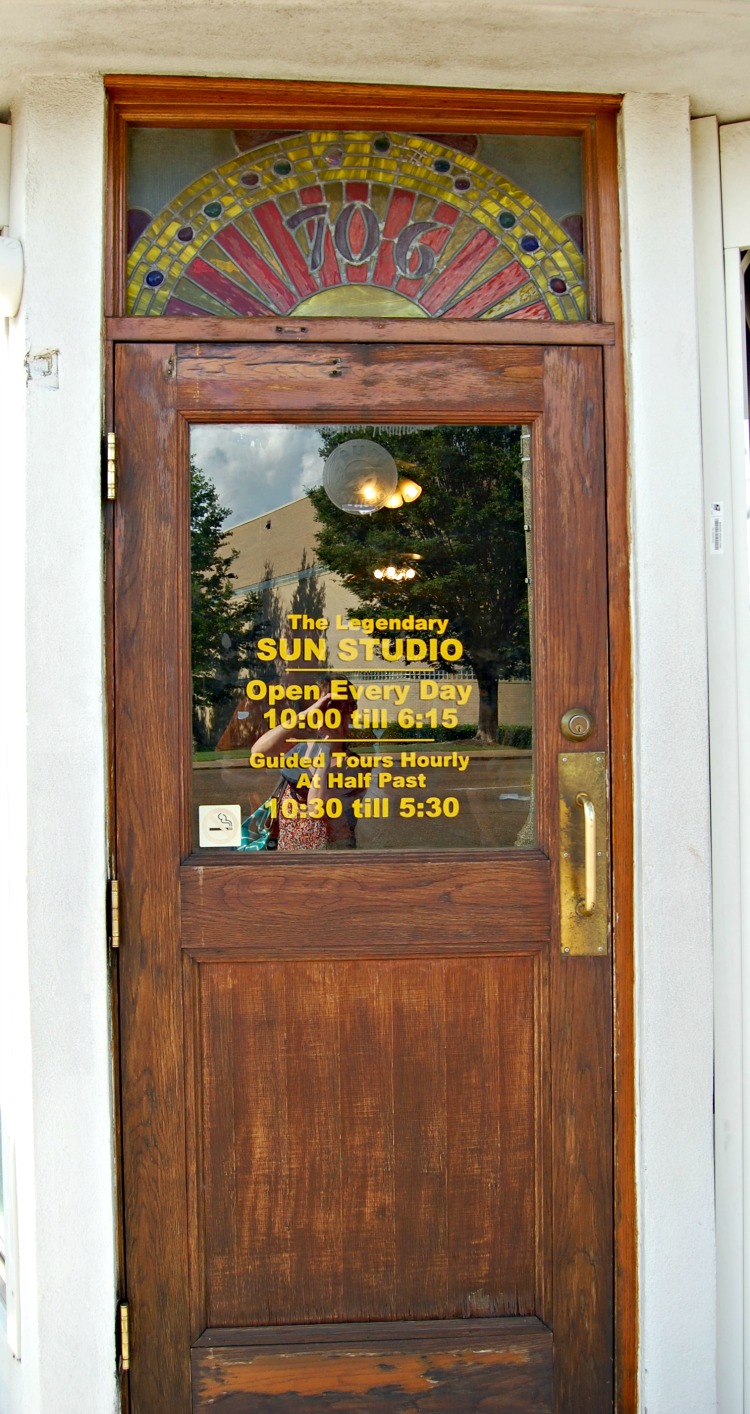 What else can you plan on visiting while in Memphis? Memphis Travel can help you out. Stax Records, The Peabody, Cotton Exchange Museum, Memphis Zoo, and of course, Graceland are just a few places we visited.
I've included affiliate links to Amazon for you to find some products easier. I may receive a small commission, but the price is the same for you. It just helps my blog out.
Happy Travels,
Rosemary