Visiting Walt Disney World Without Kids
Is it even possible? Should adults consider visiting Walt Disney World without kids? If you're asking me my opinion, the answer is yes. 100%. Every adult should try Disney World kid-free at least once in their life.
Now, don't get me wrong…I know that the majority of people visiting Walt Disney World are families full of kids. And trust me…it makes sense. BUT, just because that's the norm doesn't mean that it's the only way to explore Disney World and still have fun.
There are many couples in the world like us these days – an empty nester with no grandchildren.
Did you know you can have your wedding at Walt Disney World?
In fact, there are so many great reasons that adults should consider visiting Walt Disney World without kids! Here are just a few reasons to make your Disney trip "kid-free"!
If you're ever considered one place to go kid-free, Walt Disney World needs to be on your radar!
Walt Disney holds tons of moments to bond
When's the last time that you got to choose rides that you wanted to ride, without any restrictions? While waiting in line with your kids is fine, there's just something exciting about being able to ride any ride that you want. Roller coasters, thrill rides…you betcha. It's all possible with you are visiting Disney kid-free!
The communication between adults will be running rampant
If you've been craving some one on one time and communication with other adults, a trip to Disney can make it happen. In fact, with all the hours that you spend walking around the park or waiting in line, you'll be amazed at just how much communication you can catch up on.
Just walking around some of the resort areas after dark and enjoying the wonderful gardens and lights is something you might not be able to do with kids.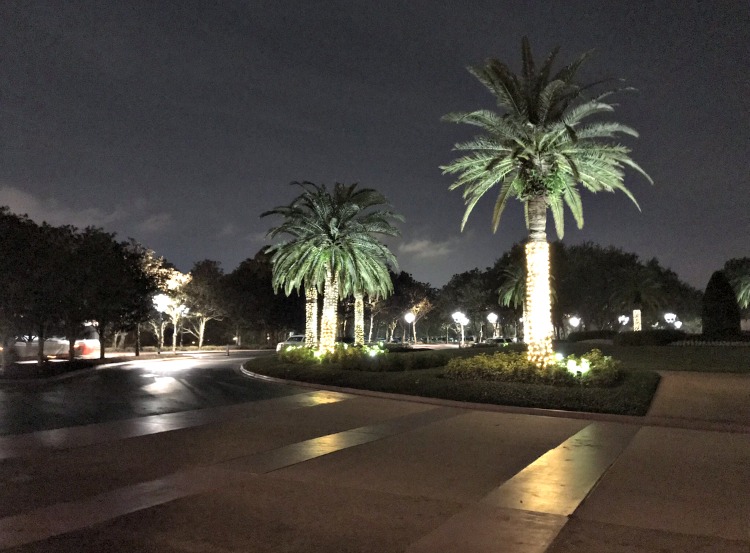 When's the last time that you got to have an adult conversation without the interruption of children or anyone else? If you're sitting and racking your brain, then it's been too long!
A glass of wine to end the day while watching fireworks – sharing Gelato in Epcot – experiencing one of the finer restaurants – these are just a few reasons it can be an adult only place to visit.
Piano music in The Grand Floridian is a great way to maybe unwind at the end of the day.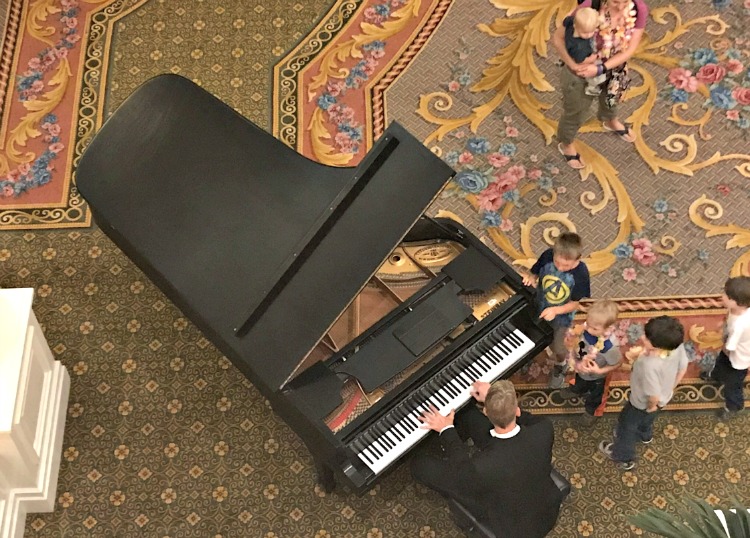 One of these days we will master the art of a selfie. That is Cinderella's Castle in the background.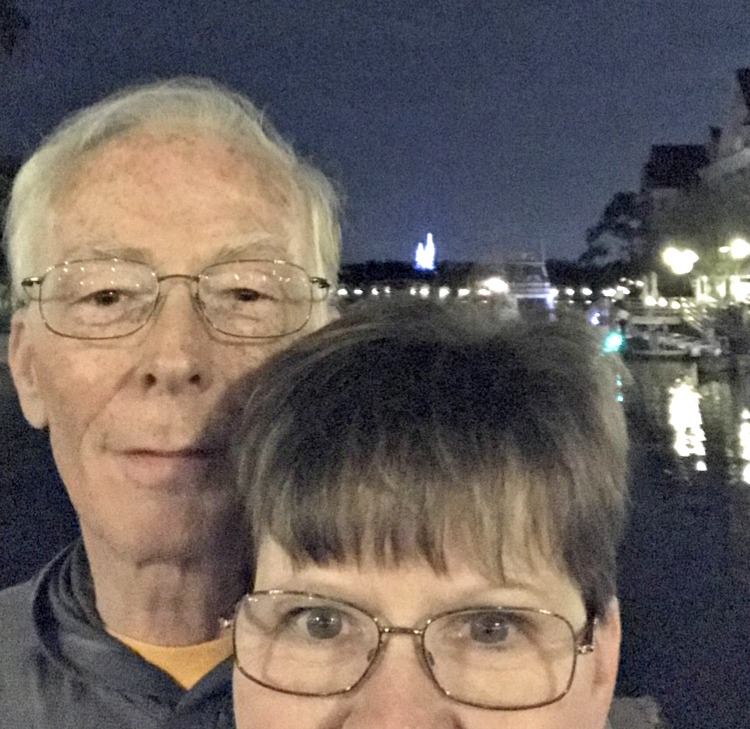 You can literally come and go as you please
While it may seem like I'm writing about all the things that you can do at Disney when you're kid-free…it's because I am! If you've ever visited with kids, you know that the time spent at the park may be limited by how much energy they have.
We love taking the monorail whenever possible. It's also a great chance to sit and relax a few minutes.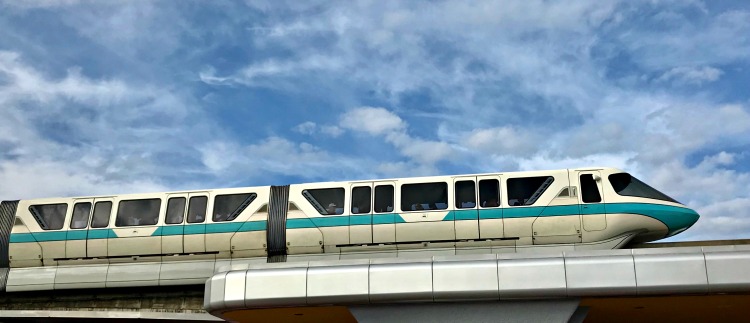 When you travel to Disney on your own, you get to decide when you want to come and go to the park, as you please. If you're tired, you choose when to rest. If you're needing a nap, you can take a nap and hit the ground running after.
Staying on-site also offers you many amenities as well – early admission, a dining plan, plus many others depending on the park you choose. Who doesn't love avoiding the longer lines and maybe the heat during the summer months.
Sounds like a pretty solid plan for visiting Disney kid-free, right?
Make certain you get pictures with all the characters as well
There's one thing that should happen no matter how old you are. When you're visiting Disney, make certain that you take the time to pose with the characters. They don't spend all day dressed up in costumes just for kids, ya know! Each and every Disney character that is there is trained in bringing joy and smiles to all varying ages. Just stop, pose and smile and treasure your adult-only pictures from Disney all year long!
Don't miss out on a truly fun vacation opportunity because you think that Disney is just for kids. That honestly couldn't be further from the truth. With all the food options, the ride options and the endless avenues of adventure waiting, you can be certain that Disney was created for all ages.
At Epcot, this was a favorite and it does have age and height restrictions.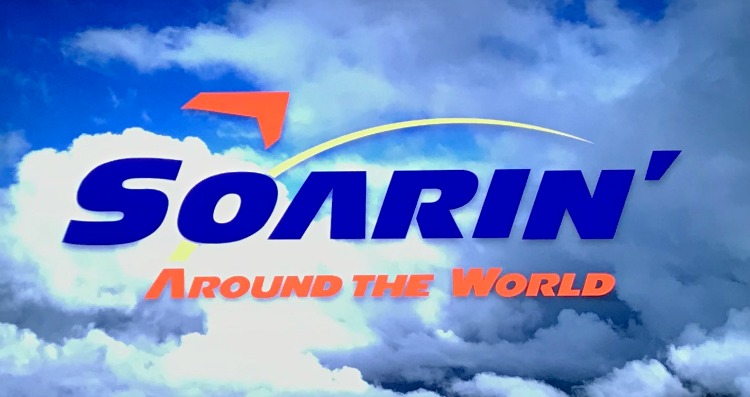 If you feel that you want to take the kiddos with you to Disney, plan a secondary trip and make it happen as well. One can never go to Disney World too much, so you'll love taking both trips as a super fun option! Sounds like a ton of great memories just waiting to be made!
One of my favorite trips was visiting Epcot during Christmas a couple years ago.
Another trip I'm planning is to attend the Food & Wine Festival in the Fall, and wishing I could attend the International Flower and Garden Festival which is open now and closes on June 3. Maybe next year.
Dates for the Food & Festival hasn't been announced yet for 2019.
Did you know Pinterest is also great for travel ideas? I have started adding many more to my Pinterest you can make your vacation plans.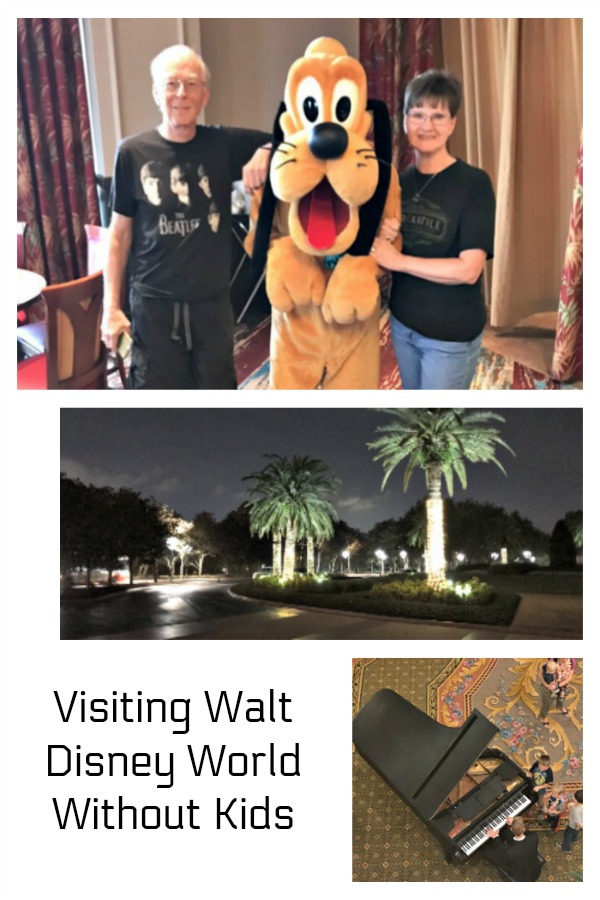 Has anyone ever attended one of these events? I would love your tips to making the most of these in one day.
How many times have you been to any of the Disney Parks? With or without kids?
I've included affiliate links to Amazon for you to find some products easier. I may receive a small commission, but the price is the same for you. It just helps my blog out.
Happy Travels,
Rosemary