Smoked Sausage Recipes For Supper
Who here loves smoked sausage? It's really such an underused food item that people tend to forget about. We love cooking with it because it packs such great flavor and is affordable as well. I will admit a lot of times we just grill it and eat alone, but have found how using smoked sausage recipes for supper makes family friendly and budget friendly meals.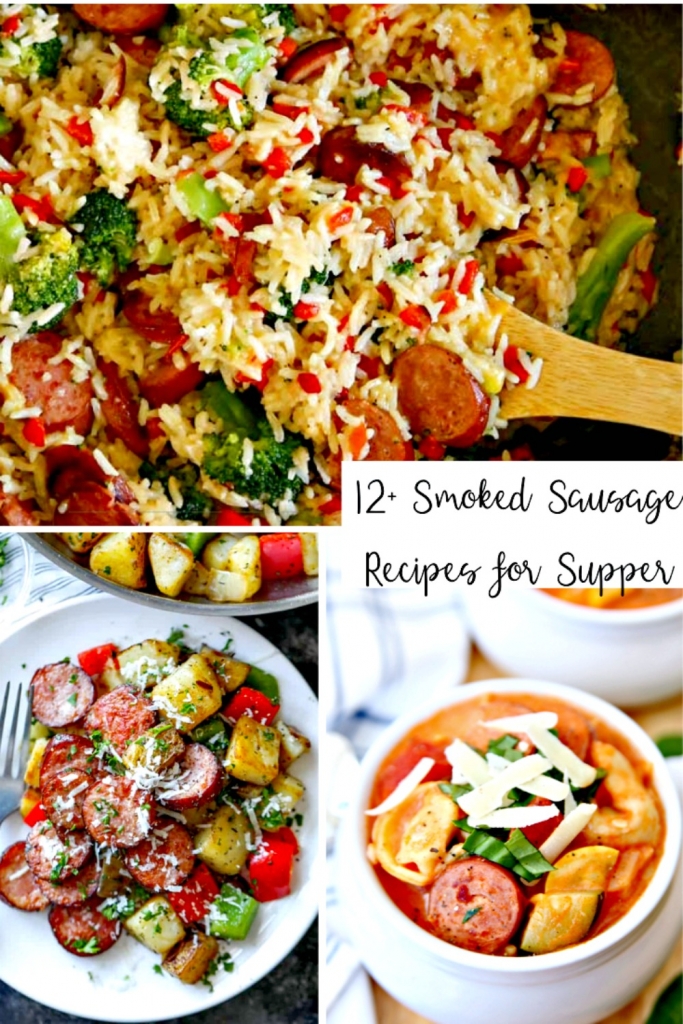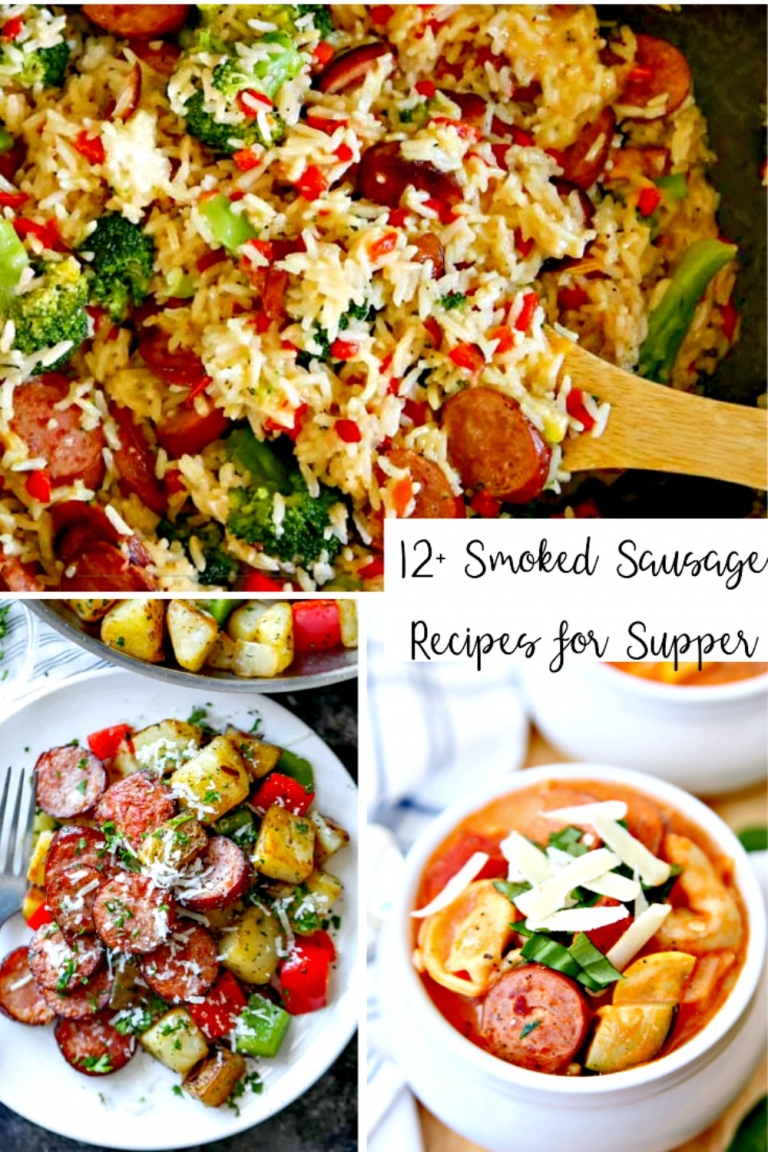 Plus, it's one of those food items that you can literally eat all year long. When I'm stressing out about what to make for dinner, these smoked sausage recipes are always on my radar.
Not only are they super simple to make, but I just love how different each one tastes as well. If you're ready to give smoked sausage a try, we've gathered up some great dinner recipes that you're going to love!
Smoked Sausage Recipes For Supper
All of these smoked sausage recipes have so much flavor and taste!
Sausage and Potato Skillet by Centsless Meals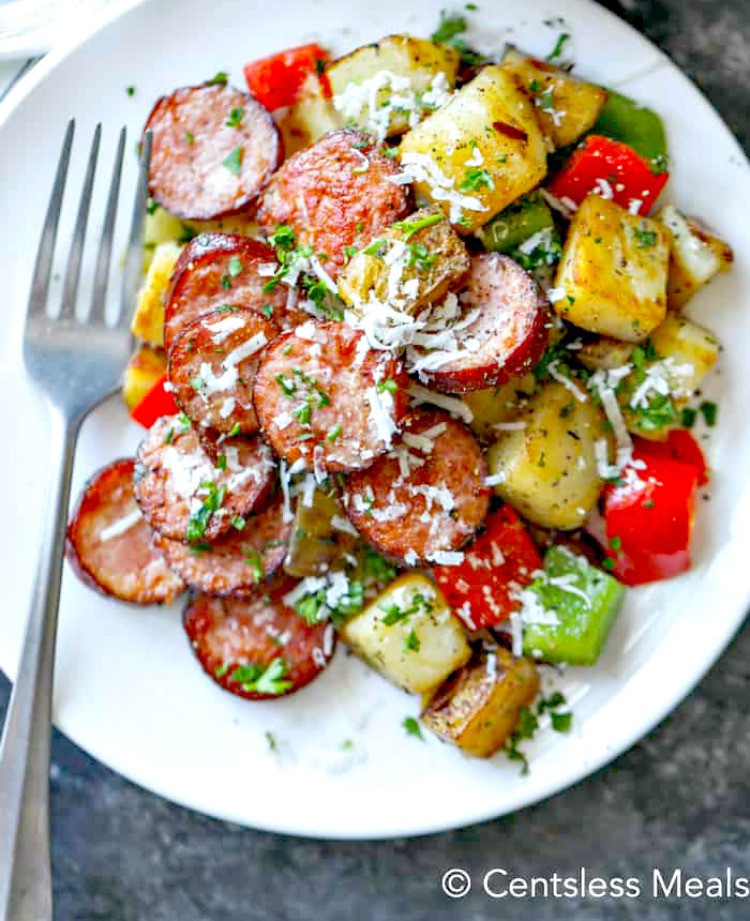 This is a classic dish that everyone in the family will enjoy.
Pierogies and Kielbasa Skillet Recipe by Mom Foodie
If you've never had pierogies before, you're going to love how they taste.
Slow Cooker Smoked Sausage, Potatoes and Green Beans by Tastes of Lizzy T
Who says you can't let your slow cooker take over and do all the work?
Creamy Cabbage and Smoked Sausage Soup by Spend with Pennies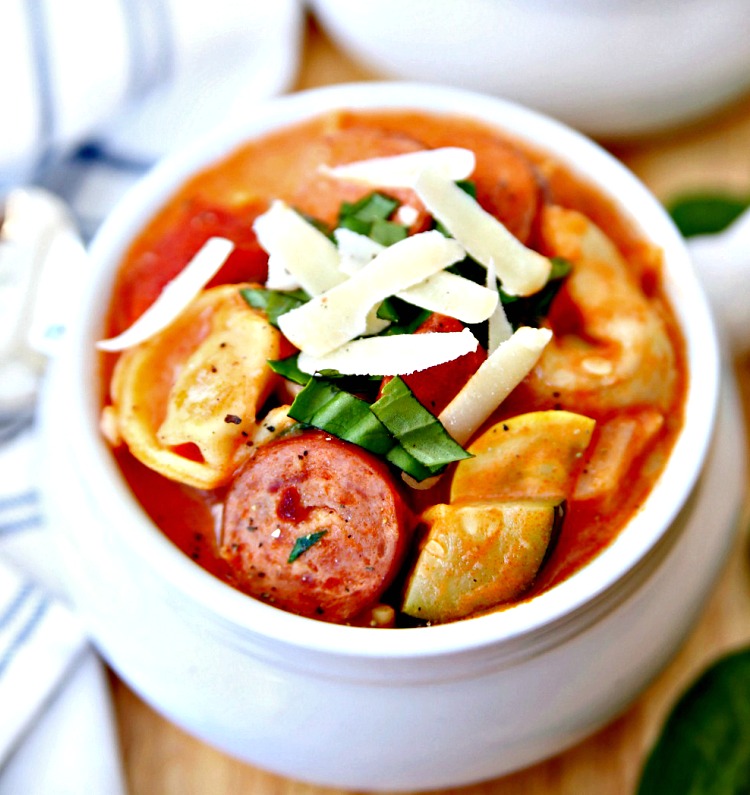 I love this cabbage soup recipe because it's so filling and quick to make!
One-Pot Gumbo by Nellie Bellie
Anytime I can cook anything in one pot, it's a win. Great food and fewer dishes? Count me in!
Cheesy Broccoli Sausage Skillet by Kleinworth and Co.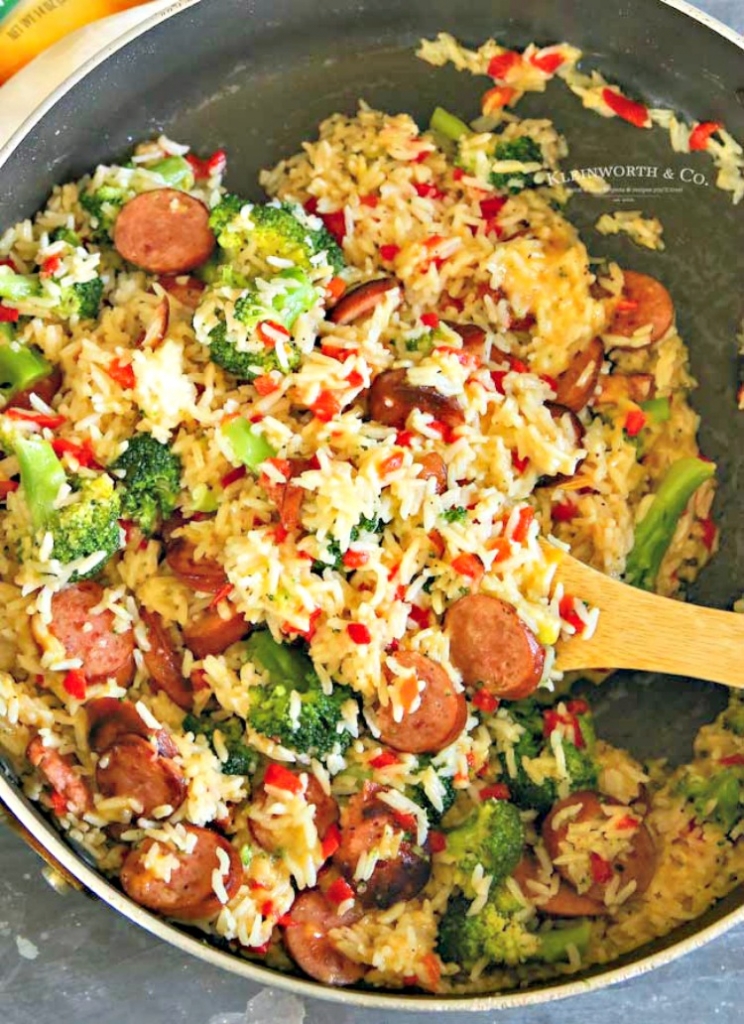 Add in a bit of cheese and veggies and you've got a hearty meal for the family.
Smoked Sausage Quesadilla by Who Needs a Cape
This is such a fun twist on making quesadillas at home!
Creamy Sausage, Tomato and Tortellini Soup by Happy Go Lucky
Even though this is a soup recipe, it's so good you're going to want to make it all year long.
Spicy Sausage and Tortellini Bake by Life is Sweeter By Design
While this recipe does have a bit of heat, you can easily alter it and change it up so that it doesn't have to be spicy.
Smoked Sausage Flat Bread by Domestic Superhero
Just wait until you try this sausage recipe! It's unique and just might be one of your top favorites!
Chicken and Smoked Sausage Stir Fry by The Crafty Blog Stalker
Chicken and smoked sausage go together really well and this stir fry recipe is the proof of that.
Cabbage, Noodles and Smoked Sausage by Spend with Pennies
I love making this dish for a quick weeknight meal. It comes together in no time at all and keeps me feel and satisfied.
See how simple and easy it can be to add smoked sausage to your meal planning menu? It's a simple way to add in some protein without having to break the bank or spend a ton of time cooking.
And with how versatile smoked sausage is, you can make it as spicy (or not!) as you want.
Which of these smoked sausage recipes are you excited about making first?
Here's a few more weeknight supper ideas. Do you call it supper or dinner?
I've included affiliate links to Amazon for you to find some products easier. I may receive a small commission, but the price is the same for you. It just helps my blog out.
Happy Travels,
Rosemary