Delicious Lettuce Wraps To Cut Out Some of the Carbs
Lettuce wraps are such a great way to cut out the carbs. Not only are they a tasty treat to have and enjoy but they're really, really simple to do as well. We love to eat these during the summer months when we're trying to eat a bit lighter and laying low on the carbs. I almost think of some of these as a salad since there's so much packed into them.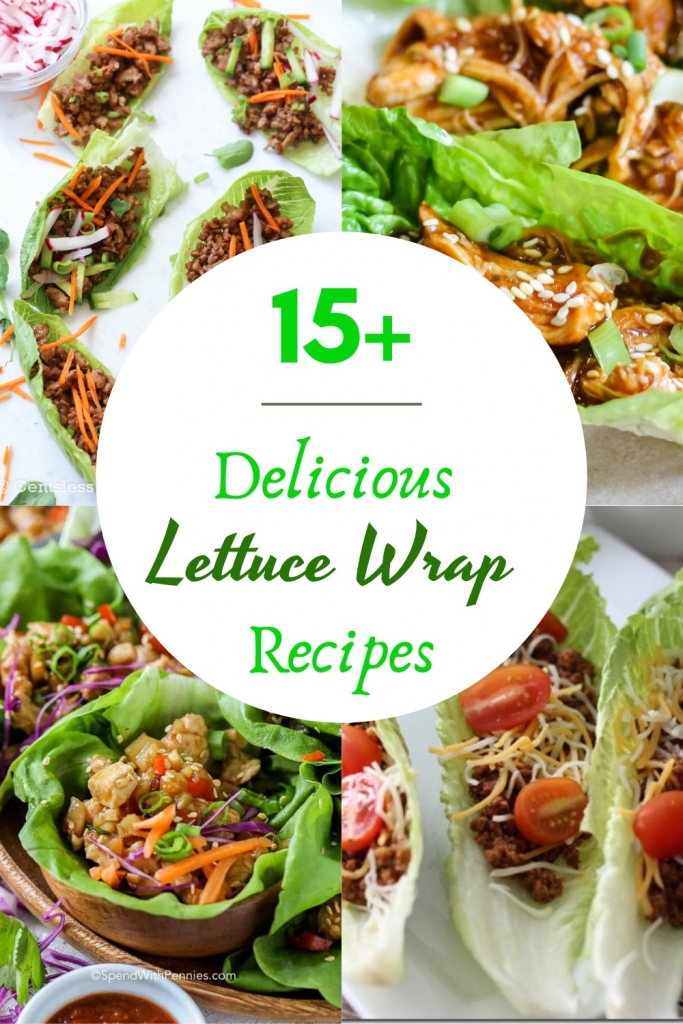 And if you happen to have your own garden, you can grow and use your own lettuce as well. This makes it taste even that much better! I grow three different types of lettuce on my patio and it's so fun to just walk out and cut what I need.
Plus I will admit I haven't ever been a big sandwich person unless it's a really good Reuben or a grilled type. Using any sandwich ingredient inside lettuce makes me happy.
Say goodbye to the bread and try out some of these simple lettuce wraps. They are all so crunchy and delicious!
15+ Delicious Lettuce Wraps To Cut Out Some of the Carbs
These are just a few of our favorite lettuce wrap recipes. Can't wait to see which ones you're going to love!
Oriental Lettuce Wraps by Housewife Eclectic
Just wait until you try out this simple oriental recipe. It has so much wonderful flavor and taste!
Easy Chicken Lettuce Wraps by Centsless Meals
It doesn't get much more simple than this. Perfect for lunch or dinner and tasty, too.
Mango Salsa Chicken Lettuce Wraps by A Dish of Daily Life
I just love the added mango flavor that you get with this dish. It adds a sweet flavor that you're going to love.
Instant Pot Buffalo Chicken Wraps by Glue Sticks and Gumdrops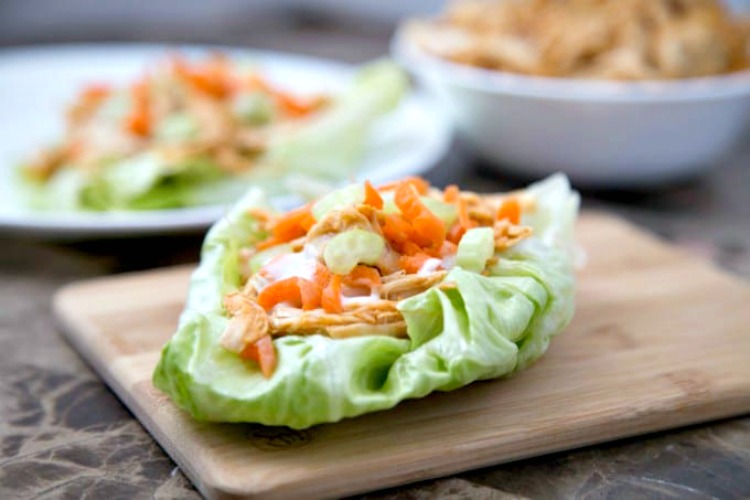 Using your Instant Pot is a super simple way to get a quick and delicious meal.
Taco Lettuce Wraps by The Taylor House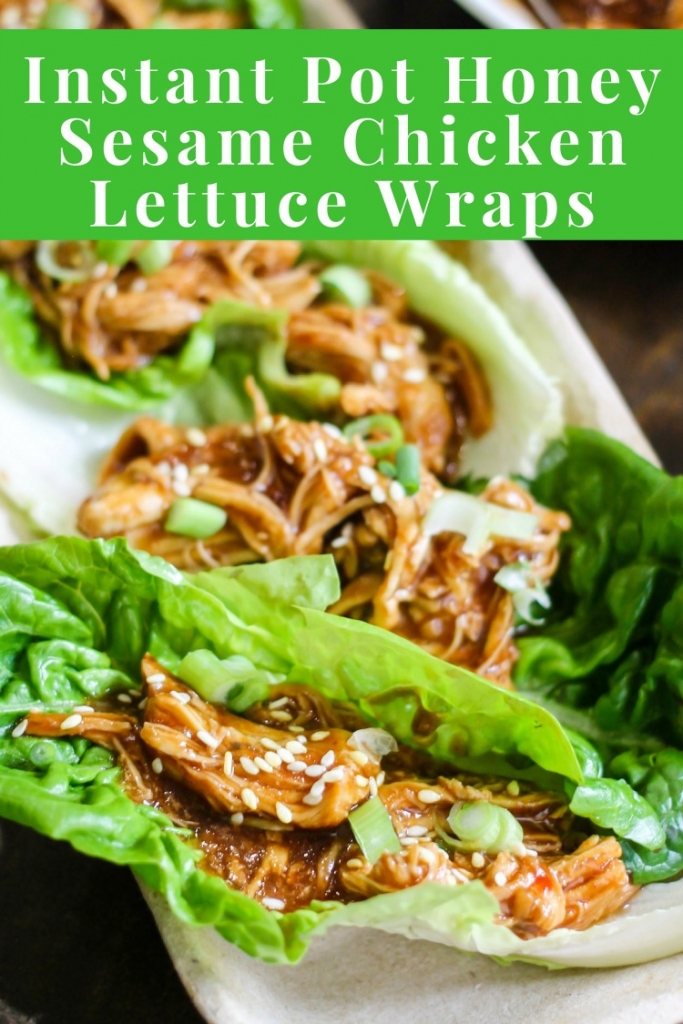 Add some fun to your Taco Tuesday with this fun lettuce wraps. They're full of great flavor and taste.
Favorite Chicken Lettuce Wraps by Spend with Pennies
A classic spin on an old favorite!
Tofu Lettuce Wraps by Tried and True
Have you ever had tofu in your wraps? If not, now is the time!
Tuna Lettuce Wraps by Becky's Best Bites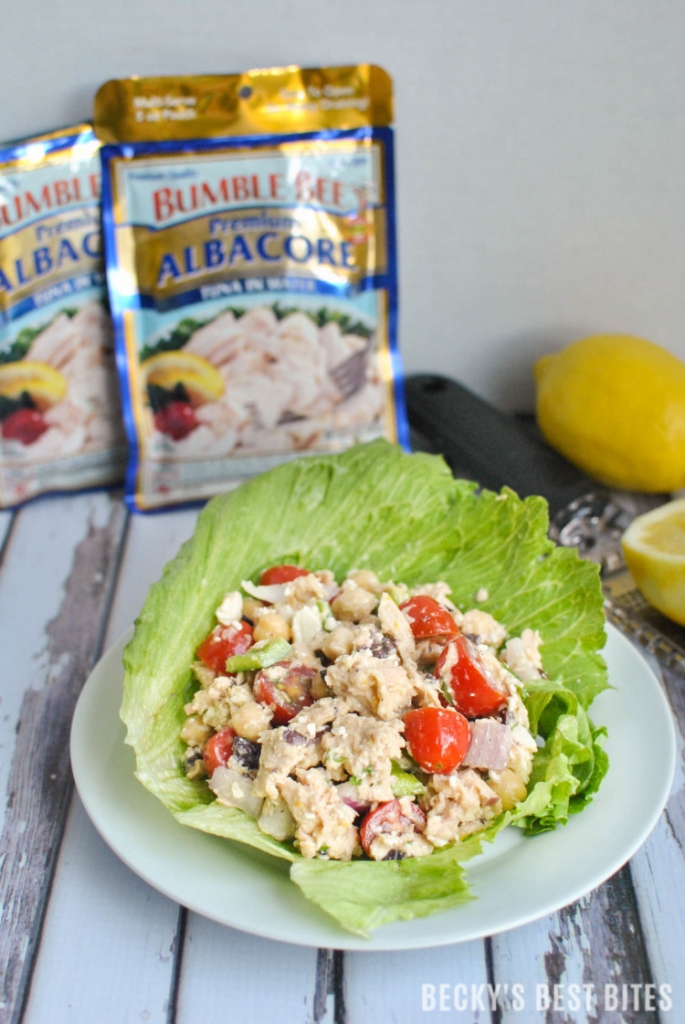 Eating tuna with your lettuce wraps is a quick way to get a good meal. It's also cost-effective as well.
Honey Sesame Chicken Lettuce Wraps by Domestic Superhero
I love the sweetness of these chicken lettuce wraps! They're really simple to make as well.
Copycat PF Change Lettuce Wraps by Baking Beauty
You won't believe that you can make this restaurant-quality meal right in the comfort of your own home.
Keto Chicken Lettuce Wraps by Kimspired DIY
Eating keto? Check out this simple recipe that won't break your healthy eating habits.
Loaded Greek Salad Lettuce Wraps by The Frugal Fairy
I love the taste of this salad lettuce wrap. It has so much flavor!
Cream Cheese Lettuce Wraps by Homemade Food junkie
Simple, easy, and tasty. A great way to make up a quick meal or snack.
Roast Beef Lettuce Wraps by Adventures of Mel
Get your roast beef fix with this simple recipe. It's a wonderful way to get good flavor without a ton of work.
Sweet and Spicy Chicken Lettuce Wraps by A Dish of Daily Life
Add a little bit of sweet to your heat with this simple dish.
See how much fun you can have with lettuce wraps? You aren't just limited to certain things and you can really stuff them full of great ingredients!
Which lettuce wraps recipe are you looking forward to making the most?
Like these recipe ideas? Check out these as well:
I've included affiliate links to Amazon for you to find some products easier. I may receive a small commission, but the price is the same for you. It just helps my blog out.
Happy Travels,
Rosemary