If you're looking for some tasty and simple buffalo recipes, these are about to be your new favorites dishes! From soup to dips, you'll find a wide variety of delicious chicken recipes here that are perfect for any and all occasions.
How many love to have a Pinterest Board?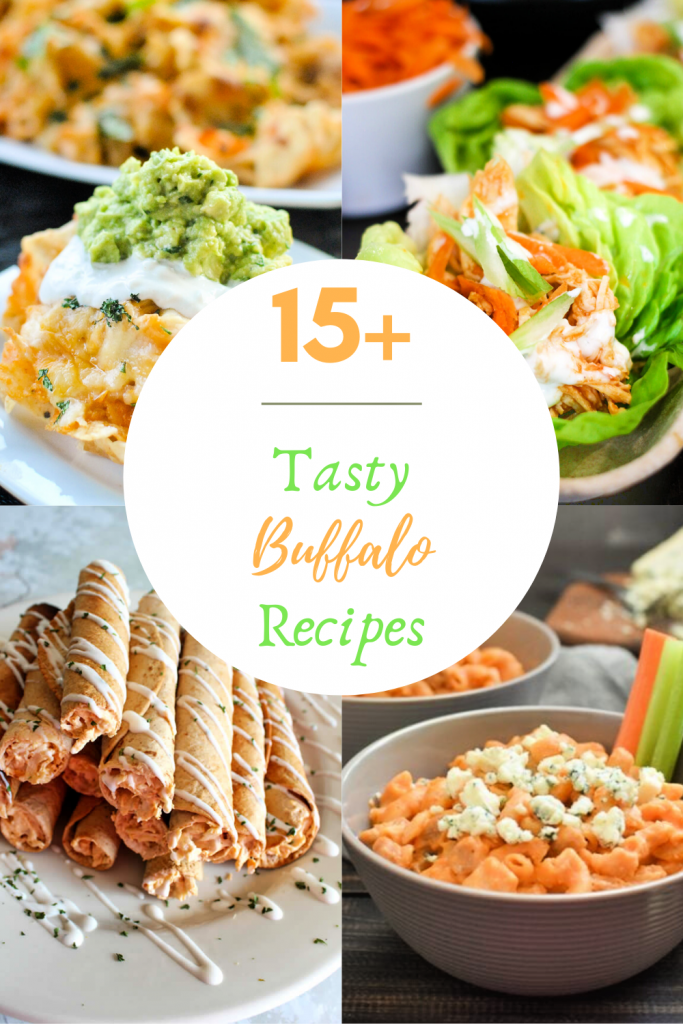 All you need to do is gather up the simple ingredients and have fun making up each of these easy recipes!
15 Tasty Buffalo Recipes You Need to Try!
There's no denying that tasty buffalo flavor that we all love and crave. When it comes down to it, these buffalo recipes will make your taste buds very happy!
Delicious buffalo recipes anyone can do
Buffalo Chicken Soup by Baking Beauty
The kick of this soup is so good! It's perfect for a cold and chilly day or when you want to warm up your belly easily.
Buffalo Chicken Bowls by Pretty Providence
If you're looking for a great recipe that is perfect for a weekend at home, don't overlook these chicken bowls. They're simple and easy and packed full of goodness.
Buffalo Chicken Dip by My Crazy Good Life
This is one dip that you'll want to dip in over and over again. And just because you make it means that you can!
Buffalo Chicken Bake by The Pinning Mama
Don't miss out on this simple chicken recipe. It's a simple recipe to make and certain to be a new favorite in your house.
Buffalo Chicken Lettuce Wraps by Domestic Superhero
If you're eating low carb, this is a great recipe to have on your radar. The lettuce wraps give it a fresh taste and crunch without breaking your diet.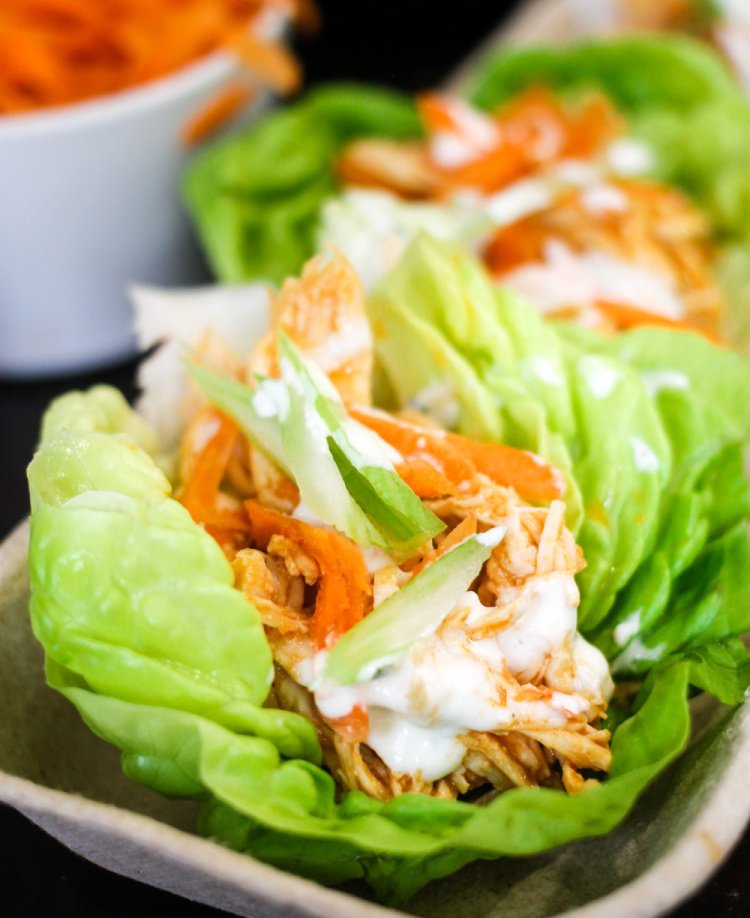 Easy Buffalo Dip by Mom Dot
You can't ever have too many buffalo recipes, right? This chicken dip recipe is one that is perfect for sharing.
Buffalo Chicken Nachos by Becky's Best Bites
Once you eat nachos like these, you're never going to want anything else ever again!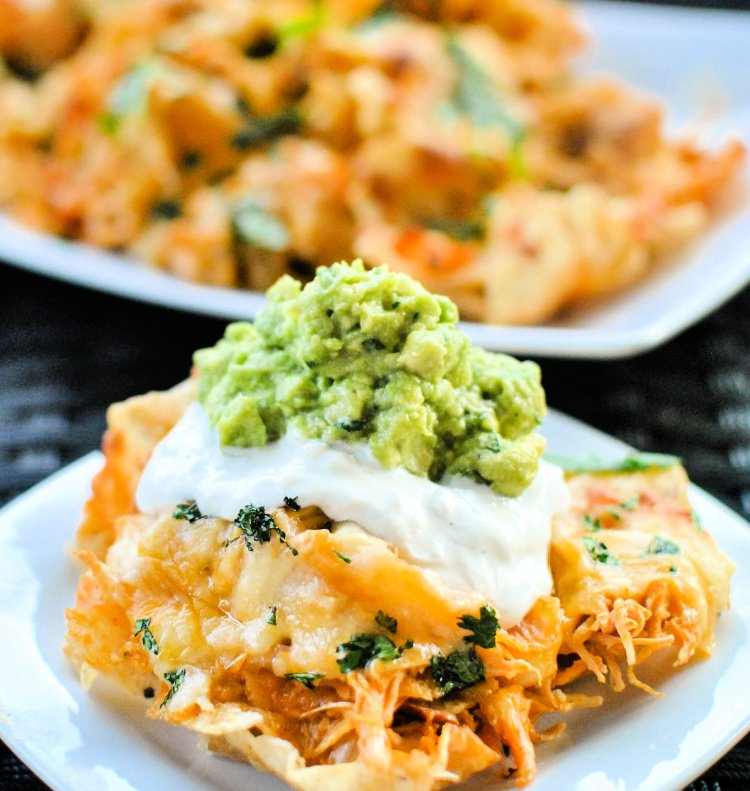 Buffalo Sausage Dip by Centless Meals
If you're looking for a hearty dip, look no further than this simple dip recipe. It's one that will replace your others in a heartbeat.
Buffalo Cauliflower Pizza by Happy Go Lucky
Here's another great low-carb recipe that really brings on the taste! This cauliflower pizza is topped with buffalo flavor that will have you craving pizza as you've never craved it before.
Keto Buffalo Chicken Taquitos by Kimspired DIY
Keto taquitos? You bet! With this Keto chicken recipe, you don't have to give up on those tastes that you love.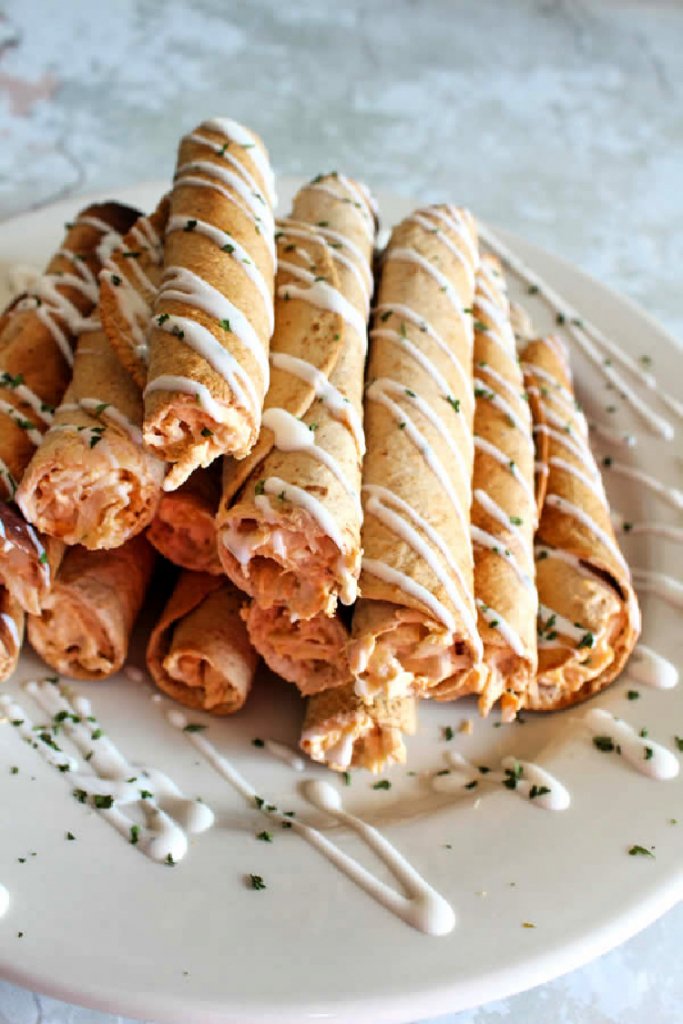 Buffalo Chicken Mac n Cheese by The Foodie and the Fix
Oh my goodness, just wait until you make this buffalo mac and cheese. It's a version that you'll love and it brings a whole new meaning to having a hearty dish.
Buffalo Chicken Meatball Subs by Spend with Pennies
This meatball sub is so good! It's comfort food meats flavor and a winning combination.
Buffalo Chicken Crescent Ring by Everyday Home
Not only is this pretty to look at but it tastes amazing as well. You're going to love this unique recipe!
Buffalo Chicken Pasta by The Crock Pot Ladies
Just when you thought pasta couldn't get any better, along comes this buffalo pasta recipe. Packed with flavor!
Buffalo Cauliflower by Spend with Pennies
Last, but definitely not least, is this easy buffalo cauliflower. It's a simple recipe that makes you feel like you're eating something unhealthy when you're really not!
As you can tell, these buffalo recipes are pretty awesome and tasty. It's really quite hard to narrow it down but who really says that you have to? There are so many different occasions that these could be made for that you might just be able to make them all!
Do you have any idea which buffalo recipe you're going to start with off this list?
More recipes to consider:
The Best Cheesy Crock Pot Buffalo Chicken Dip