Simple Popcorn Treats for Any Holiday
Do you love homemade treats around the holiday? These Simple Popcorn Treats for Any Holiday are just that. Using some of your favorite candy melts, sprinkles, and even a little candy, customize these for any occasion or holiday.
Candy corn – love or hate? There seems to be strong opinions on this, but it's perfect for a bag of Halloween popcorn treats.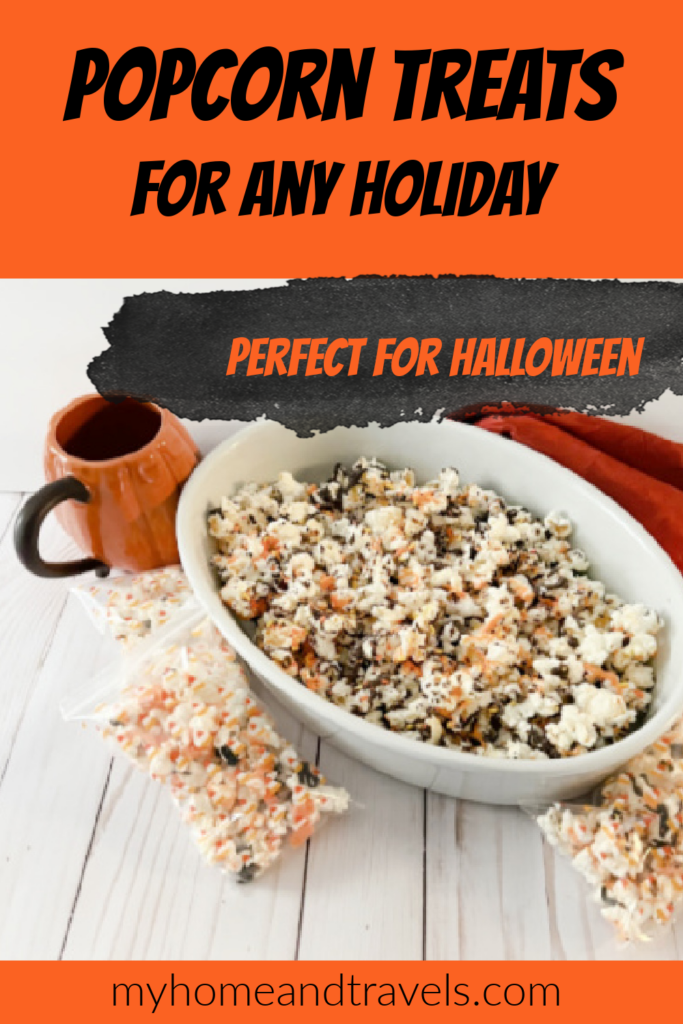 Simple Popcorn Treats for Any Holiday
I'm going to give you several ideas for Halloween or Fall Popcorn Treats.
To get started:
Begin with plain popped popcorn. You can do this by your favorite method – on the stove, in the microwave, or a popcorn popper.
Make a layer of popcorn on a cookie or baking sheet. Parchment paper can also be used.
Melt your candy as directed.
Drizzle the melted candy over the popcorn, as little, or as much as you like.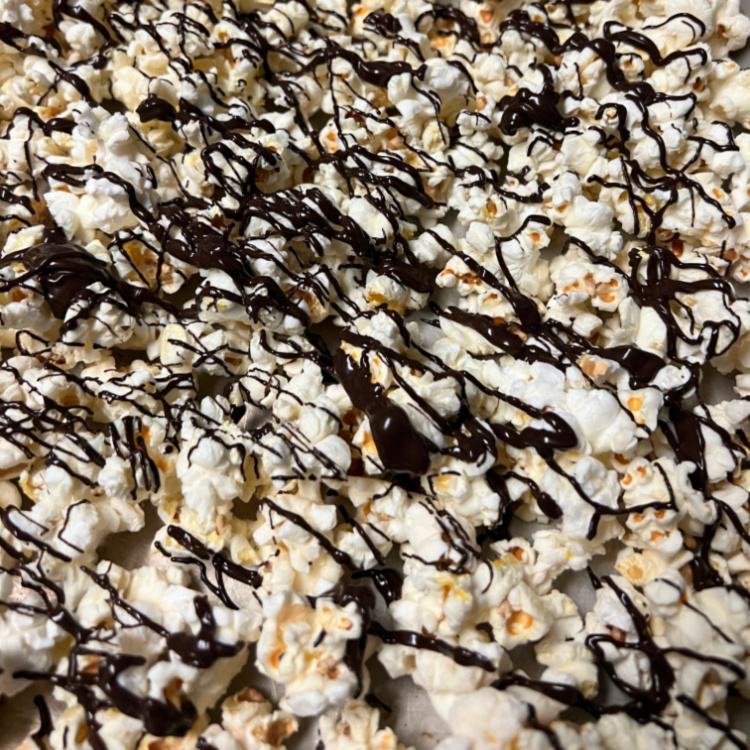 Add sprinkles immediately so they will adhere to the candy.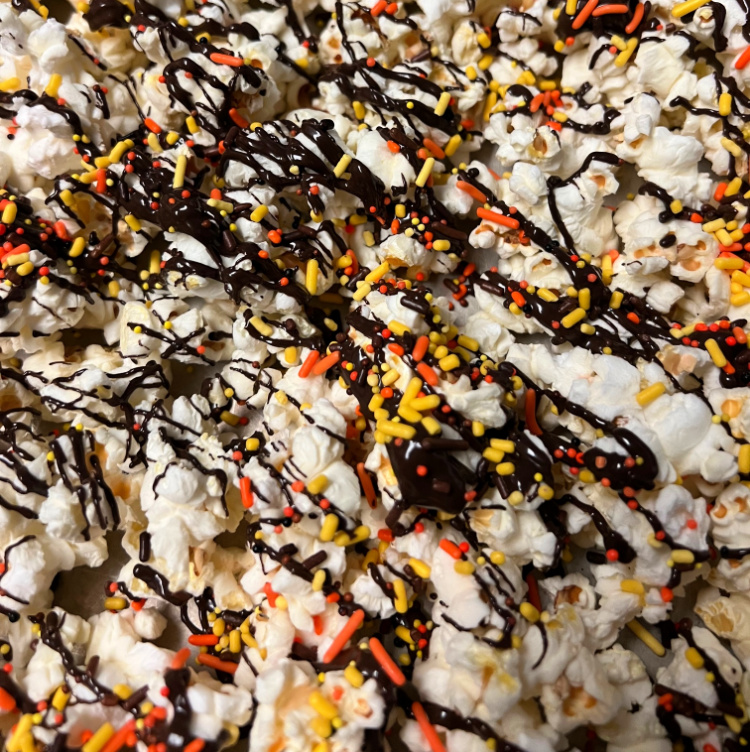 Let this first layer to cool about 5 minutes.
Stir lightly.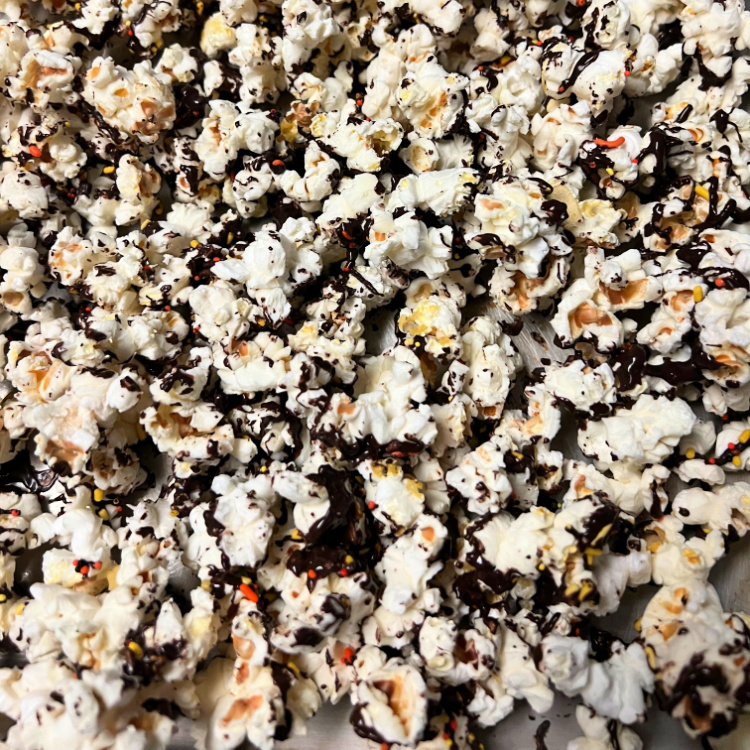 For each additional color of melts, do as the first layer, allowing a little cool time.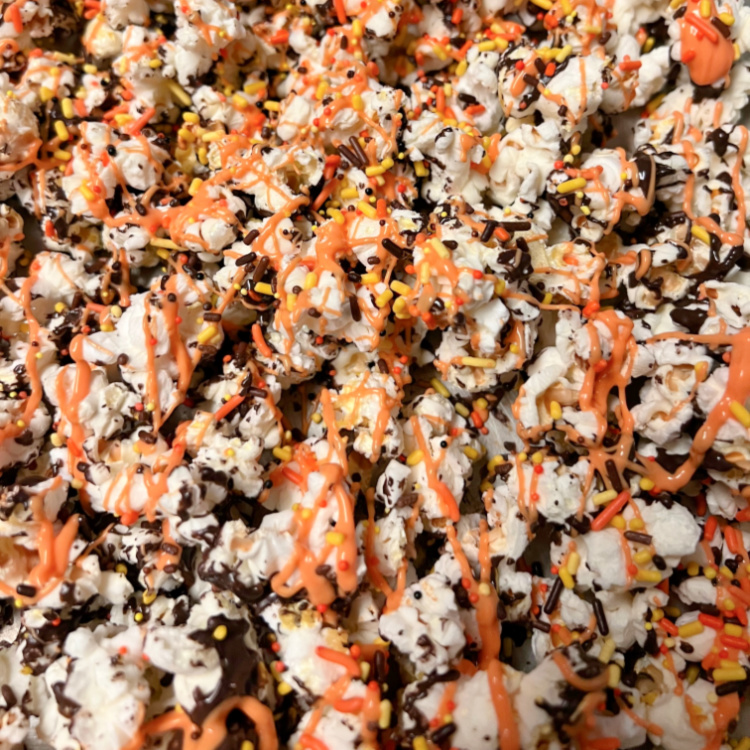 Mixing too much can muddy the colors.
Let cool completely.
Mix again.
Break into chunks and store in air-tight container for up to 3 days.
These are great for homemade treats or fill bags to hand out on Halloween.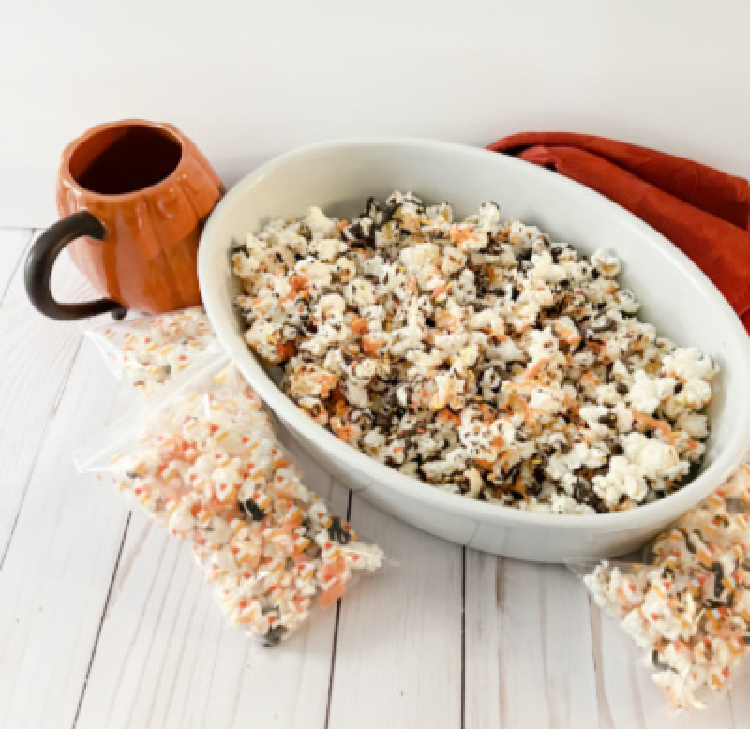 Candy Corn Popcorn
Yellow and orange candy melts
Yellow and orange sprinkles
Candy Corn
Chocolate Popcorn
Dark, milk or white candy melts
Sprinkles or mini candies such as M & M's
A little sea salt sprinkled gives you that sweet and salty taste
Traditional Halloween Colors
Orange, yellow or chocolate candy melts
Sprinkles or mini candies such as M & M's
Green, purple and black can give you a little more of the ghoulish look
Fall Treats
Combination of red, yellow, and orange candy melts
Sprinkles or mini candies such as M & M's in fall colors
Chocolate candy melts with fall sprinkles
How to use melting wafers or candy melts. These are called different names by companies. Follow the directions on the bag for the melting process. One important thing – DON'T add water to thin. Water and these wafers don't mix well.
More Ideas
What about your favorite team or school colors?
Who wouldn't love this for game day or think about treats to pass out on game day at your child's school?
A birthday party – pretty in pink?
Pink and pastels would be perfect for a little girl's birthday or tea party. Look for different candies or sprinkles. Maybe unicorns?
Mix and Match
Use some of your leftover melting wafers and sprinkles to just throw together a batch for any occasion.
Christmas is just around the corner – think red and green.
More simple treats for upcoming holidays:
I've included affiliate links to Amazon for you to find some products easier. I may receive a small commission, but the price is the same for you. It just helps my blog out.
Happy Travels,
Rosemary