Kitchen Project – Choosing The New Floor
Working from top to bottom – that's literally what's been done in my kitchen. The ceiling was done so it was time to complete the floor which I was as excited about as any other project to be done.
When starting to make a plan, I knew a new floor was a MUST. The old vinyl which was installed when we moved in 12 years ago was horrible. It had a few patched places from the install and had started to curl up on the edges. Plus I have always hated it. It always looked dirty no matter how many times it was mopped.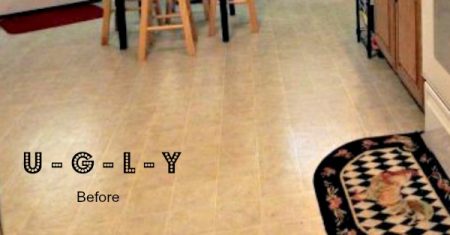 Now what to get. Factors to consider in choosing any new floor would be cost, color, type, and durability.
I knew it would have to be waterproof and durable for the high traffic area of the kitchen. I wanted the look of wood but not the cost, and wanted to go with a gray tone against the brown oak cabinets. All the walls and trim are being painted white so I wanted a nice contrast between them.
I'm the kind who likes to see what I'm buying so as we were traveling through Atlanta, I stopped at
Floor and Decor
in Kennesaw to look around.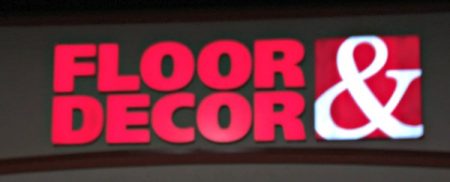 What an amazing store for any hard surface flooring. You can walk in, decide what you want, load it up and take it home. No waiting on orders to come in. There are so many choices and varieties in colors, styles and types of flooring available.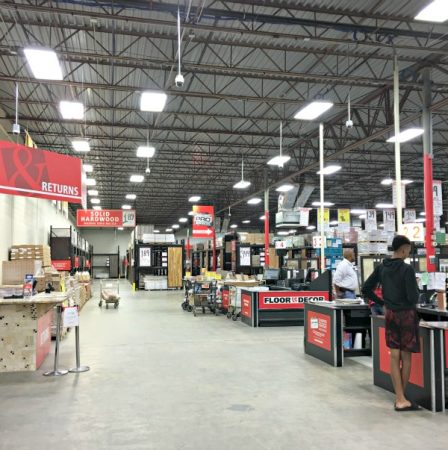 Floor and Decor
also carries a huge selection of tiles and stones for back splashes and bathrooms, along with tile for floors. So many products, so little time. It's a one-stop shop for any DIYer.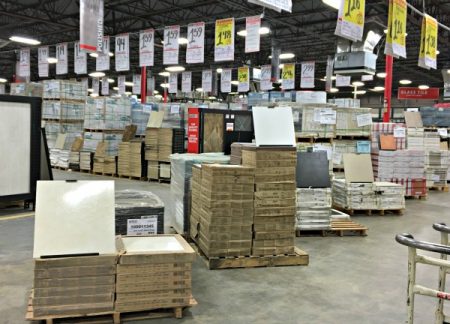 After choosing several samples, I was really impressed with the selection they had. It would be great to see the actual sample in the kitchen to see how the color worked and how it would feel to stand on.
But after getting home, I immediately saw the color I had hoped to use wasn't going to work with the cabinets.
Oh well, a trip back to Atlanta to Floor & Decor – I never complain about that.
This time I would take a cabinet door with me to assure it matched the flooring I chose.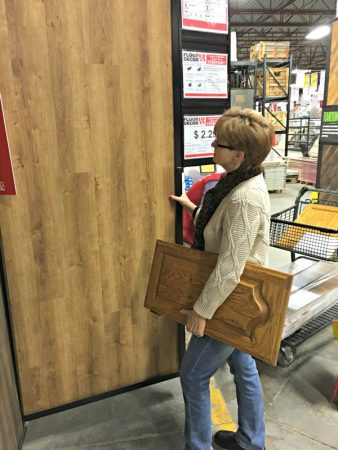 Meeting with the store manager, Mark Oliverio, he was able to answer all of my questions and concerns for flooring.
Since I like to see what I'm buying, most of the flooring is displayed in large samples, so you can see the actual color variations instead of just a small section of them.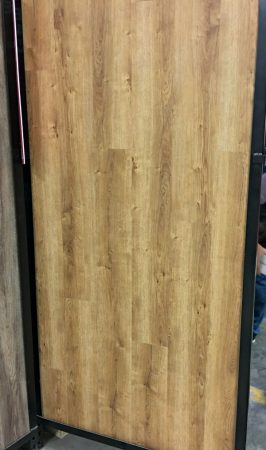 Explaining what I was looking for, including durability, color and look of wood, NuCore looked like it would be a great product for me.
Some other questions I had were installation, cleaning, what products to use and not use, and how it would transition from different floor types, since the new flooring would be going against ceramic tile and carpet.
It's great to work with a company who has so much knowledge of the products available and provides wonderful customer service. It was also great to hear of more stores opening soon, including two in Tennessee.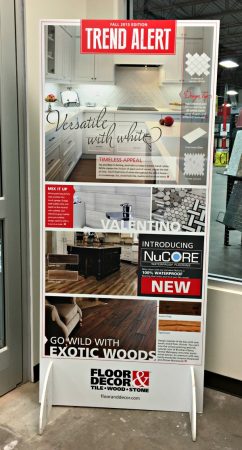 Installation is almost complete so look next week about the completed floor and more about NuCore.
Now of course, I can't wait to finish the kitchen. The new floor is looking great – I feel like I have a new room.
I've included affiliate links to Amazon for you to find some products easier. I may receive a small commission, but the price is the same for you. It just helps my blog out.
Happy Travels,
Rosemary