A little update on the kitchen – Things have been slow while getting some things picked out and trying to get some final costs.
White paint has covered the apple green. Already looking different.
I'm now choosing back splash – notice the white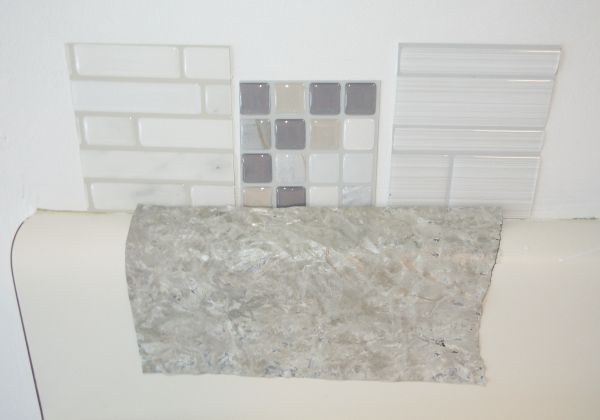 In case you missed it, here's part of the before.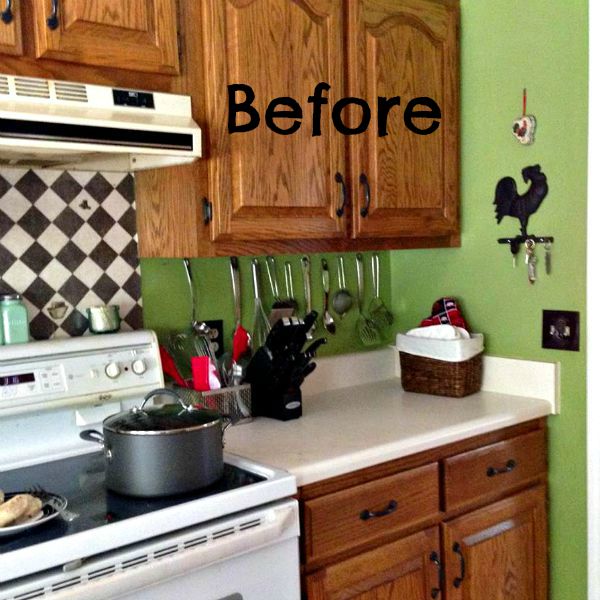 So weird when you want to give a company money and they drag their feet.
Flooring – picked out, waiting on installer for estimate.
Electrical – got new light fixtures at IKEA – love them.
Ceiling – popcorn scraped off, wallpaper in for it and trying to figure a date to install when I have a couple extra people.
New hardware – thanks to D. Lawless for the great new pulls.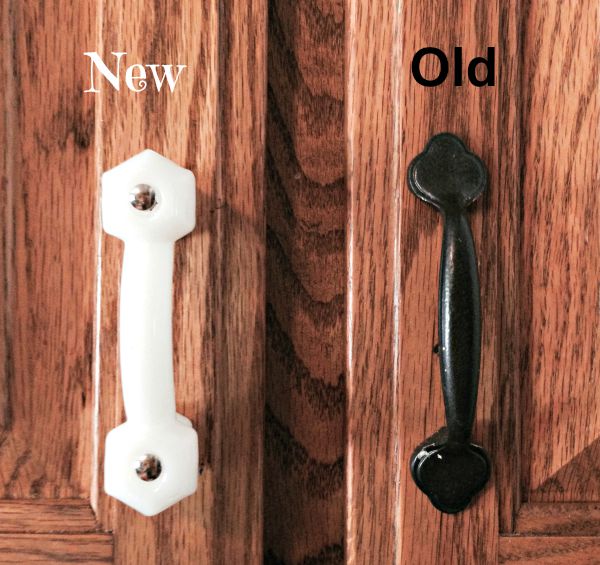 Plumber is scheduled to pull sink out in a few days so I can apply my new counter top. Dreading being without a sink and water in the kitchen.
And speaking of counter top – I found a new, I mean barely starting to get the products out yet, at a recent conference. This will be applied over my existing UGLY Formica. I'm not sure if I'm more excited about it or the new floor.
Painted Paper Countertops
.
Back splash – wanted tile but guess I wasn't ready to take this on so going with
Smart Tiles
. They are peel & stick.
Here's my chooses – which do you like?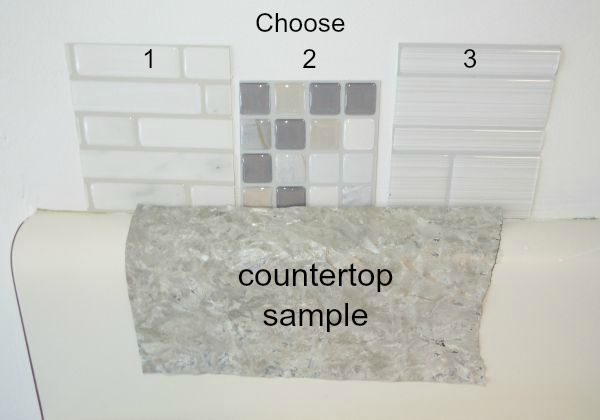 #1 – has a marble look
#2 – love the dark gray in it, but wondering if it has too much dark in it
#3 – beautiful, but a little modern
Have you used Smart Tiles? Or any peel & stick backsplash?
Have you ever painted or redone your countertops without replacing them?
Let me know.