Where to start? How much to spend? What are the priorities? What color? These are just a few questions to ask before beginning.
Our kitchen really hadn't been touched in about 10 years except just some new accessories and trying to change out the table and chairs.
A new floor was a must
Get rid of popcorn ceiling
New light fixtures
Paint walls
Paint cabinets ??? Not now
New blinds
New hardware for cabinets
Counter tops – something had to be done
Appliances – still in the thinking stage, except a new hood
New sink and faucet was the first priority
Glass tile back splash
Thanks to Moen for my new sink and faucet. After some painting and working on the counter tops, these will finally get installed.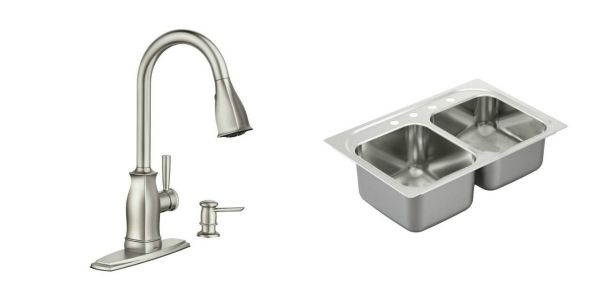 How I would love new granite counter tops, it just wasn't in the budget. I was introduced to a new product at Haven from Kitchen's Redefined this year. Painted Paper Countertops. It's almost like decoupaging your counter tops. I chose a darker gray, marble look. More details on this product soon.
I have loved my apple green, using accents of black and red, but ready for a more neutral look. Keeping the dark oak cabinets and doing white walls. There's not really a lot of wall space, but this will be so much lighter.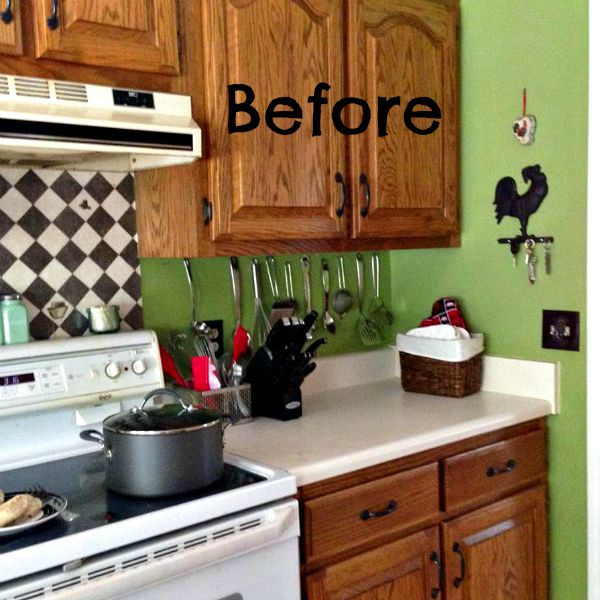 First job complete was scraping the popcorn ceiling off – full post will follow. Messy job . This will be covered with Brewster's Paintable Wallcovering which looks like beadboard.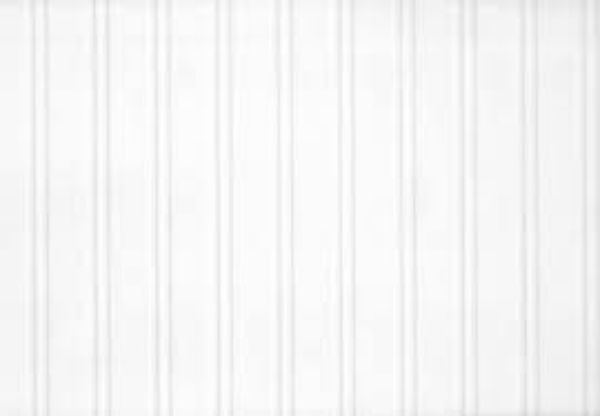 Painting has started.
Watch for updates soon along with a list of all products and how I used them.