As I told you last week my process for choosing the new kitchen floor, well I'm back to say it's all installed and I couldn't be happier.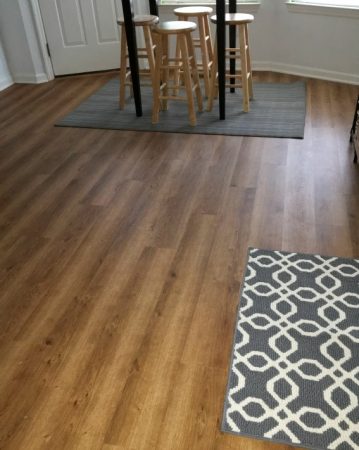 After working with
Floor & Decor
on this project for a couple of months, what a feeling of joy it is to walk into the kitchen each morning and not only see the beauty of it, but the feel of it. So many have said they can't believe it's not wood.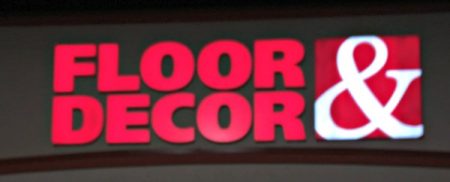 The Golden Oak was a very close match to my cabinets.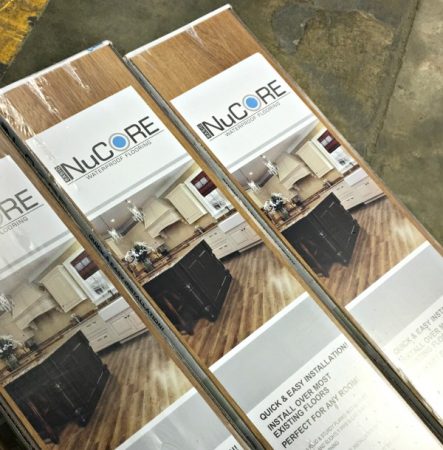 Although I consider myself a DIYer there are things that I don't want to attempt due to my talent or even time. That was the case with the installation.
Prior to choosing my flooring and picking it up, I had contacted a local company for an estimate for the install, any issues there might be, and to make sure I had measured correctly for the estimate.
I was very happy to find out that NuCore could be installed over most any hard surface, including my old and ugly vinyl. He would need to trim some edge areas where the old vinyl was curling up.
It's also great to talk to the installer ahead of time if you aren't doing it yourself for little issues which might not be thought of.
Baseboards & shoe molding – It was decided to keep shoe molding white where the baseboards were white. I purchased and painted this prior to his arrival for install.
Toe kick – There was the typical builder grade vinyl attached which I didn't like and didn't want to have with the new floor . He suggested doing a custom look by taking pieces of the flooring, cutting and attaching so it was a pretty seamless look from floor to toe kick to cabinet. Oak shoe molding was purchased and stained to match prior to install. I did take this into account with the final estimate of flooring I would need.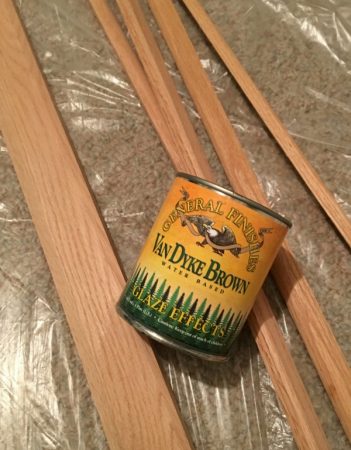 Under appliances – I had never thought of it, but he would place the NuCore under all of them especially since it is waterproof, and would make it better when appliances would be replaced.
NuCore is installed with no glue or nails, just snapped together. If you have any experience or not afraid to try it, this would be a simple install.
As an engineered resilient floor, consisting of a beautiful but tough top layer of luxury vinyl adhered to a stable, rigid, and waterproof core it could easily be confused for vinyl or laminate, but it's really a new type of flooring. Being 100% waterproof was one of the major factors for picking this.
NuCore also has a lifetime residential warranty, no acclimation time, soft underfoot, no underlayment needed, and resistant to mold and mildew.
The pre-attached natural cork backing offers superb noise resistance attributes versus traditional laminates or click vinyl planks.
Remember what the floor looked like before?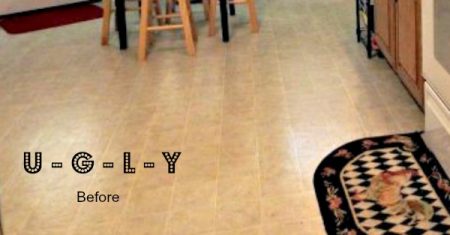 The installation went smoothly.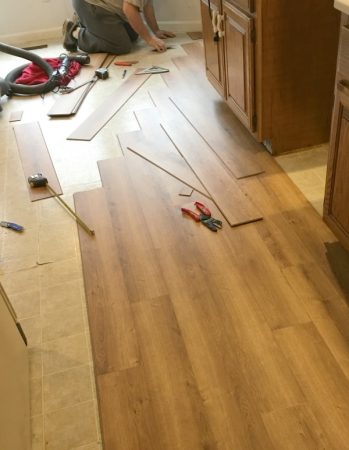 Even after just a couple of strips being down, I was so amazed at how different my kitchen floor was going to be.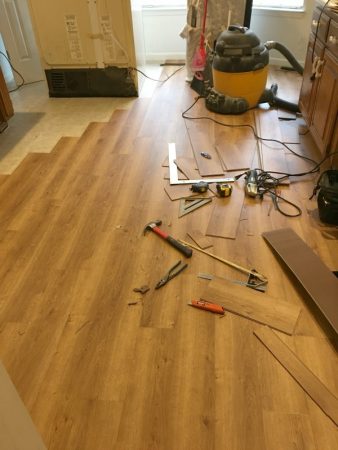 I couldn't wait for it to be done and move my appliances and furniture back in.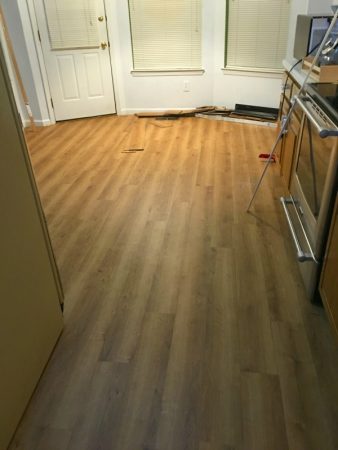 The toe kick Kevin suggested out of the flooring was great. There wasn't that dark space anymore.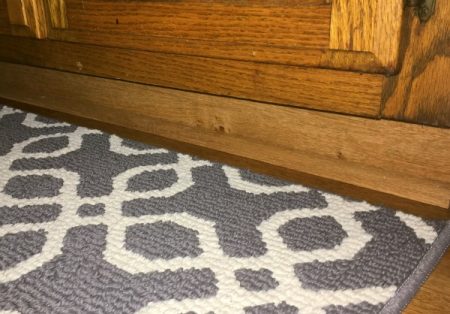 One of my favorite areas too was the pantry. The NuCore flowed right into it and I didn't have to look at the really ugly vinyl anymore, which didn't match the other floor anyway.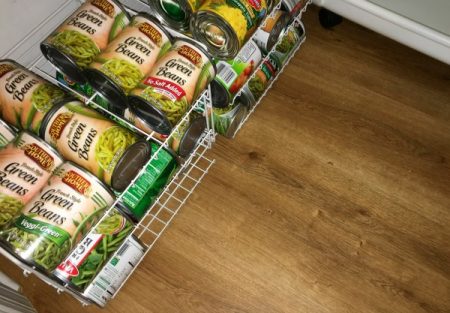 As far as the floor, the only thing left is to get a new rug for under the table. You know me – I wanted to see how the floor looked then choose the rug.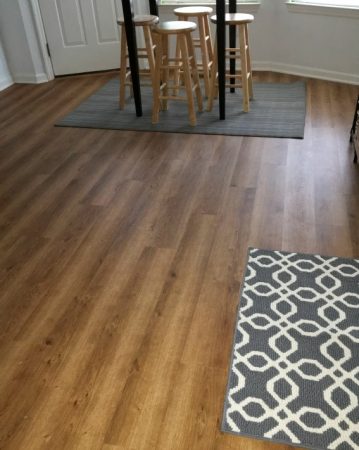 Now if the rest of the kitchen makeover could get completed as smoothly, I would be doing my happy dance.
Floor & Decor was great to work with in providing the flooring. All the opinions in this are strictly my own.