You always hear it – Buy Local. We are blessed in Chattanooga to have so many great local businesses.
You saw my post a few weeks ago about Olive Chattanooga, a local place specializing in Balsamic Vinegar and Olive Oil. Shop Local.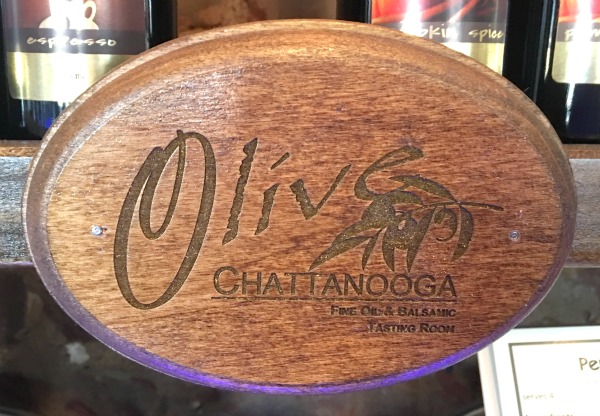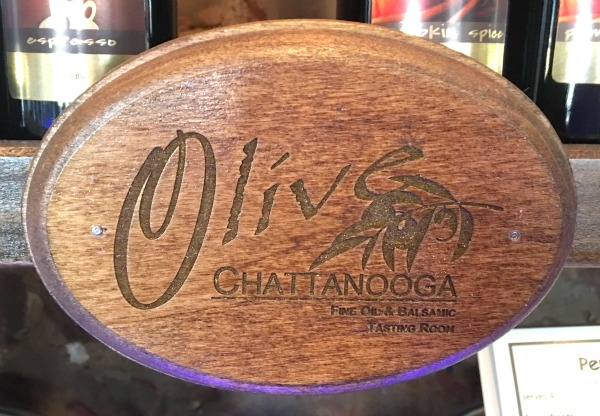 While shopping we talked about how I like to try new things in cooking so I was introduced to
Aged Infused Balsamic Honey
. Not only do you see new things there, it's almost like a tasting bar. Taste before you buy. The consistency and color almost reminded me of Sorghum Molasses, sweet and thick.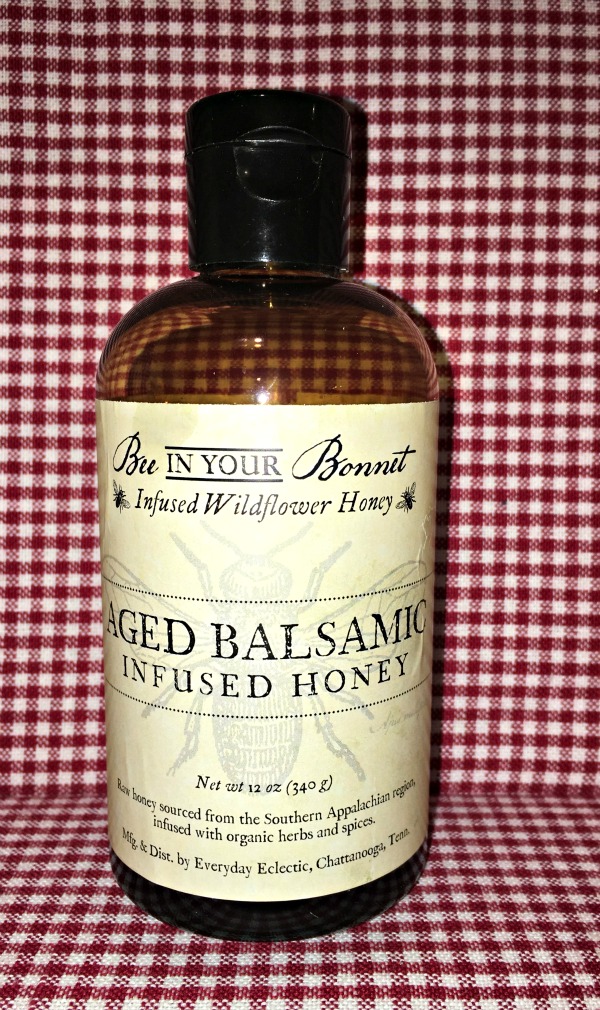 It was a must have. It is made by
Everyday Eclectic
, another local company which I wasn't aware of, but so happy I am now. They also ship if you aren't local. Then adding in a third factor, they use local honey in all of their products.
I talked about preparing Salmon in the
prior post
.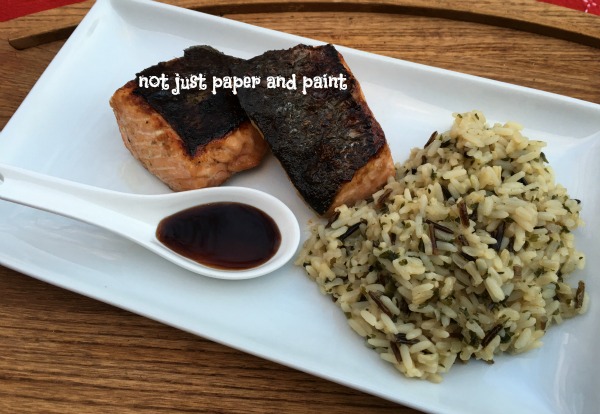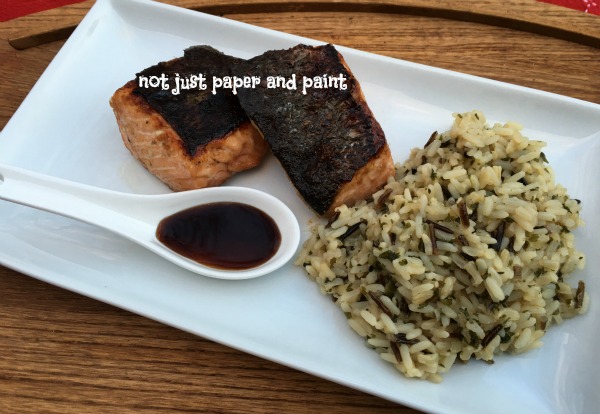 I wanted to step it up a bit with chicken yesterday so after thinking of how to mix it, I checked the bottle and what do you know? There was a recipe on the bottle for mushrooms, but knew it should work for chicken too.
Sometimes when I find recipes to try, I will adjust them to our taste, and of course leave out any black pepper if called for. I thought this looked good to try as is then make changes next time.
Balsamic Honey Grilled Chicken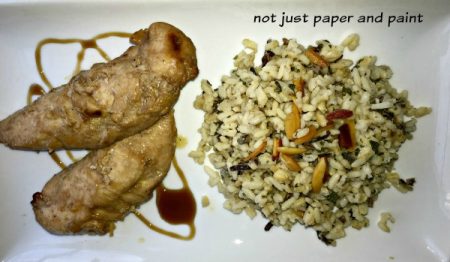 This sweet, thick Aged Balsamic Infused Honey was a great addition to my marinade recipes.
Ingredients
1/3 C Aged Balsamic Infused Honey
1/3 C Olive Oil
3 T soy sauce
2 cloves garlic, minced
2 lbs Springer Mountain Boneless Chicken Breast, cut into strips.
Instructions
In a small bowl, mix the first 4 ingredients together.
Pour this into a large ziplock bag.
Add chicken.
Mash the bag carefully to cover chicken.
Refrigerate for 2 - 4 hours.
About every hour, turn bag over and distribute marinade again over the chicken.
Grill about 7 - 10 minutes per side, depending on size and thickness of strips.
Notes
Drizzle extra honey, or add a side for dipping.
Serve with your favorite side.

Adapted from Everyday Eclectic
I have to say it was very good for the chicken. Still thinking about any changes. When my son hears the word vinegar, he's not too eager about it, but this he loved.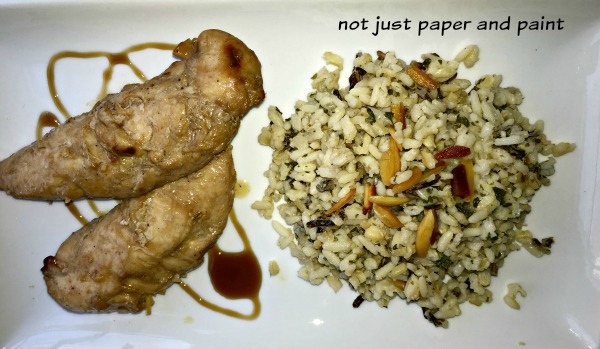 For Salmon next time, I will do this recipe but do half
Wildtree Zesty Lemon Grapeseed Oil
and half Olive Oil. Although I did see Everyday Eclectic has a lemon infused along with several more flavors. My mind is thinking what I can try next.
I have certain foods and recipes I like grapeseed oil for, or olive oil, or even a mixture of olive oil and butter. Be adventurous in your cooking and try new products, or a combination.
For the chicken, I'm going to add a bit more garlic. For the soy sauce, I will use low sodium.
Can't wait to actually try it on mushrooms too.
I am always amazed at the number of local, small businesses which Chattanooga is home to. As spring comes around, visiting any local markets is a great way to find these.
Think about any of these products for gifts, whether you are giving them locally or giving to out of town visitors.
I'm always up to try something, especially food. Can you tell we like wild rice? Add a few toasted almonds on top for some extra crunch.
What's some of your local finds you love, whether in Chattanooga or your area?
I might just have to come and visit your area for them too.