Dry Brush – How to make a quick change
I'm going to start featuring some "quickie" projects which can be done in less than an hour, don't need a lot of supplies, and will make a big impact. First up, Dry Brush – How to make a quick change.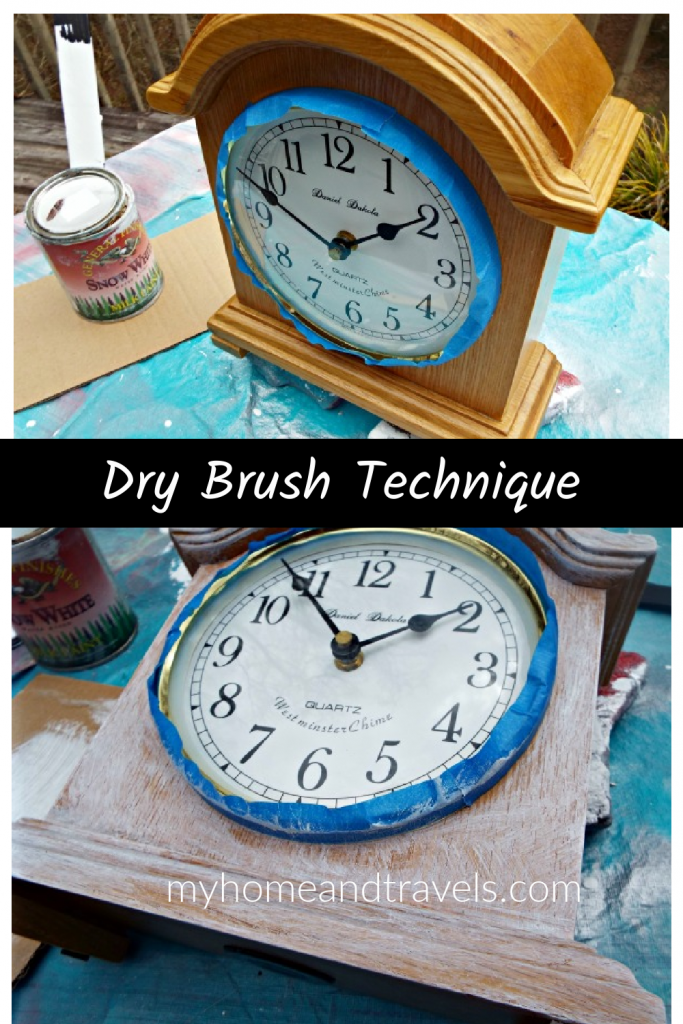 As I was recently doing my fireplace makeover, it seemed to be put together but just one little thing was bothering me. The oak finish clock. We like a clock in the living room and usually the mantel is the place for it. This clock meant something to my husband – it had belonged to his mother. It's not an antique so painting it wasn't a big deal to change it.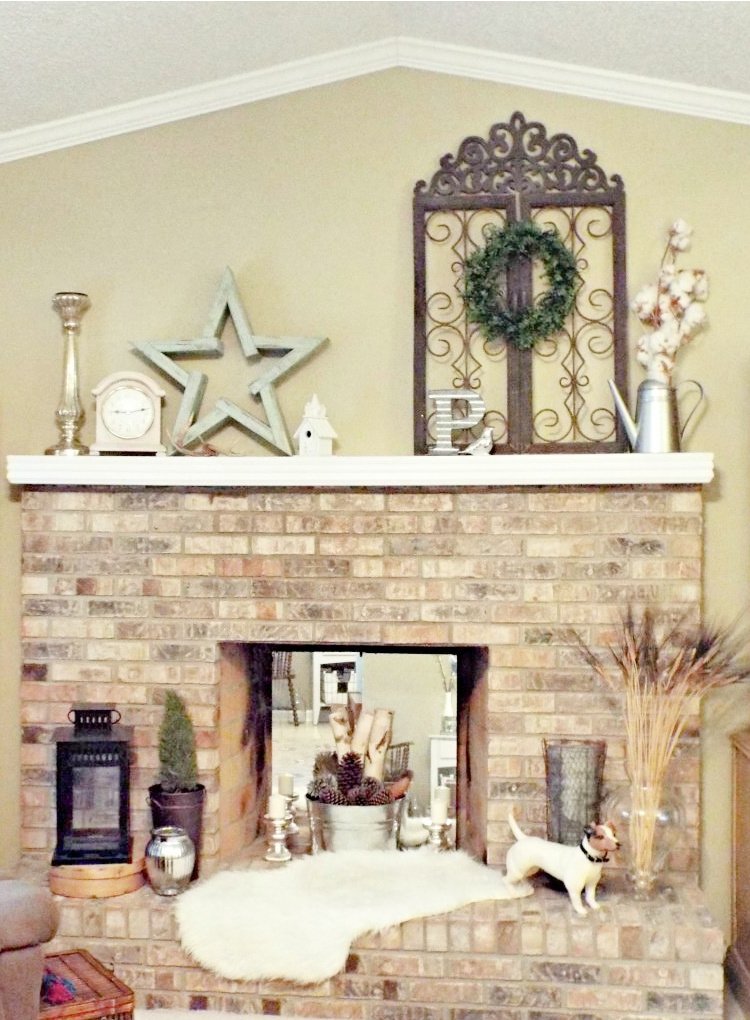 I wanted to lighten it up, but not be a bright white either so I decided to do a quick dry brush to it.
It's a simple and quick project with a great impact. For furniture or anything which might get used, a top coat should be used to seal the paint.
I placed painters tape around the face to keep paint off.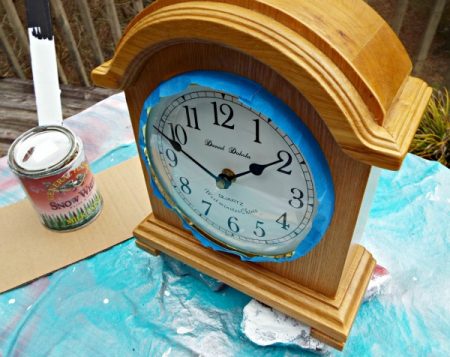 Using one of my favorite products, General Finishes Snow White Milk Paint with a cheap chip brush. Using this type of brush will give you more brush marks, which I wanted on this, but not always on a piece.
Remember on this method – less is more.
Dip your brush to get just a little on the brush then using a piece of cardboard, swipe your brush back and forth on it to remove the majority of the paint. Remember you are "dry" brushing this.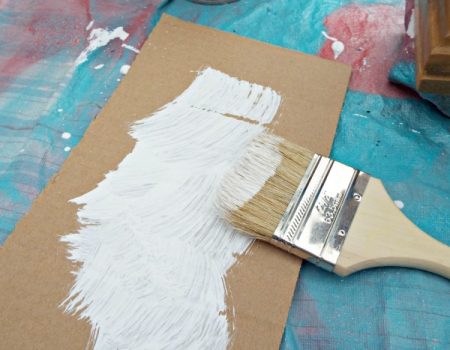 Lightly go over the surfaces back and forth without going over the same area too much. It's easier to give it a couple real light coats to keep the brush marks showing.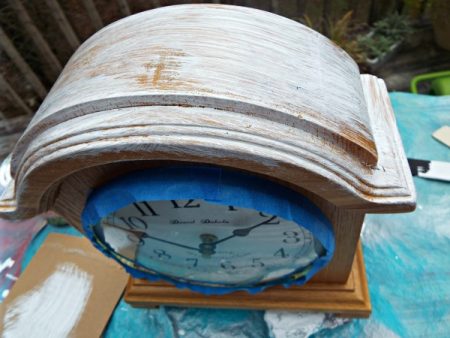 And remember this is like any other project you are doing, if it's pleasing to you, it's fine.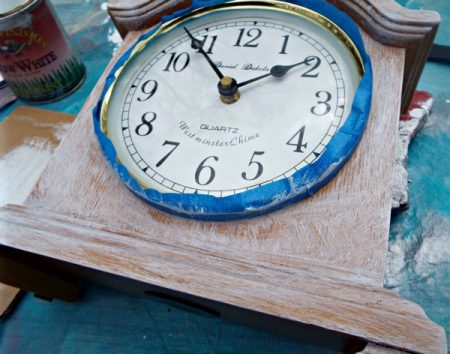 With this type of paint, it does dry quickly so even doing a light second coat and usually be done within 20 minutes.
If this was a piece which I was going for a more perfect look, sanding very lightly before sealing would finish it off. But on this project, I wasn't worried about a perfect look or finish. I needed the "light" look more than a fine finish.
What a difference it made from that wood look to a lighter color. Now it fit on the mantel.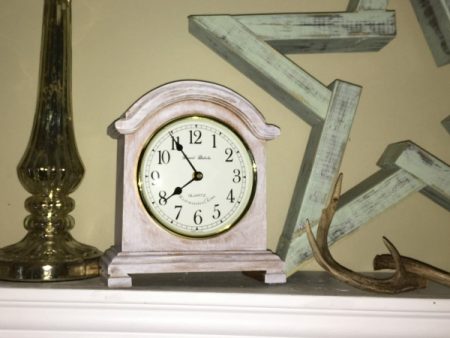 How do you like the full fireplace? Everything was on hand so cost = $0. My favorite kind of project.
I also did this Dry Brush – How to make a quick change on a COASTAL MONOGRAM.
I've included affiliate links to Amazon for you to find some products easier. I may receive a small commission, but the price is the same for you. It just helps my blog out.
Happy Travels,
Rosemary