A Pretty Porch – A Stenciled Rug
It's almost done – YEAH!! Are you tired of hearing about my porch yet?
What a long project it became.
My favorite part – the stenciled "rug".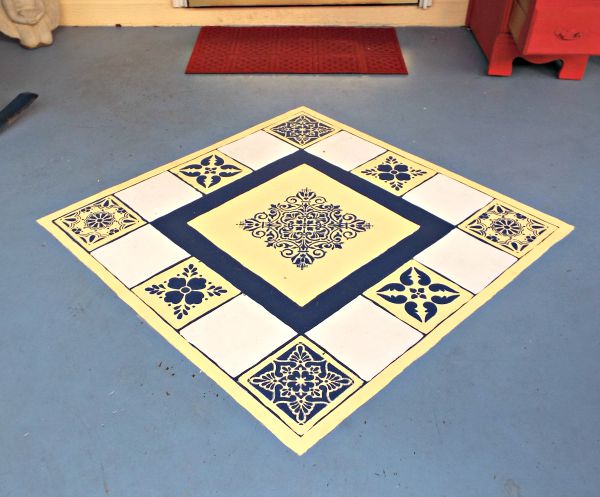 Deciding on color and design was the first step but that was made easier with the help of Royal Design Studio Stencils. Color was based on the dark blue porch furniture and creamy yellow of the house. I'm pretty old school so graph paper and pencil was used to plan it.
For a variety of designs, I chose Talavera Tile Stencil and Villa Wall Tile Stencil.
For the paint, I visited my local Elder Ace Hardware on Hwy 58 and spoke to paint expert Kim on picking the right paint for the concrete porch.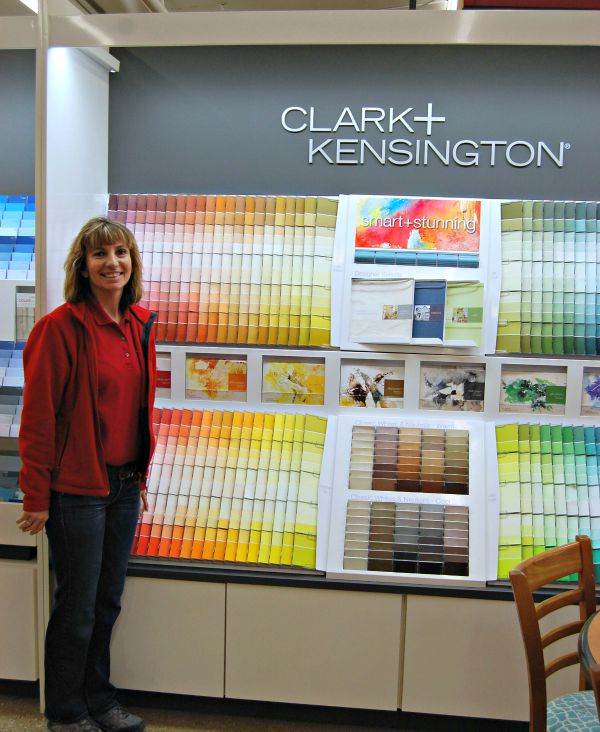 I chose 2 shades of blue, yellow and white in Royal Porch and Floor Paint. She's always great for color and paint suggestions.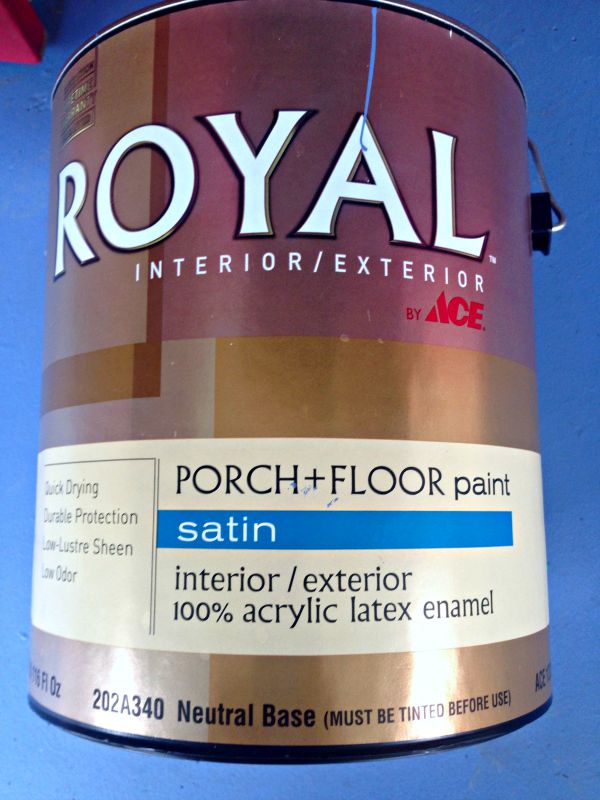 After the size, design, and color were planned, a good pressure washing was needed. Having a son always comes in handy about this time.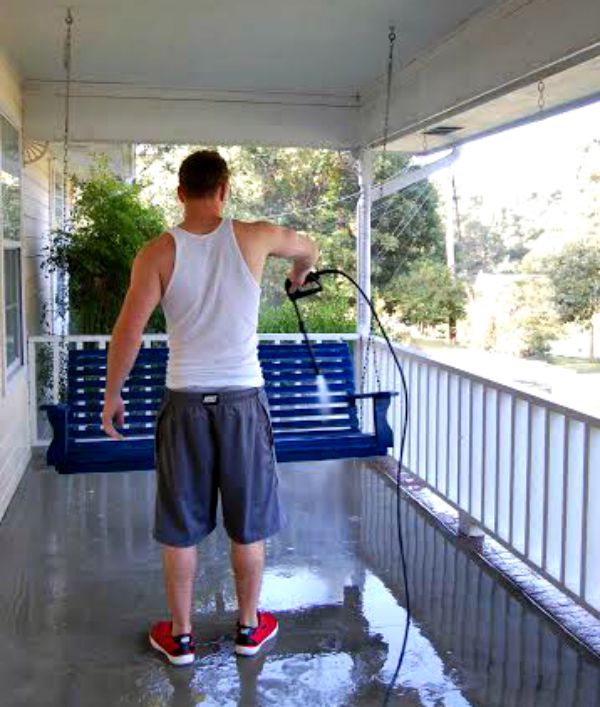 After it was thoroughly dried, the "rug" design was marked with a chalk line. Size was determined by the depth of porch.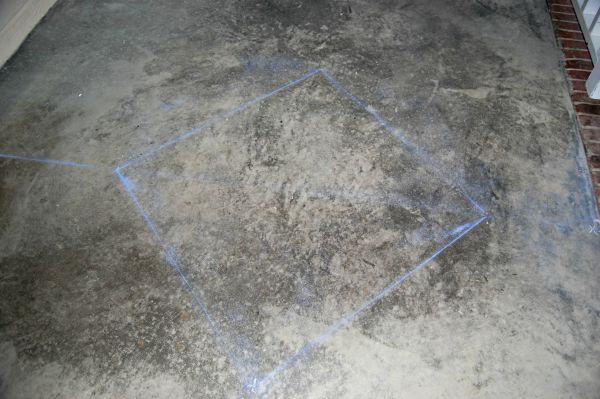 The outside of the center square was taped off with the border width being determined by the width of painters tape. This was painted with dark blue paint.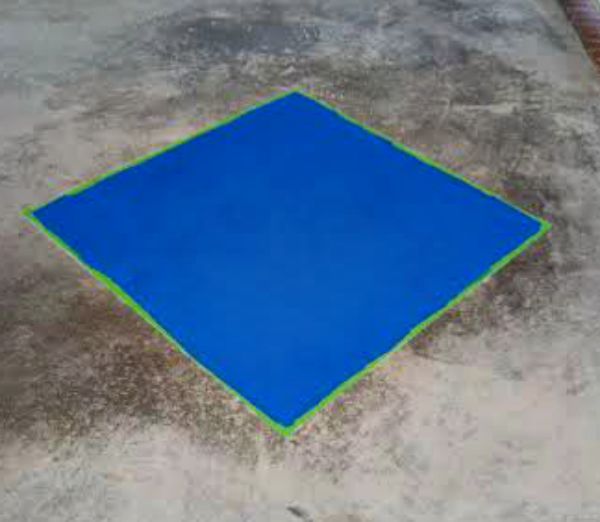 After this square was given a second coat and allowed to dry overnight, a border was taped off.
The porch floor was then done starting by cutting in around the edges with a brush then the floor was rolled. Always nice to have the hubby's help.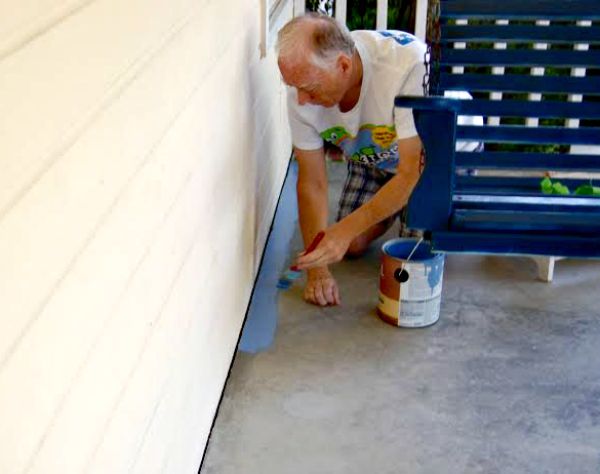 After a 2nd coat, I let it dry overnight before getting back to the stencil.
The border was painted yellow to match the house.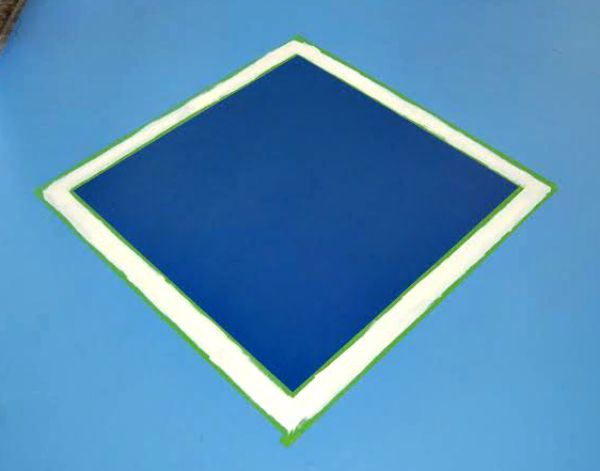 The size of the inside squares had been determined by the stencils. It's always easier to work the product sizes you have, and adjust your squares to fit them.
Yellow and white squares were painted. I did tape them off and painted the first coat with the tape, but then removed it for the 2nd coat. I wanted my edges to not be precise so it would look a bit more shabby.
Using my Royal Design Studio Stencils, I used painters tape to hold in place. You may also use a spray on stencil adhesive to hold them in place. A stencil brush, such as this 3/4″ provided by Royal Design Studio Stencils is always best for stenciling since the bristles are more compact.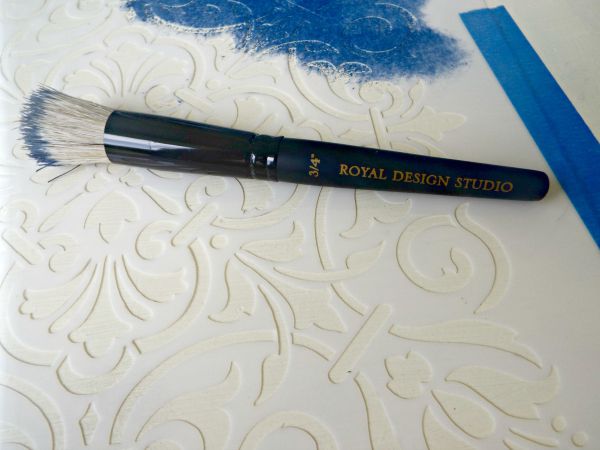 Load paint onto the brush and pounce the excess paint off onto a paper towel. It doesn't require much paint for stencils, plus if there is too much on the brush you risk it bleeding under the stencil.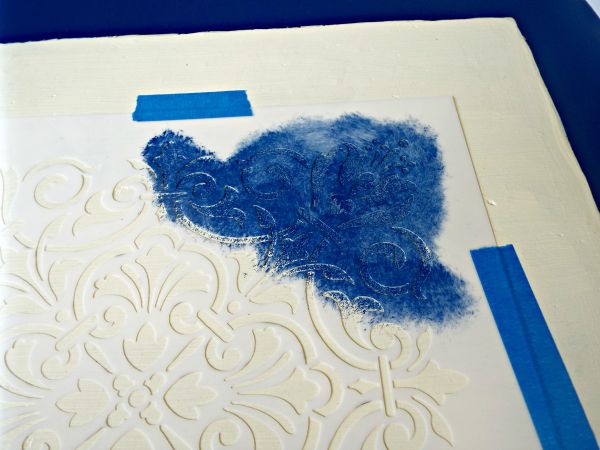 Two light coats were applied.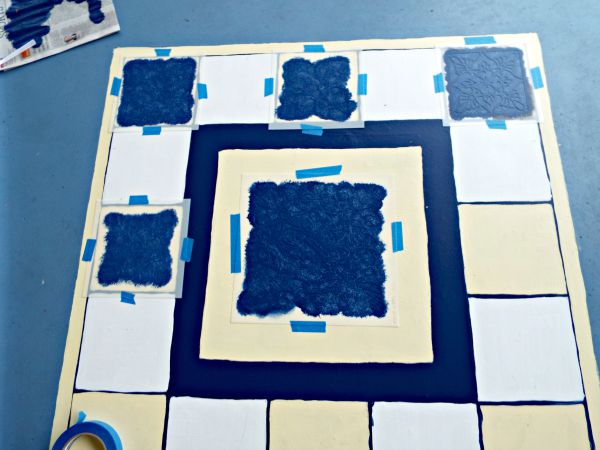 Step back and admire your work.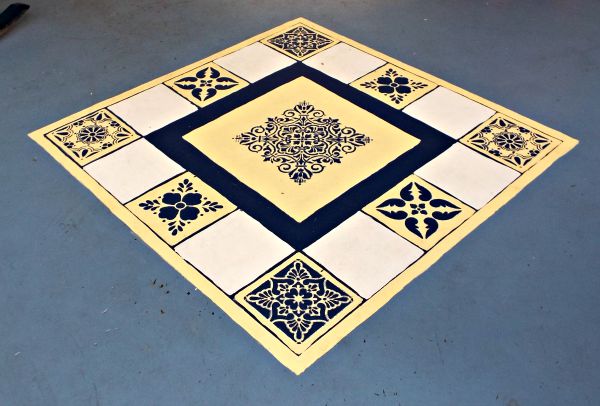 The stencils and brush was provided to me by Royal Stencil Design but all views and opinions are mine.
For more on my porch or other posts:
Front Door with Modern Masters Paint
Army Trunk turned Gaming/Storage Table
I've included affiliate links to Amazon for you to find some products easier. I may receive a small commission, but the price is the same for you. It just helps my blog out.
Happy Travels,
Rosemary