Don't you hate to throw anything away? I know I do. And it seems like if you trash something or donate it, within the next few days you want it. As I was going through my tubs and tubs of Christmas decorations, there were several items which maybe wasn't in the best shape or the wrong color for this year. I decided to give new life for old Christmas decorations using some paint and a little glitter. This year my main colors to use are silver, white and green so several items got a new life.

VILLAGE HOUSES
I have several Dept. 56 village houses which are too nice to change, but along the way I had picked up a few "cheap" ones at yard sales. Please note – apparently I forgot to take a before picture of the house, but here's a book store which was very much like it. Watch for small sizes also.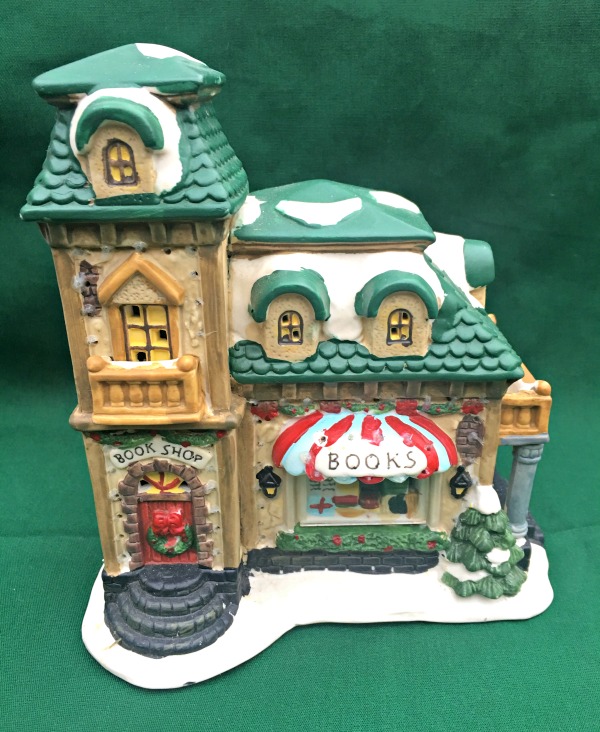 Since this was a darker color, I started with a coat of spray on primer then used one of my favorite paints – Rustoleum 2X in a flat finish.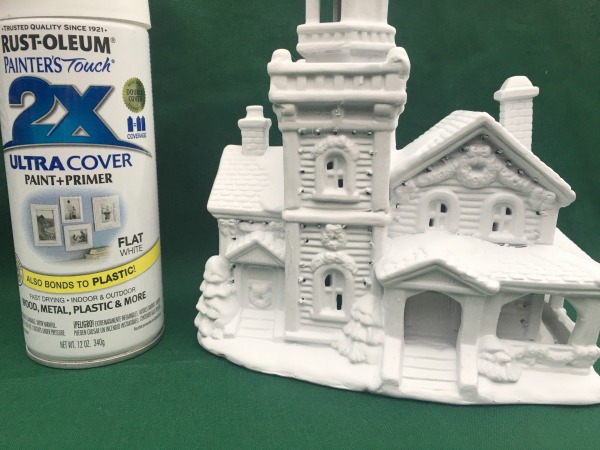 It took two coats to get a good coverage and with an item like this with little nooks and crannies, it had to be turned on its side and upside down to get it covered well.
To add a little life, a wreath which I had on hand (but can be purchased at any craft store) was glued in place with my new Ryobi Glue Gun. Have you seen these? It's a must for any crafter's arsenal.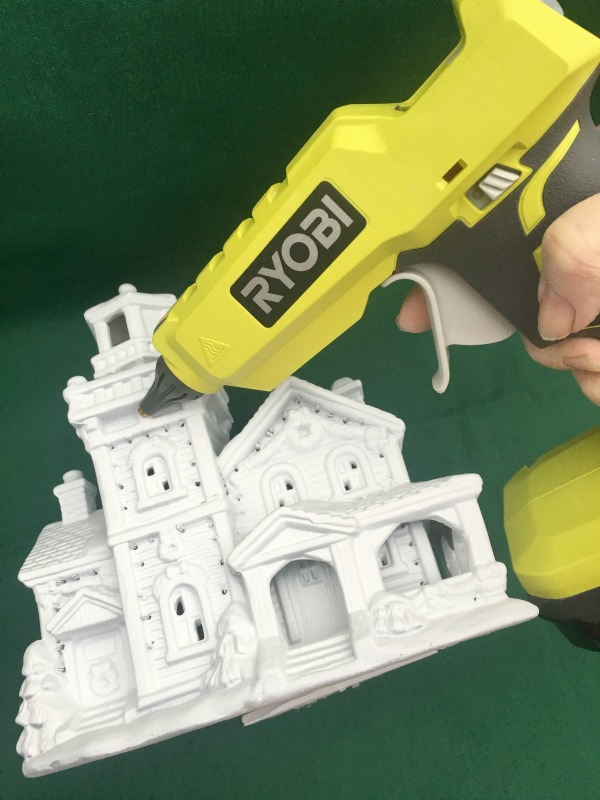 How many times did the cord not reach your project? No problems with this one.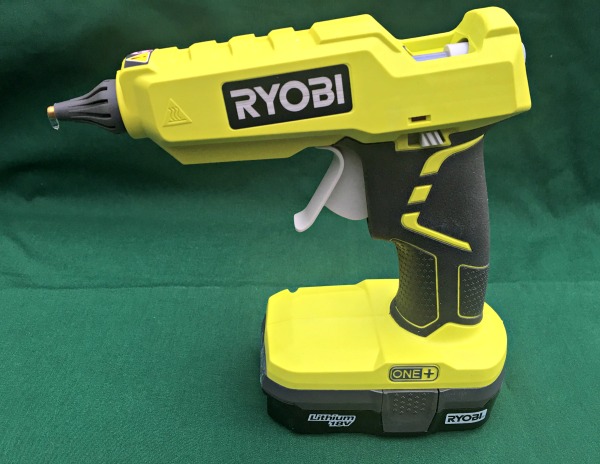 How elegant does this white house look?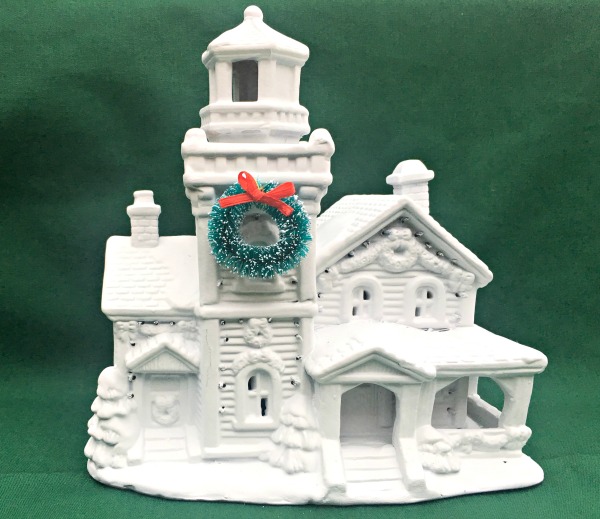 CANDLE HOLDERS
I've had this set for at least 20 years and always enjoyed them being gold and silver. But when I pulled them out this year I noticed a lot of tarnish and discolor which couldn't be polished off. So, what to do? Of course, paint it.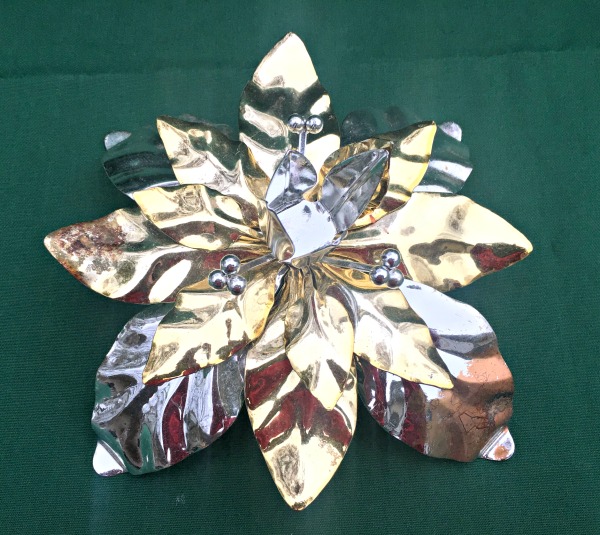 Using gloss white paint, I gave it a couple coats, letting it dry between.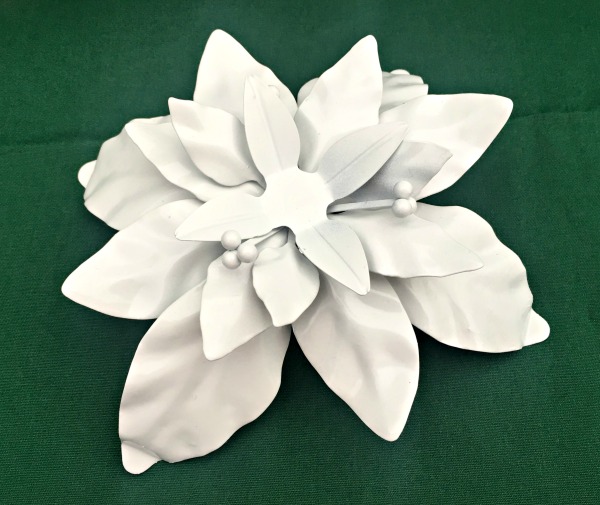 After painting, I discovered I didn't have any taper candles, and actually don't use them much anymore. So now what to do with it. I discovered by carefully flattening the taper portion down, it made a nice plate stand perfect for cookies or candies.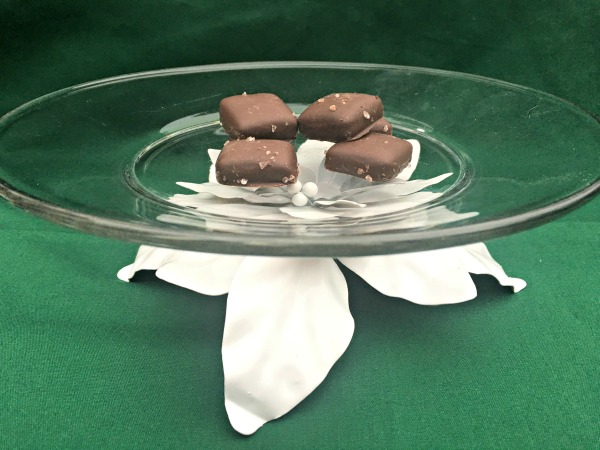 STOCKING HOLDER
I found these at a cute little boutique, silver and glittered, but they were $25 each – and needing 3 of them, no way. There wasn't anything special to them. So, within an hour I found myself at one of my favorite stores, Dollar Tree, and here they were and my kind of price.
The silver color was fine, but there were several scratches on them.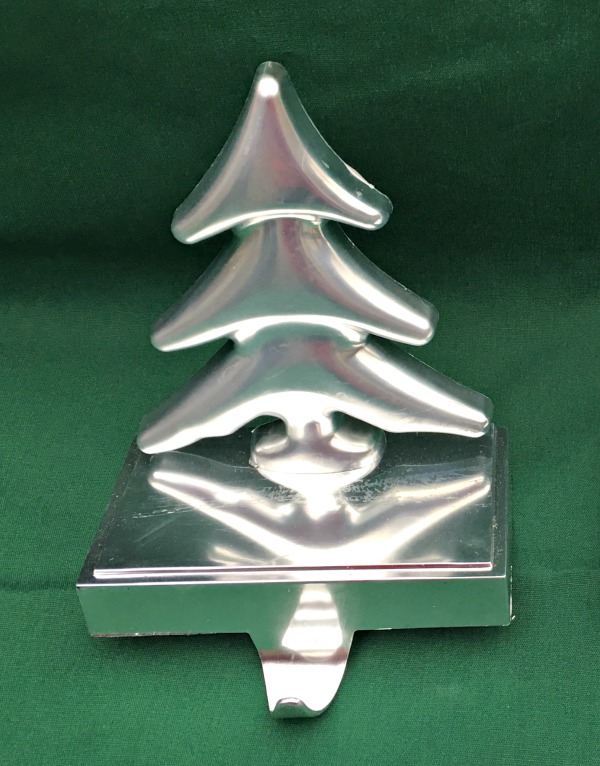 I knew I could fancy these up with things I had at home.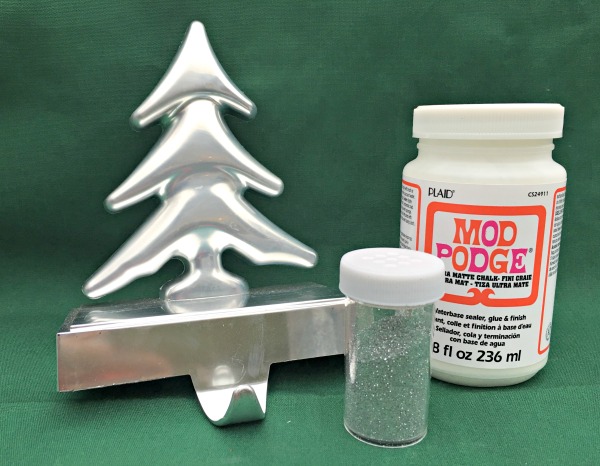 So with a couple coats of Rustoleum Metallic Aluminum paint, and a little glitter, I had stocking holders to my liking.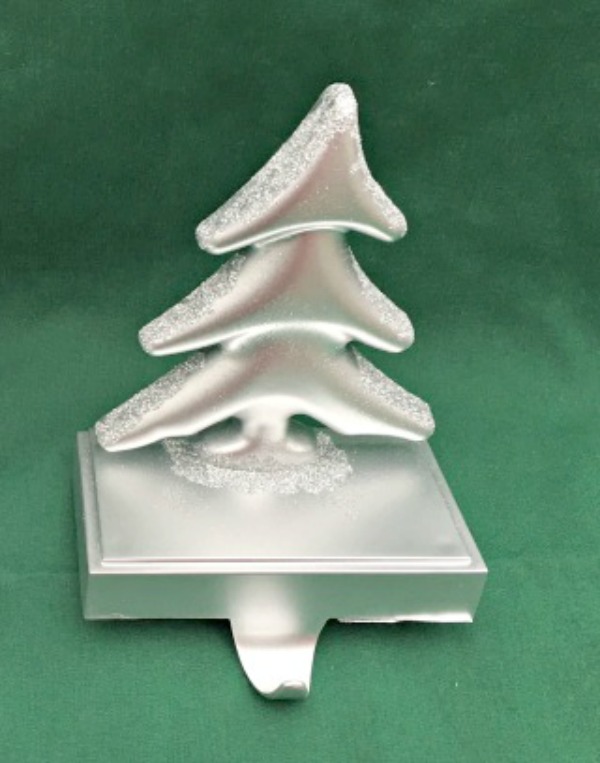 This could be done in any color – think about gold or white. Even bright red would be so festive.
PICKS
The heat and cold where decorations are stored, can damage them. Seems like styrofoam berries don't last long. Over the years I have thrown many away, and now I don't.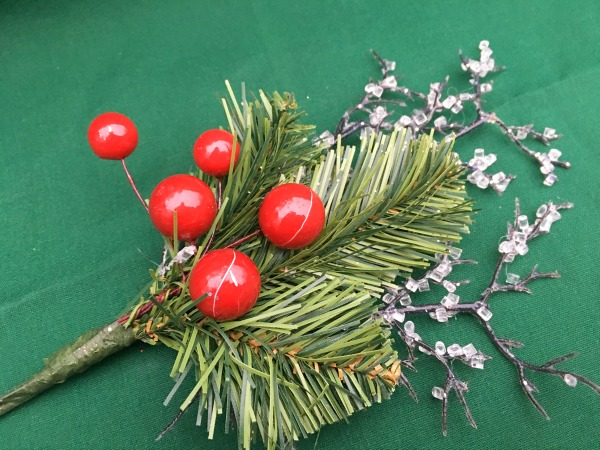 To paint these, gently lift the berries away from greenery, then cover the greenery with paper, taping if necessary.
I found the easiest way to paint these was to hold in my hand and spray painting. Put on a disposable glove for this so you don't have silver fingers when you are done.
Now, doesn't this look new? And I can use it this year.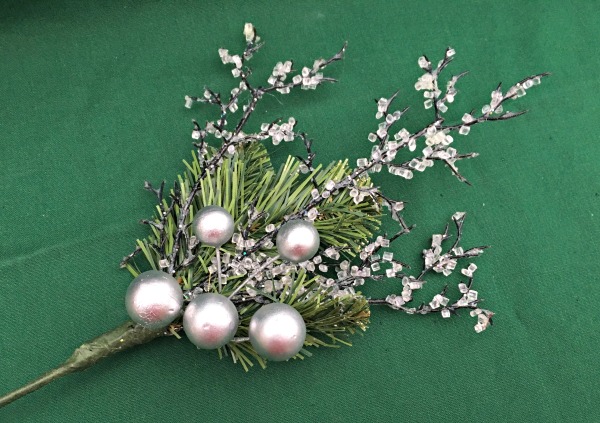 REINDEERS
Somehow I have collected several of these over the years and plan on using them on my sofa table this year. But the brown metal or gold didn't work.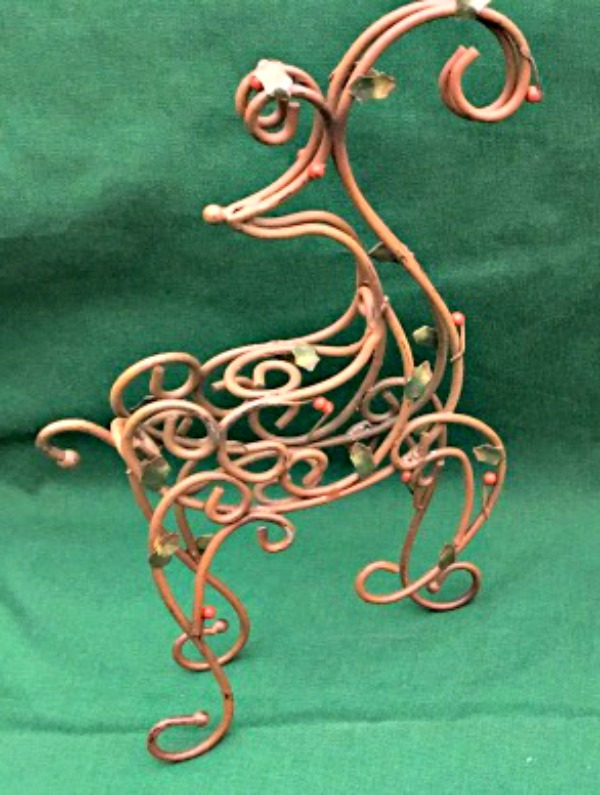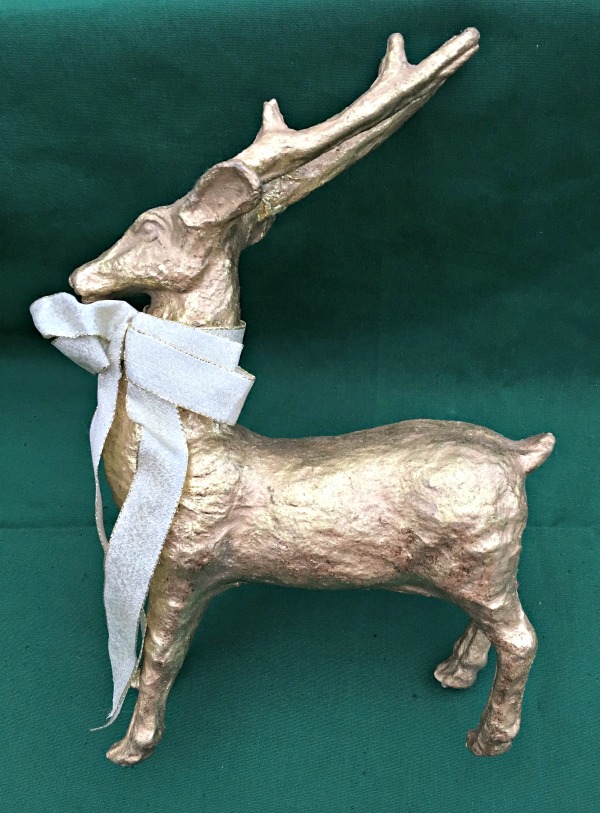 So you know how the story goes – out came the spray paint. Don't they look better?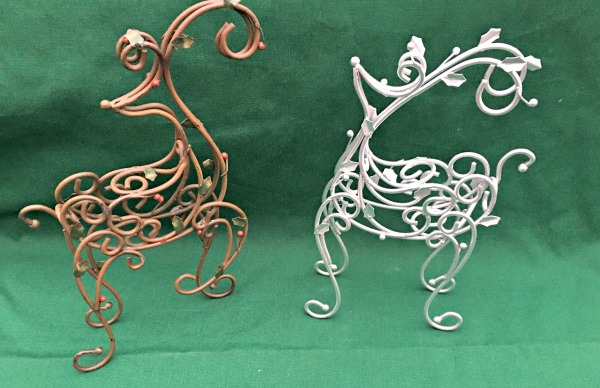 And I'm debating on ribbon again on this one, or maybe a garland. What do you think?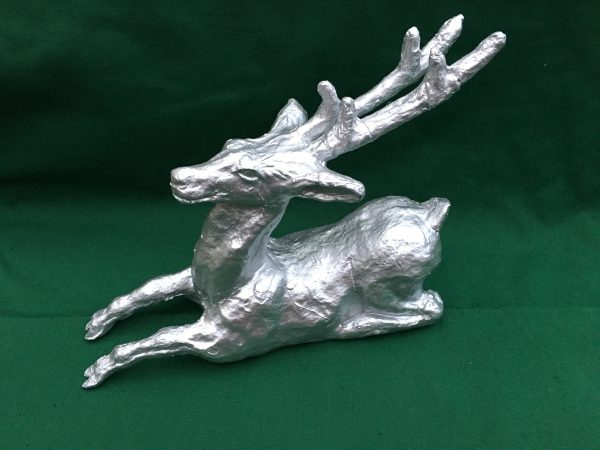 Be on the lookout over the next week for more items getting a new life.
What's your favorite colors for Christmas?
And here's Part 2 I added.