Do you need a special candle holder for the holiday? I took a basic vase from Dollar Tree, (don't you love that place?), a few stickers and a can of Krylon Frosted Glass Finish and got one.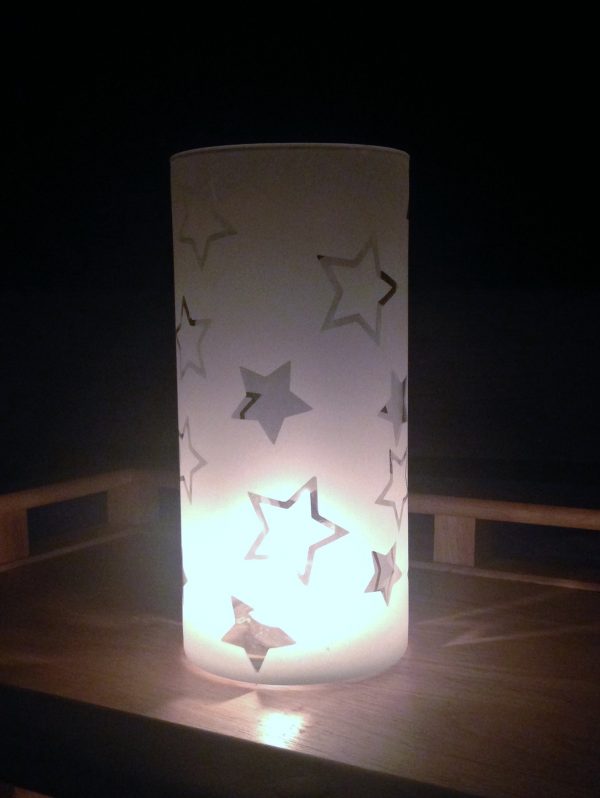 Gather up your stash of vases, candle holders or even jars for this project. Make sure they are completely clean and grease free or the Glass Finish won't stick well. I like to wash all of these in the dishwasher for 2 reasons. Less for me to wash by hand and I know they will be really clean. As you can see from this picture, you might want to try a sample to see if your stickers will come off easily.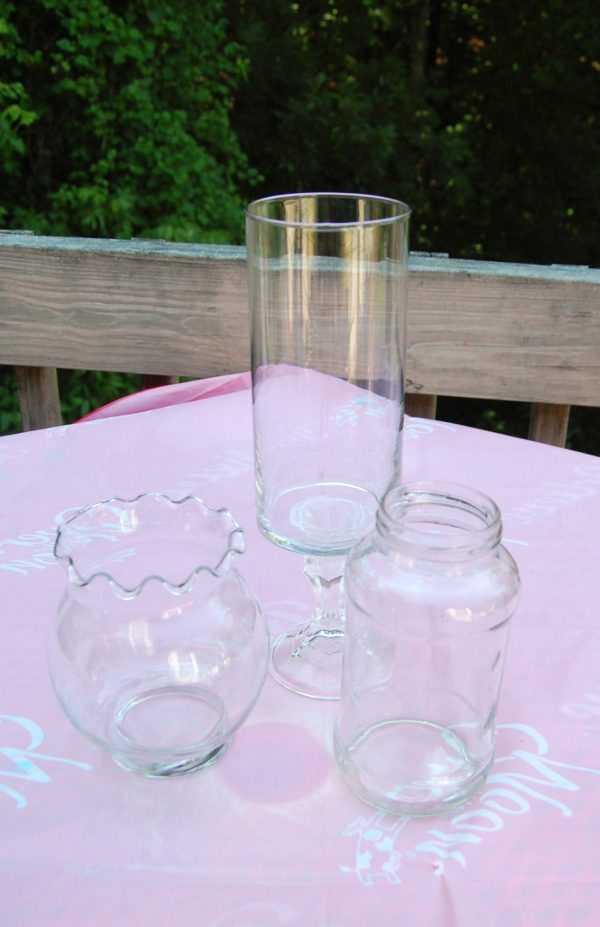 Mine didn't want to peel off without leaving paper residue.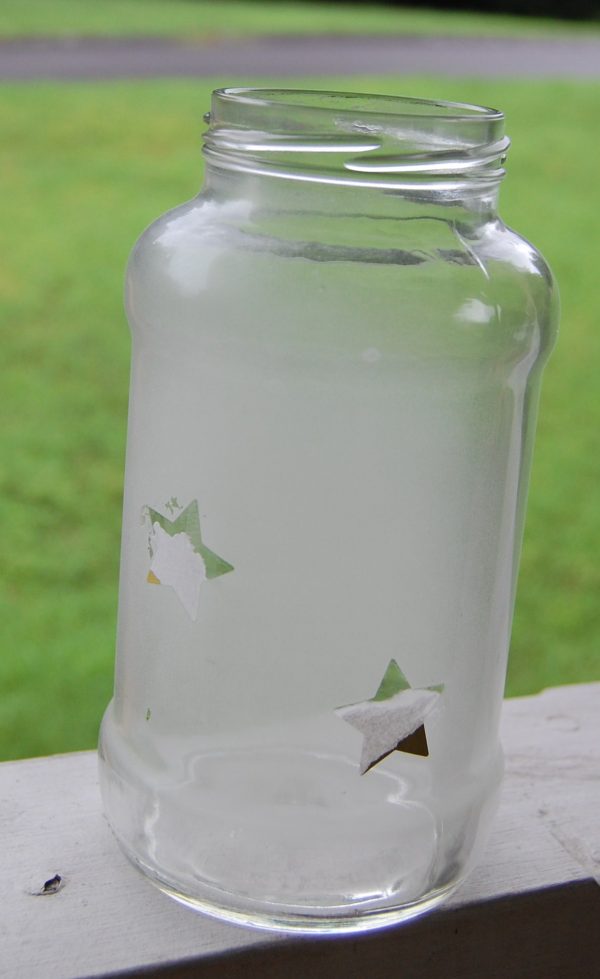 Getting out my Cricut, I cut out stars of varying sizes. I actually liked the cartridge I had since it had the shadow feature of stars also. I used vinyl since I knew this would come off easily.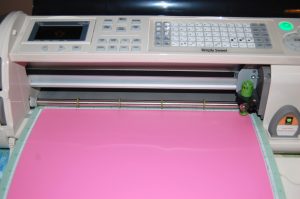 I cut a few different sizes out from 1 ½" to 2 ½" but the sizes would depend on your vase.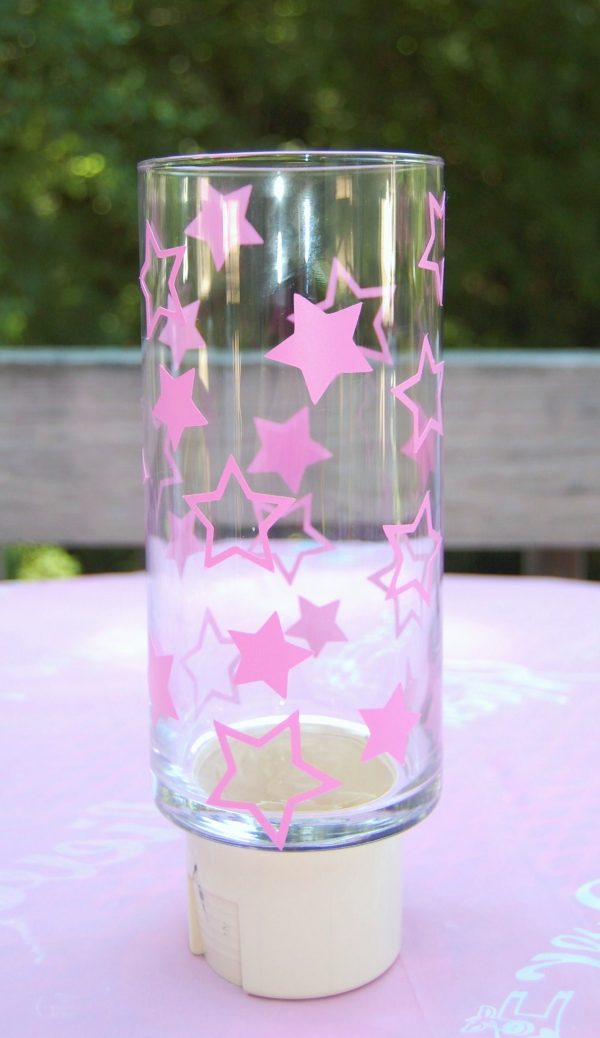 These were just randomly placed with no pattern in mind. After these are placed, use the edge of a credit card to gently burnish the edges to make sure they are down well. Since these are so small, be careful that you don't rub too hard or you will damage the edges of the stickers. I recommend doing this outside since there is a lot of overspray and fumes with this Glass Finish. Place your vase on a stand of anything you don't care to get paint on. An old spray paint can top worked great for this. Start off by making sweeping motions back and forth across the vase going off past the edges without stopping the spray and going all the way down one side. This covered about a quarter to a third of the vase. I then repeated this overlapping slightly until the vase was completely covered. Follow the directions on the can as far as drying and repeat coats. I let it dry for 30 minutes then repeated the process again.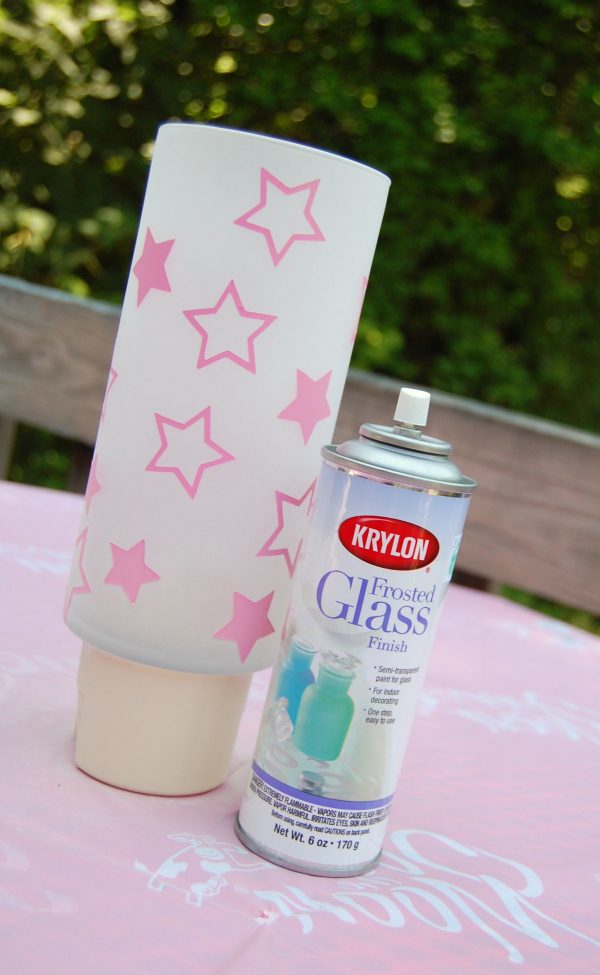 Let it dry for 24 hours before removing the stickers so your frosted surface won't scratch easily. I found by holding the vase with my hand on the inside, I could remove the stickers easier.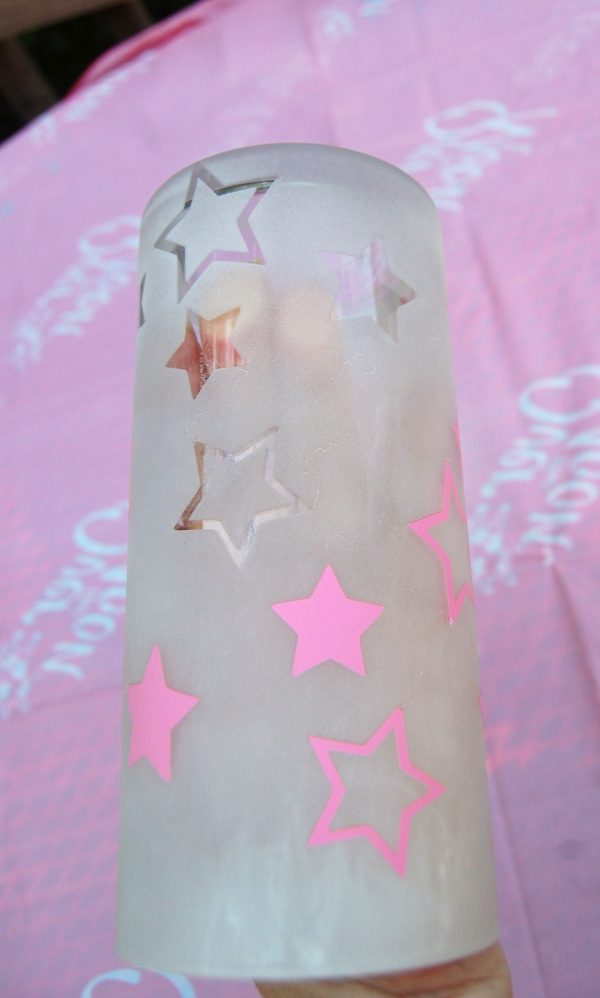 You're done. Wasn't that easy? Use any type of candle in this whether it's a tea light, pillar or even a flameless candle. Think about these sitting around your deck or patio for that late evening while relaxing or hosting your friends.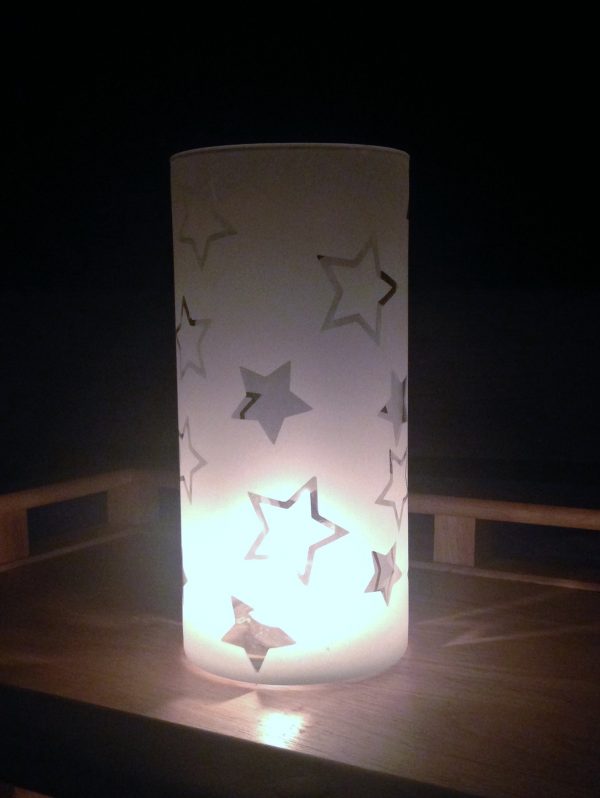 I've included affiliate links to Amazon for you to find some products easier. I may receive a small commission, but the price is the same for you. It just helps my blog out.
Happy Travels,
Rosemary