Cleaning your makeup brushes – my dirty little secret. At least one I will make public.
Do you have a dirty secret? One of them might be cleaning your makeup brushes. Be honest, how often do you clean them?
Me – not often enough. This is another "to-do" on my list before any vacation also.
Pin me for later: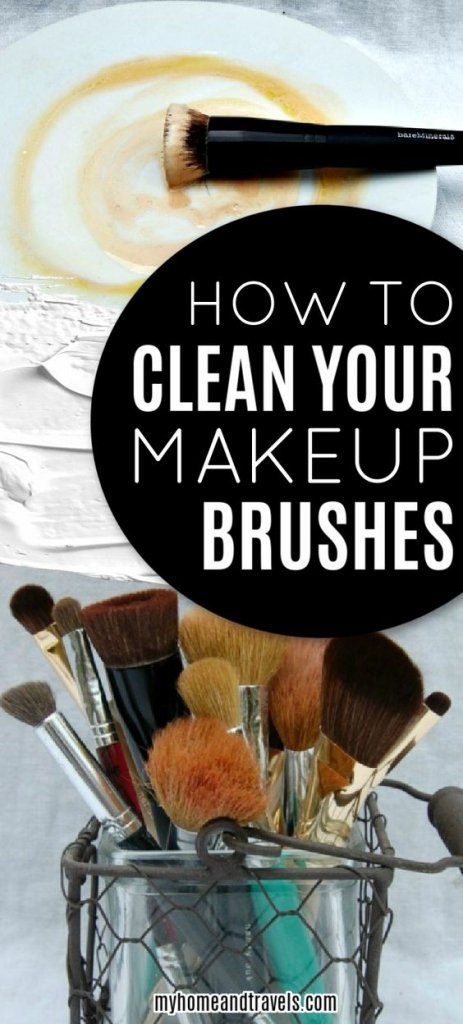 Cleaning Your Makeup Brushes – My Dirty Little Secret
But that is going to change with this easy, quick way to do it.
What do you use to clean makeup brushes?
Only two ingredients are needed and I bet you already have them – olive oil and anti-bacterial dish washing liquid. Why olive oil? It helps to condition the brushes so they don't dry out. Because you want to clean each brush separately, it only takes a couple of drops of olive oil and about 1/2 teaspoon dish washing liquid for each cleaning.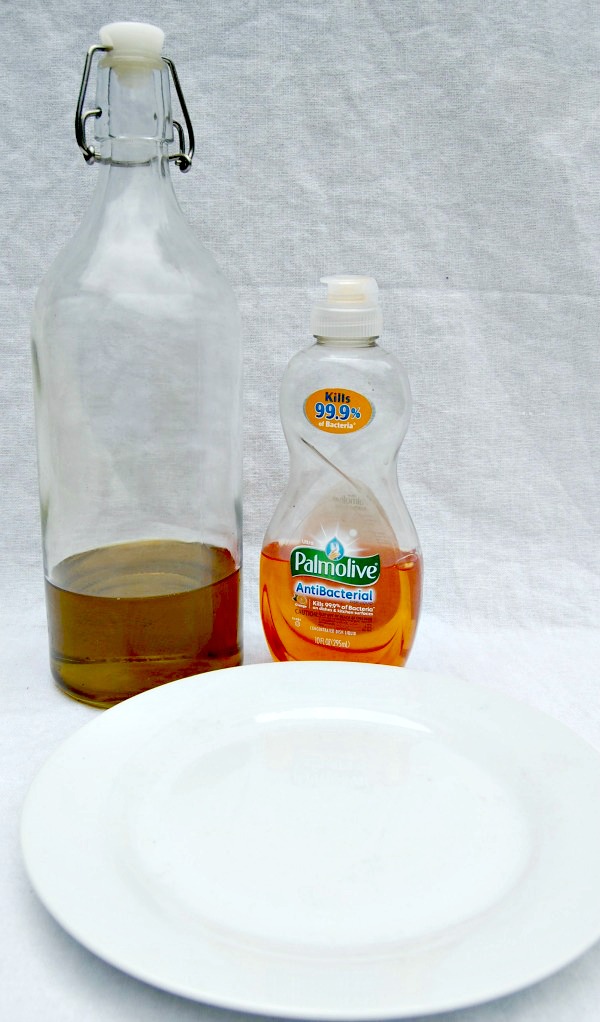 Place both of these onto a plate. I like to use a real dish then it is run through the dishwasher afterwards.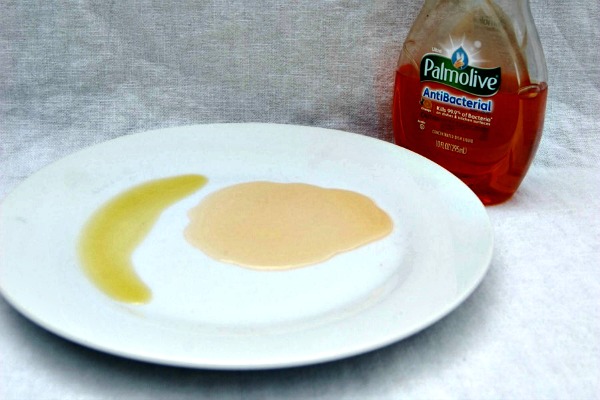 If you use a paper plate, make sure it has the plastic coating, or you could get paper fibers in your brush.
For this picture and demo, I did use a little more as I knew it was a fuller brush and VERY dirty. This is the brush I use everyday.
Lightly swirl brush in the olive oil, then into dish washing liquid. Keep swirling this on the plate for about 20 – 30 seconds. You should see all of the old makeup coming off the brush.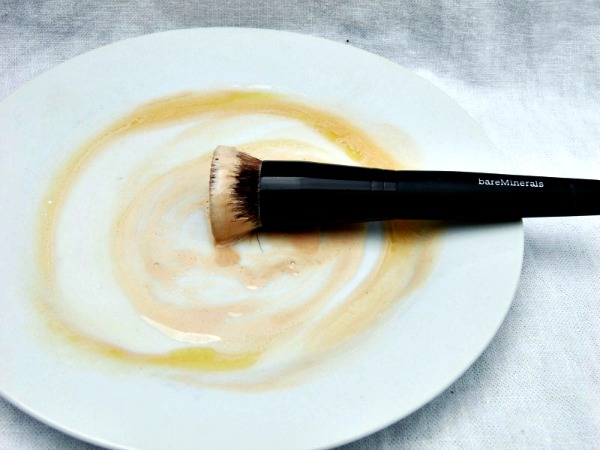 Wipe this off onto a paper towel or soft cloth. When using paper towels, I do buy better quality. The cheaper ones for projects won't absorb as much, plus they tear and leave fibers on things.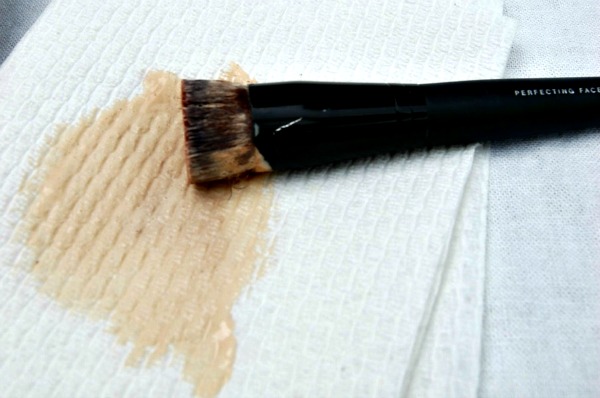 To rinse, swish this around in a glass of slightly warm water.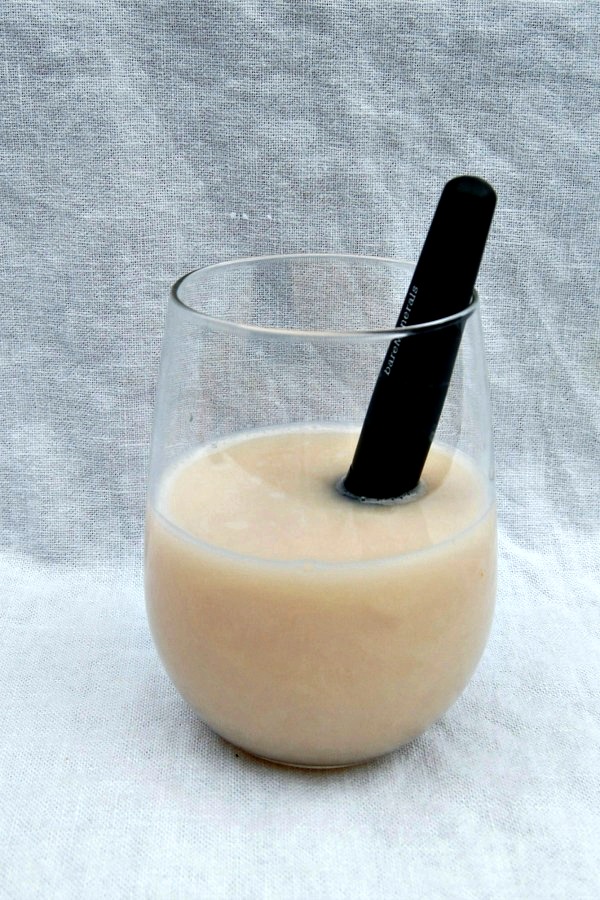 Keep rinsing until the water appears clear.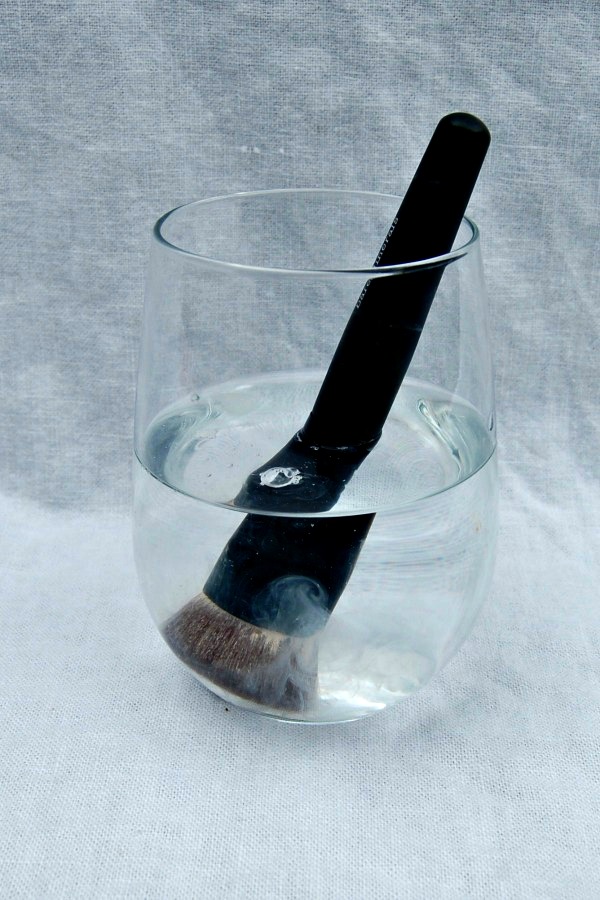 Depending on how much makeup was in your brush, this will take several times (sometimes a lot like this one did) to get it rinsed well. And even a second washing.
Dry with paper towels to get most of moisture out.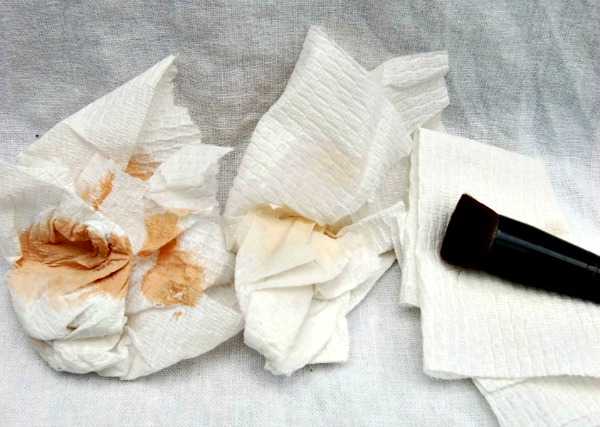 NOTE – If they haven't been cleaned in a while, you might want to do this whole process twice.
Don't let the brushes lay flat or stand on the end by the handle. Water will seep under the metal part of the brush and cause rust and then can ruin the bristles.
Why am I using painters tape? No I'm not using my makeup brushes to paint (well not these anyway).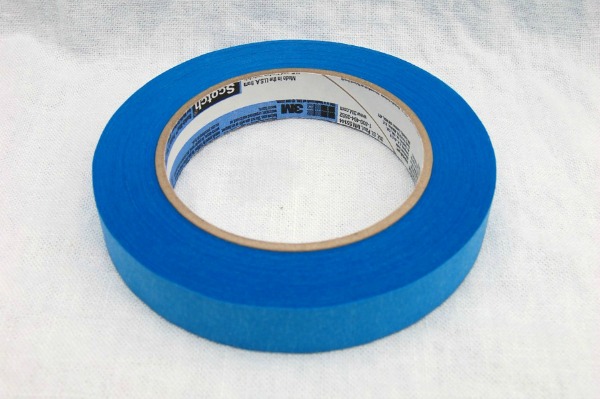 Use this tape for hanging your brushes to dry upside down. As I said, I usually hang these on the mirror so this tape won't leave a residue on the mirror. For photo purposes, I'm showing it on my closet door.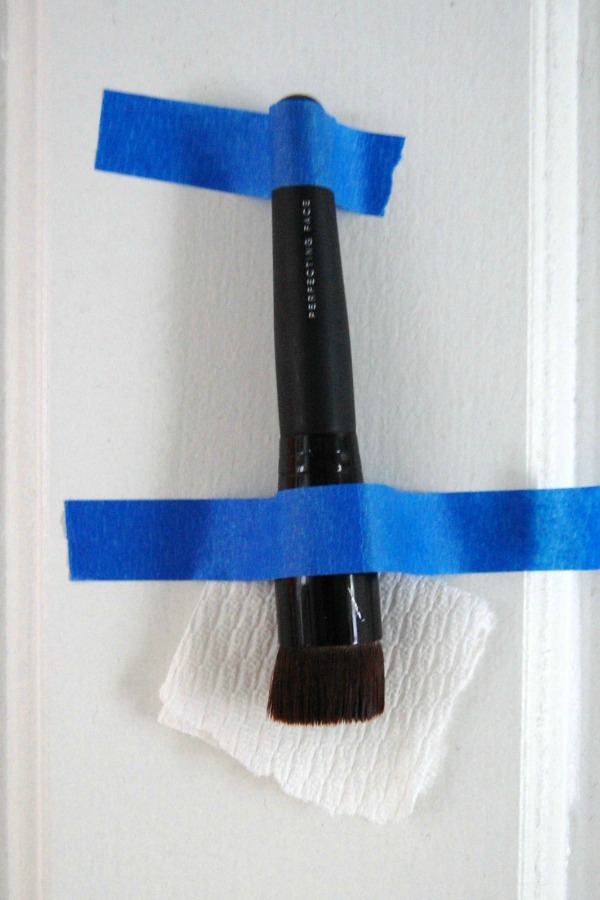 Place a small piece of paper towel under the brush as it will help absorb the moisture. Changing it a few times will speed up the drying time.
A little disclaimer – I actually cleaned this with the mixture 3 times, and rinsed LOTS to get it clean. It is a very dense brush and hadn't been cleaned in a couple of months.
These should dry within 24 hours unless there's a lot of humidity in your bathroom from showers. You can always hang them in other areas.
Just think about doing this after you have put on your daily makeup so there will be time for them to dry before you use them the next day.
If you have brushes like these, I do each end at separate times so I can dry properly.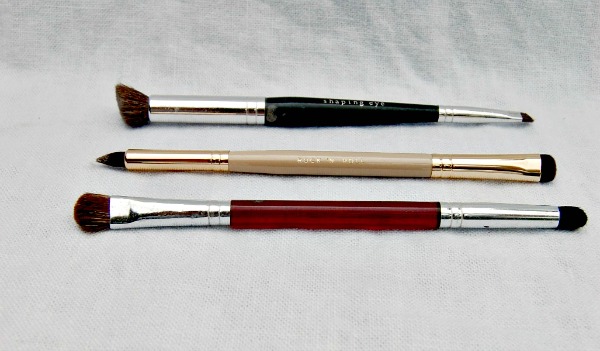 How often do you need to clean? I try to do mine at least once a month, but if you have breakouts or acne, I would do it weekly. The cleaner your brushes, the less bacteria you are spreading on your skin.
Honest answers – how often do you clean your brushes?
How many do you own?
A few more cleaning and organizing ideas: