With winter weather comes the inevitable; dry skin! It happens to the best of us, and I have tried many products to combat it. Since I have been on a mission to reduce the amount of chemicals and toxins in my beauty and cleaning routines I decided to make a refreshing orange mint sugar scrub.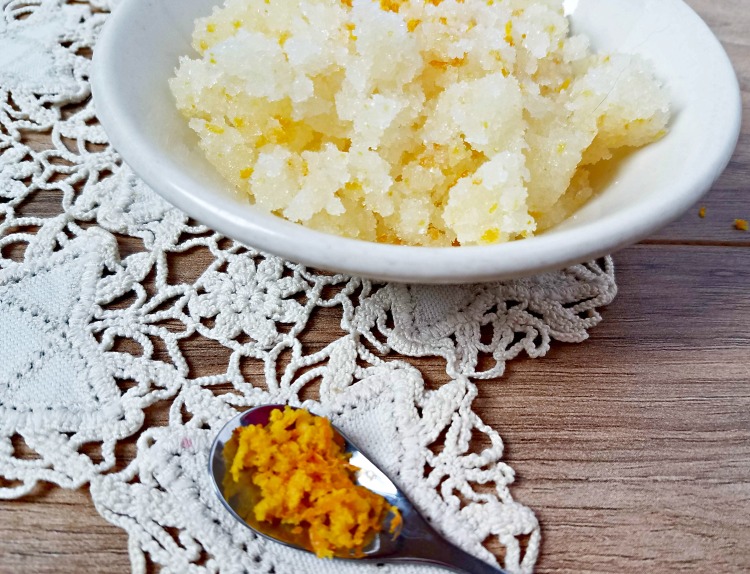 Orange mint sugar scrub comes together in just a few moments. It makes a great gift idea for friends or a way to pamper yourself on a budget. While it is an affordable addition to any skin care routine it is every bit as good, if not better than a store bought counterpart. It smells wonderful and leaves your skin incredibly soft. The best part is that this scrub comes together for only a few cents. If you have ever purchased scrubs at a department store, you know how expensive they can get!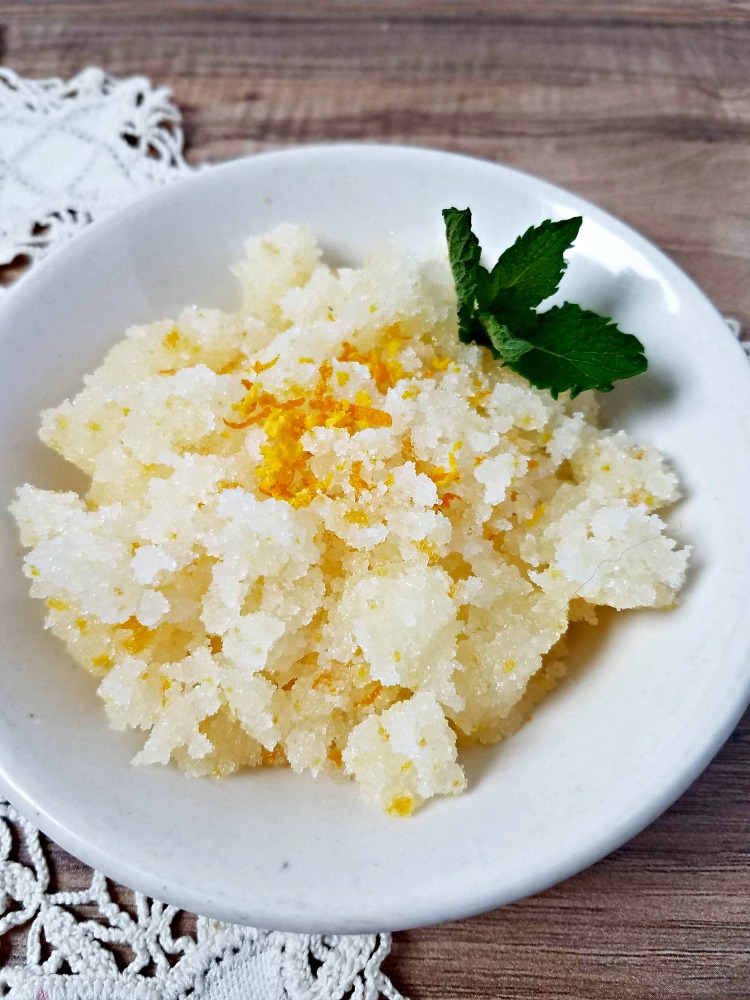 Orange Mint Sugar Scrub
Ingredient List
1 cup pure cane sugar
1/3 cup olive oil
10 drops peppermint essential oil
1 teaspoon orange zest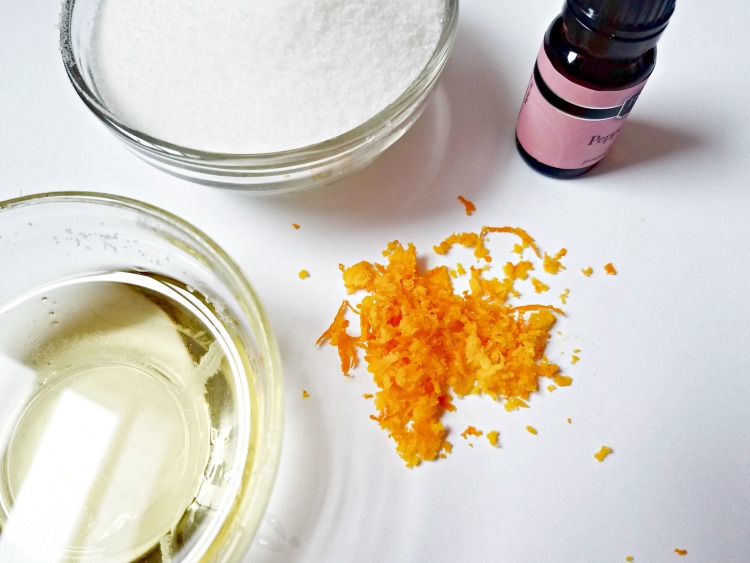 Instructions
1: In a small bowl, combine all of the ingredients.
2: Stir until the ingredients are blended thoroughly.
3:Pour into an airtight container, such as a mason jar.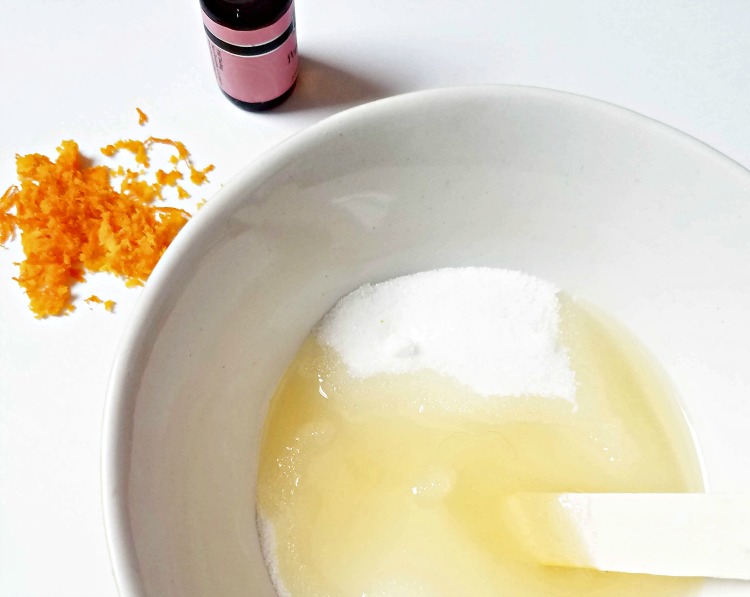 This Sugar Scrub can be stored up to 3 months. This makes a really thoughtful way to share a handmade gift with a friend. Pair it with a loofah sponge or maybe a pretty nail polish. I was thinking too this would make a great hostess gift for all of those upcoming baby and bridal showers. Pin this idea for later.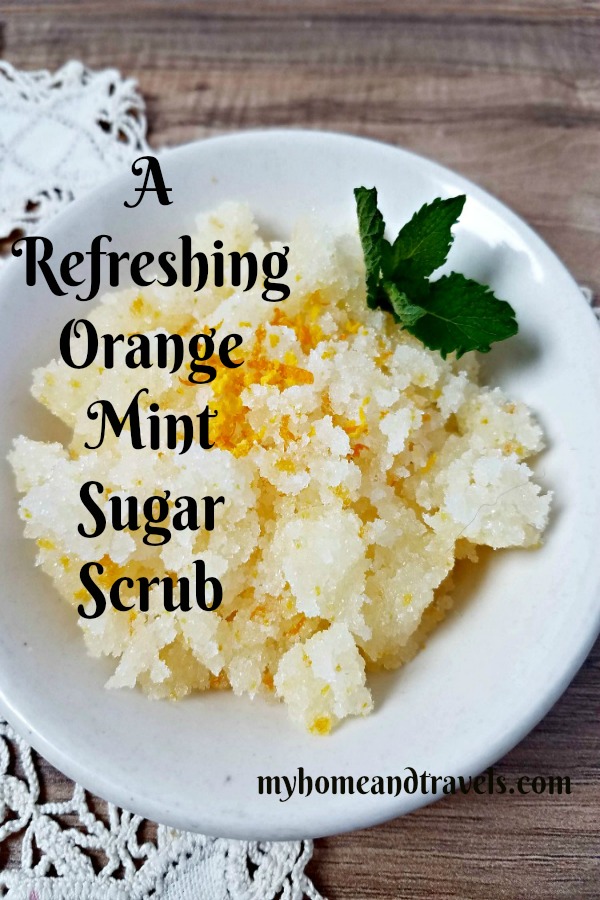 Use about a tablespoon in the shower with warm water. It is perfect for removing dead and dry skin and will leave your skin glowing thanks to the peppermint oil. That hint of orange will leave you thinking of summer. This scrub is great for both oily and dry skin as peppermint facilitates oil secretion, making it an effective way to combat acne.
If you enjoyed this DIY sugar scrub recipe you might also enjoy