Are you still trying to get some organizing and de-cluttering done around your home. Many have been watching Netflix and deciding what brings you joy, but in the meantime, using a few organizing tools, can get this done very easily. Finding ways to organize your kitchen doesn't have to be hard. Here are 15 products to organize your kitchen that can fit any price range and budget! Affiliate links are included.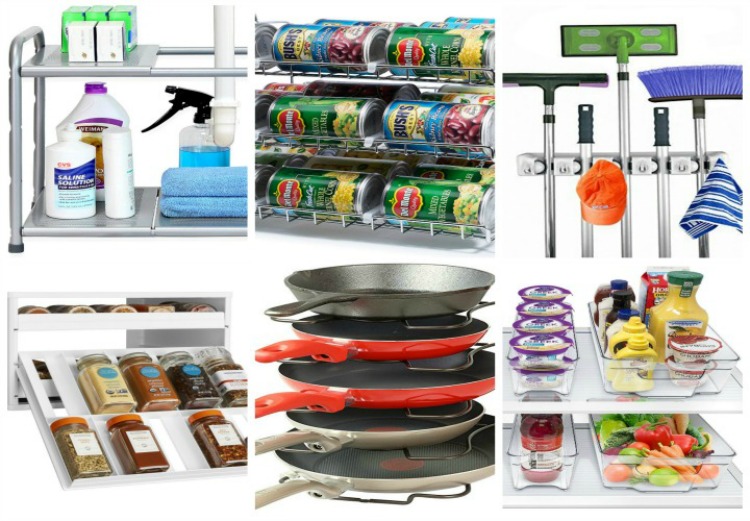 Why is it that the kitchen becomes the most unorganized room in the house so quickly? Maybe it's all the Tupperware lying around…or the fact that the kitchen has to house so many different appliances. Whatever the reason, trying to think up ways to rearrange and organize your kitchen can be downright tiring!
One tip I have found with plastic containers is to buy sets which have matching lids, or those which lids fit more than one container such as these Rubbermaid sets.
Another quick tip is to only use these types of containers and don't keep all of those butter or sour cream containers.
If you've lived in your home for a while, you have probably rearranged and organized the kitchen more time than you can count. And while that can be a great solution, sometimes you need a few simple organizational products to help find the flow and functionality that your kitchen can offer.
Pin these ideas for your future organizing ideas.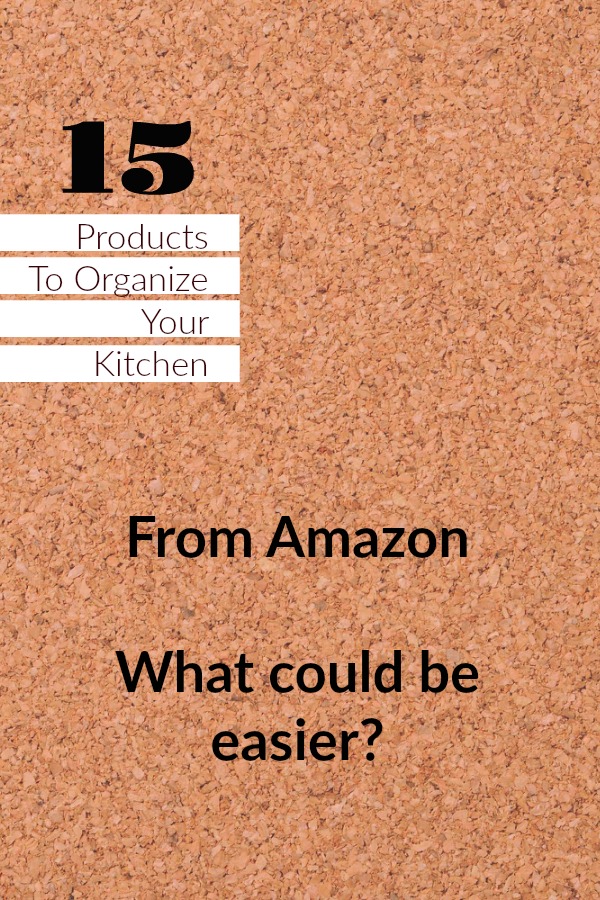 Don't stress and worry about how you can get everything in your kitchen organized. You don't have to do it alone! Instead, try out a few of these products that can help organize your kitchen with ease! Split up into three different budget-friendly sections, you may just find that these kitchen organization products are just what you've been searching for! As with any area you want to get organized, start in one area, whether it's your cabinets, pantry, or refrigerator.
15 Products to Organize Your Kitchen
You don't have to organize your kitchen alone! Allow the help of the products below to get your kitchen into tip-top shape!
Kitchen Organization Products Under $15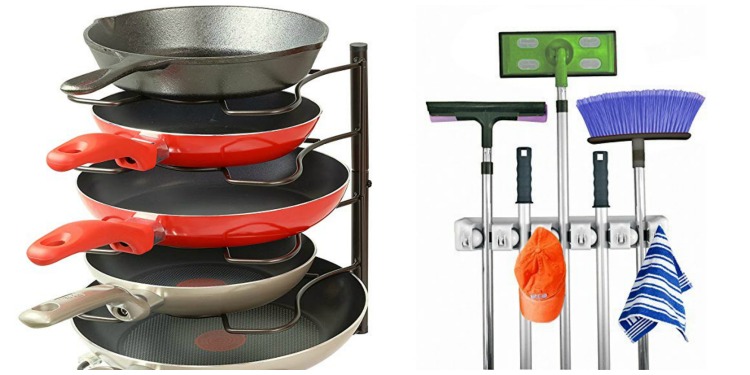 How many times do you have to lift all of your skillets out to get the right one, or your mop and brooms fall if you have them stored behind a door?
Lid Organizer for Cabinet Doors
Kitchen Organization Products Under $25
I have the Under the Sink Shelf on order as this is a space which never seems to be cleaned out often, let alone be organized. I'll keep you posted.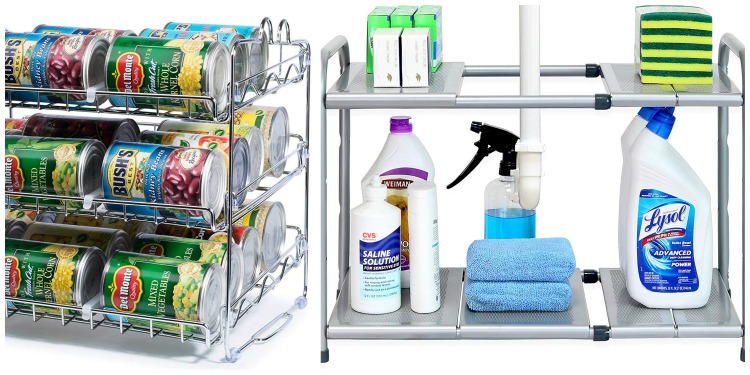 Kitchen Organization Products Under $50
How often do you clean out your refrigerator? Not often enough? These bins will help you see what you have and keep them organized.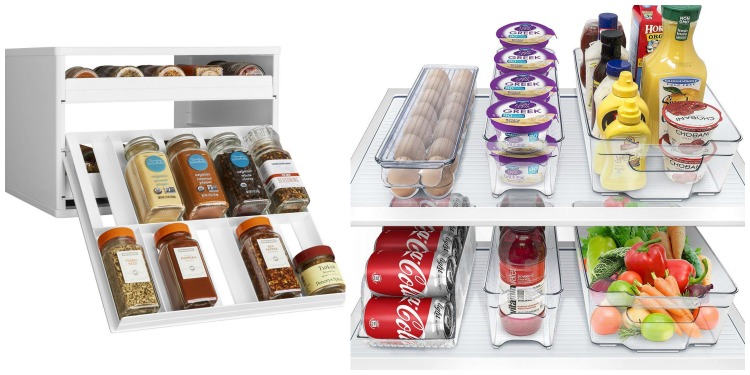 Stackable Storage Bins for the Fridge
20 Piece Food Storage Containers
3 Tier Kitchen Baskets for Produce
Just like that, these organization products can help! Try one, try them all…but whatever you do, definitely choose some to give a whirl! Organization is key to keeping your home and your mind clutter-free!
These items may be just what you need to organize your kitchen with ease!
Do you have any kitchen organization tips to share? Let me know your best secrets or if you try any of these products.
Here's a few more ideas I have for you. Organizing Tips.