Trader Joe's Cookie Butter Cookies
A tried and true recipe that has been in my family my entire life is Peanut Butter Cookies, AKA Crisscrosses. I can't remember my Mom not making them. Easy to make, plus freezes well so they can be one of your make ahead cookies. A slight change was made for a new taste by making them as Trader Joe's Cookie Butter Cookies.
If only I knew how many batches I have made for my family who loves them, and I will admit I eat raw cookie dough.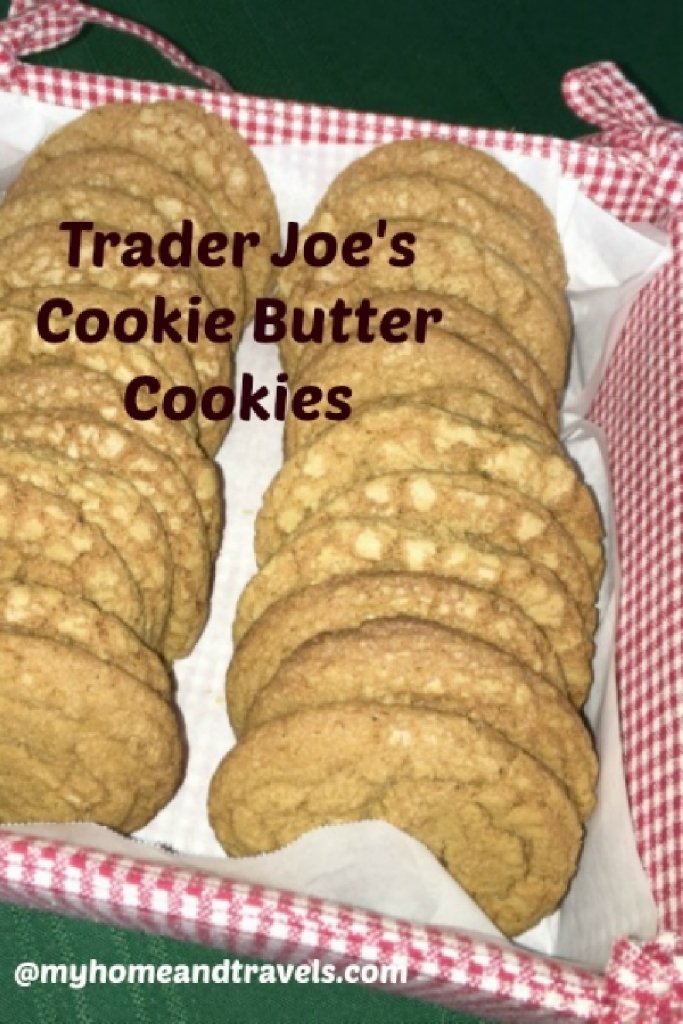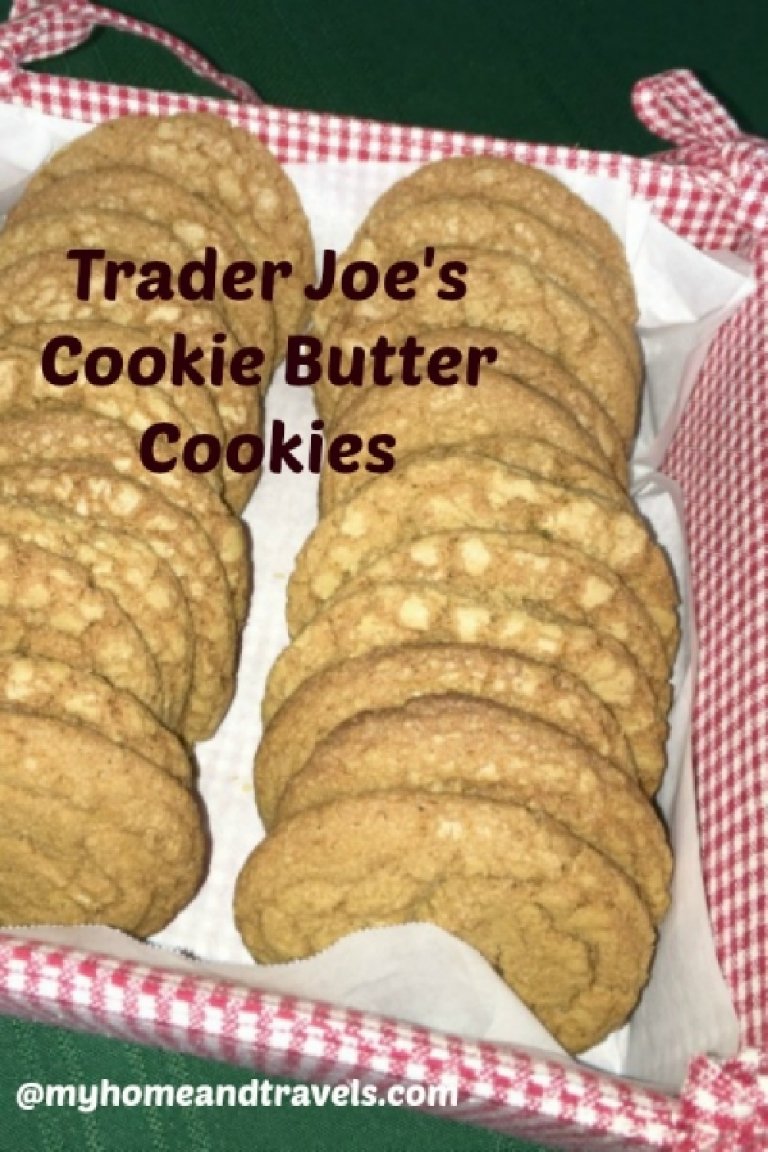 Trader Joe's Cookie Butter Cookies
As I started to make a batch recently, I thought about changing it up a bit. Why not try the Trader Joe's Cookie Butter that everyone loves. Well, everyone but me I guess. It has that slight Gingerbread taste which I'm not fond of. I was going to be meeting my nieces later in the week who both love Cookie Butter, and in fact I had several jars to take to them.
I made my Peanut Butter Cookie recipe as normal except substituting the Cookie Butter for Peanut Butter. I tasted the dough after I made it and it was ok to me, but it still had that Gingerbread taste. And I did taste one after baking.
Trader Joe's Cookie Butter Cookies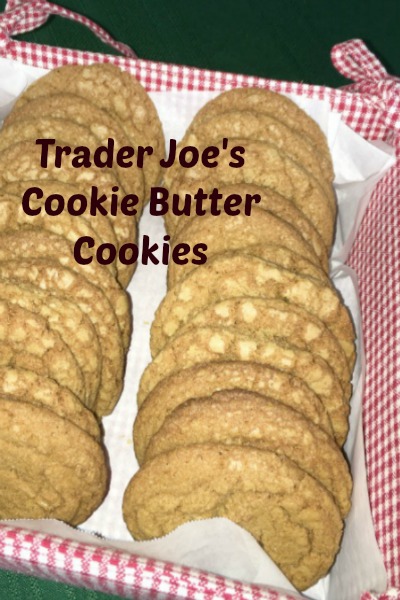 A little variety to my standard Peanut Butter Cookie.
Ingredients
1/2 C butter, room temperature
1/2 C shortening
1 C granulated sugar
1 C brown sugar, packed
1 tsp vanilla
2 eggs, slightly beaten
1 C Cookie Butter
3 C all-purpose flour
1/8 tsp salt, if you use salted butter, you can omit
2 tsp baking soda
Instructions
Preheat oven to 375.
Remember to scrape down the sides of the bowl often and between each addition.
Cream butter and shortening together.
Add sugars and continue creaming.
Add eggs and vanilla.
Mix in Cookie Butter.
Slowly mix in dry ingredients until thoroughly mixed.
Don't over beat.
Scoop these onto ungreased cookie sheet.
Bake for 11 - 13 minutes.
Remove onto a wire rack and cool.
Store in airtight container.
Notes
Get all of you ingredients and supplies ready before starting.
Crunchy Peanut Butter can be used.
Cool completely before drizzling chocolate.
Freeze in airtight containers.
Thaw by just laying out on a plate at room temperature.
If you don't have a sifter, measure dry ingredients in a large mixing bowl and whisk to get all incorporated together.
Parchment paper can be used, but I just wipe the baking sheet while warm.
Baking time can vary by size of cookie and your own oven.
The smaller the cookie, the less time (a minute or so) it will need.
I use the paddle beater on my KitchenAid but these can easily be made with a hand mixer.

If you don't have a cookie scoop, it's one of the best investments you can make for cookies. I have three sizes and use the medium the most.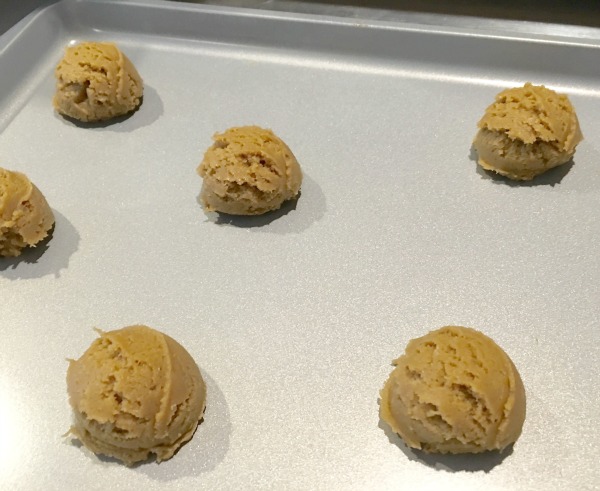 I didn't really notice a difference in baking times but the final baked cookie had a bit more of a crackle look than the smooth Peanut Butter does.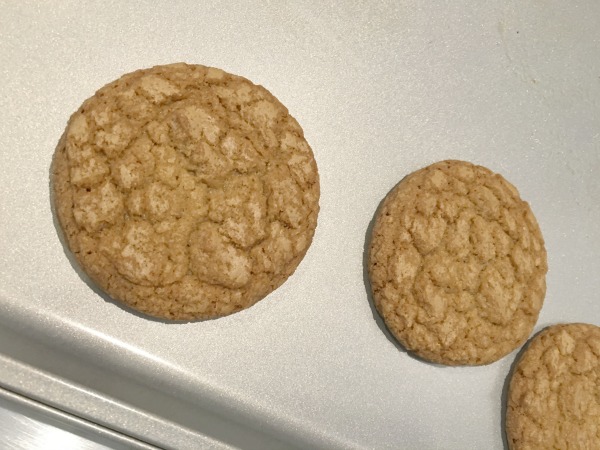 Alyson & Stormy is lucky that we all prefer Peanut Butter so that got a full batch.
And FYI – they were given rave reviews by the Cookie Butter lovers. I have to wonder how many they got home with after several hours on the road.
To make them a little more festive, I used a little Wilton Candy Melts and drizzled across them, that was my nod to crisscrosses. This could be done in any color and even add a few sprinkles. Or even add a Hershey Kiss to the middle before cooking for added flavor.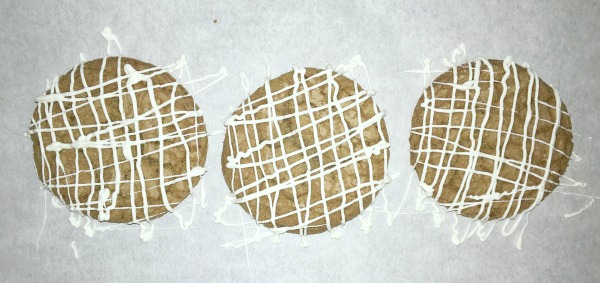 Maybe Santa would like these too. I'm sure he loves Gingerbread.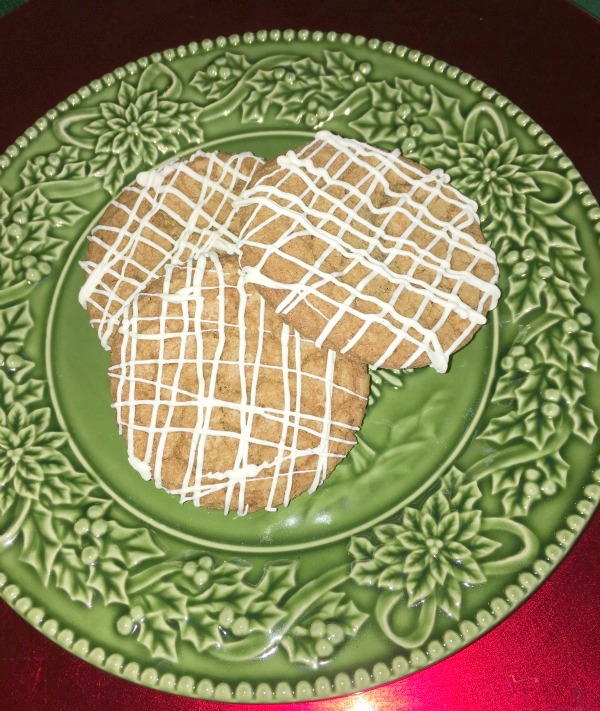 Great gift idea too.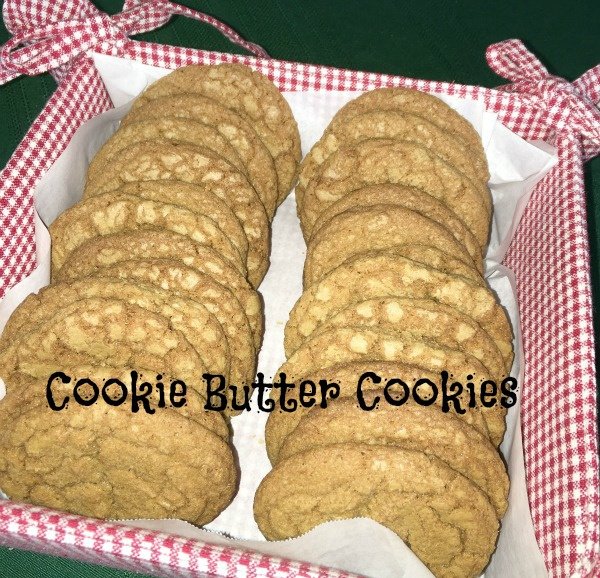 Let me know who loves this Cookie Butter. I guess maybe I will keep it on hand to try in more recipes. I do have a few ideas and not just for the holidays.
What kind of changes have you made to a recipe you love?
I've included affiliate links to Amazon for you to find some products easier. I may receive a small commission, but the price is the same for you. It just helps my blog out.
Happy Travels,
Rosemary