A Sophisticated Front Door By Modern Masters
Thanks to Modern Masters for providing this "Sophisticated" paint for my front door makeover. I really loved the ease of using this paint and the results. All the opinion are truly mine.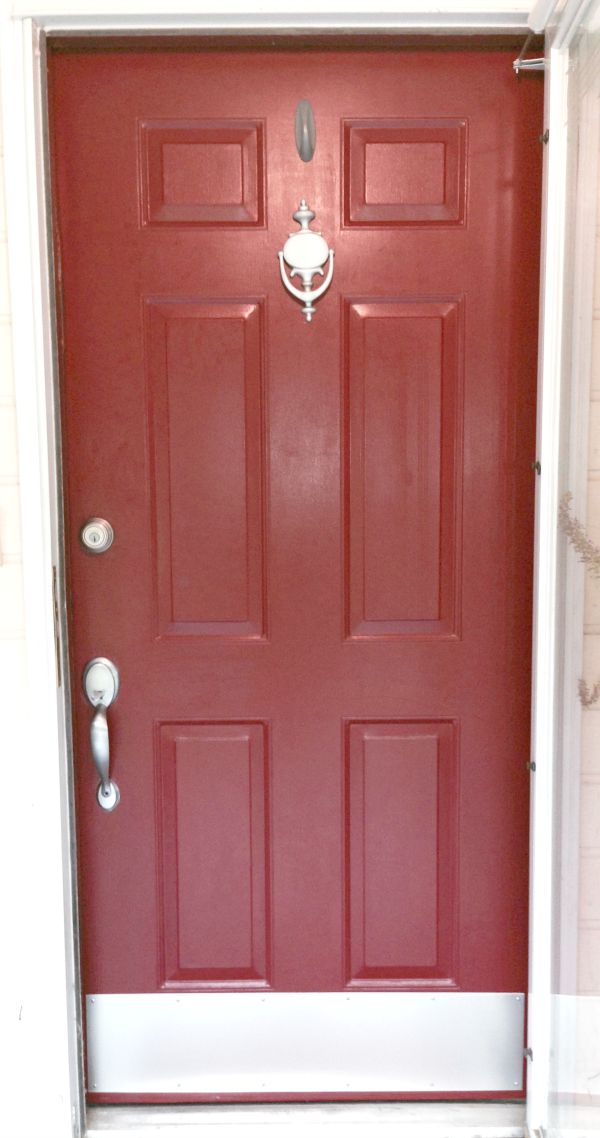 When I started the porch makeover last fall (interrupted by move and winter), it's finally done. The color scheme was picked by the creamy yellow of the house and the dark blue furniture which had been painted a couple years ago and I still enjoyed it. A red tone would be a great accent, plus a red front door is very traditional so Sophisticated was the chosen color.
Modern Masters has a great Front Door Campaign. With 24 colors to choose from, there's a color for everyone. I remember when I've painted a door in the past, you had to worry about it drying in time in order to close it at night. With the water base, easy to use, and quick dry formula of Modern Masters, this isn't a problem. Plus there's a non fade technology that keeps your door looking fresh for years to come.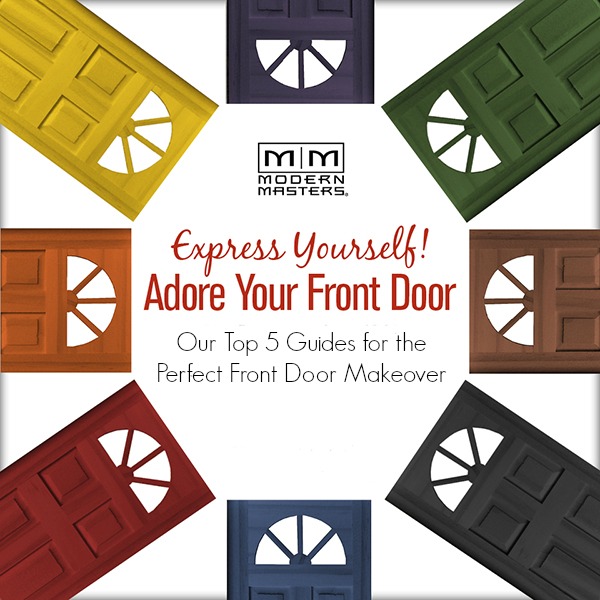 If you need help in picking a color, download the Modern Master App on your Iphone or Android to make the process simple. Here's some information but just search FRONT DOOR PAINT on your device.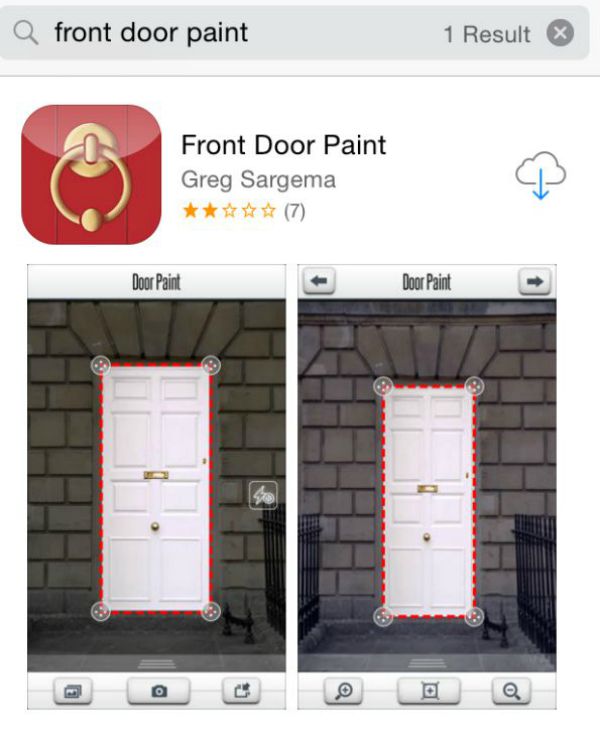 As with any painting project, there's usually some prep involved. My door was in good shape so I just gave it a good cleaning before starting then removed the kick plate and door knocker as they were going to be painted or replaced.
Derby was waiting on his makeover too. Notice the color of the door before.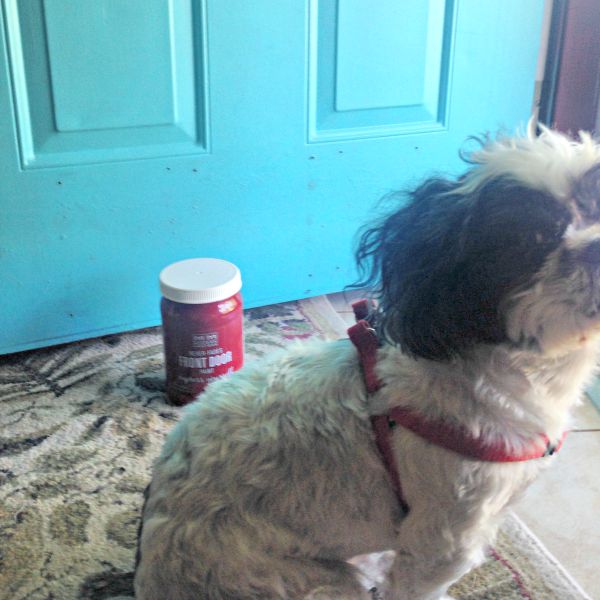 If you need help, Modern Master helps with that too. Here's some instructions for you and a video on how to paint your door.
I picked a nice, non-rainy day to help with the drying process. Got it ready. Two coats of paint and I was done. I would wait til the next day to attach the new hardware. Another great point about this paint – it really goes a long way. I have enough paint left to do my outdoor shutters.
Modern Masters Front Door Paint can be found on Amazon and Home Depot Online.
The brass door knocker was painted with Rustoleum 2x Aluminum following directions. Clean to remove any residue. Two to three coats of light paint will do it.
A new kick plate was purchased to match at Home Depot. This is a place I like all the metals to match.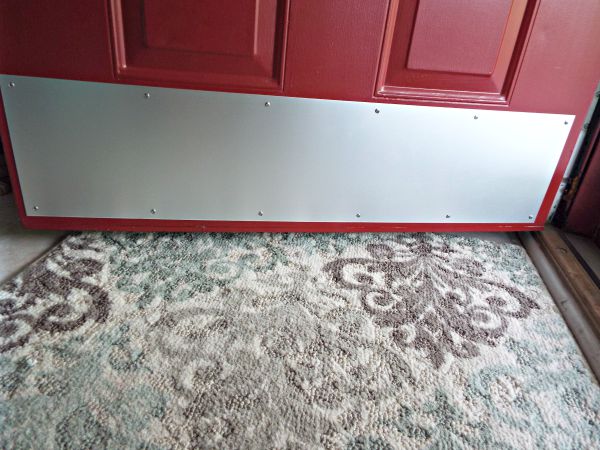 For even more ideas using all types of Modern Masters Paint, go to their cafe.
Truly loving the new front door look.
If you want to see more of my porch makeover, here's a few things. Look for the complete makeover soon.
A few more projects from the porch.
Army Trunk turned Gaming/Storage
To get notice of all new posts – Follow my blog with Bloglovin
I've included affiliate links to Amazon for you to find some products easier. I may receive a small commission, but the price is the same for you. It just helps my blog out.
Happy Travels,
Rosemary