5 Ways To Repurpose Drawers
Whether you have drawers left from other projects, a broken piece of furniture, a drawer which just can't be fixed, or find them at yard sales, here's 5 ways to repurpose drawers creatively. Do you have any sad looking drawers like this?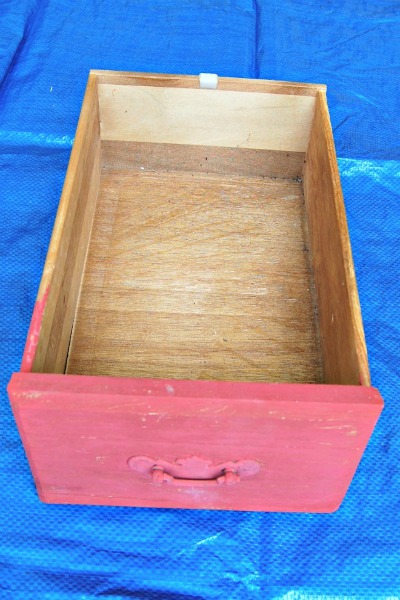 Repurpose drawers to use as extra storage, a shelf, a bulletin board, or a serving tray. Or maybe it's a damaged drawer, use the drawer front only. Add a few hooks or knobs for jewelry, pet leash, back packs, or as a towel rack.
A few of these drawers came from my front porch desk a couple years ago.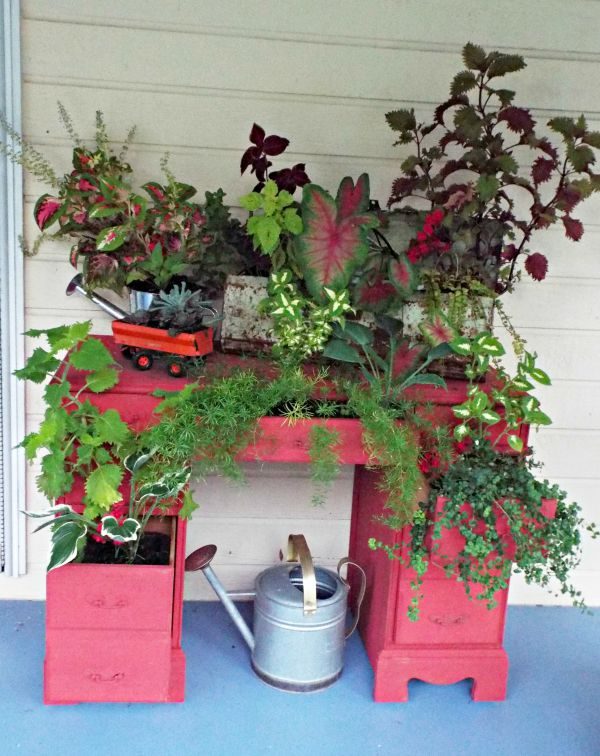 # 1 – Serving or Decor Tray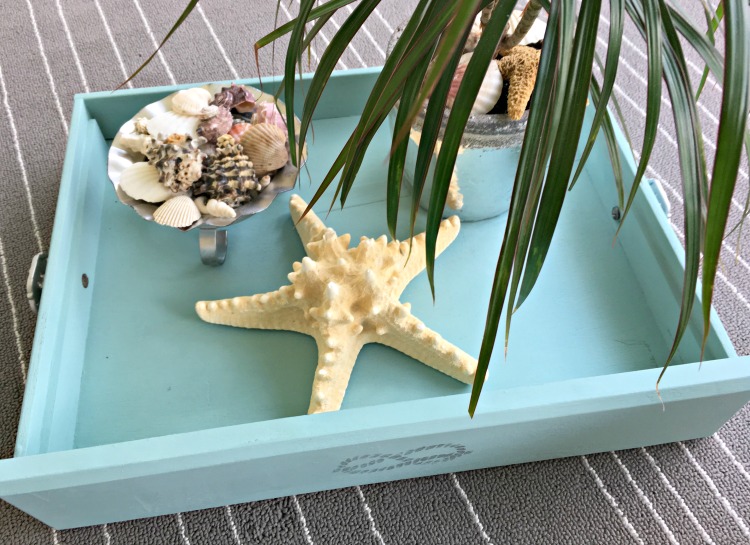 As an actual serving tray, or to use on an ottoman to contain decor, these are best made with a shallow drawer, maybe from a desk.
Reinforce the bottom if necessary.
Hardware was removed, holes filled, then the normal prep of cleaning and sanding was done.
A couple coats of Black Dog Salvage Roanoke Rain was applied. This is one of my favorite colors as it's somewhat neutral, but also has that beachy, coastal color great for the summer.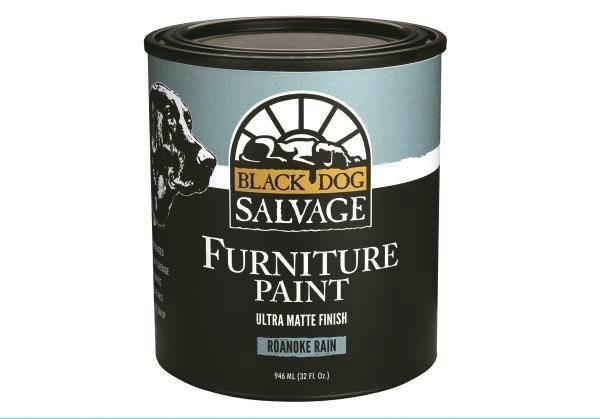 The handles were old ones in my stash painted silver.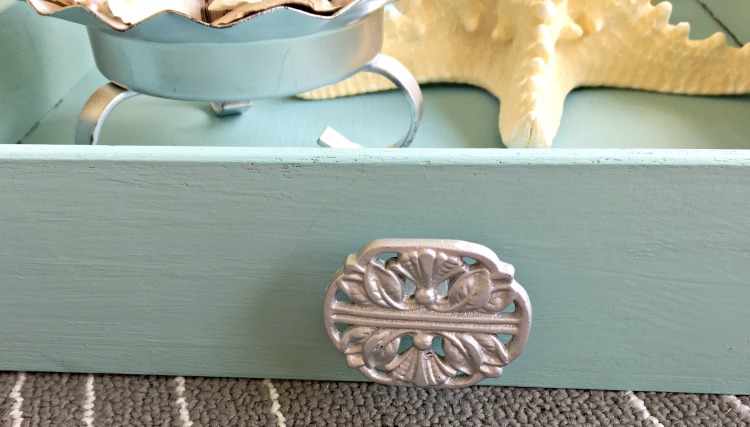 It still needed something else, so a rope stencil design was added to the front. This was a DecoArt stencil I had on hand and used metallic acrylic paint.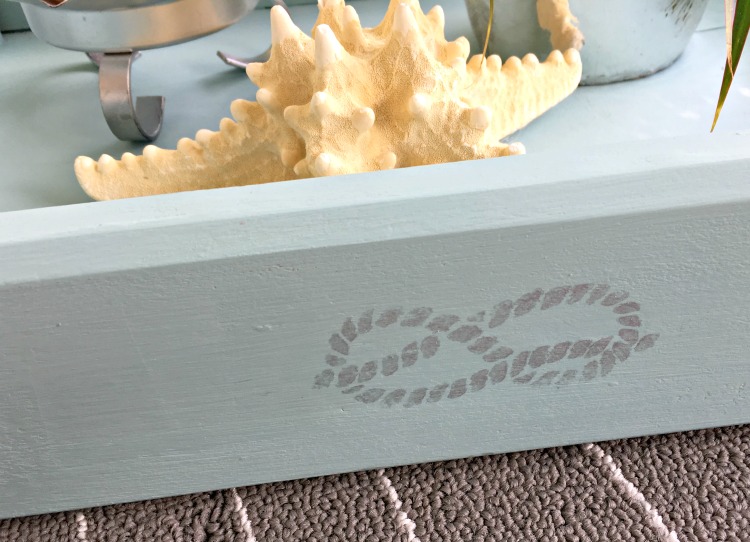 Mine is for the coffee table, decorated for the summer. But, it could easily be used for drinks or carrying food to the deck.
# 2 – Wall Shelf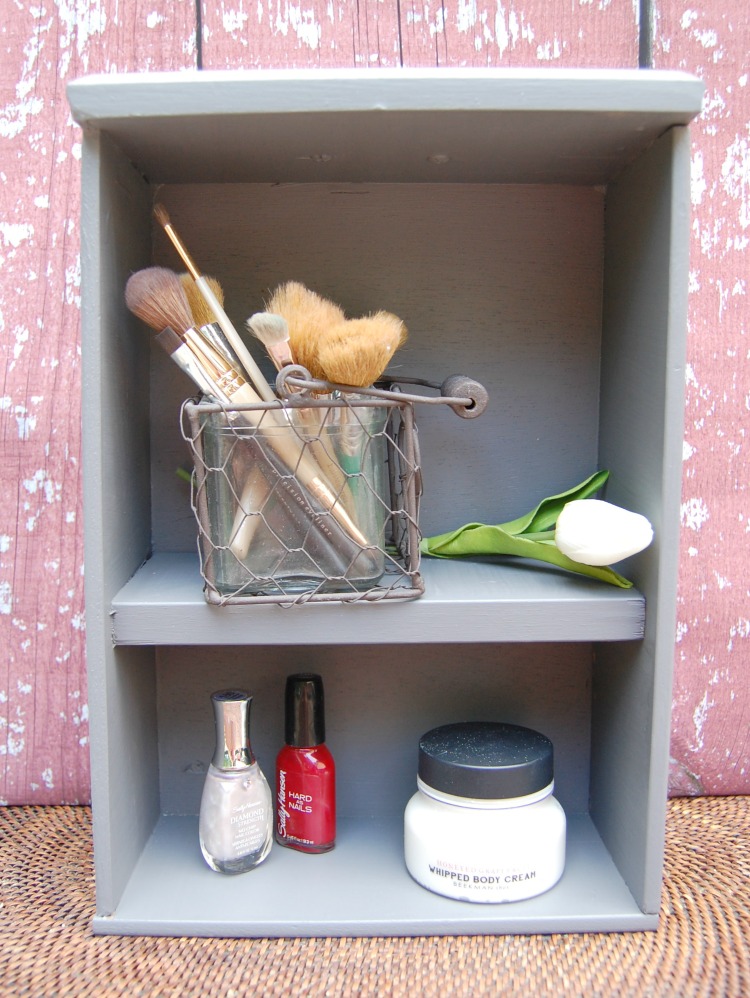 There's always a little space on the wall to add storage. Making a shelf from a drawer can be just the right fit.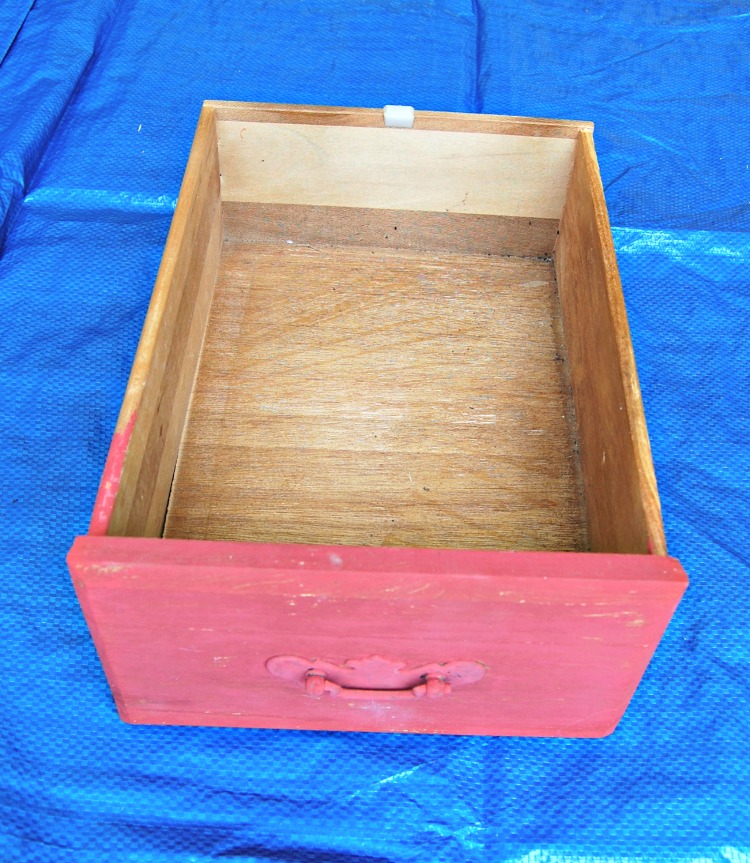 Add an extra piece of wood to make another shelf for even more storage. The size of your drawer will determine the width and depth of the added shelf. Secure with screws for added support.
Paint to match the decor.
Most drawer bottoms are rather thin. By adding scrap pieces of wood in the back (bottom) of drawer, this will keep it from splitting when you hang. I used wood glue and screws to attach. Anchors are suggested for most walls.
# 3 – Bulletin Board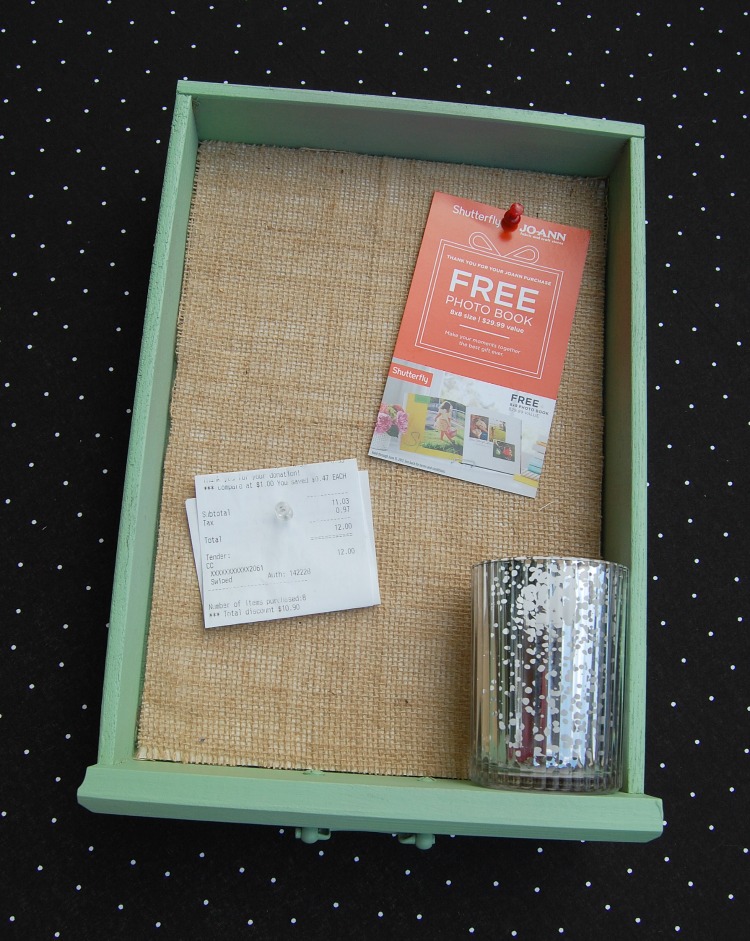 This was made pretty much like the above shelf, without the added shelf. This one had old contact paper but luckily it came right off with not sticky mess left.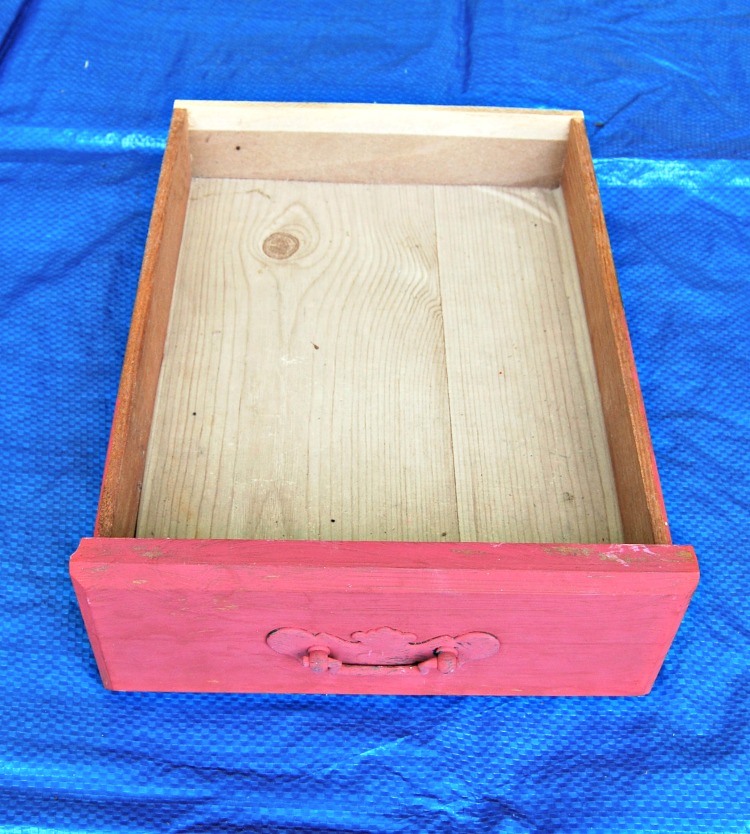 For the "bulletin board" insert, it's just a piece of foam core, cut to size of the base. This gives you the thickness to for your push pins or thumb tacks. Using spray adhesive, burlap was attached. Your favorite fabric could also be used.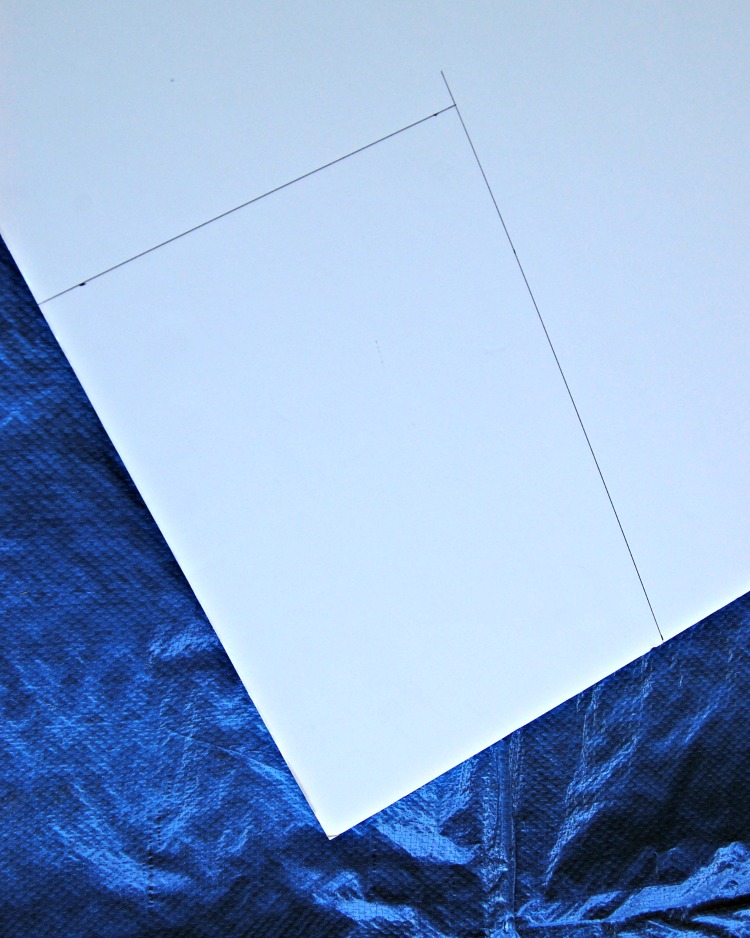 To attach, 3M Photo Hangers were used. It can easily be removed if you want to change the burlap.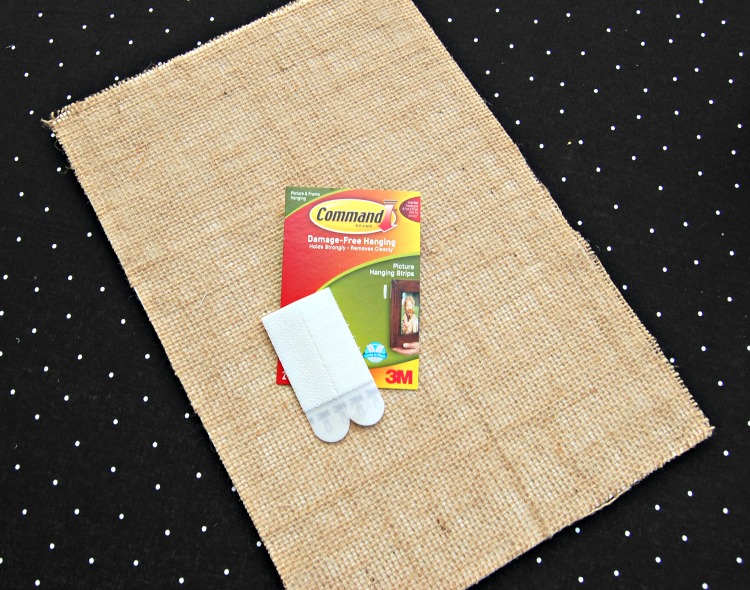 Again, this was reinforced and hung with anchors.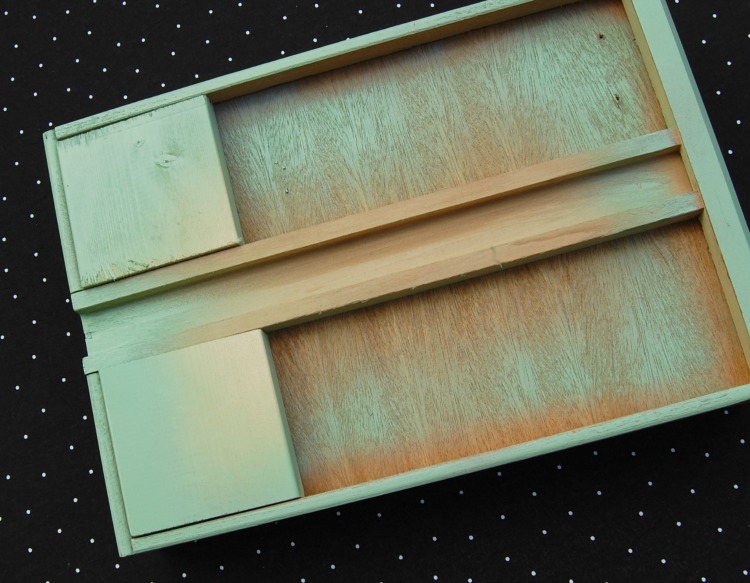 #4 – Wall Hanger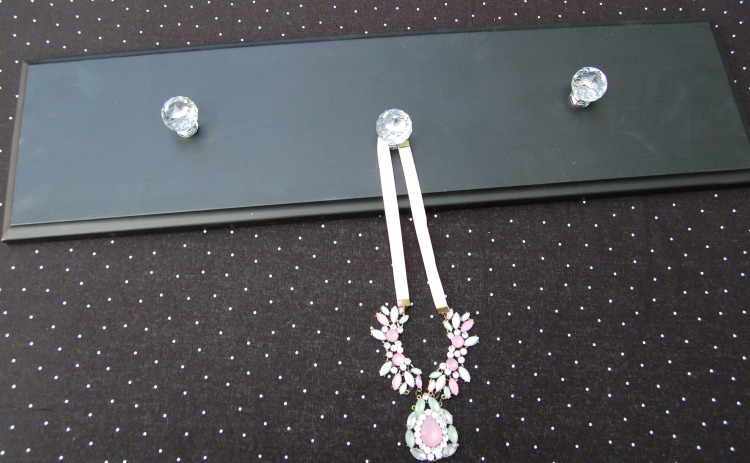 This is a great way to use just the drawer front. This drawer is from my son's nursery – 30 years ago. It's not even real wood (bought what we could afford at the time). It was beyond repair but I couldn't bear to part with it.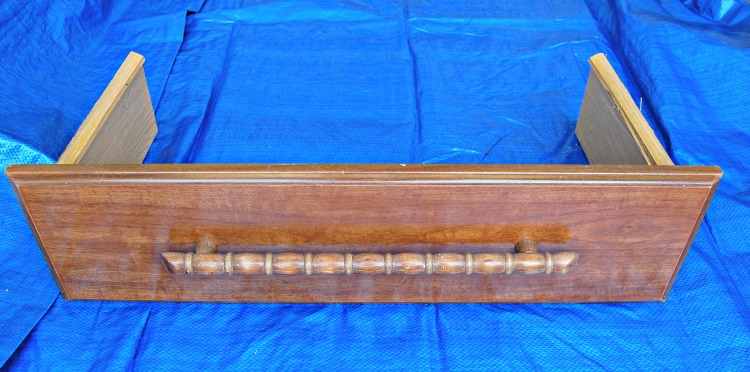 The pull was removed and holes filled. After painting, I added these gorgeous glass knobs I had on hand.
Hangers were added to the back and hung using anchors for drywall.
I'm using it for jewelry, but you could easily add hooks for back packs or dog leashes.
# 5 – Rolling Storage Bin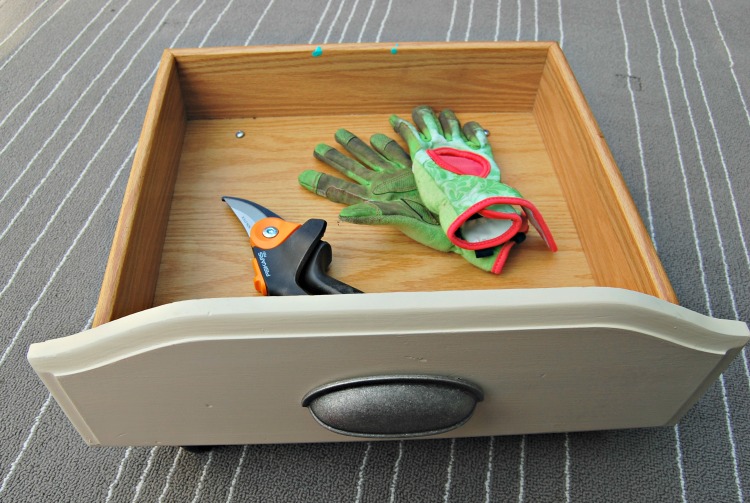 This is part of a bigger project. Hint – drawers and my old cedar chest = future project. I don't want to walk to the garage for some of my gardening tools.
This extra drawer was a practice piece for my $7 Entertainment Center.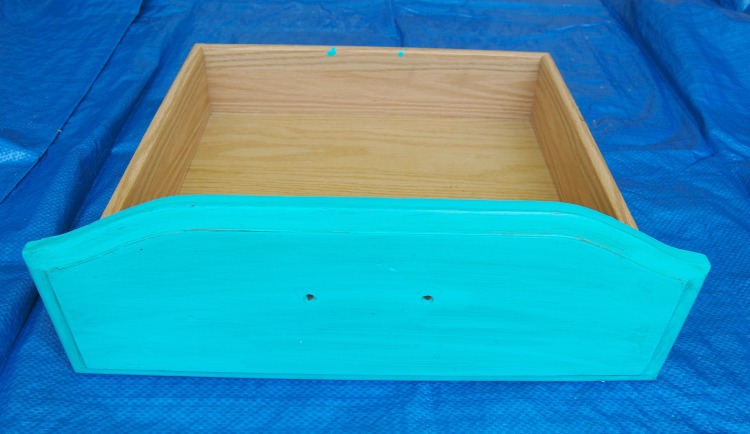 Drawers are a perfect item to add casters to for extra storage, especially under the bed.
The drawer bottom was sturdy, but needed reinforcement for the casters. Scrap wood was added with wood glue and screws.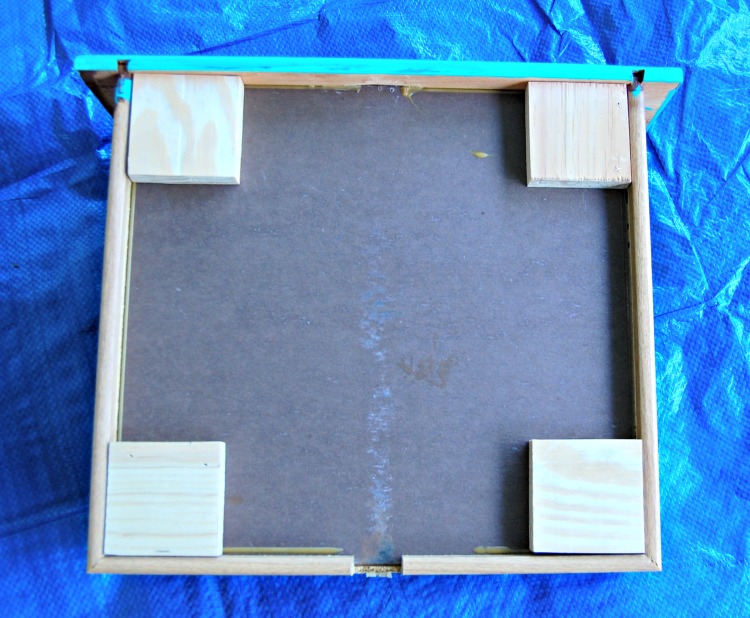 Casters come in different sizes but lightweight worked for this.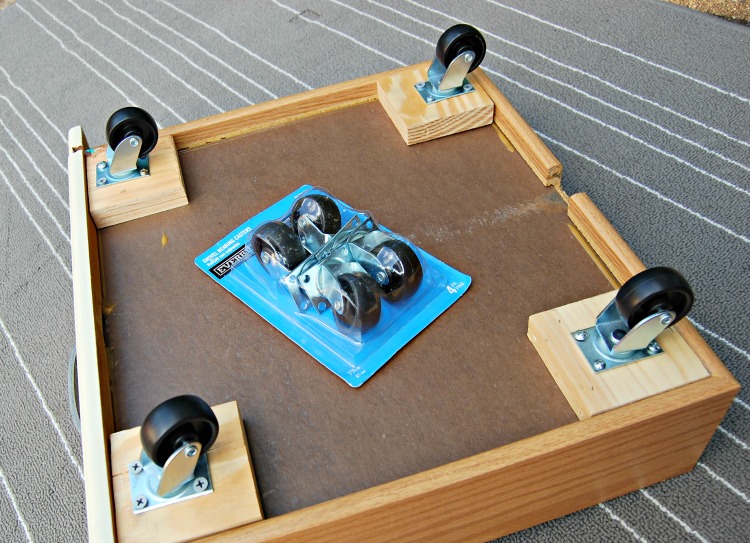 I'm using these in my foyer for some of the yard items and shoes – always trying to cut down the clutter.
There's hints in all the idea sections, so make sure you read each for tips and suggestions on finishing your project.
Remember to watch soon for the completed Foyer Project where these are being used.
I've included affiliate links to Amazon for you to find some products easier. I may receive a small commission, but the price is the same for you. It just helps my blog out.
Happy Travels,
Rosemary