I love how just a couple of coats of paint can cause such a dramatic difference in a piece of furniture and in a room. Loving my sofa table with Amy Howard One Step Paint.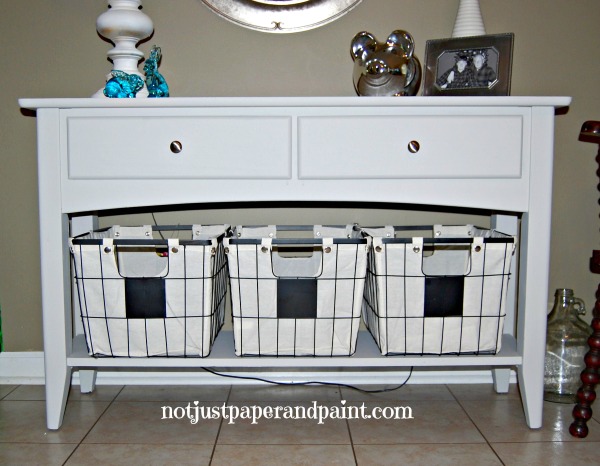 This was picked up at a yard sale a couple years ago for $15 and has been in several places in my home, but finally found a permanent home in the living room on the entry wall. The dark finish just wasn't working.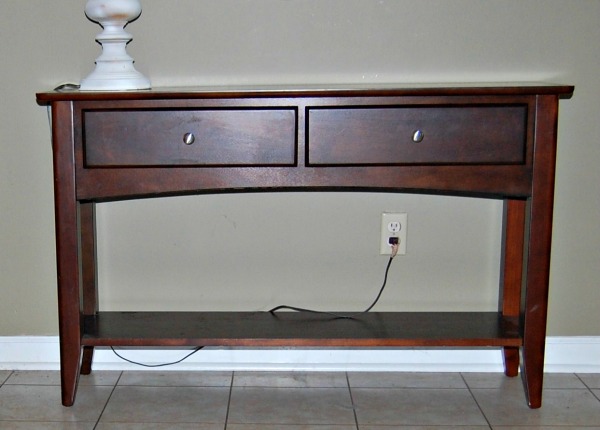 Now, I knew it should be lighter, but I didn't want white. I had used Amy Howard One Step Paint on some smaller projects, but not furniture yet. Luxe Grey is a very soft gray, which almost doesn't look gray so that's what I decided on. And, this was the first time trying a round brush for painting. Loved it. I'm so glad that we can buy it locally at our Elder Ace Hardware Stores.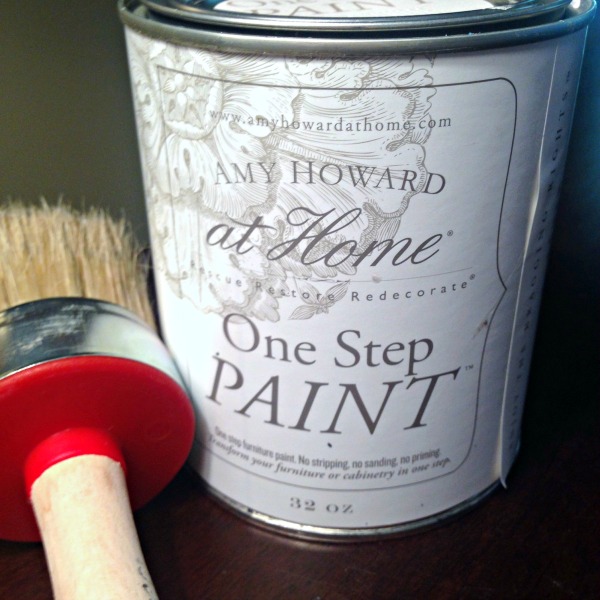 Although with this paint, you don't always have to do a lot of prep work before painting, this had such a shiny surface, I will usually do a light sanding just to remove some of the shine.
Who doesn't love having Ryobi tools to use on projects? This finishing sander with a corner is my favorite for wood projects. Then the drill is just so useful from removing cabinet hardware, screwing in screws, and drilling holes. And the charger is inter-changeable between these and so many of their tools.
By removing the drawers from the table, it makes painting easier. Pulls were removed using my
Ryobi drill
.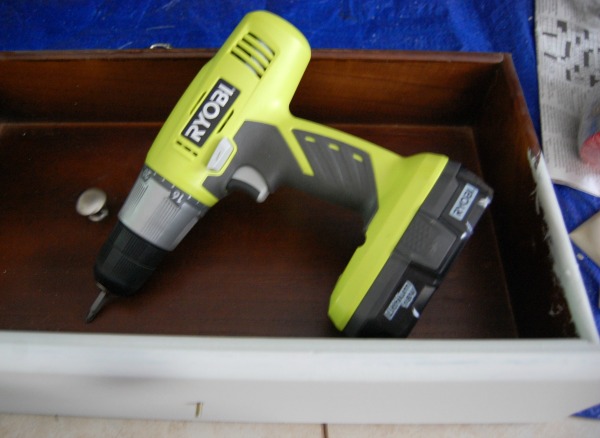 All surfaces were given a light sanding with my
Ryobi sander
. Wipe away all the dust and you are ready to paint.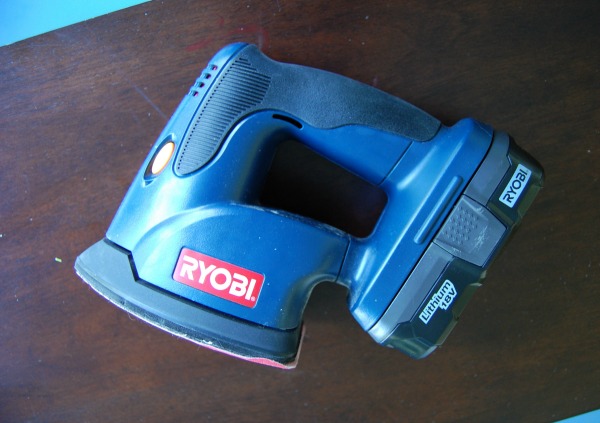 Two coats was needed for good coverage over this dark piece allowing to dry about 30 minutes between each.
Just to be on the safe side, I let the drawer paint dry overnight before I replaced the knobs and put them back into the table.
I am on the lookout for some glass knobs but just haven't found the perfect ones yet. The old silver ones were in great shape and almost matched some of the other finishes so they will do for now.
A few questions a lot of people have when painting furniture, especially with drawers.
Do you paint the back? Since this had the same wood on the back I did paint it so if I ever wanted to pull it out for a serving table. Normally for a dresser or chest, I don't. Plus they usually have a backing board.
Do you paint the drawers completely? Not usually. On this I did paint just a few inches in just in case they weren't closed completely. For this project it didn't bother me for the drawers not to be painted inside, but now that I've used it a few days, I think I do want to paint at least the inside, just so they aren't so dark.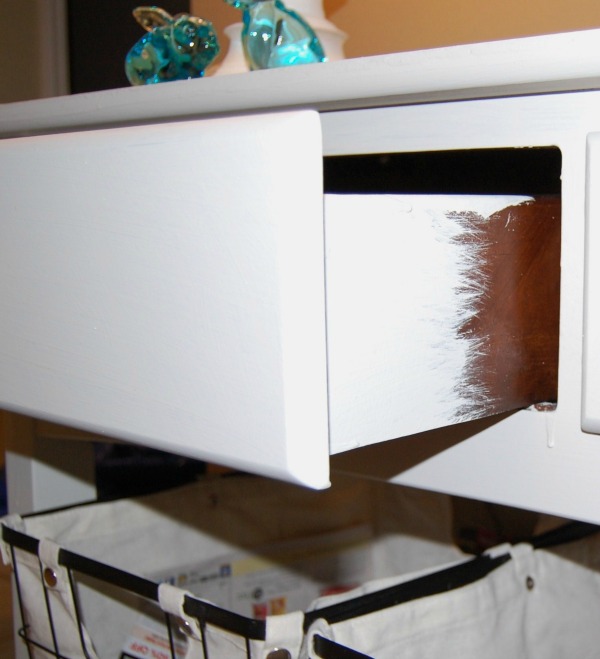 Noticed on the picture I had a drip of paint, which doesn't show when the drawer is closed but it has been sanded away now.
You know things can always change as you finish a project.
Now to decide what color I want to paint the lamp. Any suggestions? Sometimes I just have to live with something before I can decide how I want it arranged or painted.
I love the baskets to help control the clutter. They are being used for magazines, coupons, receipts, and newspapers.
If you enjoy giving old furniture new life, check out a couple more of my makeovers.