Why I Loved The Hilton Hotel In Waco
Where you are going and staying are usually the first two plans you make for any trip. You will find out why I loved the Hilton Hotel in Waco for #roadtrip2017.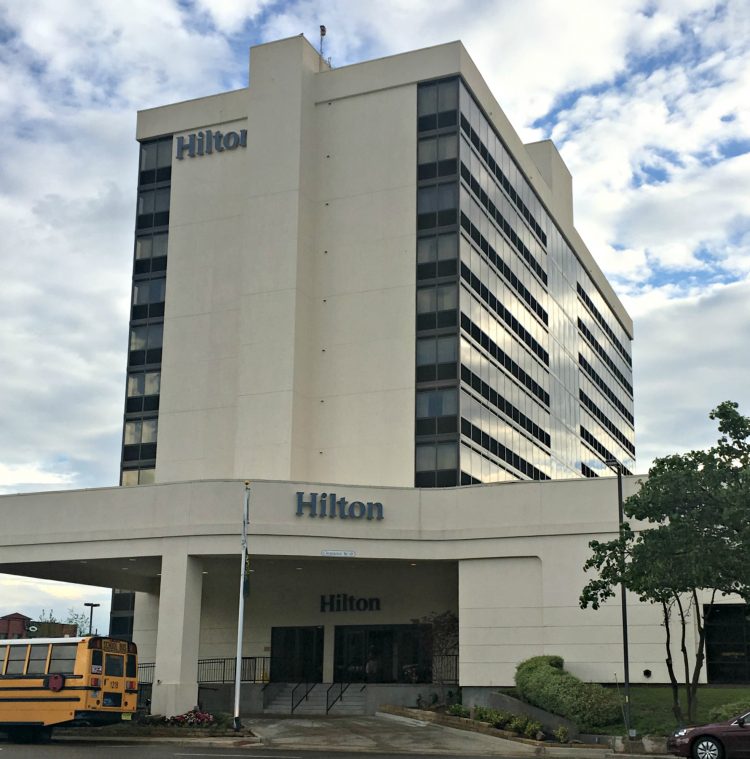 We had the pleasure of our stay being hosted by Hilton Waco but this review is truthful and all my own opinions. When another trip to Waco is made – yes we will stay again.
There are just a few hotel brands which you can choose and feel comfortable with. Hilton is one of those with their high standards.
The view from our room – The Silos. This was why we were visiting Waco, but found so much more. Take notice too of a shopping area just across the street too.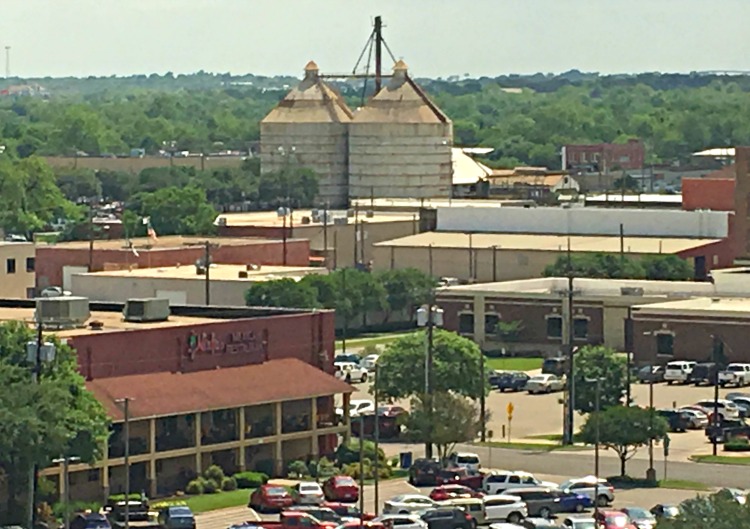 There's always a few things I look for and enjoy about a hotel stay which includes a comfy bed, a great shower, and luxurious towels. All of these were found plus several other hotel amenities including free wi-fi, an outdoor pool, and a 24-hour fitness center. With the Hilton Serenity Bed and linens, we were basically guaranteed a great nights sleep.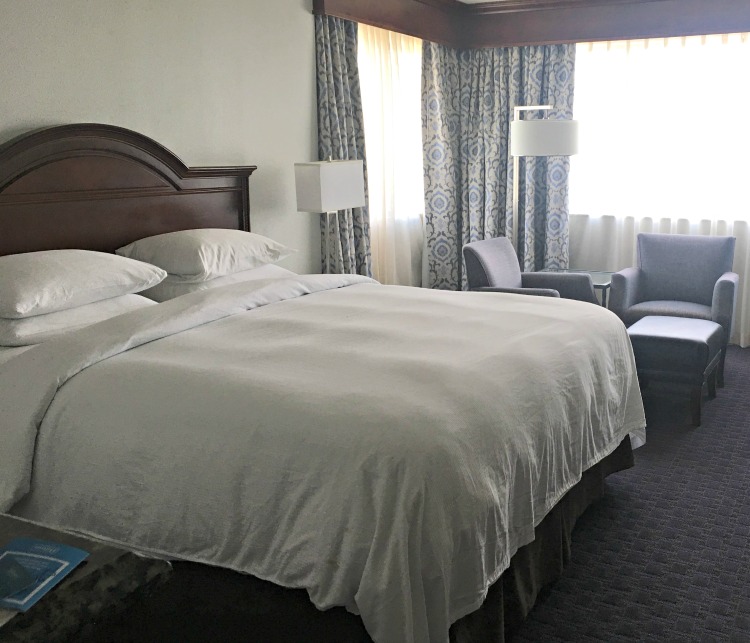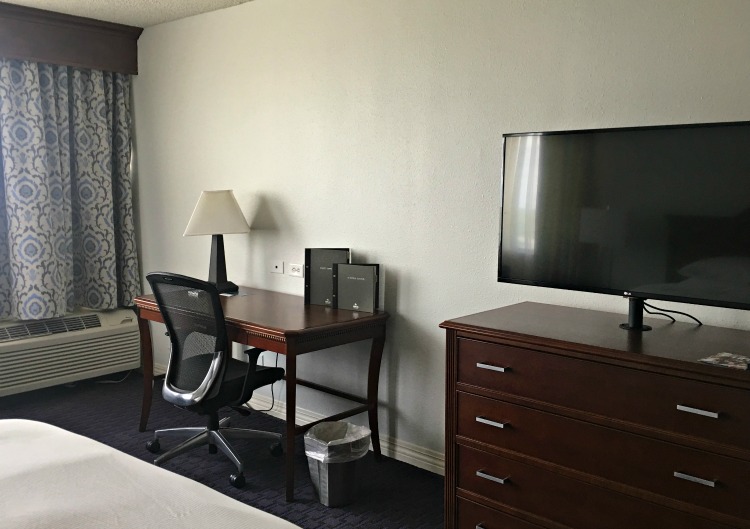 In fact, I have tried to find the towels so I could purchase them for myself. I'm still trying.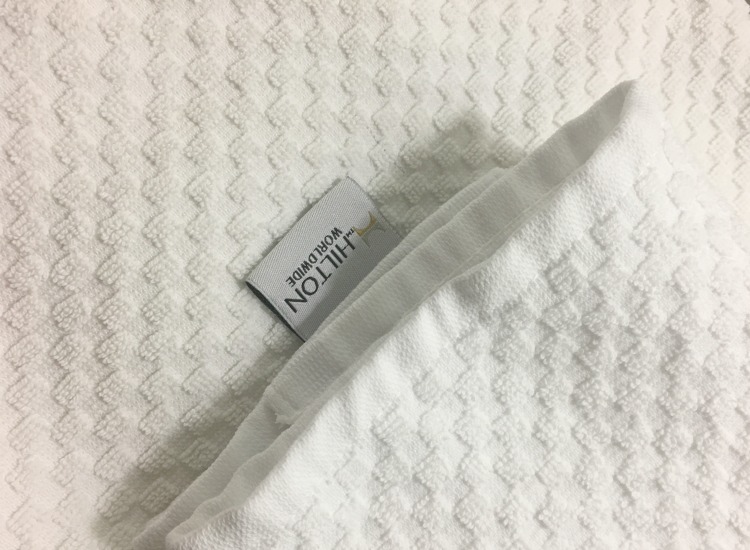 When available, you should always consider upgrading to Concierge Level with an Executive Room. We were provided with this upgrade, but we have taken advantage of this opportunity in other locations and never regret it.
In most locations, drinks are available with some snacks 24 hours a day, then cocktails and hor dourves during select hours. Continental breakfast is also served, but found it was a deluxe breakfast.
The Concierge Level host is available during those afternoon/evening hours and great to answer questions about the area and offer other suggestions of places to visit.
One evening during cocktail hour we watched as a storm came through. This was about the same view we had from our room. Baylor University was just across the interstate. What a beautiful campus. Make sure you take time to drive around it as we did.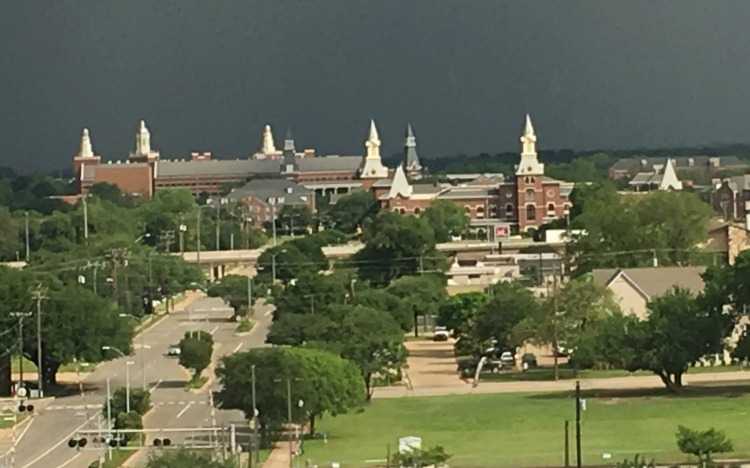 The Hilton Waco had recently been renovated in a modern feel. I love how many hotels are including a hardwood floor in rooms. Such a cleaner feel and look.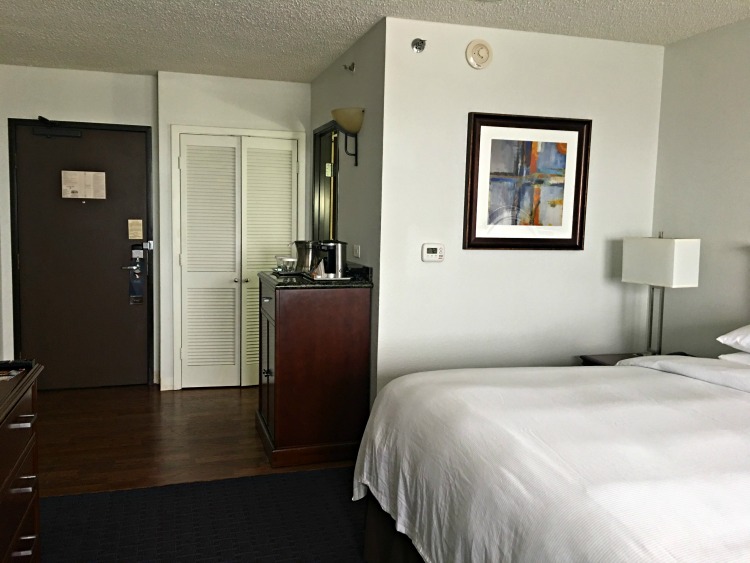 And who doesn't love a great light in the bathroom and shower?
I'm always looking at design and decor and of course I noticed these textured sheers next to the elevator. No more boring sheers for the Hilton.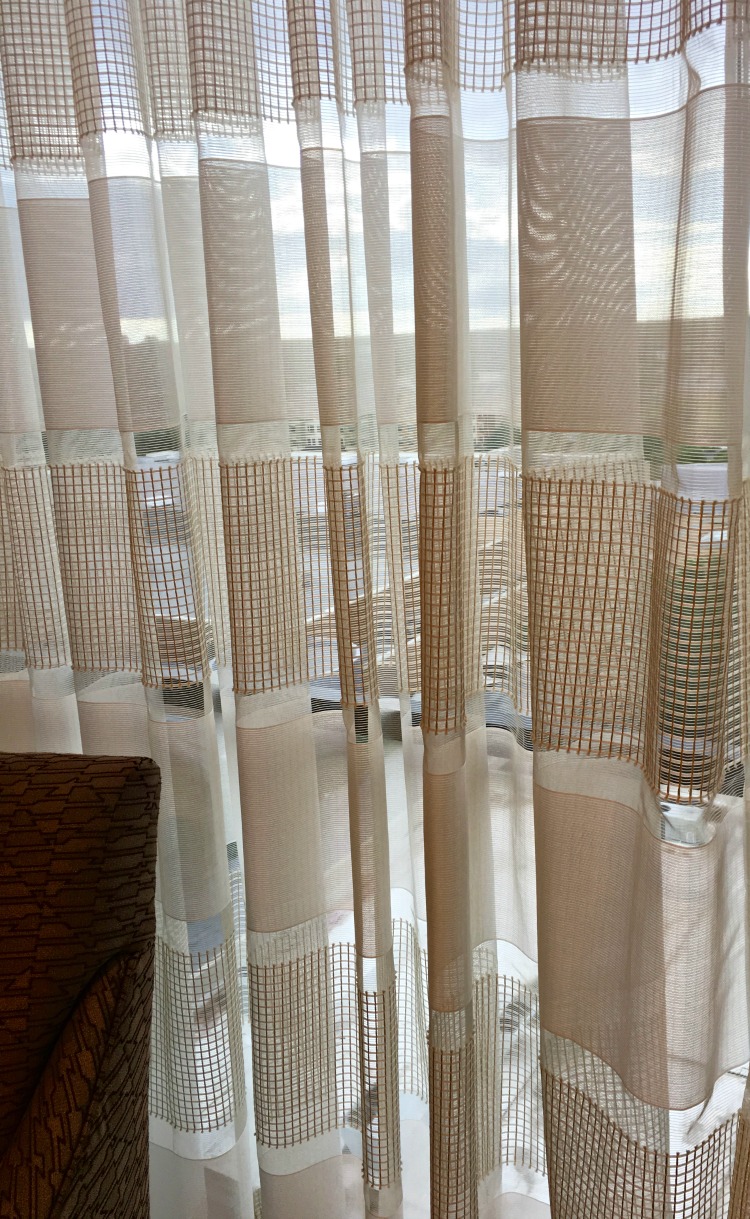 The Waco Convention Center is attached so if you are attending an event, your hotel stay is convenient. There's also 10,000 square feet in meeting space.
The Hilton Waco is located across the street from Brazos River and home to Waco Suspension Bridge, which was at one time the longest suspension bridge west of the Mississippi River. It's a wonderful place to walk across and enjoy the areas parks as well.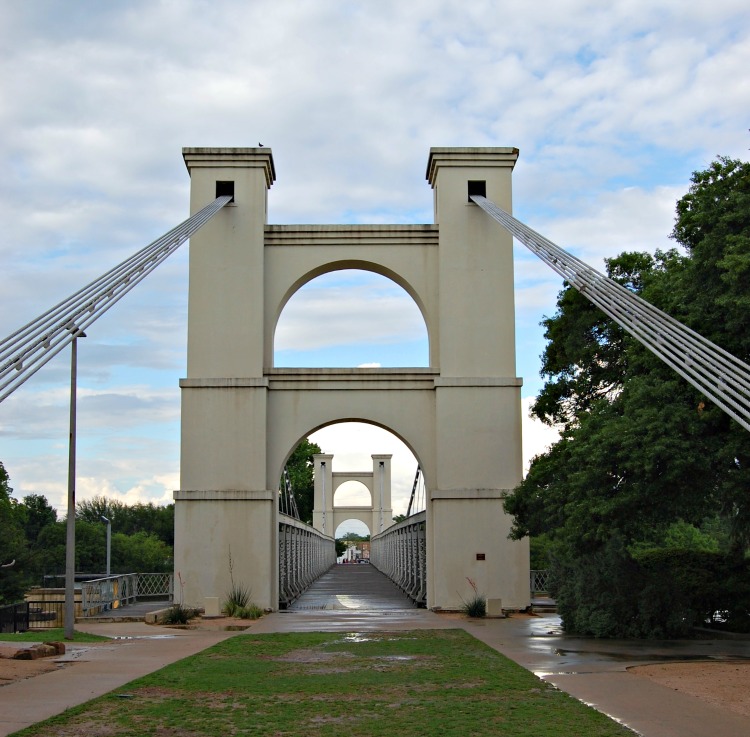 As you begin to cross Waco Suspension Bridge, you pass through Chisholm Trail Sculpture Tribute. This was completed in 2014 and mostly funded by a private citizen to mark the area where cattle went across the Brazos River.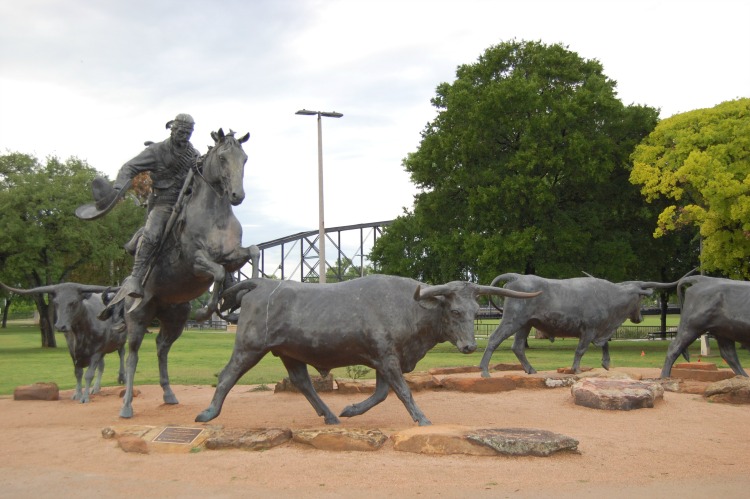 To start the day, a great breakfast is key especially when planning long days of shopping and sight seeing. The breakfast buffet in Brazos Grille (which is also open for lunch and dinner) didn't disappoint. Along with the array of fresh fruit, cereals, pastries, juices, and a selection on the hot bar, eggs could be ordered along with omelettes.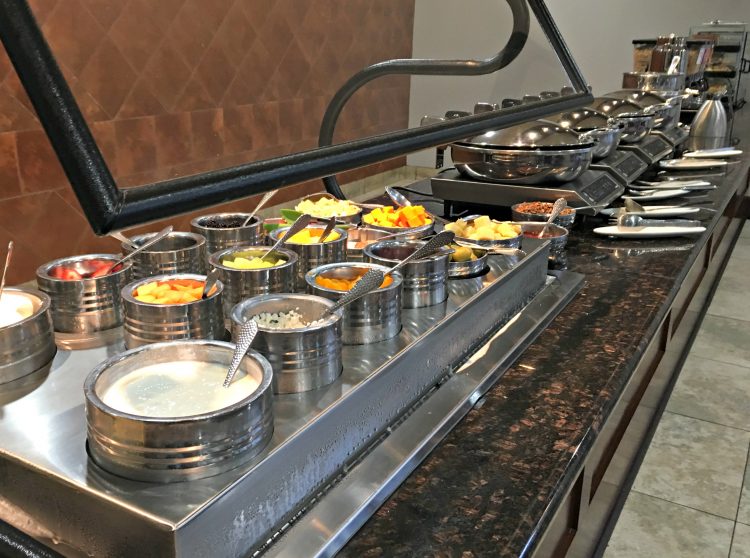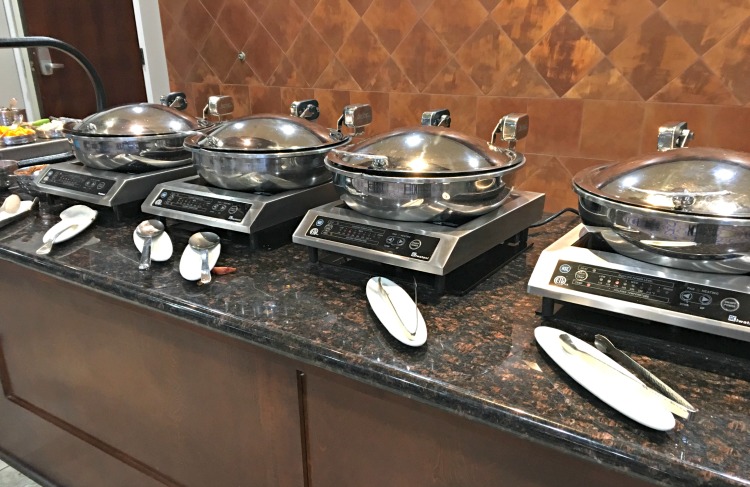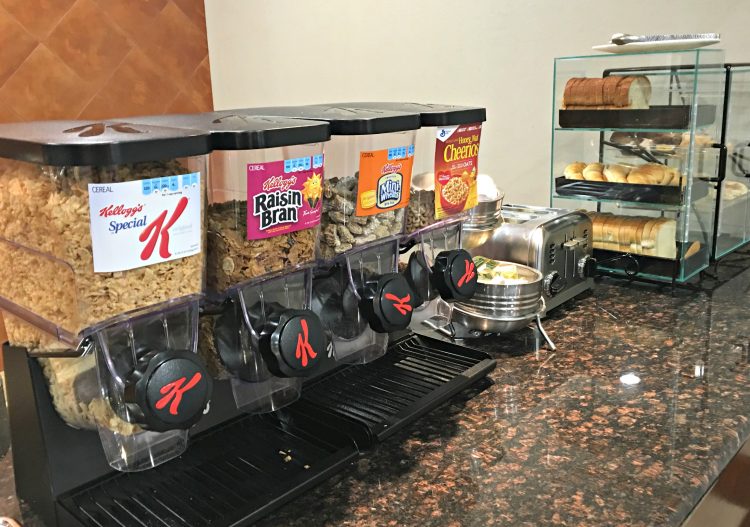 I'm not always a breakfast eater, but when I can have this selection and a made to order omelette, bring it on. Maybe it's the cooking of breakfast I don't like, not the eating it. Yes, an omelette is for me.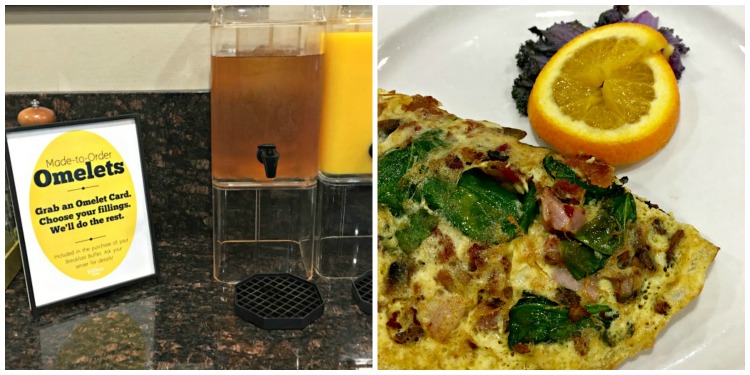 Now off to The Silos, AKA Magnolia Market. We actually went twice – so much to see. The grounds are beautiful. And cupcakes to die for. Here's my VISIT.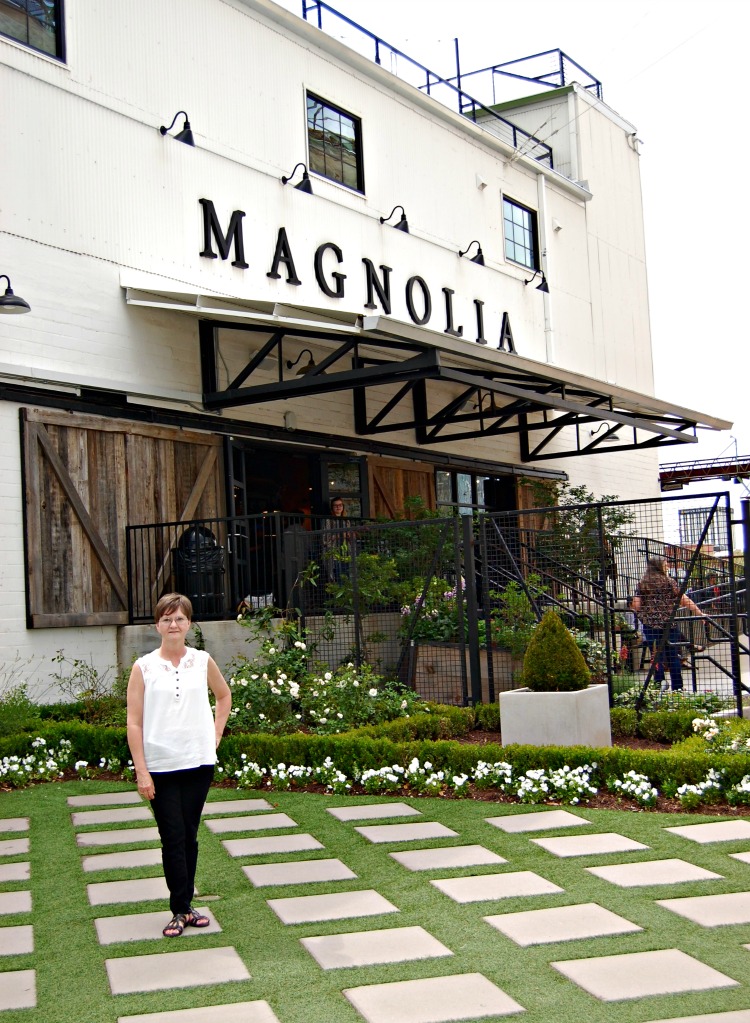 Although it actually was in walking distance, the easy way to go was by the Historic Downtown Trolley. This makes six stops along the Historic District, with a narrative talk about what we will see and a little history. Another good part of this trolley ride – it's FREE.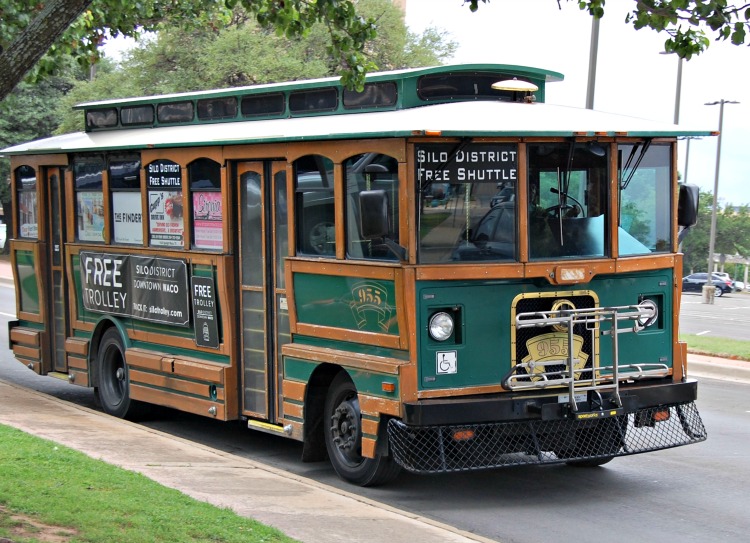 The trolley stop was just across the street from the Hilton parking lot. Parking around The Silos can be limited, so this trolley makes it so much easier.
There are several packages offered including a Magnolia/Fixer Upper and one to fit your needs. You can find all current packages on Hilton Website.
Look for more posts about Waco. Of course our main reason was visiting Magnolia Market, but you will find so much more to see and do (and learn) in Waco. It was a great town to visit. And of course, you must stay at Hilton Waco.
More of our #roadtrip2017 here.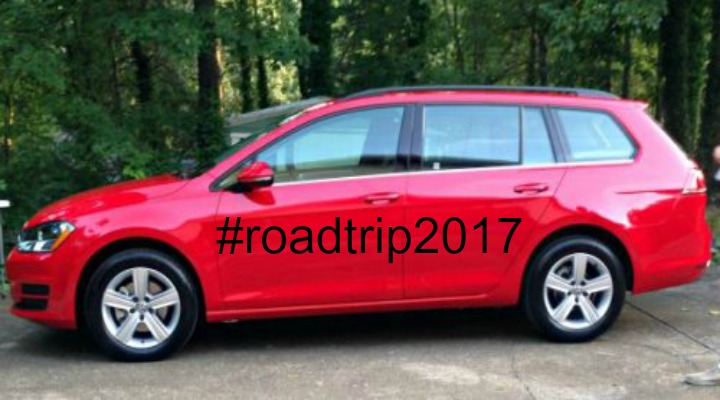 I've included affiliate links to Amazon for you to find some products easier. I may receive a small commission, but the price is the same for you. It just helps my blog out.
Happy Travels,
Rosemary