Leontyne Price is a trailblazing presence in the opera world. This commanding woman is an American soprano singer and was a leading performer in the Metropolitan Opera. One of the most popular American classical singers of her generation. Leontyne Price made history a the first Black woman to achieve such a prestigious presence in the Metropolitan Opera.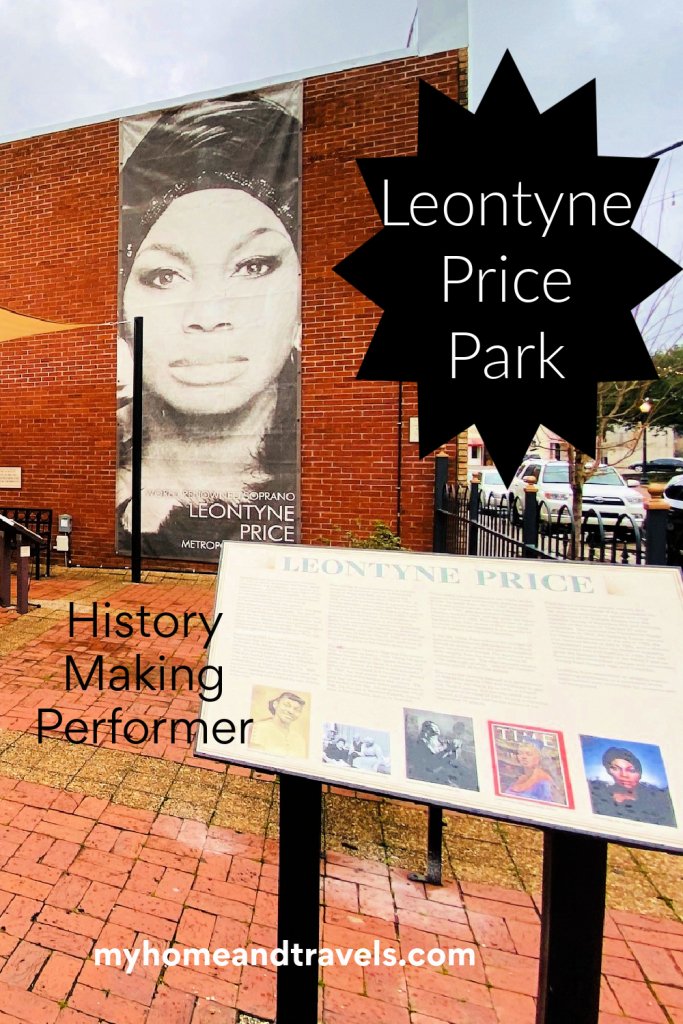 I will admit I had never heard of her until a trip to Laurel, MS and there is a park named for her. Wow, what history I learned. Of course, my husband the musical guy, and record collector, was familiar with her.
The Humble Beginnings of Leontyne Price
Born in Laurel, Mississippi in 1927 to James Price, a lumber mill worker, and Katherine, a midwife who sang in the church choir, Leontyne was anything but high-society. Unlike the New York life she led later in life, Leontyne's early life was extremely modest. The lessons she learned about hard work would serve her well later in life as she made her way through the ranks of the operatic world.
Speaking of lessons, Leontyne may not have been born with a silver spoon, but she was born with a golden voice and an affinity for music. At the age of three she was given a toy piano, and her interest in both it and music became so earnest that she began piano lessons with a local teacher at age five. She showed such promise and dedication that her parents traded in their family phonograph as a down payment on an upright piano for their daughter.
Discovering the Power of Singing
While her first foray into music might have been the piano, the first love of Leontyne Price was singing. At age 9, her class took a school trip to hear Marian Anderson sing a recital in Jackson, Mississippi. Leontyne was instantly taken in.
"The minute she [Marian Anderson] came on stage, I knew I wanted to walk like that, look like that, and if possible, sound something near that," Leontyne told an interviewer in 2008.
A Never-Ending Love of Music
Throughout her childhood and early adulthood, Leontyne Price never lost her love of singing as she made her way through life. As a child, she took every opportunity to sing, and in her teens, she accompanied the "second choir" of St. Paul's Methodist Church to Laurel's all-Black Oak Park Vocational High School where she sang and played piano for the chorus.
During that time, Leontyne also became close with a wealthy white family in Laurel. While her aunt did laundry for Alexander and Elizabeth Chisholm, Leontyne played with the Chisholm's children, becoming a favorite playmate of their older daughters. This relationship with the Chisholms would change the course of her life later on.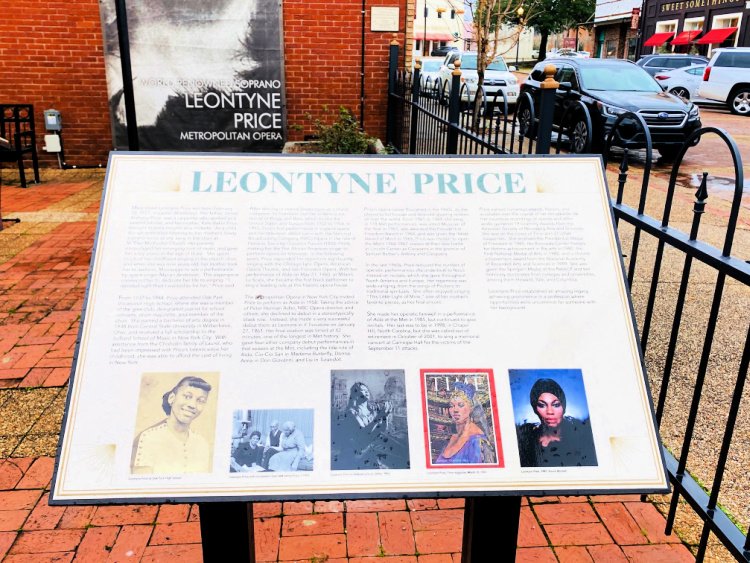 The Early Steps to Stardom
After graduating from Central State University with a degree in voice, the Chisholms helped Leontyne further her studies at the Juilliard School, agreeing to defray some of her expenses at the prestigious school for the arts. She ended up winning a scholarship and was admitted to the studio of Florence Page Kimball, her main voice teacher.
In her second year at school, Leontyne heard Ljuba Welitsch sing Salome at the Met and became fascinated with the beautiful sounds of opera. In 1950, she joined Juilliard's Opera Workshop, singing small roles in workshop performances of Magic Flue and Gianni Schicchi. In 1951, she enrolled in Berkshire Music Center at Tanglewood's opera program.
In 1952, she performed as Mistress Ford in a Juilliard production of Verdi's Falstaff. Leontyne didn't know it then, but that was her breakout performance. Virgil Thompson heard one of her performances and cast her in a revival of his all-Black opera, Four Saints in Three Acts. The production moved to Paris after two weeks on Broadway, but during that time Leontyne Price had been signed to sing Bess in a new production of Porgy and Bess directed by Rober Breen.
Almost immediately after arriving in the states from Paris, Leontyne gave her first performance of Bess at the State Fair of Texas in 1952, where she earned rave reviews. From there, the production, and Price's voice, hit Pittsburgh, Washington, D.C., Vienna, Berlin, London, and Paris.
Many Black newspapers criticized the Porgy and Bess reimagining as presenting a false and demeaning picture of black life. At the same time, racial barriers were proving to make opportunities for Black singers in opera few and far between, although the new manager of the Met, Rudolph Bing, who was hired in 1949, was on record as saying he would cast Black singers "for the right part".
Proving true to his word, Bing's new approach to more racially-inclusive performances (for the time period, at least), offered Leontyne a chance to perform for the Met. She was invited to sing at a Met Jamboree fundraiser in 1953 at the Ritz Theater on Broadway, making Price the first black person ever to sing with and for the Met, if not at the Met itself.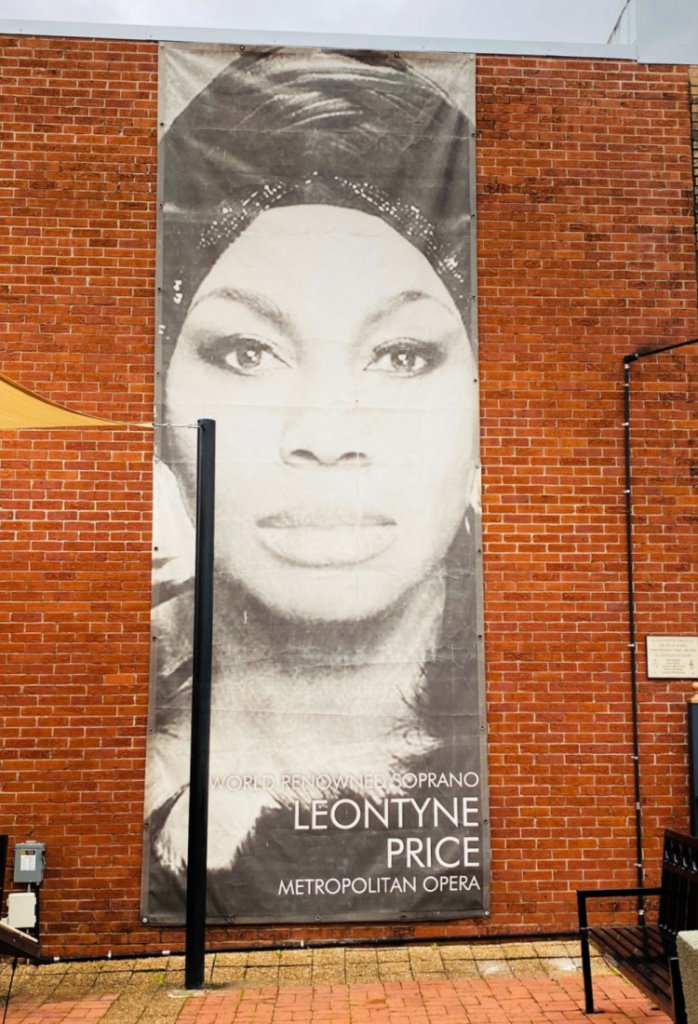 Breaking New Ground
Finally, the door to opera – and history – opened to Leontyne Price through an unlikely avenue – the budding medium of television. In 1955, she sang the title role in Puccini's Tosca, making her the first Black person to appear in a leading role in televised opera. From there, she went on to start in three other NBC broadcasts.
In 1955, Price was accompanied by her agent to audition at Carnegie Hall for a young Austrian conductor named Herbert von Karajan. He was so impressed with her performance that he rushed to the stage to accompany her, proclaiming that she was "an artist of the future".
For the next three seasons, she continued to give recitals and touring both India and Australia. After returning to the states, Leontyne gave her first performance in what would become her signature role of Aida at the May Festival in Ann Arbor, Michigan.
Over the next year and a half, she gave various performances across the USA and Europe, with performances in notable venues across both, culminating in her Chicago Lyric Opera debut as Liu in Turandot. In 1960, she returned to Europe, where she sang for the first time at the Teatro alla Scala in Milan, Italy as Aida once more.
Becoming an Icon
Leontyne's performance at the Teatro alla Scala is where Price's journey to becoming an icon really took hold. Her performance was met with the highest acclaim, with one critic writing, "our great Verdi would have found her the ideal Aida." Her performance was iconic not only for its reception but for its historical significance. Price was the first African-American to sing a prima donna role at the opera house, Italy's greatest.
Throughout her time touring, the Met had never offered Price a major contract. She had been invited in 1958 to sing a pair of Aidas by Bing, but on the advice of Peter Herman Adler and others, she turned it down, instead waiting until she had a more expansive repertoire.
Adler was quoted as saying, "Leontyne is to be a great artist. When she makes her debut at the Met, she must do it as a lady, not a slave," which is what Aida was.
In 1961, Price performed with fellow singer Corelli in a joint debut in Il Trovatore. The performance was so well-received that it ended with an ovation lasting over 30 minutes. This led to a first season at the Met that was so incredibly celebrated that Price was put on the cover of Time.
That was the beginning of a ground-breaking career built-in on past ground-breaking performances that never waned until Leontyne Price stepped off stage. Over the years, Price became the pre-immanent female voice of any ethnicity in the opera, a rising start that continued to shine brightly, lighting the way for those who would and will follow.
Leontyne Price Park
Today, Laurel, Mississippi honors its hometown prima donna with the Leontyne Price Musical Park. This park is dedicated to the arts, music, and the history and ongoing legacy of Leontyne Price herself. If you ever have the chance to visit Laurel, be sure you make Leontyne Price Park one of your destinations.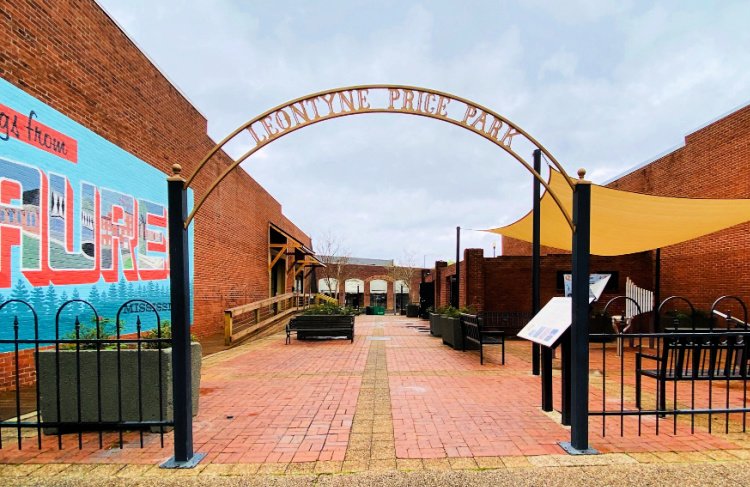 If you want to visit a great butcher shop, grab lunch, a wonderful fudge, or jerky, go to THE KNIGHT BUTCHER. I can recommend the Prime Rib sandwich. Grab your lunch and enjoy the park.
While in Laurel, here's a few more ideas: