Making Plans Monday – a trip to Nashville for me
What better time to mark your calendars for the upcoming week than Monday morning, or maybe you are seeing this on Sunday. For me my Making Plans Monday – a trip to Nashville for me is included.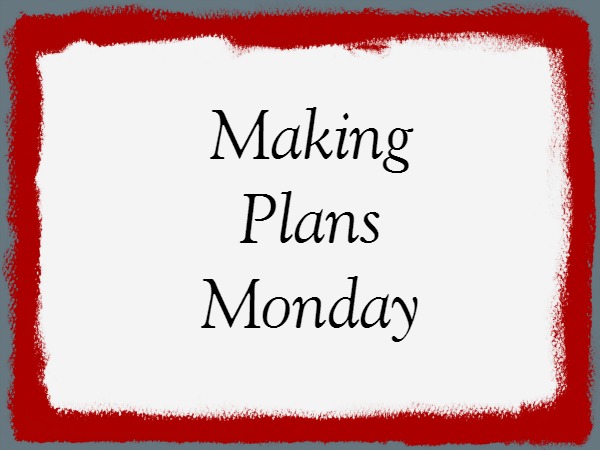 Halloween is over so many of you think it's Christmastime. Well, maybe for most retailers it is, but just remember we still have Thanksgiving to celebrate. Next weeks calendar will give you dining options if you don't (or don't want to cook) for your Thanksgiving meal.
Also, there will be a LONG list of holiday activities around the area for you and your family to celebrate, see light displays, or enjoy special events. Ice skating returns in a new location, Enchanted Garden of Lights at Rock City, and EPB Windows will be revealed soon.
If you are seeing this today, there's still a few events going on which you can enjoy to get you in the holiday spirit.
Click on event for link.
5 – 6 HoHo Expo
6 Elder's Ace Christmas Open House (East Brainerd and Hwy 58)
What I'm doing this week.
Junk Gypsy Book Signings. One of the events I'm most excited about will take me to Nashville to meet Amie & Jolie Sikes of the hit HGTV show – Junk Gypsies. They will be signing their new book JunkGypsy at a great store, Antique Archaeology. Antique Archaeology is the Nashville based store of American Pickers, Mike Wolfe and Frank Fritz. And FYI – they will also be in Pigeon Forge on Friday.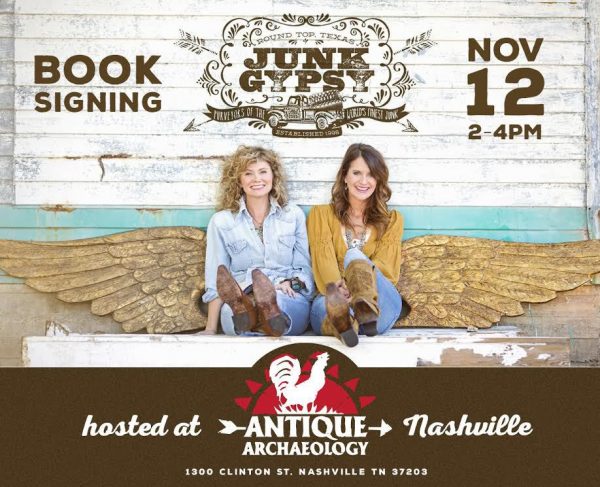 Now here's other events to enjoy.
10 Ladies Night Out – Elders Ace – East Brainerd
10 Christy Jordan Book Signing A friend from Huntsville with her new "Sweetness" book

10 – 12 Tinker Fairies's Cottage Holiday Market
10 – 28 Nina & Pinta historical replicas at Chattanooga Pier
11 Junk Gypsy Book signing – Pigeon Forge
11 NorthShore Merchant Collective Holiday Open House
11 – 13 Hunt & Burrow Christmas Open House Also check for several upcoming classes and workshops
12 Junk Gypsy Book signing – Nashville
12 – 13 Christmas Open House at Greenbriar Antique Merchants
Looking ahead
15 My appearance on 3 Plus You – 11 am
15 Ladies Night Out – Elders Ace – Highway 58
17 DIH (Do It Herself) Workshop – Home Depot Holiday Ornament Display
NASHVILLE
12 Book signing by Amie & Jolie Sikes of Junk Gypsys at Antinque Archeology
DECEMBER
1 – 2 Victorian Candlelight Christmas Tea at Mountain Oaks
9 My appearance on This N That
10 Paint demo with Black Dog Salvage Paint at Woodcraft – gift ideas included
17 – 18 CSO Pops Series: Home for the Holidays
If you know of any events open to the public, I would be happy to consider these for my post each week. Just email me with the information.
Sign up for my email notification so you can watch for more events.
Follow along with me on Instagram, Twitter, and Facebook for these events and more.
What's some of your favorite events during this time of year?
I've included affiliate links to Amazon for you to find some products easier. I may receive a small commission, but the price is the same for you. It just helps my blog out.
Happy Travels,
Rosemary