Waterproof Your Outdoor Pillows
As part of my front porch makeover, I needed new pillows. I had a couple I had picked up at Goodwill but needed a few more. After a trip to the fabric store to get fabric, I was actually lucky enough to find three on sale for only $7.99 each, which was as cheap (or cheaper) than fabric would be.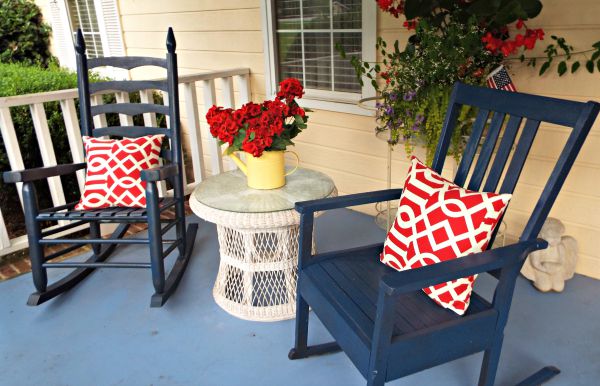 Although the porch doesn't get too much direct sunlight or rain, it does get a little, but also just the dust from being outside gets things dirty. I wanted to try Thompson Waterseal for Fabric to get a little more life out of my pillows plus keep them having to replace yearly.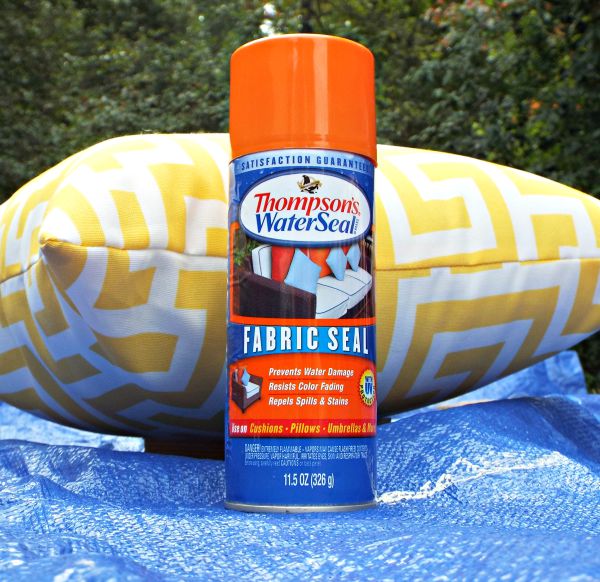 Advantages of using this:
Prevents Water Damage
Resists Color Fading
Repels Spills & Stains
Allows Fabric to Breathe
Use on: cushions, pillows, umbrellas, canopies and other outdoor fabrics
This process can be about 2 days total as each side requires at least 4 hours drying time and needing to be done outside, need to plan for this. And two coats are suggested.
The 2 pillows from Goodwill were washed and let dry outside. The new pillows were run through the dryer with no heat just to remove any dust. Cut or pull the tags off but there's usually some strings which still need to be cut off.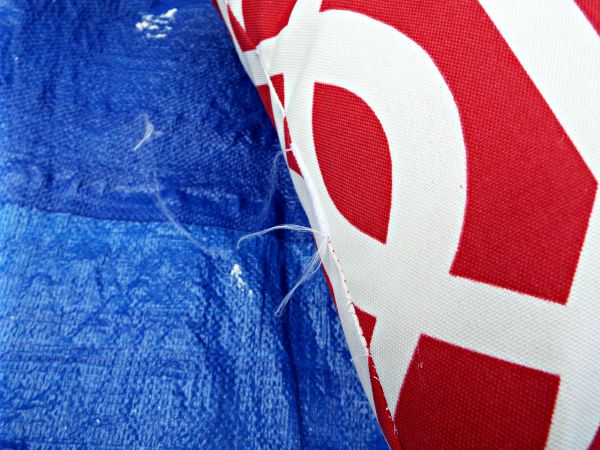 As with any product, always read directions ahead of starting any project. This was easiest done outside on my tarp.
Since it's easy to get confused on which side has been treated, I put a piece of painters tape on the unsprayed side. I used a piece of wood to keep the pillow off the tarp in case any of the spray got underneath it. Anything that would raise it up at least an inch would work.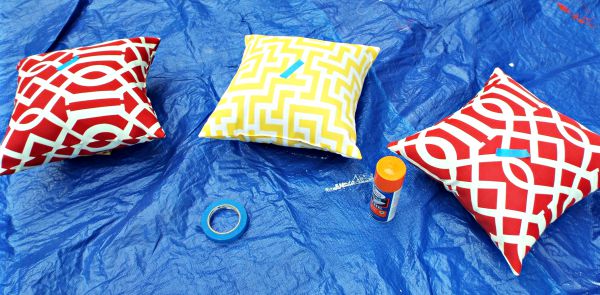 I gave it a good coat around the edges, then went over the rest of the pillow, spraying about 6″ – 8″ as directed, being careful not to oversaturate the pillows. Confession time, I didn't do the colorfast test but if I probably would on a more expensive item.
Let dry at least 4 hours. Spray again and let dry.
Turn the pillows over, removing the tape and repeat these steps.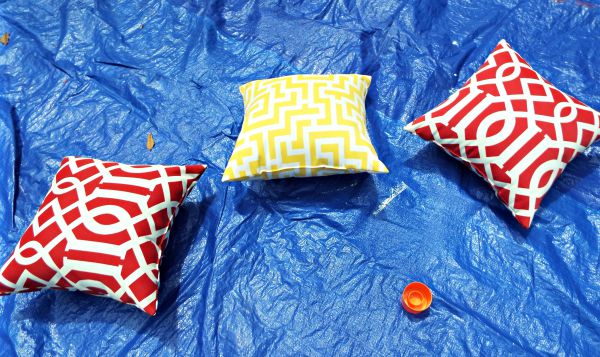 Pretty easy project with a great results. One can was plenty for my 5 pillows.
This can be purchased at most any hardware or big box store.
I'm loving how they look.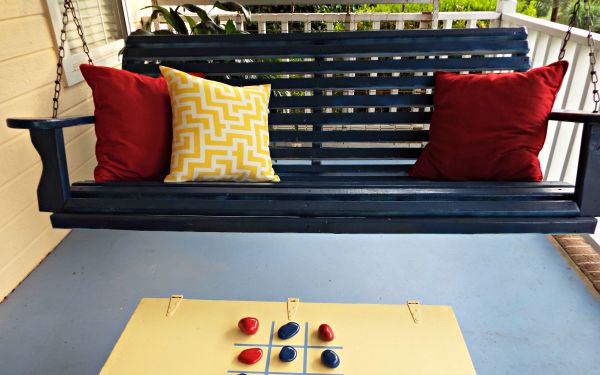 A few more ideas from my porch
Army Trunk Turned Gaming Storage/Coffee Table
I've included affiliate links to Amazon for you to find some products easier. I may receive a small commission, but the price is the same for you. It just helps my blog out.
Happy Travels,
Rosemary